The Sea Plays, Old Vic Tunnels |

reviews, news & interviews
The Sea Plays, Old Vic Tunnels
The Sea Plays, Old Vic Tunnels
O'Neill's seafaring trilogy is given the immersive treatment
Thursday, 26 January 2012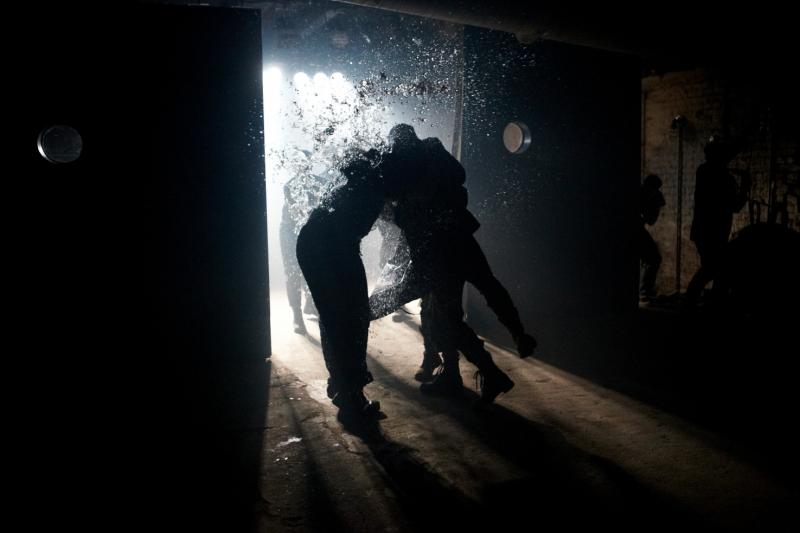 Stormy weather: the Old Vic Tunnels company recreates harsh seafaring conditions
The Old Vic Tunnels would seem to be the perfect place to set three of Eugene O'Neill's three earliest plays about the sea, drenched as they are in the stench of life in the heavy engine room of merchant navy life. For the tunnels, secreted directly underneath Waterloo Station, shudder ceaselessly to the rumble of trains overhead and are saturated in their own heavy industrial atmosphere. Indeed as you enter you're hit by the smell of dust and damp running at full blast. Come prepared.
It's dark and putrid down there. Wrap up warm.
Waterloo Station's converted railway vaults, barely two years old, however, have been steadily turned into an avant gardist's dream palace with Banksy, New York Dolls and the Boom Boom Cabaret Club all appearing as recent headliners. It's no place, however, for the faint of heart. Nor, if we're to believe O'Neill who roamed the high seas before turning his experiences into such piercing stage plays as Anna Christie and The Iceman Cometh, was merchant sailing anything other than something close to hell on earth in the early part of the century. These three plays, Bound East for Cardiff, In the Zone and The Long Voyage Home, expose a sailor's life as one of unrelenting hardship endured only through an intense sense of camaraderie.
This is a vivid, violently realistic and heavily male production
Known as The Sea Plays, this trilogy of one-acters are among O'Neill's earliest and least performed works. The first, Bound East for Cardiff indeed was the one that in July, 1916 launched the playwright when it was performed in a rickety converted fish house in Provincetown on Cape Cod; the Provincetown Players theatre group set sail with O'Neill as one of its leading lights.
Kenneth Hoyt, himself a director of today's Provincetown Theatre, should presumably know his O'Neill backwards. If so, he's made some strange choices. Misjudging the vault's immersive qualities, he's clearly taken hyper-realism as his cue with less than positive results. O'Neill's great gift is his talent for characterisation. In a few short strokes, he can create characters who come pulsatingly alive. Leave the plays to do the talking and you won't fail.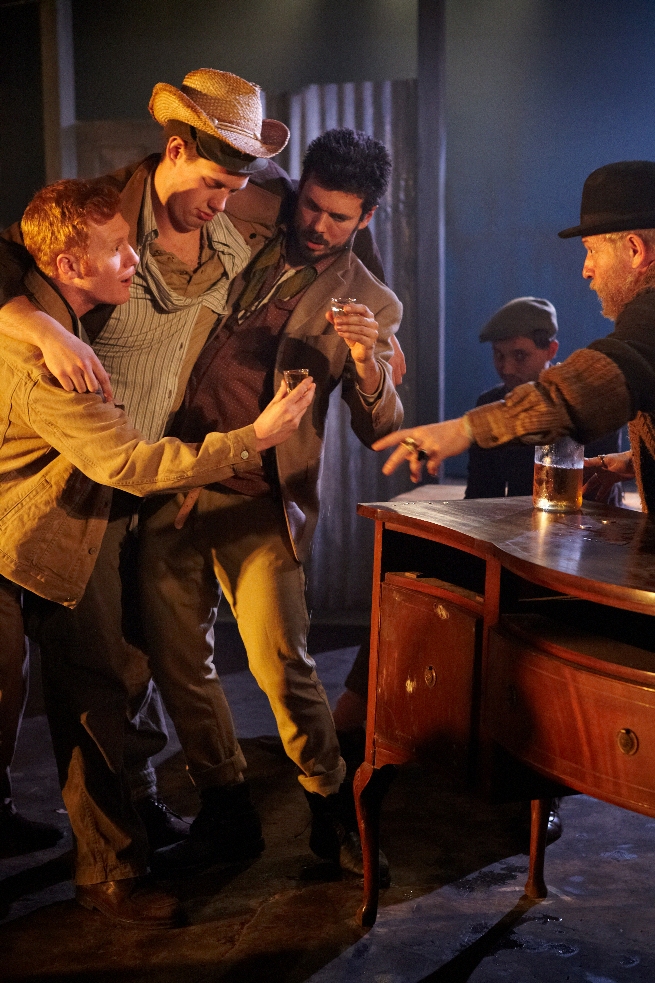 Hoyt initially however fills the vaults with thundering clatter. The opening minutes are a tokenistic embarrassment with bare-chested men of toil supposedly stoking coal, swathed in sweat. We are invited to gaze at them as if at some zoological specimen. A storm at sea is then represented with sound and fury, swinging lights, straining ropes and heavy metal doors gallantly yanked back and forth by the hard-working acting crew, all unnecessarily laborious beside the brilliant storm evoked by Rob Ashford for the Donmar's Anna Christie revival last year with merely a rope and lights.
Only when the noise stops and the play is allowed to start speaking for itself – a tale of yearning to be settled, of guilty conscience as death beckons and also one of rich seafaring memories – does the evening start to take hold.
And happily, the cumulative surge continues, building to a tremendous climax, partly because the same characters and crew from the fictional tramp steamer, the SS Glencairn, turn up in each play and partly because the final moments of The Long Voyage Home epitomise so tragically one of O'Neill's major themes, the trapped nature of these young men's lives (and overwhelmingly it is a man's world). Another of The Long Voyage Home's themes too, of a longing to go home, to settle down, carries a wonderful circularity, bringing us back to the beginning and the first play. This is a vivid, violently realistic and heavily male production.