Barbra Streisand: Becoming an Icon 1942-1984, BBC Four review - the way she was |

reviews, news & interviews
Barbra Streisand: Becoming an Icon 1942-1984, BBC Four review - the way she was
Barbra Streisand: Becoming an Icon 1942-1984, BBC Four review - the way she was
The diva's journey from Brooklyn to Broadway and beyond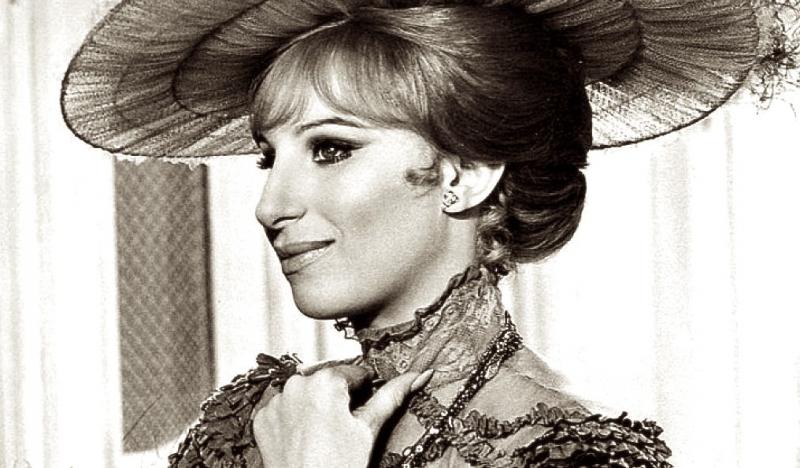 Barbra Streisand as Dolly Levi in Hello, Dolly! (1969)
Perhaps belatedly prompted by the release of Barbra Streisand's new album Walls, the worst-selling disc in her 55 years with Columbia Records, this documentary was an uncritical celebration of Babs's brilliant career from her first stage appearances in the late Fifties to the joys of Hello, Dolly!, The Way We Were and Yentl. The somewhat arbitrary cut-off date of 1984 meant that we were even able to enjoy a nostalgic blast of "Woman in Love", from her collaboration album with Barry Gibb, Guilty.
These days Streisand (present here only in archive clips) has become a grandiose diva in aspic, only occasionally venturing down from her Malibu compound to save the environment or deplore President Trump (or participate in a spot of Carpool Karaoke with James Corden), but back in the day she was a fireball of ambition and determination, hell-bent on showing the world that she really was the superstar she had pictured herself becoming from the age of five. She dragged herself up from unpromising beginnings in the Williamsburg district of Brooklyn – pretty scuzzy in the late Forties, but now a thriving colony of millennial hipster chic – where she was, according to the hushed, reverential voice-over "a child of the streets".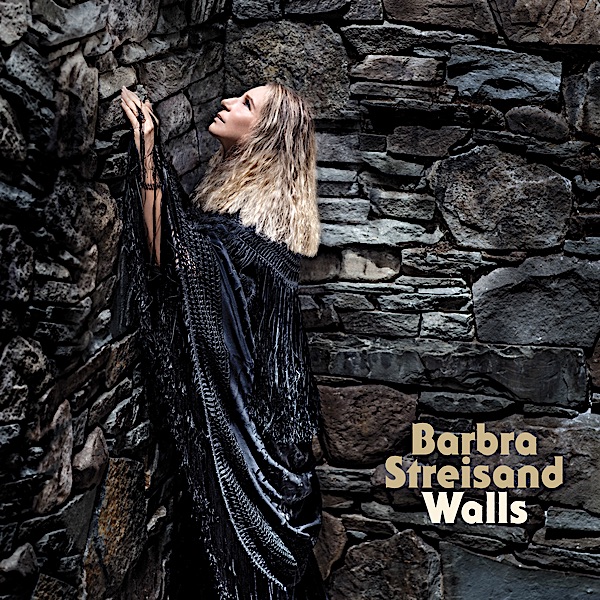 She cut her acting teeth at Manhattan's Cherry Lane Theatre, where (notwithstanding some classes with method guru Lee Strasberg) she derived mentoring sustenance from Allan Miller. She suddenly stunned everyone by revealing a singing voice of shattering scope and power, and was soon wowing the demi-monde in Big Apple niteries like the Bon Soir and the Blue Angel. "I was never obviously ambitious," claimed the megastar-in-waiting, which was like hearing Vladimir Putin protesting that he was just a simple filing clerk. In any event, Streisand was almost immediately exploding in all directions as the lead in Funny Girl, which got her on the cover of Time magazine, then barging triumphantly into the world of TV specials with My Name Is Barbra, then off to Hollywood for the Funny Girl movie and a romantic fling with co-star Omar Sharif, and on to Hello, Dolly! and The Way We Were…
Her whole life has been like a movie, though it would have been nice if this had been more like an authentic documentary. Really, it was just Barbra's greatest hits garnished with indigestible quantities of grovelling sycophancy. The voice-over was like an I-speak-your-fate machine, regurgitating pre-packaged soundbites of questionable provenance at regular intervals. "In the early Eighties, Streisand defined modern feminism," it announced dolefully. Yentl was, apparently, "a manifesto against prejudice of all kinds." If Streisand went to the supermarket, that would presumably have been a declaration of solidarity with shoppers of all faiths and ethnicities.
As if this wasn't enough, there were numerous priceless interventions from feminist doyenne Camille Paglia, who declared that her twin inspirations had been Simone de Beauvoir and Streisand. For Camille, Babs was "a John the Baptist of my generation… an absolutely unique individual." She hailed the diva's "pure intelligence in singing and in finding the inner essence and the emotional meaning of lyrics." She went further. "It's close to divination to me, Streisand at her very best as a singer."
Camille was rather more plausible when describing how the outspoken, Jewish Streisand was an antidote to the cheesy plastic blondes who defined showbiz in 1950s America. Streisand's "unconventional" looks were often scoffed at by usually male commentators, but she stood tall and declared herself proud of her distinctively prominent nose. The fact that she was billed as executive producer of A Star Is Born (the one in which she co-starred with Kris Kristofferson) provoked apoplexy in the Hollywood patriarchy, but it seemed fair enough since, as she pointed out, she raised most of the money, produced it with her own production company and had final cut approval.
Streisand ought to be a fabulous documentary subject, because she's a true star, an outsized personality and a pioneer in all kinds of ways. But she also likes to keep complete control of everything, which undoubtedly includes pesky documentary-makers and their prying cameras and microphones. That warts-and-all inside story will be a long time coming.
More TV reviews on theartsdesk
Subscribe to theartsdesk.com
Thank you for continuing to read our work on theartsdesk.com. For unlimited access to every article in its entirety, including our archive of more than 10,000 pieces, we're asking for £3.95 per month or £30 per year. We feel it's a very good deal, and hope you do too.
To take an annual subscription now simply click here.
And if you're looking for that extra gift for a friend or family member, why not treat them to a theartsdesk.com gift subscription?