Best of 2021: TV |

reviews, news & interviews
Best of 2021: TV
Best of 2021: TV
A flavourful selection of telly's tastiest moments over the past year
Tuesday, 28 December 2021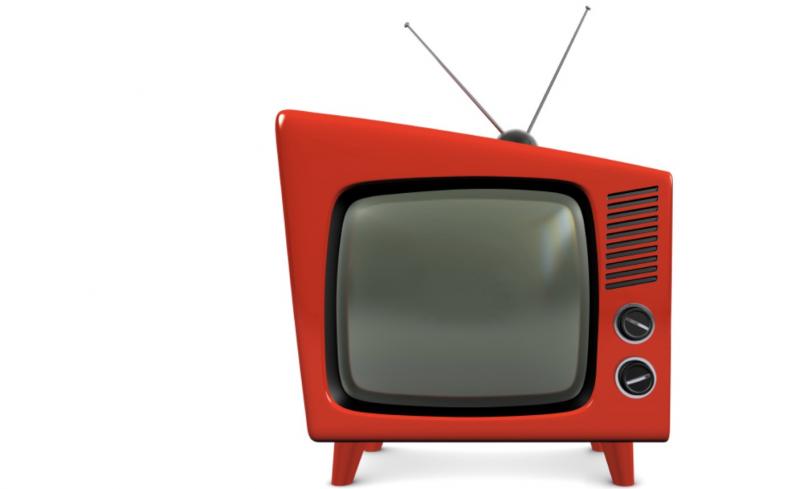 You can't get Netflix on this...
There's so much stuff on TV, in all its many multi-streaming hats, that I somehow haven't got around to watching Succession. Apparently it's the best TV show ever made.
Oh well, there's bound to be another one along in a minute. Theartsdesk's eagle-eyed reviewers have found plenty to amuse themseves with elsewhere during 2021, and we parade our particular predilections below. Adam Sweeting
It's a Sin, Channel 4
When I reviewed the first two episodes of Russell T Davies's shattering, but also where appropriate very funny, take on how the AIDS crisis hit Londin in the 1980s, I could have had no idea quite how deep or singularly painful it would go. Shock and heartbreak above all came in the story – based on a real-life case in Manchester – of adorable, seemingly virginal Colin's fate: what a performance from Callum Scott Howells (pictured above in the centre).. But each performance in the main ensemble is note-perfect, and while the only false note, it seemed to me, was struck by Keeley Hawes as an in-denial mother, her late confrontation brings an electrifying speech from Lydia West as Jill Baxter, no mere token woman in the group of friends. A masterpiece. David Nice
Katla, Netflix
To make the preposterous believable, you need a volcanic landscape in Iceland eerily filmed in various shades of grey, an excellent script and a top team of actors (Högni Egilsson's score does its bit, too). Following a major volcanic eruption, a community in crisis is shaken by the re-emergence from the ice of people who disappeared long ago; it gets altogether weirder when the younger selves of the living also start to appear, wreaking havoc on their existing "doubles". Quality was to be expected from the excellent Icelandic director and filmmaker Baltasar Kormákur, who originated the series along with the writer and producer Sigurjón Kjartansson, but who could have predicted something quite as offbeat as this? The ending leaves an option for a second series; I can't wait. David Nice
The Investigation, BBC Two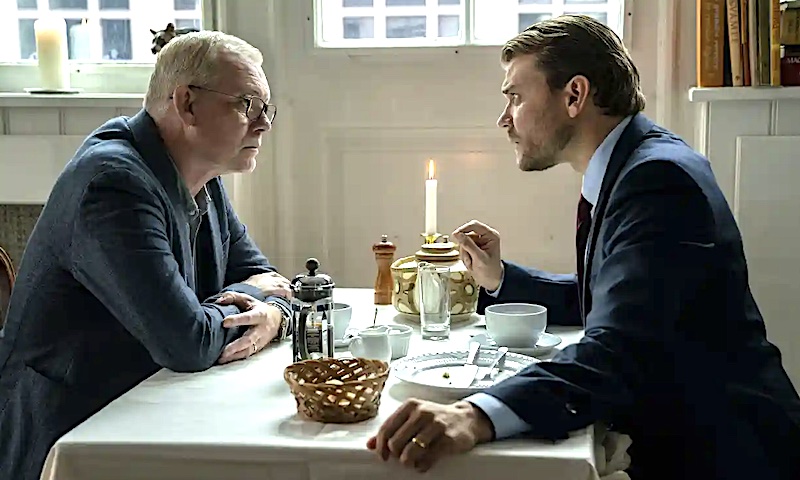 This six-part series was a Scandi noir with a difference. From the start, we knew the outcome: it was based on the real-life killing of journalist Kim Wall, who disappeared after boarding a private submarine to interview its owner in 2017. There were no violent flashbacks, the pace was slow but gripping and it maintained a steadfastly bleak elegance, focusing entirely on the Copenhagen homicide department's efforts to prove murder beyond reasonable doubt. We know there's a dismembered body in the background, but the complexity of the search is drama enough, and the series was made with the cooperation of Wall's parents. The killer is never mentioned by name or seen but this is never frustrating, due to the skill of director Tobias Lindholm (co-writer on Borgen and The Hunt) and the superb cast, featuring Soren Malling as head of homicide Jens Møller, whose family life suffers as a result of his obsession with the case, and Pilou Asbæck as prosecutor. Luminously shot, understated and brilliant. Markie Robson-Scott
Squid Game, Netflix
If Tiger King united our viewing in the first lockdown in 2020, it was another Netflix original, Squid Game, that performed the same duty in 2021. It is a modern fable about global capitalism, greed, selfishness and, ultimately, redemption told with dark humour and an unflinching eye for human frailties. We follow the fortunes of Seong Gi-hun (Lee Jung-jae), a gambling-addicted man whose marriage has broken down and is mired in debt; he takes part in a dystopian survival competition overseen by a Big Brother-esque figure as he and the other 455 players take part in twisted versions of playground games to win a huge pot of money.
I must confess that after the second episode, which ran at a pace markedly slower than the exhilarating and shocking first, I did wonder if the South Korean show was overhyped. But then it just got better and better, with a superlative sixth episode, "Gganbu", brilliantly plotted and full of twists and turns, in which the game of marbles they play exposes all the skulduggery and manipulation of the players, but also their heartbreak too. The series, created by Hwang Dong-hyuk, gripped to the last.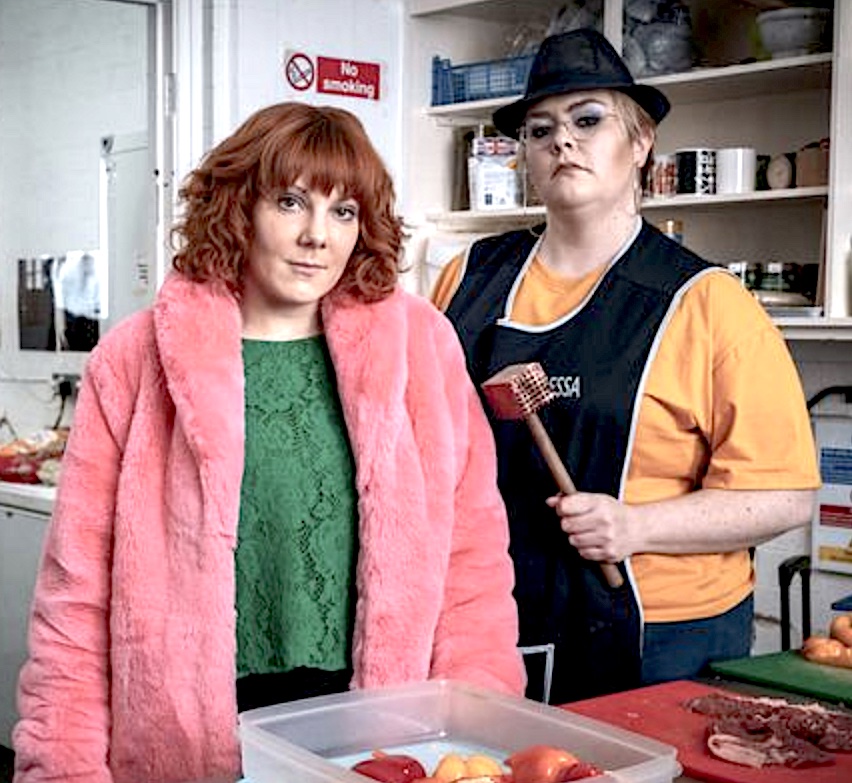 Honourable mentions: Mare of Easttown (HBO) and Alma's Not Normal (BBC Two).
Kate Winslet is superb as police detective Mare Sheehan investigating the death of a teenage girl in a rundown Philadelphia suburb and uncovering all sorts of murky secrets. Mare of Easttown is a very well-plotted series created by Brad Ingelsby that throws some curveballs in the last episode.
Sophie Willan writes and stars in the authentic oddball comedy Alma's Not Normal (pictured above), based on her own upbringing in Bolton. It's stuffed with laughs even as Willan addresses subjects such as addiction, prostitution and the welfare system – but also with humanity. Veronica Lee

Lupin, Netflix
A brilliantly plotted mad dash through Paris streets and rooftops, two series in and French drama Lupin is as thrilling as ever. It owes its title to Maurice Leblanc's fictional thief and master of disguise Arsène Lupin, whose exploits provide the inspiration for present day gentleman thief Assane Diop, played with delicious elan by Omar Sy. Out to avenge his father Babakar who was framed for the theft of a priceless necklace by archvillain Hubert Pellegrini, Assane outwits the police and everyone else in a spree of ludicrously audacious scams and stunts steeped in the flavours of classic adventure yarns. Still, there's nothing old-fashioned or hackneyed about Lupin, yet another first-class French drama that combines explosive action with a nuanced critique of Paris high society, poisoned from within by pernicious racism and high level corruption. Assane's childhood provides a bedrock of narrative depth and well-formed characters, whose stories weave into the present, in expertly paced episodes. The complex and still unfolding love between Assane and his childhood sweetheart Clare, the mother of his son Raoul, adds weight and emotional depth to a series well-seasoned with wit and humour. Series 3 can't come soon enough! Florence Hallett
Mare of Easttown, HBO
Best offering on the home front, Russell T Davies's It's a Sin. Competing for the best away slot were some American series that got under the skin of society in less familiar locations. Maid (Netflix) took us to the seaboard of Washington State where Margaret Qualley's Alex was struggling with family issues, not least her real-life mother (Andie MacDowell, a gem of a supporting role). But Pennsylvania was the epicentre of downbeat but piercing drama, most recently American Rust (Showtime), where Maura Tierney has been doing the emotional heavy lifting (here's hoping for a second season!). However, top honours surely go to Kate Winslet (pictured above) for a truly remarkable performance as the eponymous Mare of Easttown, a piece as compelling for its story development as it was devastating in its sense of milieu. The sense of place spoke for itself, so powerfully. After all that darkness, relief was at hand in Paris with Call My Agent!, a discovery I only made this year that can't help but lift the spirits at even the lowest of times. Tom Birchenough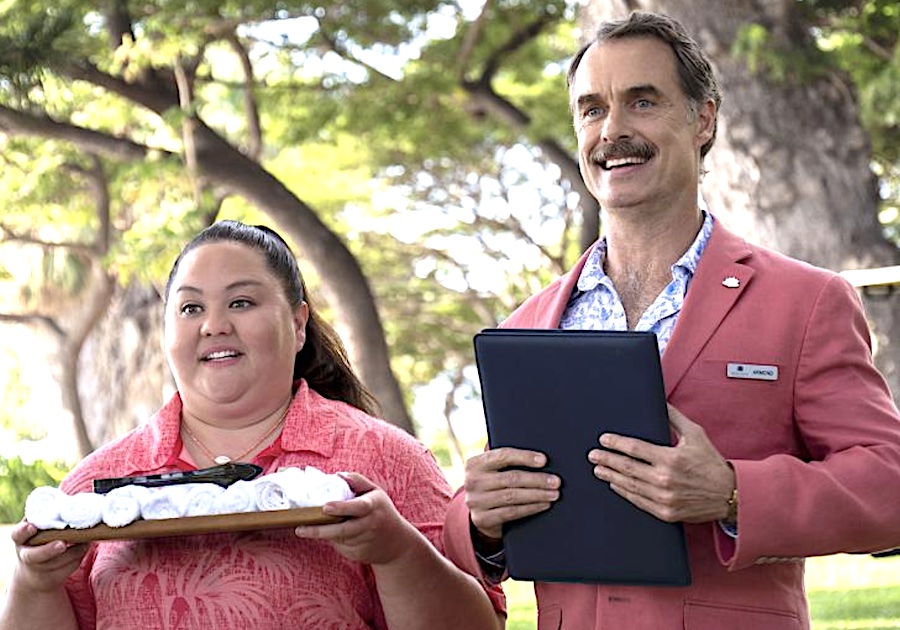 The White Lotus, Sky Atlantic
Mike White's fiendishly smart satire used a luxury beach resort in Hawaii as a laboratory for a variety of social interactions. Barbed observations about class warfare, intergenerational conflict, addiction and capitalist exploitation were explored with anarchic energy and flashes of black humour. Looming over it all was the manically-leering figure of Armond the hotel manager, played by Murray Bartlett like a satanic reincarnation of John Cleese's Basil Fawlty, desperately trying to camouflage his raging obsessions with sex and drugs behind a smarmy corporate facade. Excellent work, too, from Connie Britton and Steve Zahn as Nicole and Mark Mossbacher, hoping that the balmy Hawaiian surroundings could help rekindle their relationship and enable them to re-bond with their alienated teenage daughter Olivia (Sydney Sweeney).
The year flung up many highlights in varied disguises. Barry Jenkins's adaptation of Colson Whitehead's novel The Underground Railroad (Amazon Prime) was an extraordinary phantasmagorical trip through the history of American slavery, with many scenes too agonising to watch. Time (BBC One) was one of Jimmy McGovern's finest achievements, a deeply-felt rumination on crime, guilt and forgiveness from an unrepentantly Catholic standpoint.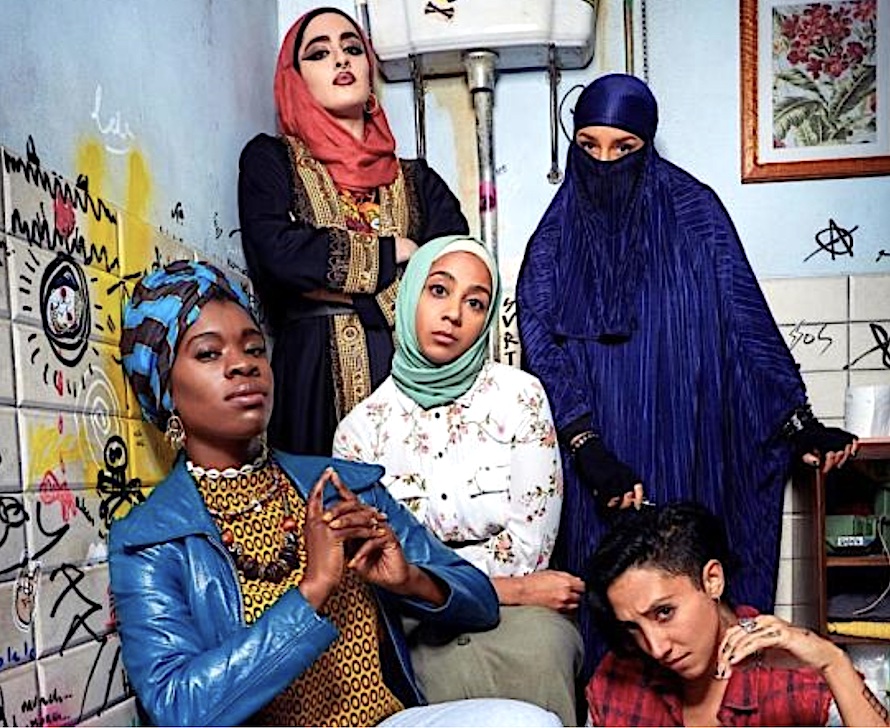 Ben Richards penned the thriller Showtrial (BBC One), skilfully leading the viewer through a minefield of red herrings, illusory expectations and counter-intuitive characterisations, while in We Are Lady Parts (C4), writer Nida Manzoor used the device of a female Muslim punk band (pictured right) to explore an array of tricky cultural issues with impressive boldness. Sadly, we bade a final farewell to the brilliant French policier Spiral (BBC Four). And finally, how about a belated hand for Mark Ronson's fascinating documentary series Watch the Sound (Apple TV+), a constantly surprising exploration of how technology (sequencers, samplers, drum machines, synthesizers etc) have transformed pop music. Adam Sweeting