Best of 2018: TV |

reviews, news & interviews
Best of 2018: TV
Best of 2018: TV
An appointment to review the past year's telly
Thursday, 27 December 2018
Witty, stylish and utterly gripping: Sandra Oh and Jodie Comer in 'Killing Eve'
Bruce Springsteen once sang about there being "57 channels and nothin' on". Those were the days. Now we have so much to watch (including Netflix's Springsteen on Broadway) that all the world's remaining elephants couldn't remember them all.
But stress not. Theartsdesk's critics have bent themselve to the herculean task of sifting the annals of 2018 to find the most nutritious nuggets and the most noxious no-hopers. Among these, you may even find the odd specimen of that supposedly defunct species, the "appointment to view" programme. Oddly, despite what the media gurus like to tell us, viewers retain a nagging affection for huddling round the telly at 9pm on a mist-shrouded Sunday night. But for how much longer...
HITS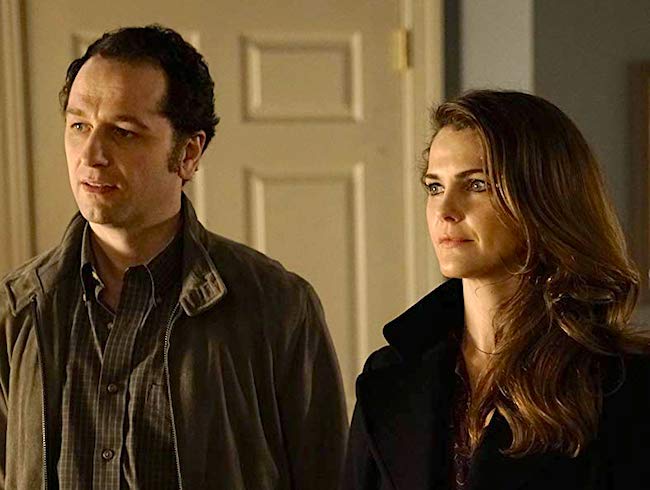 The Americans (ITV Encore)
The sixth season of The Americans was, tragically, its last. Even its weird slot on ITV Encore, where ads for leather sofas went to die, couldn't dent its extraordinary power. Elizabeth Jennings (Keri Russell) and her husband Philip (Matthew Rhys) – both brilliant and pictured right – are KGB deep-cover agents. Philip is lured by the ways of the West, Elizabeth is more hard-line. Their two all-American children know nothing about their parents' double lives – at first. Created by an ex-CIA officer, it's set in Washington DC. The story starts in 1981 and ends in 1987, when the Jennings' cover is blown and they're forced to return to Russia without their children. Will their young daughter Paige (Holly Taylor), now an agent herself, continue in the family business? Spin-off, please. Markie Robson-Scott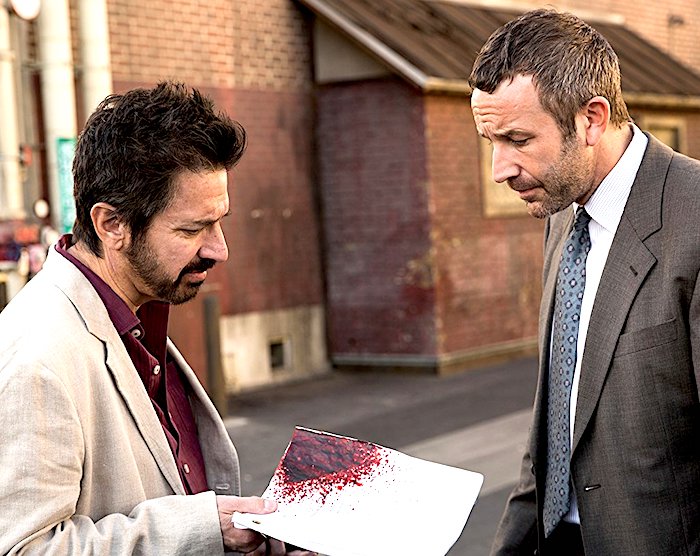 Get Shorty (Sky Atlantic)
The United States continues to produce the best TV drama in the world. Get Shorty and The Deuce have both recently completed their second series on Sky Atlantic. The former, although only "inspired" by Elmore Leonard's thriller of the same name, remains remarkably true to the anarchic spirit of Leonard's work. Chris O'Dowd (pictured above left) is wonderful as the world-weary henchman determined to make it big as a Hollywood producer but Lidia Porto, as his gangster queen boss, steals the show. The latter, created by George Pelecanos and David Simon, continues to demonstrate how sex and money are inextricably linked. Leads Maggie Gyllenhaal and James Franco have never been better. Mark Sanderson
I'm A Celebrity... Get Me Out of Here! (ITV)
IACGMOOH!, in its 18th iteration, managed to reinvent itself, even while doing almost everything exactly the same. Rice and beans, kangaroo penis and sheep's eyes, rats and creepy crawlies were all on the menu. But the major difference was Anthony McPartlin's absence because of personal problems; his lifelong professional partner Declan Donnelly presented alongside Holly Willoughby (both pictured above right), and she proved an excellent stand-in. The jokes flowed and the ribbing between them was just the right balance of edgy and affectionate; they are either both extremely accomplished actors or their chemistry was real. Producers now have to decide who next year's presenting duo will be; despite Willoughby's protestations that this was a one-off, will she be tempted back for another stint in the jungle? Veronica Lee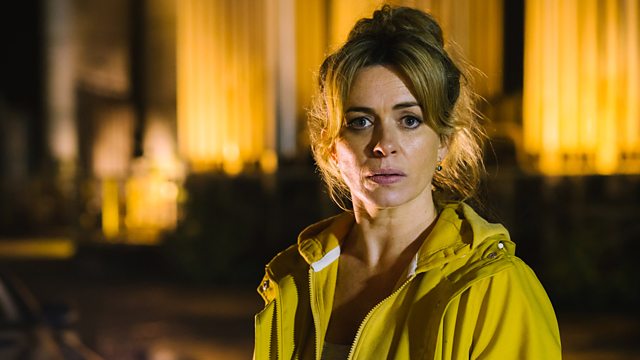 Keeping Faith (BBC One)
Technically this choice belongs to last year, when it was first shown on S4C in Welsh. This year it was shown on BBC One Wales, where it attracted a cult audience on the iPlayer, then did a stint on BBC One. The plot had its moments of soapy abandon as it sought to keep audiences guessing and provide characters with a storyline, and the last images of the series undid much of the good work in order to pave the way for series two. The real thrill of the show was Eve Myles (pictured above left) who as Faith Howells did something truly intoxicating: embody a working mother juggling family and professional commitment while also attempting to solve the mysterious disappearance of her own husband. Jasper Rees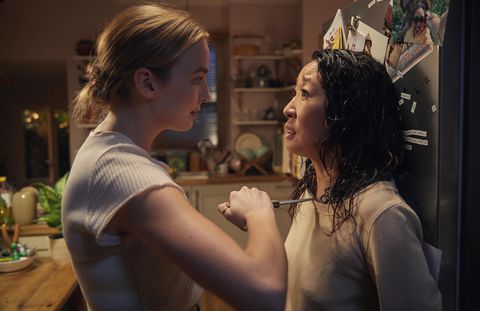 Killing Eve (BBC One)
What was this? Spy thriller, ultra-dry comedy, pseudo-lesbian psychological drama, or all three? Whatever it was, it was really, really good. Phoebe Waller-Bridge (of Fleabag fame) adapted Luke Jennings's terrific Codename Villanelle novellas and melded them into a witty, stylish and utterly gripping entertainment. Jodie Comer was a revelation; her pouty and rather dim character as "the other woman" in Doctor Foster giving us little hint of the riches of her portrayal of assassin Villanelle. But she was in good company as she played an inventive and at times shocking cat-and-mouse game with Sandra Oh's bored and frustrated MI5 officer Eve, who was hunting her down (both pictured above right). Throw in pacy direction and a great supporting cast – in particular Eve's laconic boss, played by Fiona Shaw, her wise colleague (David Haig) and Villanelle's long-suffering handler (Kim Bodnia) – and this added up to a thrilling treat. The second series can't arrive soon enough. Veronica Lee
The Last Kingdom (Netflix)
Now rehomed at Netflix, this third series of stories from 9th Century Wessex (adapted from Bernard Cornwell's novels) turned the screw inexorably through episodes of heroism, pagan magic and political skulduggery. In a cast bubbling with vividly-drawn characters, there was brilliant work once again from Alexander Dreymon as super-warrior Uhtred and David Dawson as the ailing King Alfred (pictured left), increasingly feeble in body but still burning with a visionary desire to lay the foundations of a united England.
Runner-up: Ruth Wilson was superb in Mrs Wilson (BBC One), the incredible true-life story of her grandmother Alison and her husband Alexander. The latter, played with feckless charm by Iain Glen, was supposedly a top British spy, but as the story unravelled it seemed he was in fact a serial bigamist and compulsive fantasist. And yet, might he have been the victim of an MI5 conspiracy? The lack of conclusive answers only heightened the strangeness and poignancy of the story. Adam Sweeting
My Brilliant Friend (Sky Atlantic)
We will be seeing a great deal more of the wonderful world of Elena Ferrante, with HBO's adaptation of the writer's Neapolitan quartet promising to extend to a full four series, each of eight episodes. Judging from the marvellous care and subtlety that the broadcaster's first excursion into a foreign language brought – the plentiful local vernacular was so rich that even the Italian version was subtitled – it promises only pleasure. Director Saverio Costanzo created a perfect ensemble atmosphere to surround his two remarkable young protagonists, Elena (Elisa Del Genio) and Lila (Ludovica Nasti). And the design was a treat, the story's world of post-war poverty coming across as a stunning symphony in grey. Tom Birchenough

Patrick Melrose (Sky Atlantic)
Everything about David Nicholls's adaptation of Edward St Aubyn's tetralogy, directed by Edward Berger, was pitch-perfect, right down to the switch of books one and two so that Patrick Melrose's odyssey began and ended with the cremation of parents who had cast him into a well-upholstered hell. A headlong triumph in every department above all showed what great actors, too numerous to mention, can do with great writing. Benedict Cumberbatch (pictured above right), as a privileged man for whom life is intolerably difficult, achieved a kind of three-way telepathy between actor, character and audience. A word of praise also for the extraordinary Sebastian Maltz as the young tormented Patrick. Never was unhappiness so moreishly watchable. Jasper Rees
A Very English Scandal (BBC One)
"I've packed that little case of his." Marion Thorpe's line, a tiny masterpiece of eloquent understatement, told us everything about the understanding relationship between her, her husband and their son. It set the seal on Russell T Davies's frankly astounding BBC three-parter about the Jeremy Thorpe scandal. Davies grabbed the eye-widening book of the same name and daringly spun it into TV gold with a developing control of tone from Carry On farce through fierce analysis to wholly unexpected compassion. It was as gripping as it was political, in every sense of that word. Everyone involved in Stephen Frears's production should clear their mantelpieces for awards, not least his cast led by Ben Whishaw, Monica Dolan and an increasingly cadaverous, never better Hugh Grant (pictured above left with Whishaw). David Benedict
Taskmaster (Dave)
It's cliched but true: we are truly in a golden age of television. It's easy to be drawn to the glitz and glamour of high-end drama, but hidden between Top Gear re-runs on banter channel Dave, Taskmaster has steadily been building a reputation as the funniest show on television. Birthed from an Edinburgh Fringe concept, Taskmaster Greg Davies and sidekick Alex Horne (also show creator) set a group of comedians a series of inane challenges. It's a winningly simple formula – get funny people to do silly things in a pressured environment, from finding the boiled egg in a line-up to just making "the best noise". The show's genius lies in its casting, avoiding the rotating line-up typical of panel shows, and instead securing the same people for 10 episodes. In-jokes develop and tensions rise as you follow contestants desperately attempting to win a golden replica of Davies's cranium. It might not be the most fashionable choice, but there's been nothing more reliably funny on television in 2018. Owen Richards
MISSES
Bad Move (ITV)
This sitcom, written by Jack Dee and Pete Sinclair, inexplicably limped to a second series. The set-up is that a couple (Dee and Kerry Godliman, both pictured left) have moved from the city to the country, where they find, among many other clichés trotted out in the various scenarios they face, that the grass isn't always greener. Joining the bad internet connection, weird neighbours and rude locals storylines of the first series were a leaking roof and moth infestation in the second. The lack of any discernible chemistry between the leads didn't help either, and Dee's lugubrious style meant Godliman had little to play off, so she upped her performance, but not in a good way. It's a shame, but it shows that sitcom (with two very good stand-ups as leads) can be less than the sum of its parts. Veronica Lee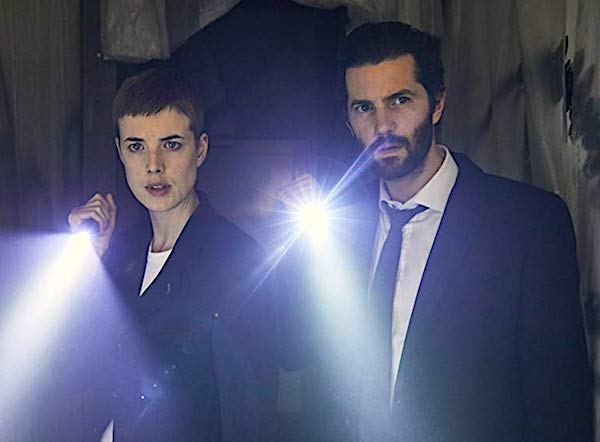 Hard Sun (BBC One)
Created by Neil Cross (Luther), this sounded like a good idea – the world's going to end in five years' time, due to the sun overheating. Or something. The government is keeping this under wraps, but two cops (Jim Sturgess and Agyness Deyn, pictured right) happen upon the news of impending doom. You'd think that scenario alone would be fun to deal with, but instead of exploring it, the drama veers off on to endless uninteresting tangents and back stories, maybe because the premise was wonky in the first place. And the dialogue was awful. Luckily we didn't have to wait five years and the series was cancelled after six episodes. Markie Robson-Scott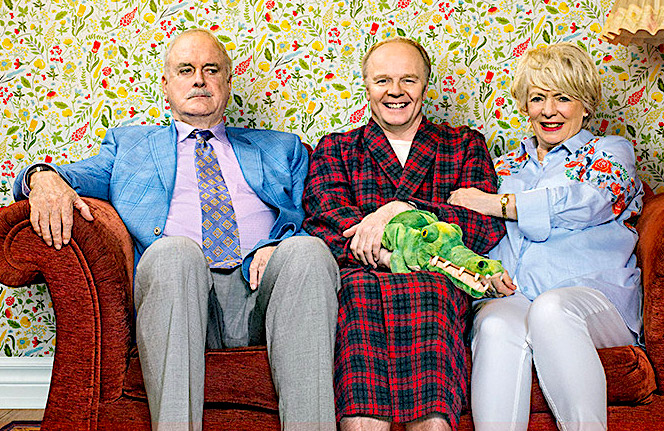 Hold the Sunset (BBC One)
The first episode of Hold the Sunset was so gruellingly unamusing I was determined to have nothing more to do with it. Then John Cleese objected to my review on Twitter and argued that only people who had worked in TV are qualified to critique it. I did try two more episodes. If anything, the script deteriorated, leaving fine comedians including Rosie Cavaliero and Jason Watkins to overact their socks off. A second series is coming next year. Can an average audience of 4.65 million possibly be wrong? A majority of commenters on The Arts Desk would suggest they might. For a proper depth-charged comedy about an autumn romance thwarted by selfish hangers-on, Mum's the word. Jasper Rees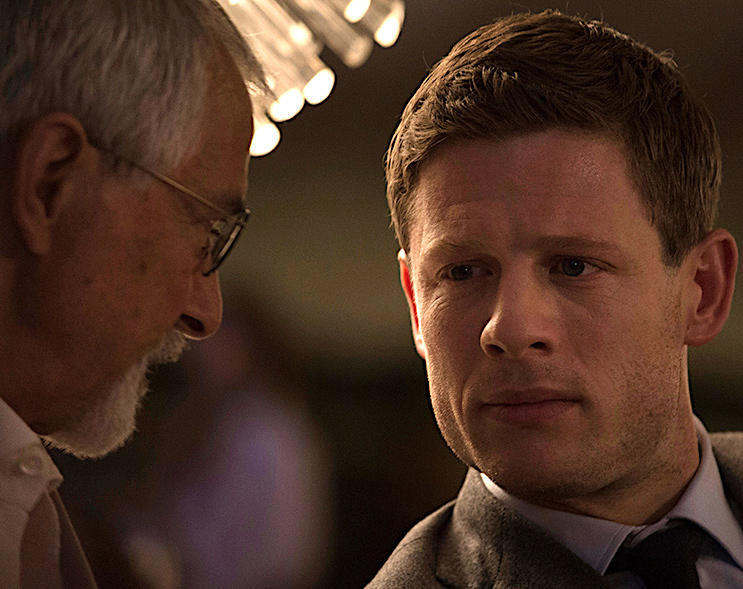 McMafia (BBC One)
The BBC's drama department continues to circle the drain. McMafia, Bodyguard and The Little Drummer Girl all started promisingly but soon became bogged down in authorial self-indulgence. Yes, set-dressing is important, and it's nice when the cast undress – James Norton (pictured right, though with clothes on) in Hossein Amini's solemn Russian saga; Alexander Skarsgard in Le Carré's limp Israeli intrigue; Keeley Hawes and Richard Madden in Jed Mercurio's tribute to Carry On Spying – but a pleasing narrative arc and irresistible pace are far more essential to viewer satisfaction. Commissioner Piers Wenger needs to get a grip. Mark Sanderson
Westworld (Sky Atlantic)
Season one of Westworld was a sprawling, intoxicating labyrinth, perfectly balancing philosphical musings with character-driven narratives. Its unique selling point was the video game-influenced loops of its hosts, trapped reliving the same horrifying events over and over. In season two, showrunners Jonathan Nolan and Lisa Joy tried an unusual approach: completely drop everything that made the show so interesting to begin with. With the hosts in open rebellion, the loops were over. The show's heart Dolores (Evan Rachel Wood, pictured above left) transformed into a personality vacuum with vague aspirations of world domination, while the mysterious Man in Black (Ed Harris) dulled with every flashback. In the end, all jeopardy was lost as it seems everyone is probably a robot and no-one dies for long. The one exception was standalone episode "Kiksuya", which was set in season one's time period and entirely from a new character's perspective – evidence that the concept, not the characters, was the star of the show. With season three apparently heading further away from the park, things don't look good for HBO's second favourite show. Owen Richards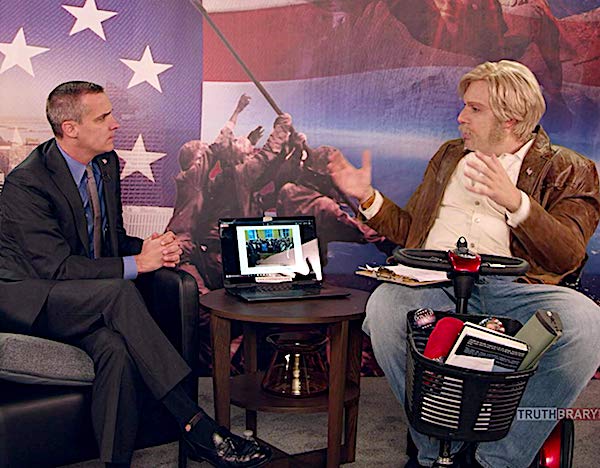 Who Is America? (Channel 4)
Sacha Baron Cohen's trail of brilliant and outrageous satirical coups suddenly hit the buffers with this incoherent attempt to put Trump's America to the torch. Cohen (pictured right) aimed to use his gallery of monstrous grotesques to lure unsuspecting victims into condemning themselves, but went to such bear-baiting extremes that he made himself look like his own worst enemy.
Also diabolical: Troy: Fall of a City (BBC One) was a doomed attempt to turn the Trojan War into Saturday night historisoap, but foundered because the characters were mostly miscast nonentities and somebody forgot to put any drama in it. As for The Bletchley Circle – SF (ITV), one must assume that we only saw this clumsily Americanised parody of The Bletchley Circle because someone accidentally pressed "Broadcast" instead of "Delete". Adam Sweeting
Luckily we didn't have to wait five years and the series was cancelled after six episodes
Explore topics
Share this article