The Bletchley Circle: San Francisco, ITV review - the ludicrous in search of the preposterous |

reviews, news & interviews
The Bletchley Circle: San Francisco, ITV review - the ludicrous in search of the preposterous
The Bletchley Circle: San Francisco, ITV review - the ludicrous in search of the preposterous
History repeats itself as farce
The long arm of coincidence unites Julie Graham, Rachael Stirling, Crystal Balint and Chanelle Peloso
Belatedly picking up from where series 2 of The Bletchley Circle left off in 2014, this comeback version has a go at transporting a couple of the original characters to the Californian West Coast, where they embroil themselves in the hunt for that old chestnut, a serial killer.
On the evidence of this first of four episodes, it would be difficult to conclude that their journey was really necessary.
Sadly, Anna Maxwell Martin hasn't returned for this one, but it does bring back her co-stars Rachael Stirling as Millie Harcourt and Julie Graham as Jean McBrian. It's 1956, and the women's heady interlude of wartime emancipation is now a distant memory amid the sepia-tinted post-war drudgery. We find Millie working as a governess to a bumptious little twerp called Frederick whose father is a hereditary peer, while Jean has lapsed into a condition of extreme dowdiness in her job as a librarian. Her effort to trade on her wartime codebreaking experience to secure herself a government job is knocked back with patronising disdain by the man from the ministry.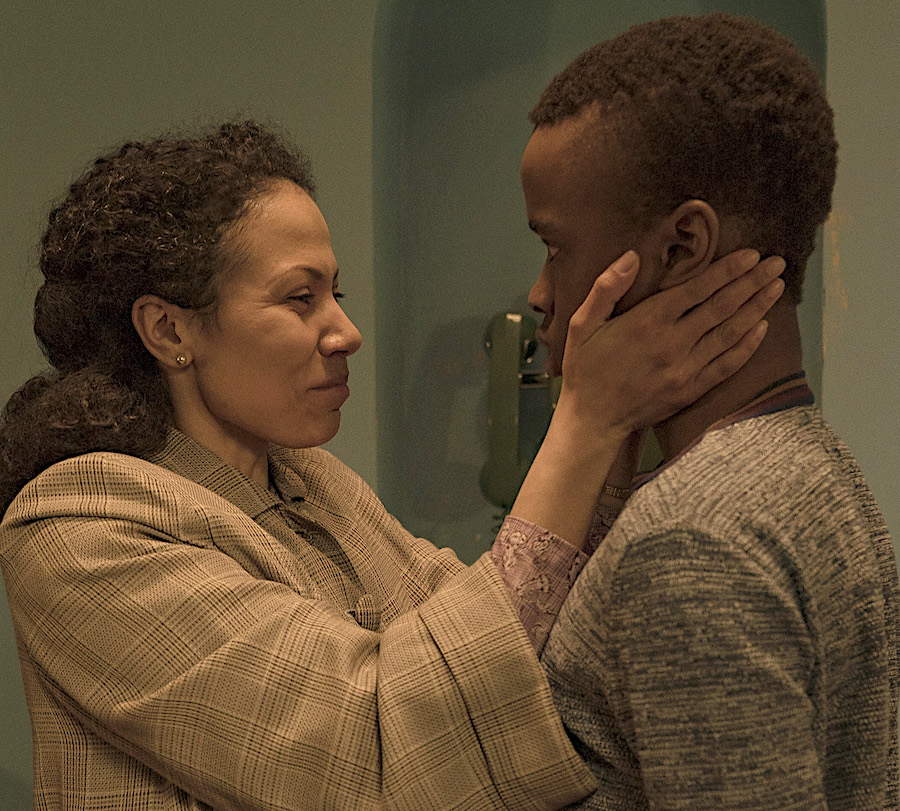 But no matter, because here comes the long arm of coincidence to stretch a beckoning finger around the door. An early sequence told the story of another of the wartime Bletchley girls, Clare, who'd ended up gruesomely strangled and mutilated in 1942 after she'd delivered a mouthful of abuse to an American serviceman. Clare was extremely miffed that the Americans were getting access to all the British Bletchley intelligence but weren't giving anything in return, which may have been true, but was scarcely an issue likely to have crossed the horizon of a fairly low-level employee cocooned in the daily slog of codebreaking.
But imagine Millie's shock and amazement when she saw, in one of Frederick's American newspapers, a story about a murdered woman in San Francisco, apparently killed in exactly the same way as Clare. More remarkable still, the photo in the paper just happened to show the victim's outstretched hand, upon which could clearly be seen the same enigmatic symbol which had been drawn on the hand of the dead Clare! How often does that happen, eh?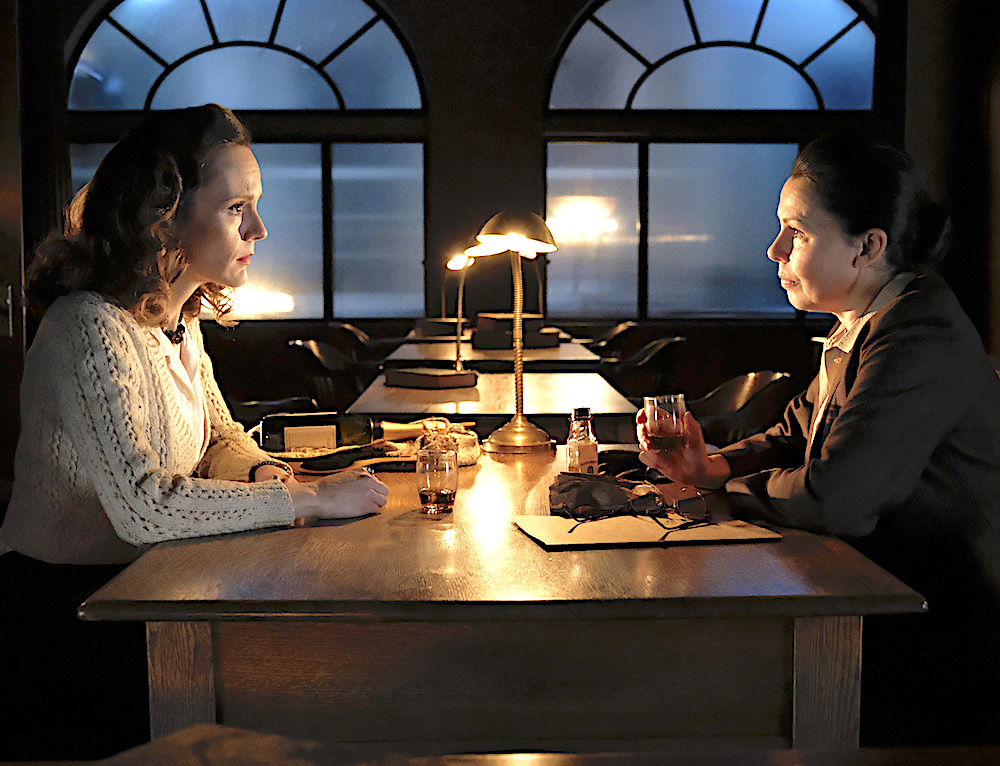 So of course our intrepid duo promptly decide they must leave smoggy London town and go to San Francisco to try to solve the mystery, and avenge their murdered Bletchley comrade. Since this series is a Canadian co-production, it's impossible not to view the plot as an absurd contrivance to give the action a hefty shove in the direction of the North American audience, even if San Francisco is parsimoniously represented by a couple of studio sets and a life-size photograph of the Golden Gate bridge.
Anyway, soon Millie and Jean are hanging out at a jazz club with Iris Bearden (Crystal Balint, pictured top right with Agape Mngomezulu), an American wartime codebreaker turned jazz pianist to whom screenwriter Daegan Fryklind has spun an utterly implausible link with the Bletchley girls. Meanwhile, as though in a bewildering parallel universe, her son Dennis is involved in street protests to try to stop the redevelopment of San Francisco's Fillmore district by unscrupulous politicians and property tycoons, while the killer is obligingly sprinkling the city with fresh corpses on a daily basis and writing letters to newspapers which are full of helpful clues. This show doesn't feel written, so much as constructed by dropping mildewed thriller cliches into a dustbin and picking them out at random. Sorry people, this is ridiculous.
This show feels like it was constructed by dropping thriller cliches into a dustbin and picking them out at random
rating
Explore topics
Share this article