The Deuce, Sky Atlantic review - a magnificent, sleazy epic |

reviews, news & interviews
The Deuce, Sky Atlantic review - a magnificent, sleazy epic
The Deuce, Sky Atlantic review - a magnificent, sleazy epic
The team behind 'The Wire' tackle sex in Seventies New York with Maggie Gyllenhaal and James Franco
Wednesday, 27 September 2017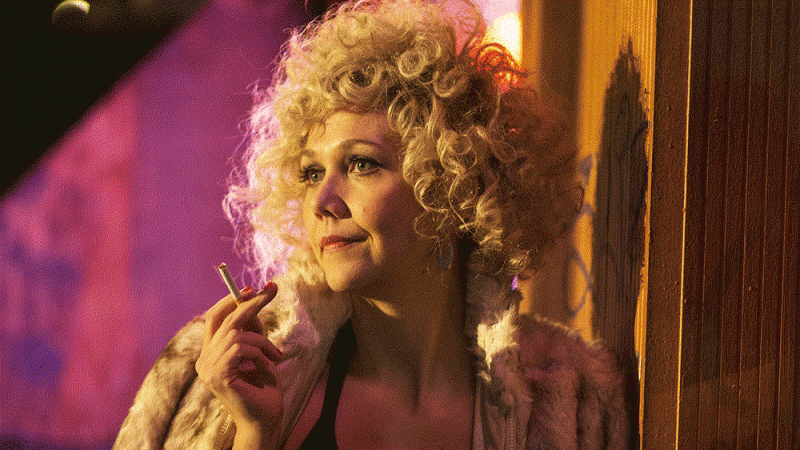 Self-employed: Maggie Gyllenhaal as Candy in 'The Deuce'
There's a moment in The Deuce (Sky Atlantic) – a rare quiet one – where a working girl called Darlene is visiting a kindly old gent on her books. He has A Tale of Two Cities on his TV, the old black and white version with Dirk Bogarde as Sydney Carton preparing to do a far far better thing.
As the final shot of the guillotine pulls back over the Paris rooftops, Darlene (played by Dominique Fishback) can't believe what she's just seen. She should read the book, the old fella suggests. "There's a book?"
There isn't a book of The Deuce. There doesn't need to be, because even after one episode of HBO's new drama it already has the breadth and heft of great American fiction. The canvas – the underbelly of New York in the mid-1970s – offers Dickensian scale and detail, with a dramatis personae as long as a street, each and every hustler, pimp, hooker, cop and john scrupulously introduced and finely drawn.
This is the latest doorstopper from David Simon and George Pelecanos, the makers of The Wire. If that was their Bleak House, a cynical disquisition on the law, this is more their Our Mutual Friend, an epic screed on women and money and dirt.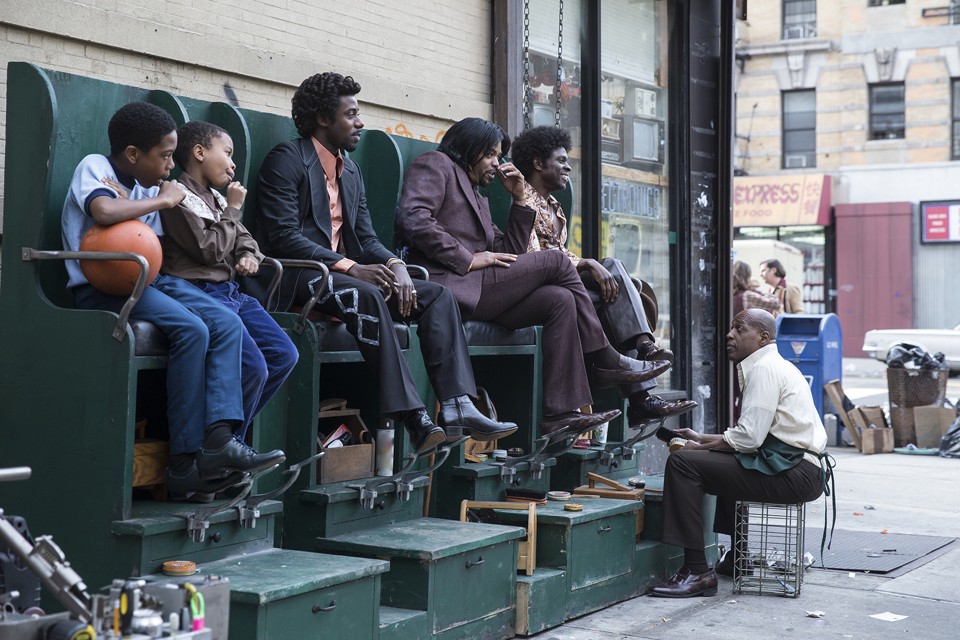 The Deuce is being trailed as the story of the dawn of the porn industry, but so far it's much sleazier than that. In the first episode almost all the sex is transactional, and shows prostitutes bonded to pimps and soliciting custom through car windows. Having sex on camera looks like it'll be a vast improvement in working conditions. Clients range from a nervous teen on a birthday treat who ejaculates at the mere thought of fellatio to a fat bruiser whose taste is for roughing up women. And meanwhile out on the street the pimps, a cohort of African-American philosophers (pictured above), are head-turning cocks of the sidewalk with their crazy handshakes and outrageously sharp suits.
There's the traditional plunge into the deep end for a wide-eyed newcomer, a girl called Lori (Emily Meade) fresh off the bus from Minnesota, but even she is no starry-eyed innocent and she's soon out on the sidewalk trading tips with Candy (Maggie Gyllenhaal) and Ruby "Thunder Thighs" (Pernell Walker). The key information is which pimp treats his girls the best. Candy, whose child is looked after by her mother, is wisely out on her own: "Nobody makes money offa my pussy but me" is her professional credo. "I need a pimp otherwise I tend to get lazy," rationalises Lori, having signed up to a smooth talker called C.C. (Gary Carr) who, by the end of the episode, was exposed as a violent blade-wielding enforcer of his prize employees.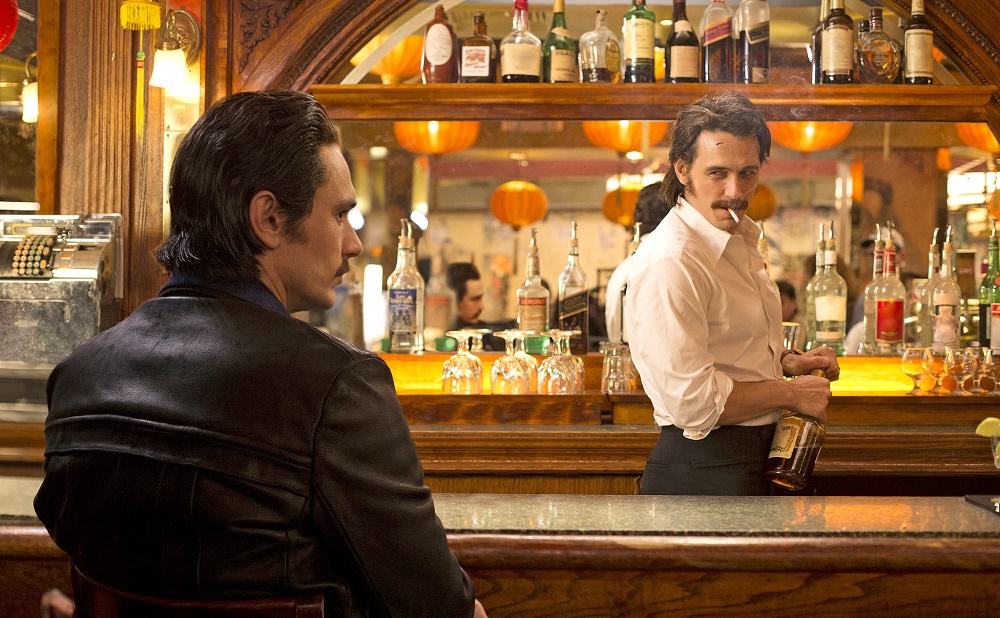 Not everyone is in the sex game. One of the running gags of the opener was that hoodlums kept appearing out of nowhere to threaten a barman with a wife and family called Vincent (James Franco). It turns out they weren't after him but his identical brother Frankie, who having accumulated vast gambling debts was rumoured to be shooting at the Vietcong. In fact he was hiding out in another borough. Franco is keeping himself busy by playing both brothers (pictured above). Vincent is married to one wild child (Zoe Kazan) but has his eye on another in the shape of imminent college dropout Abby (Margarita Levieva).
The dialogue is arrow sharp from the moment two pimps in an opening scene chew the fat about Nixon, nukes and such conundra as "is there such a thing as too much ass"? There isn't too much in this, and what nudity there is feels equally apportioned between the genders. Not all of it wins beauty prizes. But there are prizes for everything else, including the production design's exact recreation of Seventies exotica. After one episode, smartly directed by Michell Maclaren, The Deuce already feels unmissable. Much more of this and you'll be as hooked as the two hookers fed cocaine by their controlling pimp.