Charles I: Killing a King, BBC Four review - sad stories of the death of kings |

reviews, news & interviews
Charles I: Killing a King, BBC Four review - sad stories of the death of kings
Charles I: Killing a King, BBC Four review - sad stories of the death of kings
Historian Lisa Hilton's somewhat over-extended voyage round the doomed monarch
Wednesday, 18 December 2019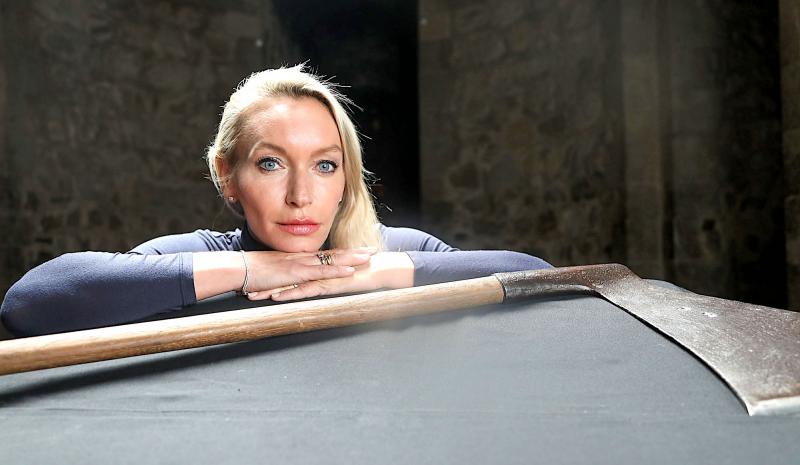 Lisa Hilton with the Executioner's Axe
This three-part series by historian Lisa Hilton is a follow-up to her previous effort from last July, Charles I: Downfall of a King (BBC Four).
That examined his disastrous fall from power, and this first new programme opened just before Christmas 1648, with the melancholy
monarch
incarcerated in Windsor Castle, separated from his wife and children and with only his dogs for company.
In his previous confinement at Carisbrooke, he'd been permitted to engage the services of a mistress, but now the mirthless Puritan grip had tightened around both the king and the nation. Meanwhile in London, Oliver Cromwell, triumphant on the battlefield and keen to impose his authority on the nation's governance, was living at the Palace of Whitehall and sleeping in one of the king's own beds.
The camera-friendly Hilton, aided by a squad of historians and legal experts – including a barrister called Harry Potter – painstakingly laid the religious, political and historical groundwork. While Cromwell and the Parliament badgered Charles to reach a negotiated settlement regarding the respective powers of Parliament and the monarchy, Charles's unshakeable belief in his kingly Divine Right made compromise impossible (pictured below, Will O'Connell as the ill-starred sovereign).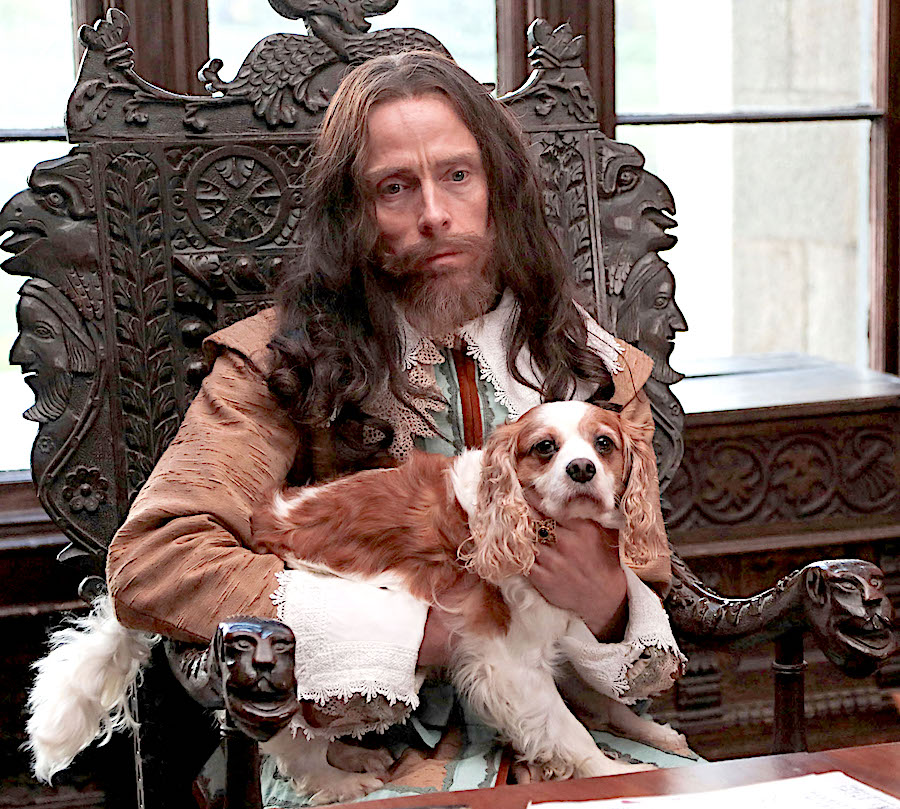 We learned a bit about Oliver Cromwell's "providential" thinking – since God had granted him military victory, he therefore considered it self-evident that bringing the king to trial was also God's will. You could see how this sort of thing could cause an awful lot of trouble. Cromwell helped himself to a bit of extra self-righteous justification through a vision experienced by Elizabeth Poole, "the Abingdon prophetess", though Poole later unhelpfully muddied the waters by reinterpreting her vision as being supportive of the king.
When it was proposed to try Charles for treason against the English realm for the carnage inflicted during the second Civil War, which had earned him the sobriquet of "a man of blood", even anti-royalists were aghast. Indeed, pointed out Geoffrey Robertson QC, it was technically impossible for the king to have committed treason, since treason is defined as disloyalty to the Crown. Eventually a cunning lawyer came up with the idea of charging Charles with "tyranny" instead.
It's a morbidly compelling story, and the voguish Hilton brings a Chanel-perfumed air of fashion-conscious chic to the often dowdy world of academic scholarship. Nonetheless, the narrative moved at a funereal pace, padded out with decorative landscape shots or of Hilton strolling past Windsor Castle, while the reenacted historical scenes were wooden at best. Three hours of this seems too generous by about half.