The Crown, Season 6, Netflix review - royal epic in a vain search for authenticity |

reviews, news & interviews
The Crown, Season 6, Netflix review - royal epic in a vain search for authenticity
The Crown, Season 6, Netflix review - royal epic in a vain search for authenticity
It looks like news photos coming to life, but the dialogue and concept still jar
Thursday, 16 November 2023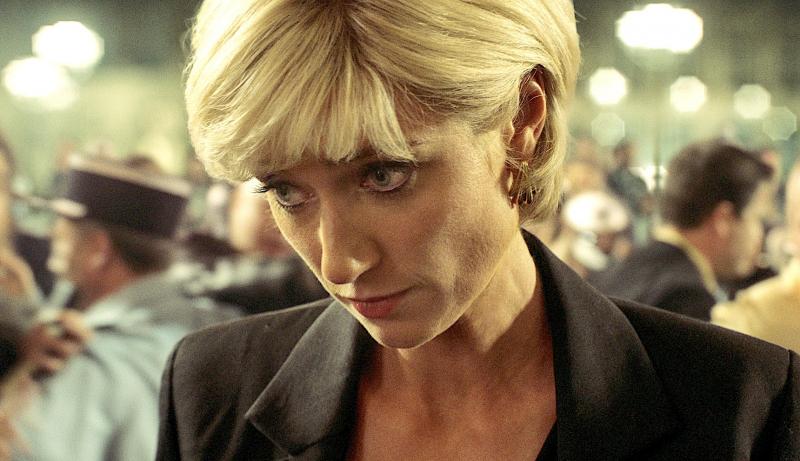 Luminous presence: Elizabeth Debicki as a loveable Diana
A man is taking his little dog for a late-night walk. This being the opening scene of The Crown's final season, when the illuminated Eiffel Tower looms up at the end of his street we know exactly where we are, and exactly what the date is.
Sure enough, the man sees a Mercedes screech past into the tunnel at the Pont de l'Alma and shortly afterwards hears the hideous impact of metal on concrete and the lonely accusatory sound of a stuck car horn (Polanski's Chinatown got there first with that eerie detail). The show's first four episodes, now available (the second chunk arrives on 14 December), then examine in detail the two months leading up to the crash and its immediate aftermath.
It's fine as a dramatisation of a very familiar event, but that's what has always bothered me about The Crown. Why lavish a multi-million-dollar budget on restaging the past with maximum accuracy when what its main characters say is bound to be a guesstimate? Or maybe that's the point: because the dramatis personae here are more or less unknowable, their surroundings have to be as convincingly real as possible to make us buy into the series.
Peter Morgan, the writer-creator of The Crown, got away with his flair for dramatic licence when the past was further away, but as the series heads closer to the present, its characters and events fresher in the mind, it has entered weird territory. While its production values scream authenticity, the dialogue often jars, rooted as it is in TV-drama-land. It would be great to believe, for example, that Diana portentously realised she needed to "slow down" just before the accident, and that Prince Charles, at the height of his very palpable grief, came up with the rhetorical flourish, "I let her down in life, I'm not going to let her down in death!" But I can hear Morgan's quill scratching away.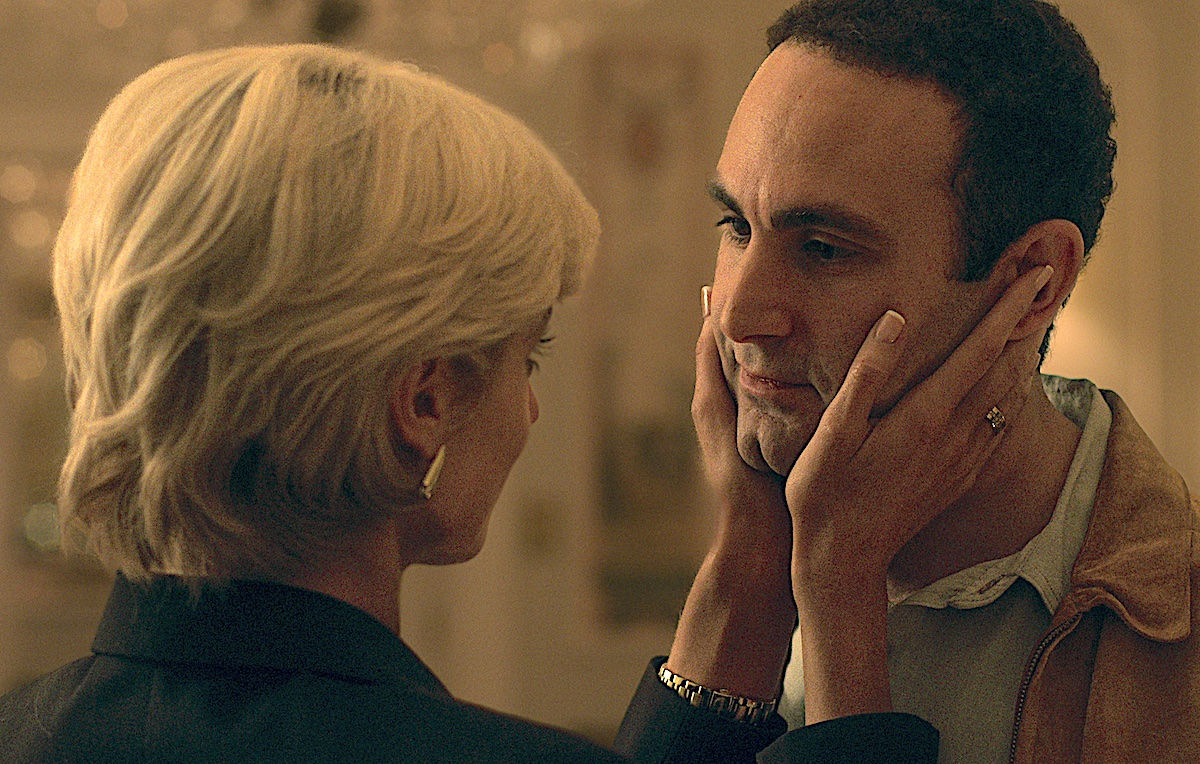 Indeed, the series may be looked back at half a century on as the unique vision of one man. And a man increasingly given to maudlin whimsy. William (Rufus Kampa) becomes seer-like in intuiting his mother is in danger, waking up at Balmoral at the exact time of the crash. Diana and Dodi visit a psychic not long before their deaths and seem horrified at the results (we never know what they are, though it seems a psychic in Derbyshire claims she told Dodi he would die in a Paris tunnel). Weirdest of all is the intrusion of apparitions into this authentically recreated world in episode four, as Diana, bearing wise words about the impact of her death, visits Charles and the Queen; and Dodi, in turn, appears to his father, warning him his expectations of what the West will allow him in life are absurd. It's icky dramatic overkill (pictured above, Elizabeth Debicki as Diana and Khalid Abdalla as Dodi).
So as we coo over the coming to life of the pap-pics of Dodi and Diana cavorting on the al-Fayed mega-yacht in the south of France, we are also being lured into buying into the wider purpose of the series. Which is to illuminate the workings of the royal family as a dynasty, and in particular its failures as a fit-for-purpose "firm" for the modern era. (Note to fact-checkers: Jonathan Pryce's Duke of Edinburgh refers to the family as the "Old Firm": was he really comparing them to the tussles between Celtic and Rangers? While we are at it: was 15-year-old William really a Radiohead fan? Respect. Who at Balmoral listened to Chopin in the small hours? And did the restaurant pianist at the Paris Ritz actually treat diners to Bach's Goldberg Variations?)
Morgan has rehearsed his critique of the royals before, in the 2006 film The Queen, though curiously this time he's rewritten his own script, and it's not PM Tony Blair urging the royals to be more popular but our current king. He lays into "mummy" (a stolid Imelda Staunton) about her notable lack of empathy, love and support for her grieving subjects. She crisply counters that Diana stood for spectacle and exhibitionism, neither of them something the Crown descends to. Mirroring HM's unattractive pettishness, the Duke of Edinburgh weighs in with crusty pronouncements about protocol, disapproving of a plane from the royal flight being used to bring Diana's body home as she wasn't strictly a royal any more. They are set up as the stuffy old guard, taking on the modernisers and emoters.
Viewers are unlikely to have their opinion of the late Queen Elizabeth and Duke of Edinburgh changed significantly by Morgan's version of them. Anyway, he could argue that writers from Shakespeare to Schiller have rejigged real royal events for dramatic purposes. But here the dramatis personae are only recently dead, some still with us, and putting important but invented dialogue into their mouths feels increasingly intrusive – not because of their rank but because any real person deserves due deference in this context.
There are still things to enjoy if you treat the drama as not-real; a pure soap. Elizabeth Debicki's strangled vowels are spot-on, as is her coquettish way of looking up from under her fringe, while Dominic West seamlessly deploys Charles's habit of pulling up his mouth at one side and regularly shaking invisible water off his hands to stress a point. But the two actors deliver more than impersonations. Debicki is a luminous presence, wholly loveable in her skittishness, pranking her children and being effortlessly cute; and West's Charles emerges as a kindly father, still battling the emotional privations of his own childhood.
But the characters who intrigue the most readily are predictably the least well-known, the al-Fayeds, as are the actors playing them. Khalid Abdalla's Dodi is a perfectly judged blend of international jetsetter ("the poser", as Harry calls him) and daddy's sad whipping boy, a sensitive, rather lost man; and Salim Daw's Mohamed (pictured above left) is a triumph as a manipulative wizened autocrat who only registers how much he loved his son once Dodi is on a slab at the morgue. His howls of misery are unforgettable.