Derry Girls, Series Two, Channel 4 review - welcome back, gang |

reviews, news & interviews
Derry Girls, Series Two, Channel 4 review - welcome back, gang
Derry Girls, Series Two, Channel 4 review - welcome back, gang
Reigning comedy heroes return, this time with added Protestants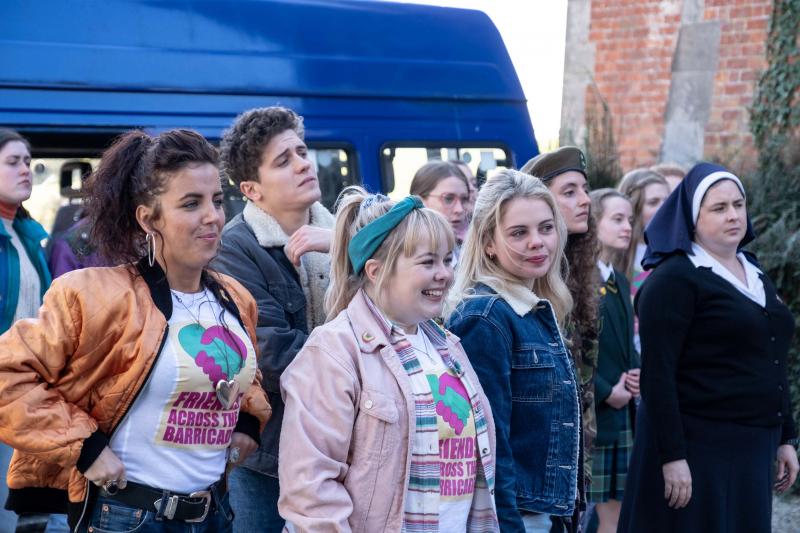 The girls (and boy) are back in town
When Derry Girls premiered on Channel 4 in early 2018, there was little fanfare. But it's been a whirlwind year for the four girls from Derry (and the wee English lad), capturing British hearts before conquering the US through Netflix.
Their return in 2019 heralds a much bigger reaction, with faces plastered on front pages and buildings (including a traditional Derry mural). Can these
comic
upstarts meet the considerably raised expectations?
Well, leave it to the ethereally oblivious Orla to quell any early reservations. Interrupting Erin in the tub as she wistfully imagines being interviewed on Parkinson - scratch that, Wogan - and we're immediately back to the land where the dreams were big and the reality was…embarrassing.
There were several comparisons to The Inbetweeners during the show's first run, and this episode continued the trend, opening up the second series with a school trip. The girls from Our Lady Immaculate were off to spend the week with the great unknown – Protestant boys. You'd think coming from an all-girls school would make gender the biggest divide, but this is Derry in the Nineties. Even knowing a "half-breed" causes looks of shock.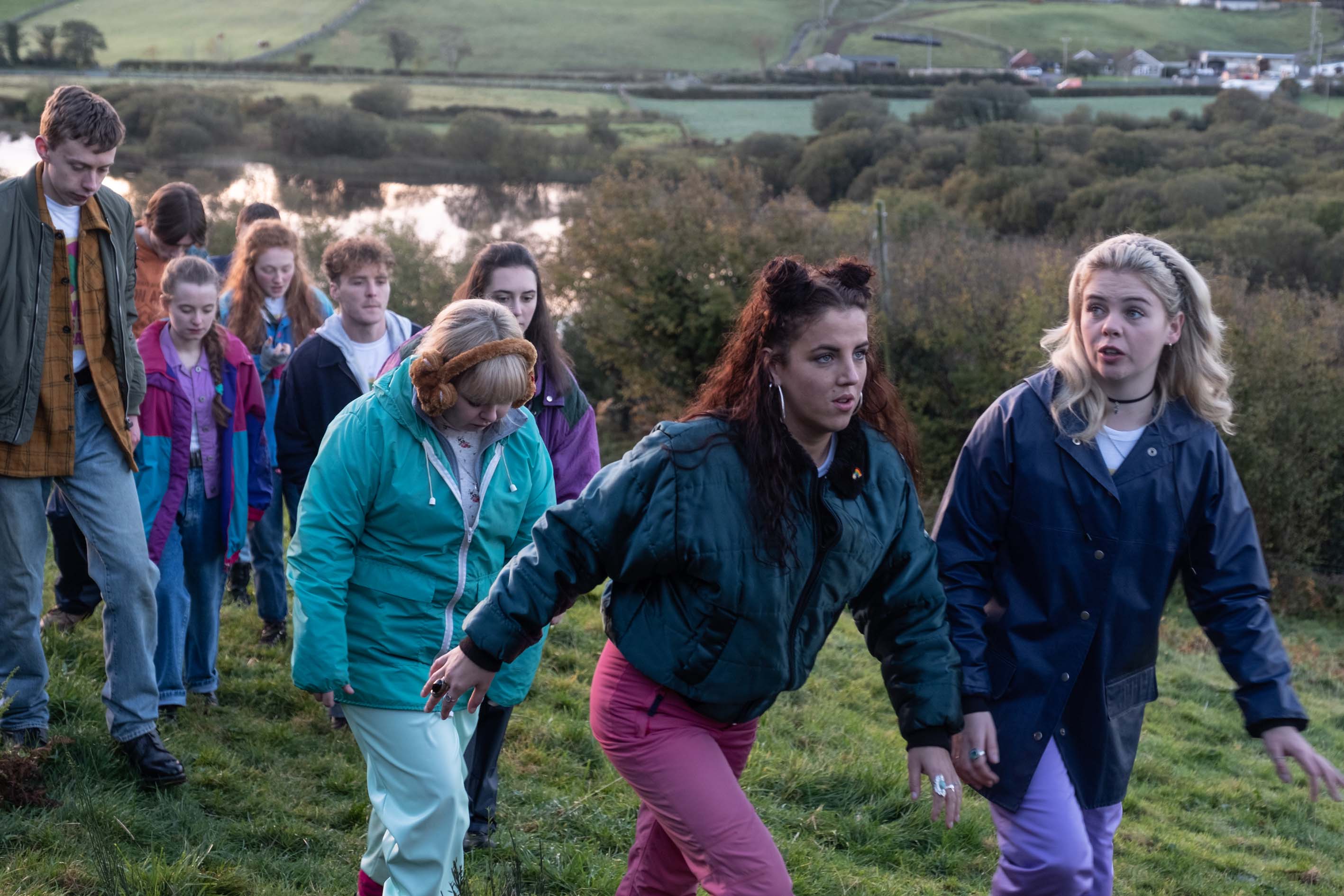 It's a new series but the girls are the same as ever: Erin and Michelle had their sights set on the Protestant lads, who have definitely practised their moves; Clare reached peak panic in her hunt for a "thorough-bred" Protestant; James lost any hope of lad credentials; while Orla proved to be Bear Grylls's logical successor. Things were never going to end well, though it does look promising for Erin and the not-good-looking lad. Her words, not mine.
There was little evidence of religious animosity between the two camps, despite some questionable deliveries to the local corner shop. Just complete ignorance. In an exercise to bring together the two sides, they ended up listing everything that divided them: Catholics are poorer while Protestants don't like Abba. The "Differences" blackboard was filled to the brim while "Similarities" lay bare, despite the best efforts of Father Peter (returned after his ill-fated dalliance with a hairdresser, pictured below). As always, writer Lisa McGee manages to mine The Troubles for laughs without ever trivialising it, instead offering sweet nuance.
And laughs there were, not least Erin's madcap family. Aunt Sarah's predilections for rumours reached new heights after proclaiming Gerry Adams' voice is dubbed on TV for being too seductive. Granda Joe agreed, possibly just to wind up son-in-law Gerry. And as series-long intrigue goes, I for one am wholly invested in the "big bowl" mystery…
This opener perhaps never hit the heights of the dead dog episode, but there's plenty of time for that. It's great to have the gang back together for another series of big heart and bigger laughs.
Writer Lisa McGee manages to mine The Troubles for laughs without ever trivialising it
rating
Share this article