Fearless, Series Finale, ITV review - big build-up to an anticlimax |

reviews, news & interviews
Fearless, Series Finale, ITV review - big build-up to an anticlimax
Fearless, Series Finale, ITV review - big build-up to an anticlimax
Fearless human rights lawyer battles increasingly improbable conspiracy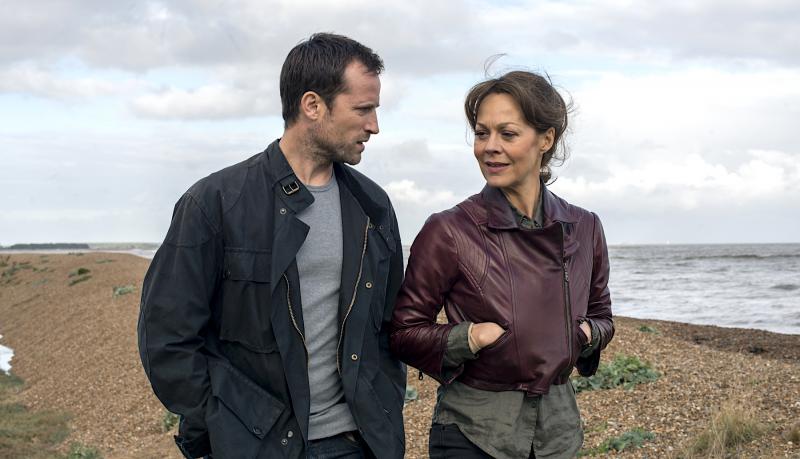 Murder most murky: Emma Banville (Helen McCrory) and Dominic Truelove (Jonathan Forbes)
It was a coup by ITV to get Homeland writer Patrick Harbinson to pen this paranoid-conspiracy series, and rather droll to get Helen McCrory (wife of Homeland's Damian Lewis) to play the lead.
Yet even though the story of high-minded human rights lawyer Emma Banville had obvious potential in this era of terror plots and ubiquitous surveillance, the eventual solution was neither particularly surprising nor very satisfying.
Throughout the series, McCrory had sunk herself into the role with steely-eyed determination and pursed lips, but it became increasingly hard to find her convincing as her character took on the roles of pushy private investigator with delusions of noir-ishness (she even rolled her own cigarettes) and all-purpose moral conscience, in addition to her legal duties. Virtue signalling seemed to be an ever-present occupational hazard.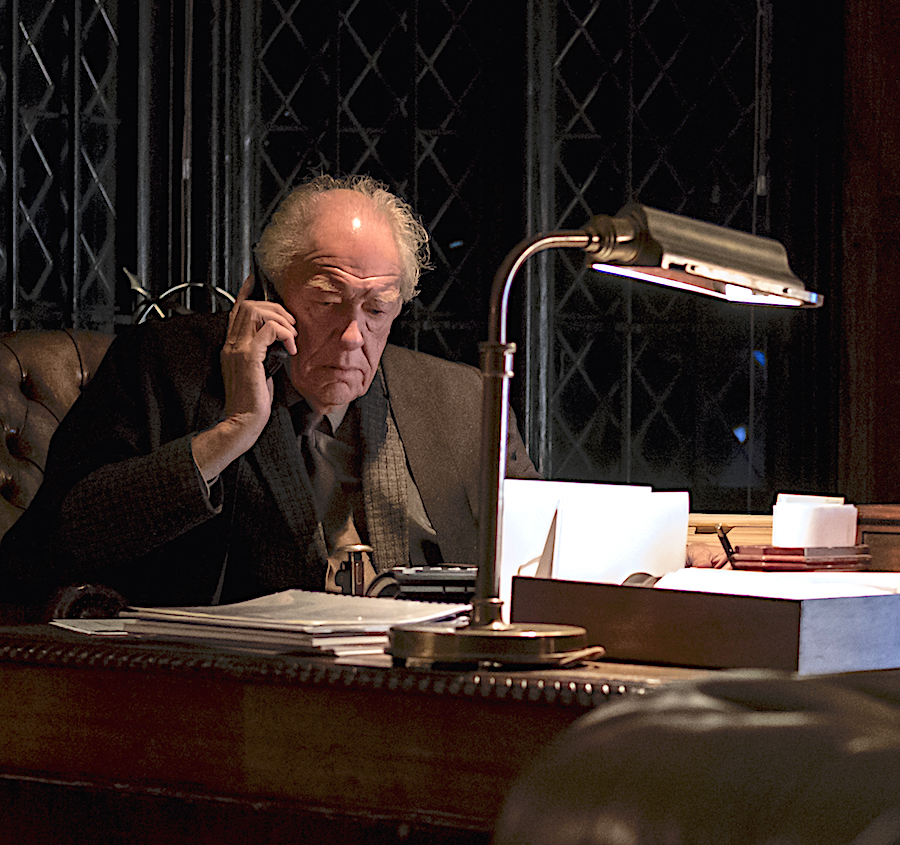 One problem was that Harbinson had raised the stakes too high, too soon. No sooner had Banville began to poke about in the case of Kevin Russell, convicted of the murder of schoolgirl Linda Simms 14 years earlier, than the story began to fill up with the kind of people you normally find lurking in the background of Jason Bourne movies, like former Cabinet Office bigwig Sir Alastair McKinnon (Michael Gambon, pictured right), senior American spook Jack Kretchmer (Colin Stinton) and his sneering underling Heather Myles (Robin Weigert, pictured below). When Emma's helpful fixer Dominic (Jonathan Forbes) got rammed by a truck while doing a bit of routine surveillance, the sound of shark-jumping began to grow deafening.
It was never in doubt that the hapless Russell was the patsy, and though we didn't know exactly how, it was clear from early on that Linda's death was connected to the dodgy dossier, the 2003 Iraq war, and the murky shenanigans of the British and American security establishments. The show became more interesting when it steered away from the big conspiracy stuff and focused on smaller, more intimate concerns. The lives of Linda's parents, running a pub near the Suffolk airbase where their daughter died, gave a glimpse of a micro-society whose economy was dependent on the military and where low-lifes like Linda's pimping uncle and the "glamour" photographer Tony Pullings could thrive. Banville's struggle to adopt a child with her slobby partner Steve Livesey (John Bishop, in an oddball bit of casting) was an effort to give her character a human dimension behind her role as public crusader with a Greenham-activist past, but the idea of her trying to raise a child in between playing cat and mouse with the security services and defending Syrian terror suspects was always going to be a stretch.
The conclusion, when it finally arrived, was bad news for shiny political high-flyer Matthew Wild (Jamie Bamber), whose military past with the Royal Anglian regiment had placed him in the wrong place at exactly the wrong time. Mind you, he hadn't helped himself by marrying a mystery woman – in fact a friend of the deceased Linda – who'd returned from abroad after a 10-year absence with a new name and her hair dyed blonde. He would surely have realised that as the wife of the new leader of Her Majesty's Opposition, she would be an automatic target for intense media scrutiny.
The final confrontation between Wild and Banville was about as implausible as it could get, an almost Agatha Christie-like dollop of exposition as they took it in turns to explain what had happened. As for the threat of an explosive climax, it was bathetically defused without explanation (was this a gaping plot-hole or did I miss something?). Of course, none of this necessarily precludes a second series.