The Good Wife, Series 7, More4 / The Nightmare Worlds of HG Wells, Sky Arts
The Good Wife, Series 7, More4 / The Nightmare Worlds of HG Wells, Sky Arts
Welcome return of the upmarket legal saga, plus a glimmer of vintage Gambon
Alicia Florrick (Julianna Margulies, right) with new legal buddy Lucca Quinn (Cush Jumbo)
Seventh series (★★★★) of the superior legal drama (still perversely tucked away on the obscurantist More4), and Alicia Florrick is having to get back to legal basics. Having been blown up by a political landmine in series six, as she made an ill-fated attempt to become State's Attorney, she's now trying to start her own law firm from home and scuffling for work.
Thus she found herself on the cab-rank of hard-bitten bar attorneys down at the bond court, waiting to be lobbed a sheaf of the day's drink-and-drugs cases by the abrasive Judge Schakowsky (Christopher McDonald). Some comic value was extracted from pitting Alicia's peerlessly groomed uptown look against the scruffy lawyers and dazed and confused perps, but it looks like Lucca Quinn (Cush Jumbo) from the bond court crew might blossom into a series regular.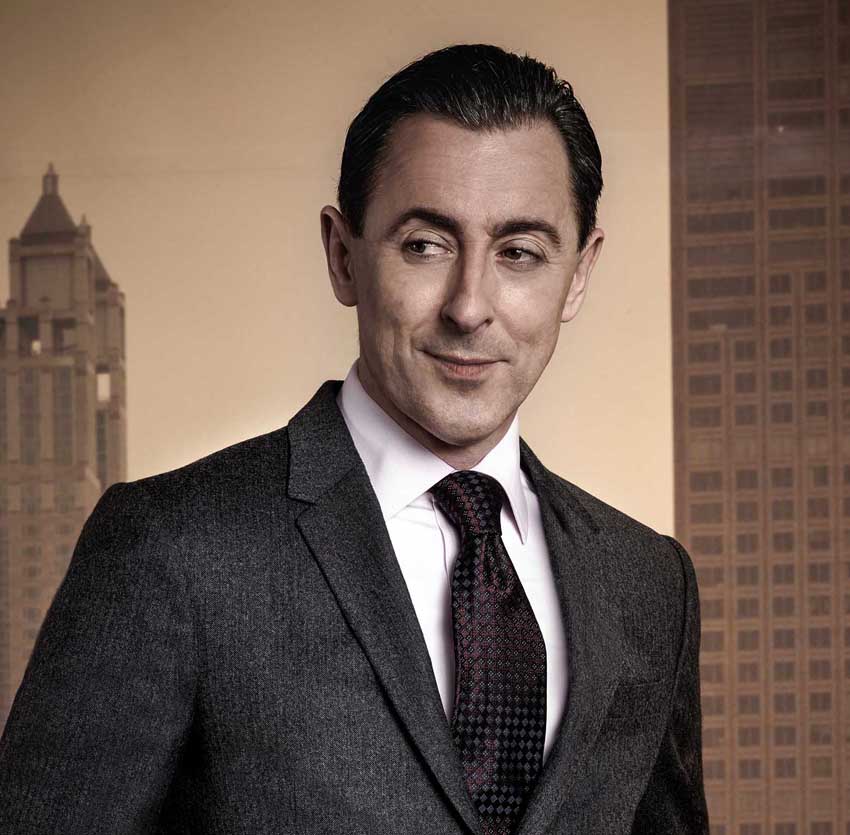 Meanwhile back at the bigger picture, Alicia found herself doing battle with her embittered ex-buddies at Lockhart Agos & Lee as they clashed over a disputed will involving an $8m Chagall painting. The case was its own self-contained micro-farce as both sides called increasingly implausible expert witnesses to analyse the characteristics and behaviour of Post-It notes – an adhesives expert, an aerodynamicist, an industrial suction expert... "Is that really a job?" boggled incredulous Judge Farley (Jane Curtin, another of The Good Wife's infinite roster of gold-plated supporting players. They should have got this lot to do War and Peace).
Balancing the legal dimension were some major political developments, to wit: Peter Florrick's campaign to run for Vice-President. For this, he decided to hire big-league campaign manager Ruth Eastman, played with smirking superiority by Margo Martindale. This may have been a good move, had he not moved aside the hysterical but faithful Eli Gold (Alan Cumming, pictured above) to make room for her. Big mistake, as Eli wasn't slow to point out. "You just lost your greatest asset and made your worst enemy," Eli seethed, as if mentally blowtorching meat-skewers to poke into Peter's eyeballs. Meanwhile it transpired that Alicia is being cunningly manipulated by the satanic lawyer Lous Canning (Michael J Fox), who wants to recruit her. I must confess, if I could chop one character from the cast, it would be him.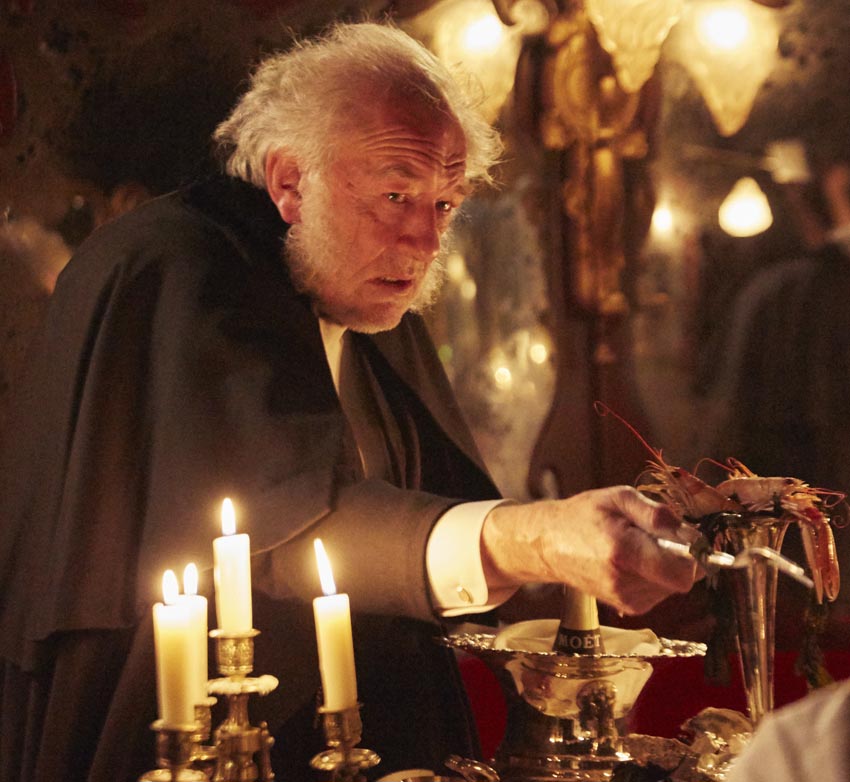 To mark the 150th anniversary of the birth of the so-called "father of science fiction", Sky Arts have brought us The Nightmare Worlds of HG Wells. This seems to be pitching itself somewhere between Tales of the Unexpected and those MR James ghost stories the BBC used to do.
Ray Winstone, playing Wells in Edwardian costume but using that never-changing Cockney-wheezy-geezer voice, tops and tails these half-hour yarns with a mordant summary. In between, this first pair of stories, at least, were basically two-handers using a couple of sets, broody lighting and some effectively eerie music (or maybe it was just sound).
Devotee of Art, about a vain and mediocre painter called Alec Haringay (Johnny Flynn) who sells his soul to a sultry temptress in exchange for artistic immortality, was frankly pedestrian (★★). Better was The Late Mr Elvesham (★★★), which starred a creepily malevolent Michael Gambon (pictured above left) as the titular character, duping a penniless medical student (Luke Treadaway) into a body-swap so that the ageing Elvesham could indulge his still-raging lusts of the flesh. The moral was there's no such thing as a free dinner.