Melvyn Bragg on TV, BBC Two review – too many talking heads, too little action |

reviews, news & interviews
Melvyn Bragg on TV, BBC Two review – too many talking heads, too little action
Melvyn Bragg on TV, BBC Two review – too many talking heads, too little action
'The Box That Changed the World' makes laborious viewing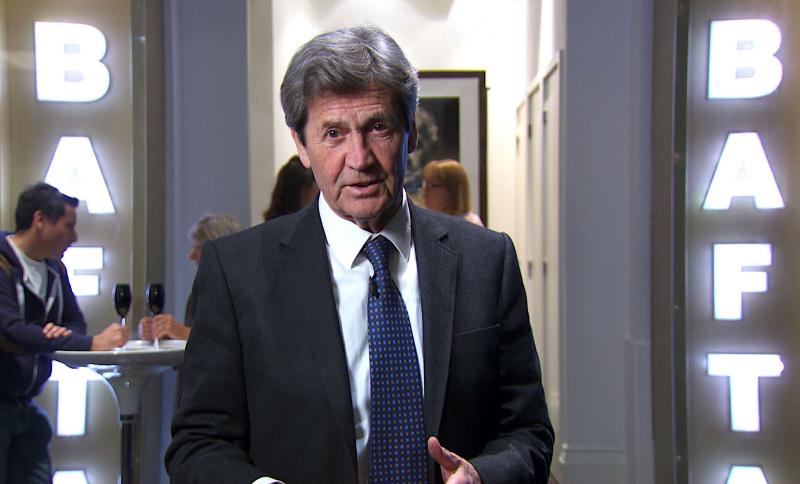 Goggleboxing: Melvyn Bragg at BAFTA
Presumably it seemed like a good idea at the time.
Broadcasting juggernaut Lord Bragg would undertake a sweeping survey of the way that television has transformed our lives and reflected British society in the last 70-odd years, soaring over
dramas
,
documentaries
, current affairs, soaps,
reality TV
shows etc with hi-def satellite vision. Clips of key programmes from the archives would cue up bouts of discussion among hand-picked experts.
Only two major problems. At two hours it was far too long, yet paradoxically each section was much too short. It felt as if a collection of long lists had been sawn into short lists and then crammed together to fit the running time. Secondly, it accomplished the remarkable feat of transforming television into radio, as Melvyn chaired the talking-heads discussions (in front of an audience at BAFTA in Piccadilly) very much as though he was presenting an extended edition of In Our Time on Radio 4 (below, Bragg with Ken Loach, Trevor Phillips and Abi Morgan).
It was trying too hard, starting with Melvyn's introductory encomium about television's fabulous history. "Nothing has had so great an impact on our daily lives since the Industrial Revolution," he decreed, perhaps seeking to emulate Lord Clark of Civilisation. "Already we can barely imagine what life must have been like before it."
It's true that television has been a revolutionary thing – though Melvyn reproved it for having been behind the curve on issues of race, sexism and disability – but as he worked his way exhaustively through as many (in)famous snippets as could be made to fit – from coverage of 9/11 to Brideshead Revisited to Coronation Street to Inspector Morse to The Black and White Minstrel Show to Till Death Us Do Part to Gogglebox – it increasingly resembled an archaeological dig. This honouring of a great tradition might have seemed right and proper 20 years ago, but somebody chose to make this programme just as TV has hit a new era when the rules have been torn up and nothing will look the same again.
I'd been watching a bloke from Momentum talking about how Labour's resurgence in the general election had been achieved by bypassing fuddy-duddy TV and newspapers and exploiting the speed and intimacy of social media, while we keep hearing how what we know as "young people" are abandoning TV in droves in favour of the internet in its many-headed, interactive manifestations, consumed on phones and tablets. Are they likely to plonk themselves on the sofa and feel inspired by a discussion of Ken Loach's 1960s "kitchen sink" TV dramas, or about how doyens of yesteryear like Bernard Levin and Robin Day pioneered the art of being impudent to long-gone politicians?
Not that there weren't some choice moments, such as Joan Bakewell's reminiscences about her early days on TV when a woman's place was considered to be in the home. "I did a programme called Home at 4.30 that was full of knitting and recipes," she recalled. "Some of those programmes were presented by men, but with adjacent women in inferior roles."
Times changed, but then they kept on changing. It was startling how little attention was paid to the boom in online delivery services (though Netflix's The Crown, pictured above, got a solid plug). We were almost at the end of the programme when Ash Atalla, of Roughcut TV, raised the issue of the way that television is increasingly fragmenting into small niche audiences, a process hastened by the huge amount of material becoming available on demand from Amazon, Netflix and more. If it continues travelling in this direction, Atalla suggested, there could be a general collapse in the television market as too many shows are spread over too many platforms. Lord Bragg came to praise TV, but let's hope he hasn't buried it.