The Paedophile Hunter, Channel 4 |

reviews, news & interviews
The Paedophile Hunter, Channel 4
The Paedophile Hunter, Channel 4
Documentary about a vigilante in action is riveting and deeply discomfiting
Thursday, 02 October 2014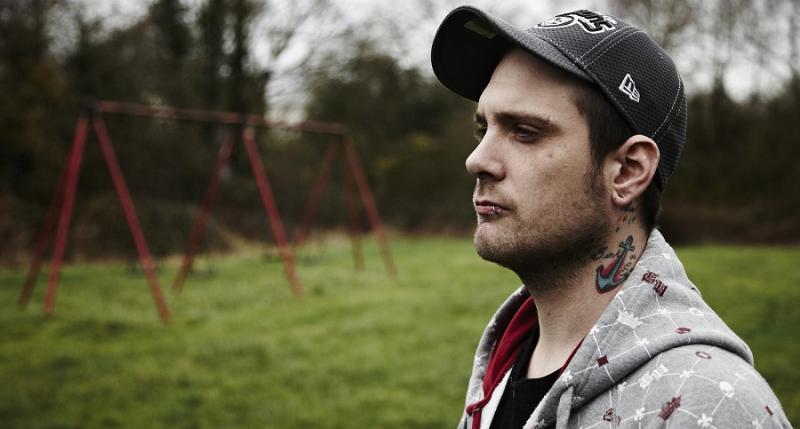 'I'm just the guy that held the mirror up': Stinson Hunter
In a house in Nuneaton, a man calling himself Stinson Hunter lures paedophiles towards exposure, shame and possible prosecution. "We set the profile that is like the rope," he explained. "And then if they choose to put that rope round their neck and hang theirselves [sic], that is their choice. We have not pushed them."
The bait is simple. Hunter loads a fake female profile on a casual dating site then awaits contact from men. His replies, in the voice of a fictional girl, make it repeatedly clear that she is underage. Undeterred, men turn up for what they assume is a rendezvous for illegal sex, only to be met by Hunter asking a lot of questions on film. The results are loaded on his website and the evidence handed over to the police.
They send masturbatory selfies and videos, and ignore warnings
For the men who happened to be stung during the making of The Paedophile Hunter, the humiliation was exponentially greater as their faces have now appeared on national television in front of millions. Hunter's victims include a former mayor, a former solicitor and two teachers, as well as some much more overtly unsavoury figures. Their performances – rather like their sordid grooming techniques - tend to be exactly the same. Flat denial, claims that they thought the girl was of legal age, fear and attempted retreat. So far Hunter has helped bring about at least nine convictions.
Vigilantism is a tricky area. It shouldn't be necessary, and it unleashes forces which are impossible to control. As Hunter and his film crew followed one retreating man through Nuneaton a crowd gathered to watch knowing exactly what was going on. It was almost a relief when a police car pulled up. But a retired detective from the Met admitted that the police don't have the resources or, it seems, the will to do what Hunter is doing (while presumably on social security).
So Hunter does it instead, despite deep reservations about the dangers expressed here by both the former CEO of the Child Exploitation and Online Protection Centre and by a QC. "I cannot approve of him humiliating people on the internet in the way he does," said the latter. "Not only is that a risk to the offender, but the offender may have children, be married and you don't know the impact on others." Does Hunter ruin lives? He had no remorse about the father of a young child who bolted from his home and a few days later committed suicide. "I'm just the guy that held the mirror up," he said.
He started in 2013 "as a social experiment. I wanted to see if people could believe that an underage girl could possibly be interested in an old man." Practice has made him very good at shooting fish in a barrel. He and his sidekicks – a tech guy in shades called Grime and a man hidden inside a hoody called Suggsy – lead the quarry on by the nose with gruesome skill. The conversations contain "stuff you wouldn't even say to your missus to be honest," said Suggsy. That's probably the point. "I'm not supposed to find you sexy at your age but I do," said one.
They send masturbatory selfies and videos, and ignore warnings that they are communicating with, in one case, an 11-year-old girl with autism. And then they turn up. "Under the 2003 Sexual Offences act any more than two messages is classed as grooming," Hunter told a bug-eyed man who arrived in a taxi having sent ahead six images of his penis and one of his anus to what he thought was a 13-year-old. "You will be arrested, you will be charged and you will go to prison for this," advised Hunter, correctly: the man was sentenced to three years.
The Paedophile Hunter was the work of Dan Reed. Like Legally High, his documentary about the inventors of new drugs who outpace the law, it combined incisive and impartial journalism, hair-raising footage and an interest in humanity. The only question Hunter refused to answer concerned his personal investment in this quest to clean up the streets. He started going off the rails at 13, was put into a home, did drugs galore and was eventually jailed at 17 for torching a school. He didn't hold a high opinion of his younger self. Was he a victim of sexual abuse as a child? He wasn't telling. "I'm doing this because I just thought it's the right thing to do:" the stock bromide of Cameron and Clegg. But he would allow that he'd seen abuse happen to others. The tears of redemption he shed when he claimed his first scalp in court told their own story.
The music by Chad Hobson added another layer of sinuous tension. This was riveting, discomfiting television that journeyed into the heart of darkness on the doorstep. One side effect of this film will presumably be to keep predatory paedophiles away from the well publicised honey trap that is Nuneaton, and maybe away from fantasy chatrooms altogether.
I wanted to see if people could believe that an underage girl could possibly be interested in an old man
rating
Explore topics
Share this article