Ripper Street, Series Finale, BBC One |

reviews, news & interviews
Ripper Street, Series Finale, BBC One
Ripper Street, Series Finale, BBC One
Powerful climax to 19th-century detective series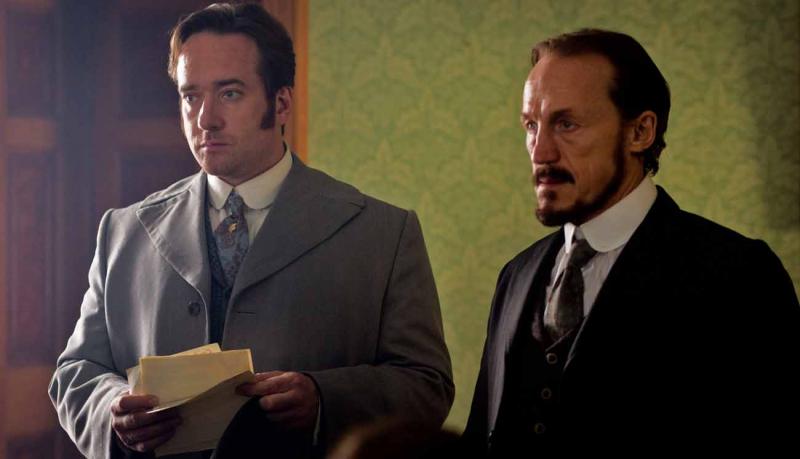 Victorian villains beware: it's DI Reid (Matthew Macfadyen, left) with DS Drake (Jerome Flynn)
Last week we left Homer Jackson, the raffish ex-Pinkerton detective with the exceedingly chequered past, languishing in jail, after being fitted up for a Ripper-style killing by the murderous Frank Goodnight (played by cultish US actor Edoardo Ballerini). For this week's finale, Matthew Macfadyen's DI Reid urgently needed to get Jackson out again in order to apply his advanced forensic skills to unravelling a white slaving racket.
Jackson was slickly able to prove his own innocence, then quickly extracted crucial clues about the gang who were drugging and kidnapping young women. His medical know-how and boffinly mucking about with test tubes, chemicals and tissue samples have made him a kind of Victorian prototype of CSI's Gil Grissom, and it's reflective of Ripper Street's wider interest in new trends and fashions of its era (Adam Rothenberg as Jackson and MyAnna Buring as Long Susan, pictured below).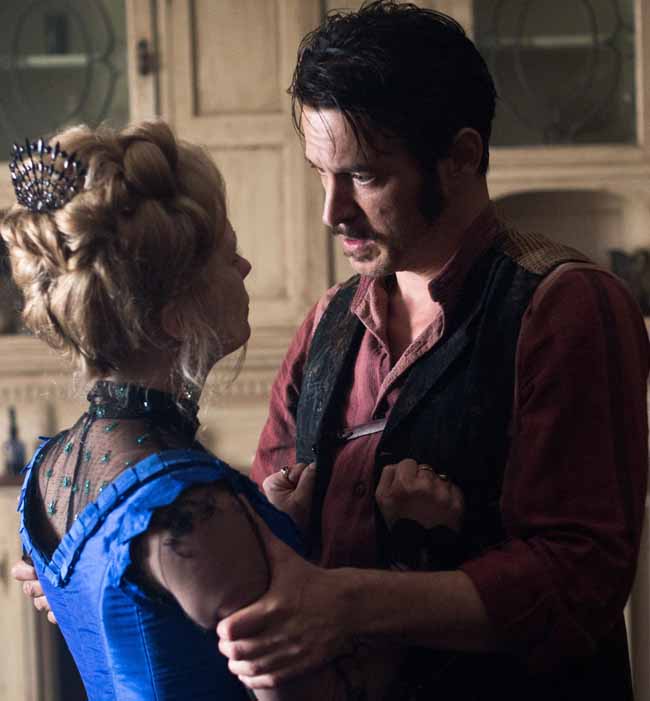 The series has included storylines about early film-making, psychiatry and occultism (though some female critics have seen its portrayals of the rape and murder of women as anything but progressive), while the fallout from Britain's imperial adventures in Afghanistan came crashing into London in the yarn about a gang of ex-military jewel thieves, led by a bizarrely blank-verse-spouting Iain Glen, bitter about the treatment of British Army veterans. This was where we gleaned some information about the bellicose exploits of DS Drake (the much knocked-about Jerome Flynn) on the north-west frontier, which have left his emotions in tatters.
This series closer neatly looped back to episode one (and indeed to the show's title) by reprising the notion of a copycat killer imitating the Jack the Ripper murders, as the shadow of the Ripper continued to exert a baleful influence over the community and its policing. Or some of it, at least. Chief Inspector Abberline (Clive Russell) was prepared to take planted evidence at face value and convince himself that Jackson was the notorious serial killer, but Reid brought his personal age of enlightenment to the situation. The Ripper had grown into a powerful myth in Abberline's mind, he declared sagely, and it needed to be removed by facts, evidence and logic. Abberline's chimera-based policing was seen to be little better than the superstitious muttering from an elderly Jewish gentleman who'd once glimpsed the Ripper in action, and declared the killer to be not human but a "dybbuk" (a malevolent spirit).
But Reid has had his own problems in throwing off the ghosts of the past, since he's ravaged by grief and guilt over the loss of his young daughter Matilda. This long-simmering issue was finally brought to the boil as Reid's tracking of the woman-abducting Victor Trumper (a historically premature reference to the great Australian batsman?) was somewhat over-elaborately linked to the riverboat calamity in which Matilda had drowned - almost certainly, that is, since Reid can't bring himself to accept that she's dead. Victor Trumper certainly is though, shot by one of his female abductees.
Strong characters, generally dynamic stories and a powerful sense of period have meant that Ripper Street has grown steadily as it's gone along. Series two is already under construction.
Jackson's boffinly mucking about with test tubes and tissue samples have made him a Victorian prototype of Gil Grissom from 'CSI'
rating
Explore topics
Share this article