Room at the Top, BBC Four |

reviews, news & interviews
Room at the Top, BBC Four
Room at the Top, BBC Four
John Braine's 1957 novel about sex and social ambition still rings true
Thursday, 27 September 2012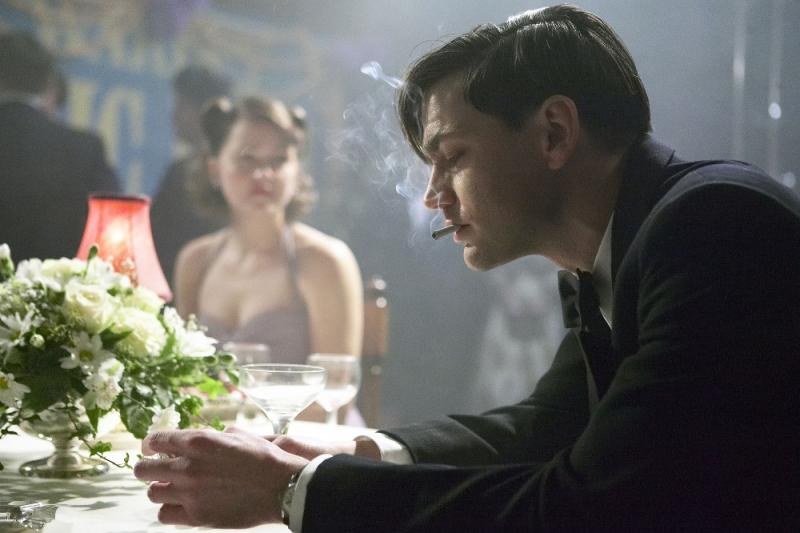 On the up: Matthew McNulty as Joe Lampton in Room at the Top
Do we really needed to hear more from Joe Lampton, the anti-hero of John Braine's Room at the Top? His battle for social advancement and sexual self-expression has long since stopped holding up a mirror to society, you'd think. In fact we nearly didn't hear more from him in this new BBC adaptation. Anyone turning on BBC Four one night in April last year expecting to watch would have been disappointed.
Owing to a late-blooming rights dispute, the BBC decided on the day of broadcast not to go ahead. Now, 18 months later, with all legal ducks finally in a row, the first episode went out last night.
Braine's debut remains his most widely read and best remembered novel. It was lassooed into that loose formation of agitating works by the so-called Angry Young Men. The hopes for self-betterment of his young accountant on the make embodied those of an entire generation: having contributed to the war effort, they were now gagging for a piece of the action. That meant climbing the social ladder, and having lashings of sex on the way up. Two years after publication the book became even better known for Jack Clayton's screen version. Laurence Harvey as Braine's working-class protagonist got an Oscar nomination despite a northern accent that came via Lithuania and South Africa. As his married lover Alice, it famously featured the even more exotically miscast Franco-German Simone Signoret.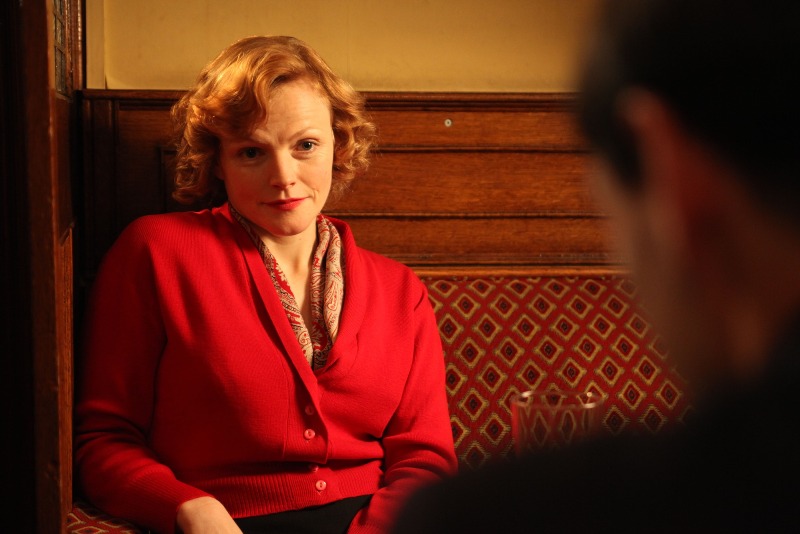 The BBC's version is by Amanda Coe (previously responsible for TV biopics of Elizabeth David and Mary Whitehouse) and directed by Aisling Walsh (Wallander, Fingersmith). It was clear within five minutes that this visit to the 1940s was very frankly simmering with sexual tension. Seams were practically bursting, flies popping as Matthew McNulty's Joe arrived in a northern mill town to take up his new job. He was soon eyeing up the swivelling rumps of his secretarial co-workers and receiving smouldering glances from the amdram soc's hot-to-trot thespians. One local temptress was first in the queue to give him a good old-fashioned thus-far-but-no-further teasing. His groin thus baited, Joe chose to ignore the mismatch between his sexual ambitions and his earning potential and set his sights on prim young industrialist's daughter Susan Brown (Jenna-Louise Coleman). He partly fancied her, partly her lofty social position.
But a deeper empathy was soon sprouting between him and Maxine Peake's Alice Aisgill, older by a decade and childlessly married to a cold-hearted car dealer (Peake pictured above right, and left with McNulty). After a lonely Christmas (his parents were killed in the war) they embarked on their liaison. There was a beautiful scene in her car, snow billowing outside, cigarette smoke and steam fogging the windows. His need to be mothered was somehow mirrored by her need for rugged worship. "Don't fall in love with me," she advised postcoitally, only to be soon hosting trysts in a borrowed flat. No sooner consummated than the affair foundered on his – in her word – "provincial" line in retrospective jealousy and working-class rage. Step forward once more, Susan Brown. By the end of the first episode Joe had seen off her Cambridge-educated, officer-class beau and her suspicious father (Kevin McNally), and seduced her in the stairwell.
The fumbled, stolen sex looks like a grim postcard from a sepia-stained yesteryear when no one got any how's your father. And yet this craftily adapted and truthfully performed Room at the Top still has something instructive to say. An atmospheric visit to a moment in our history when society was in a state of anxious flux, it tells of the demobbed Lamptons clambering up the greasy pole because, for the first time ever, they could. Now that social mobility has ground more or less to a halt, the story of Braine's ambitious lothario reads like a prescient rebuke from a bygone age.