Saddam Goes to Hollywood, Channel 4 / Keith Richards: The Origin of the Species, BBC Two |

reviews, news & interviews
Saddam Goes to Hollywood, Channel 4 / Keith Richards: The Origin of the Species, BBC Two
Saddam Goes to Hollywood, Channel 4 / Keith Richards: The Origin of the Species, BBC Two
Drunkenness and debauchery with Oliver Reed in Saddam Hussein's Iraq
Oliver Reed preparing to film in Iraq, with his 17 year old wife-to-be Josephine Burge
Incredible but true, Iraqi dictator Saddam Hussein really did hire a largely-British film crew to come to his country and make a movie called Clash of Loyalties, about how Iraq freed itself from British influence in the 1920s and blossomed into an independent state. It never made it as far as a cinema release, but the footage was recently rediscovered in a garage in Surrey by its producer, Latief Jorephani (pictured below).
This entertaining but slightly ragged documentary by Stephen Finnigan (★★★) told the story of the film and rounded up several of the surviving cast and crew, though the elephant-sized hole in the narrative was the absence of the late Oliver Reed, who'd been cast in the key role of Colonel Gerard Leachman. Tantalising glimpses of the finished product showed the burly Reed cruising easily through melodramatic-looking historical scenes, though evidently he was vastly more entertaining when leading the aprés-ski activities after shooting finished for the day. "Lads, back to my room for a soiree" would be the overture to riotous evenings of debauchery, where Ollie would lead the way by guzzling buckets of champagne, brandy, sangria and dacquiris. Yet despite all this, and various antisocial incidents in Iraqi bars and restaurants, Reed always turned up for work on time, knew his lines, and was respectful to his fellow-performers.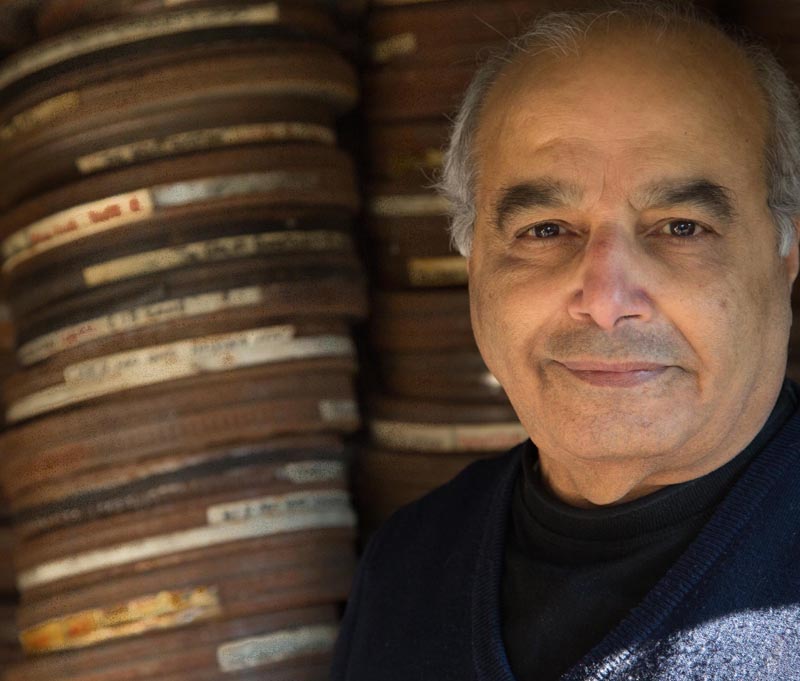 It was miraculous that any kind of film was made at all. Shortly before shooting began in Iraq in 1981 the Iran-Iraq war broke out, but Saddam, who was personally guaranteeing the budget, insisted that the hostilities would present no problems. Au contraire, Iraqi crew and cast-members kept getting abruptly sent to the battlefront (often fatally), prompting – as camera assistant Roger McDonald complained rather insensitively – numerous re-shoots. Large quantities of horses required for Lawrence of Arabia-style battle sequences were likewise whisked away by the military. When they did finally manage to shoot a spectacular scene of a train being attacked and blown up, they were on the brink of being shelled by Iraqi artillery who thought it was an Iranian attack. The Iranians cashed in by claiming they had indeed destroyed an Iraqi train.
Whether the movie was any good or not we may never know (though film critic Derek Malcolm popped up to warn that "the script was a bit plonky"). Evidently the first cut, by its director Mohamed Shukri Jameel, was hair-raisingly awful, but after Jorephani spent six months reworking it Saddam proclaimed himself delighted, and rewarded the participants with gold watches adorned with his own picture. Its legacy perhaps lives on via Argo and the recent satirical flick Lost in Karastan.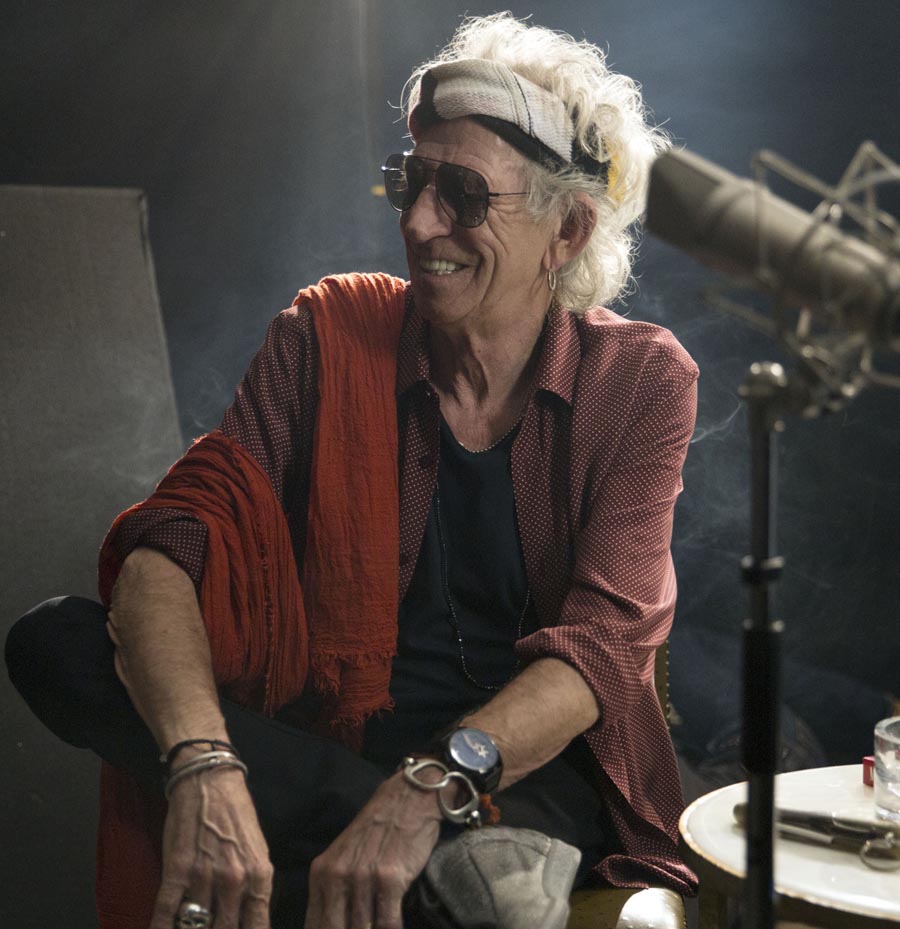 Julien Temple's film Keith Richards: The Origin of the Species (★★★) arrives only a few months after the Netflix documentary Keith Richards: Under the Influence, though where the latter was a snapshot of Richards today, Temple has focused exclusively on Keith's early years in Dartford, where he was born in December 1943. Newsreel clips of Spitfires, Heinkels and V1 flying bombs established the wartime milieu into which the future "human riff" was delivered (though using "Gimme Shelter" here was one of several gratingly literal-minded soundtrack choices), then Richards's to-camera reminiscences were mixed with selected chunks of film to evoke post-war Britain and its slow climb out of rationing and National Service towards the Sixties.
Richards (pictured above) has a gift for wheezy, smoke-ringed reminiscences which sound fantastical but might almost be true, and his yarns about his bandleader-grandfather Gus Dupree encouraging him to learn the guitar and his recollections of the mind-blowing freedoms of art school were vivid and heartfelt. He had a good line about how the explosion of rock'n'roll turned the black and white world into colour and created The Teenager – previously, "you were either a kid or you were grown up and there was nothing in between." The film ended at the moment when Keith met Mick Jagger on a train, and Jagger was carrying LPs by Muddy Waters and Chuck Berry under his arm. I infer a sequel.
Richards had a good line about how the explosion of rock'n'roll turned the black and white world into colour and created The Teenager
Share this article
Subscribe to theartsdesk.com
Thank you for continuing to read our work on theartsdesk.com. For unlimited access to every article in its entirety, including our archive of more than 10,000 pieces, we're asking for £3.95 per month or £30 per year. We feel it's a very good deal, and hope you do too.
To take an annual subscription now simply click here.
And if you're looking for that extra gift for a friend or family member, why not treat them to a theartsdesk.com gift subscription?