The Secret Life of Rubbish / The Toilet: An Unspoken History, BBC Four
The Secret Life of Rubbish / The Toilet: An Unspoken History, BBC Four
The history, and complexity, of getting rid of things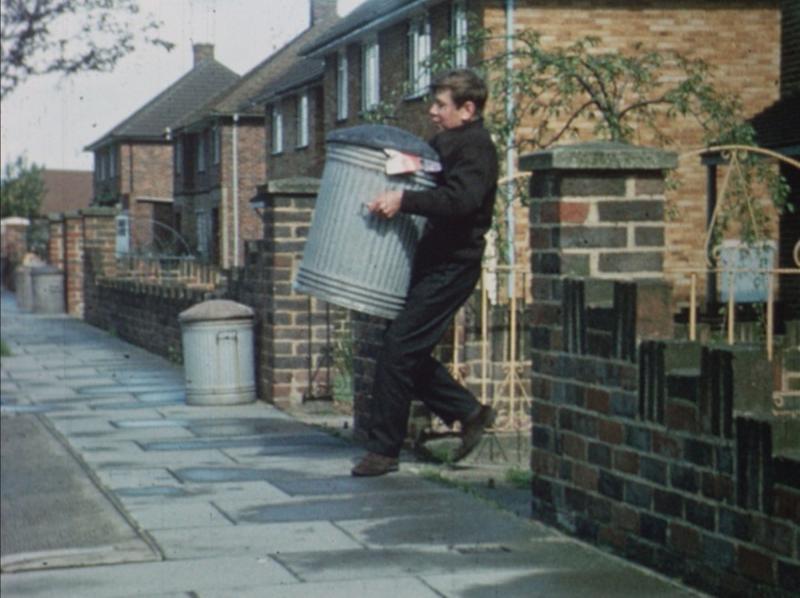 The dignities (and indignities) of a dustman's life: 40 years of heavy-lifting in 'The Secret History of Rubbish'
Is scatophilia on the loose at the BBC? After The Secret Life of Rubbish, billed as "a view of the history of modern Britain - from the back end where the rubbish comes out", creatively programmed with a repeat of The Toilet: An Unspoken History on the same night, you might be forgiven for thinking so. Both reach, so to speak, the parts that most other television documentaries don't.
I'll leave the toilet, or rather its energetic presenter Ifor ap Glyn (pictured by a privy, below right), to speak for himself. Ap Glyn covers familiar and not-so-familiar historical ground, from Thomas Crapper to the architectural glories of Victorian public conveniences, from ancient Rome to a comedy night celebrating the lavatorial. Who would have thought there was so much international mileage here? From the delicate add-ons of Japanese sanitation (heated seats and direct-from-the-pan washing facilities), through to challenges being met in Bangladesh where communities are being taught to stop shitting by the roadside through innovations that promise great improvements on the sanitary, if not the especially aesthetic front. There's even an international conference on the subject, which ap Glyn caught in China. But the toilet seems to be telling an essentially one-directional narrative, where progress continues – the way down being, essentially, on the way up. Once it's down the dunny, as long as we don't have to wade around in the stuff, it's out of sight, out of mind.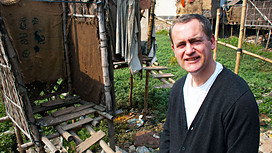 Rubbish is somehow, well, more multivalent, and director Chris Durlacher's two-parter The Secret Life of Rubbish restricts itself to our own not-so-sceptred isle from World War Two through to the end of the Eighties. It's a period that catches the contrasts of a society moving from thrift to consumption, and until more recently not much concerned whether, as long as it's not in our own back yard, the rubbish goes up in smoke, or into someone else's back yard (in the case of Packington Hall, one of the country's largest landfill locations, a very aristo one). But its lingo has words like "waste" and "salvage" that have almost biblical associations, so there's more at stake than meets the eye.
Secret Life… manages a number of omissions: not a mention of that pioneer on the subject, Charles Dickens (though his golden dustman assumed a new meaning when the Thatcherite Eighties brought privatisation). It's (thankfully?) light on Marxist history, though we get Scottish philosopher John Scanlan, whose On Garbage has been credited as "the first book to examine the detritus of Western culture in full range", as one of the relatively few talking heads. The real hero here is archive, from news clips and period interviews through to fascinating public information material, posters and cartoons included (the mere existence of archives presupposing a non-throwaway approach). The lack of a credited narrator heightens the sense that we're watching public service stuff.
We don't even seem to get a credited narrator, which heightens the sense that we're watching public service stuff
Wartime privation and post-war rationing meant that a use had to be found for everything – the philosophy of "make do and mend". The notion of "mobilise your scrap" found bones becoming glycerine used for bombs raining down on the Nazi enemy. What you just had to throw away went into the "pig bins" – "how you'll all save your bacon" (pictured below right). Birmingham was ahead of the national game, with a philosophy of waste that ended up with almost zero throw-away, and dustmen picking potential recycle material off the conveyor belt for overtime – the rest was burnt in Enronic "destructors".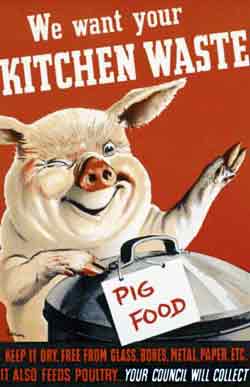 Then, predictably from across the pond, came a lifestyle of the new, and the appeals of consumption (including, at its most blatant, planned obsolescence). The metal dustbin was followed by the plastic bag, and eventually the wheely bin – the increasing ease of each brought increased volumes of waste. Birmingham became proud of the Bullring, where shopping for the new meant more dumps for the old, the "wastelands of abundance". It took the dustmen's strike of early 1979, when Leicester Square in London was filled almost to overflowing, to remind us of the consequences – though earlier scares, like the (then completely legal) dumping of drums of cyanide outside Nuneaton in 1972, played their part.
There are a few happier stories, such as the first bottle bank, set up in Barnsley in 1977, proving that money could be made through recycling. "Cash from trash" had its own laws. Perhaps the saddest speaker here was longtime waste scientist John Barton, still going strong at Leeds University's Solid Waste Management Group, who established a pioneering recycling factory outside Doncaster. It lost the war on waste to landfill, because it ran at a loss of around three per cent on turnover, despite virtually nothing being thrown away.
Whether there's a moral imperative to waste management is a question that's probably come to the fore only after Durlacher's cut-off point, though the tone of a BBC presenter in a clip from 1960 sounds distinctly censorious when he empties a bin with all of two days' worth of throw-away. It seems to ask - should we be doing better?
In short, is it in human nature to discard wantonly, or do we derive pleasure from ordered re-use? We get some vintage human faces to illustrate the old days: from 90-year-old dustman Ernie Sharp (the first of many who remind us, if we needed to be, of the dignity of the job; one of them even enjoys a spot of rubbish collecting on his overseas hols), to the lovely Eileen Mead, who's snipping away in "make do and mend" mode (pictured above left) today as if the country's survival still depended on it. At one point, she was challenged to "find a use" for even the smallest piece of discard cloth - if only we'd seen what she came up with. If she's one of the saints of rubbish, you could find their fictional opposite numbers, the Cavalier sinners of throw-away, in the likes of the period's Mr Creosote, John Self or Viz magazine. So it's little surprise that no one steps up here to admit to just loving creating a bit of mess. Perhaps, as with Ifor ap Glyn's beloved toilets, we all do it - just we never talk about it.
Is it in human nature to discard wantonly, or do we derive pleasure from ordered re-use?
Explore topics
Share this article