Sir Cliff Richard: 60 Years in Public and in Private, ITV review - bachelor boy bounces back
Sir Cliff Richard: 60 Years in Public and in Private, ITV review - bachelor boy bounces back
How the pop veteran weathered career-threatening accusations
Tuesday, 11 December 2018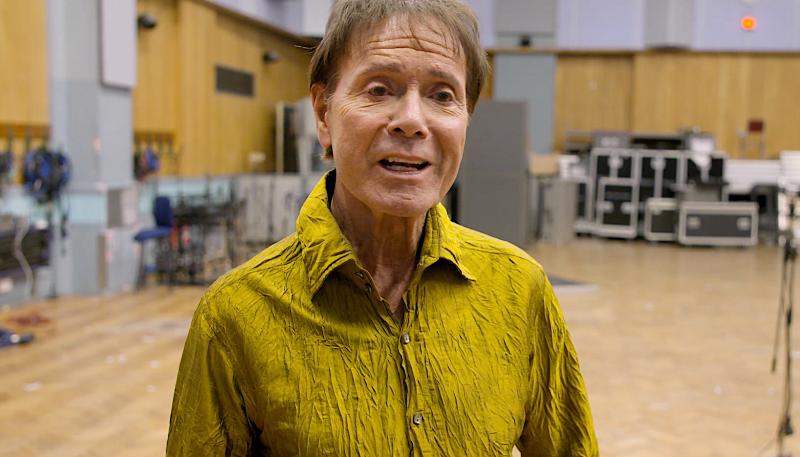 Sir Cliff at Abbey Road, making the 'Rise Up' album
It was when he was on holiday at his agreeable estate in the Algarve in August 2014 that Cliff Richard got a phone call telling him his Berkshire home was being raided by the South Yorkshire Police.
It was the beginning of a four-year ordeal in which accusations of "historical sexual offences" threatened to crush the veteran entertainer, formerly believed to be indestructible. "I thought I was going to die," he confessed in this
documentary
. "Supposing I had a heart attack?"
Sir Cliff was never charged and, after launching legal actions, received apologies and hefty chunks of compensation from the police and the BBC. The latter had covered the search of his house with live helicopter footage, having arm-twisted the cops to let them know when the raid would take place. It's difficult to take BBC news coverage seriously at the best of times, but this was madness, no doubt inspired by the Corporation's paranoid post-Jimmy Savile frenzy.
Anyway, part of the upshot was that ITV got the gig to make this film, which followed Cliff while he was awaiting the outcome of his case against the BBC and working at Abbey Road studios on his recent album Rise Up. On the whole they did a decent job, though nobody is ever going to get the complete and utter inside story. Not while he's alive, anyway. Cliff is adamant that despite having been public property since he was in his teens, he still isn't obliged to reveal every detail of his private life, but he was emphatic that the charges against him were false: "I do not have any hint of that kind of activity in my background. None at all… It shook me rigid. I can't explain how bad it felt."
Cliff, now 78, likes the idea of remaining an "enigma", and the film reminded us that he has never been afraid to make decisions that others in his position might run a mile from. For instance in 1966, Cliff, who had publicly declared his commitment to Christianity, accepted an invitation from the American preacher Billy Graham to appear onstage with him at his "Crusade" at Earl's Court. You wouldn't have caught The Beatles or the Stones or Tom Jones doing this, but Cliff went right ahead. "Personally I thought it was suicide," commented Bruce Welch, guitarist with The Shadows and producer of Cliff's fabled 1976 comeback album I'm Nearly Famous. Yet Cliff survived, and even supporting Mary Whitehouse and the Festival of Light or his catalogue of dire religious songs couldn't torpedo his career. And he was grateful that the Lord was at hand when he went through his recent ordeal by innuendo. "I believe He knows what you're feeling," he said. "He's going through what you're going through."
The sexuality of bachelor boy Cliff has been another long-running mystery, but the artiste has stoutly resisted all invitations to usher the media into his bedroom. He makes no secret of the fact that he shares his home with close companion and former Catholic priest John McElynn, but that's all he'll say. Janet Street-Porter made what struck me as a perceptive comment: "Maybe Cliff was never interested in sex… maybe carnal sin wasn't the number one thing on his mind all the time."
Though Cliff must be a hard-headed professional to have survived 60 years in showbusiness, there's also an air of old-world naivety about him. He lived through the birth of rock'n'roll, Flower Power, acid rock, the sexual revolution and all the rest of it, yet none of it seems to have left a mark on him. While everybody else was reading Thomas Pynchon or Erica Jong, you could imagine Cliff curling up with a nice Agatha Christie.
But whatever he's got, it's earned him a fanbase of fanatical loyalty. Cliff's people have stuck with him for decades, and they'd go to the ends of the earth for him… certainly as far as Portugal, where we saw him entertaining 1,400 fans at a private concert in his own vineyard (pictured above), then having his photo taken with each of them individually. "Power to all our friends" indeed.
He was grateful that the Lord was at hand when he went through his recent ordeal by innuendo
rating
Explore topics
Share this article