Sleeping with Extremists: The Far Right, Channel 4 review - insightful but flawed documentary |

reviews, news & interviews
Sleeping with Extremists: The Far Right, Channel 4 review - insightful but flawed documentary
Sleeping with Extremists: The Far Right, Channel 4 review - insightful but flawed documentary
Alice Levine follows far right activist Jack Sen with mixed results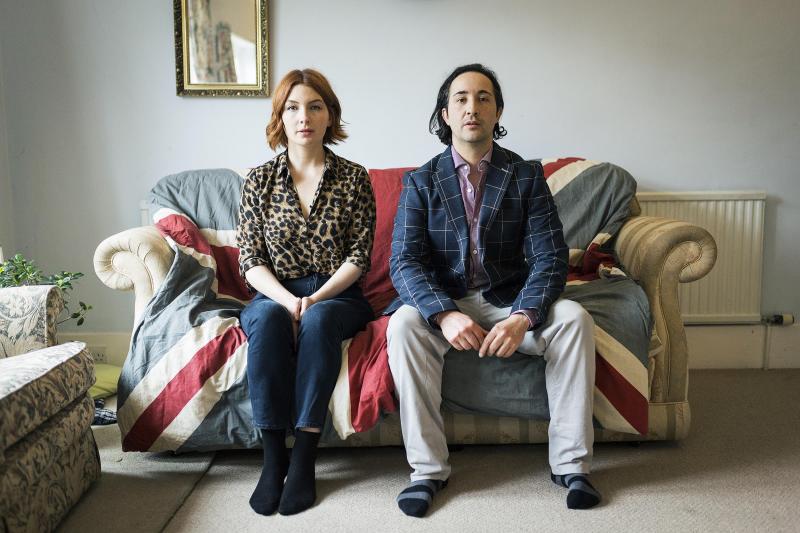 Strange bedfellows: Alice Levine and Jack Sen
It's always interesting to see how presenters make their presence known in documentaries. Louis Theroux hovers on the sidelines like an ethereal presence, Stacey Dooley connects immediately on an emotional level, and one-time host Keith Allen handled proceedings like a fight before a Millwall game.
Alice Levine wasn't the most obvious choice to tackle the rise of the
far right
; she's best known for her work on Radio 1 and comedy podcast
My Dad Wrote a Porno
. In her first foray into
TV
journalism, there was some promising headway but her inexperience ultimately shone through.
Levine is apparently worried about the rise of the far right (then again, who isn't?). To gain a better understanding about how the far right operates, she spent a week with renowned political activist and agitator Jack Sen. Sen certainly had the credentials: kicked out of UKIP, kicked out of the BNP, and now runs several Facebook pages dedicated to spreading anti-Islam, anti-gay, anti-pretty-much-everything propaganda. Levine left her cosy London life (the fact she lives in London came up a lot) to live to live with Sen and his family in Southport, hence the title; she was literally sleeping in his office.
Sen proved to be an intriguing subject, and not the stereotype of a British nationalist (at least until he spoke). Born in Britain with Indian heritage, he grew up in America with aspirations of performing in musicals. It was at this point it clicked - he looks a bit like Lin-Manuel Miranda…an evil twin perhaps? He certainly doesn't share Miranda's belief in multi-culturalism. Within the first few hours of Levine's visit, he's explaining how he wants fewer black people in Britain, and that Western culture has been all but destroyed already.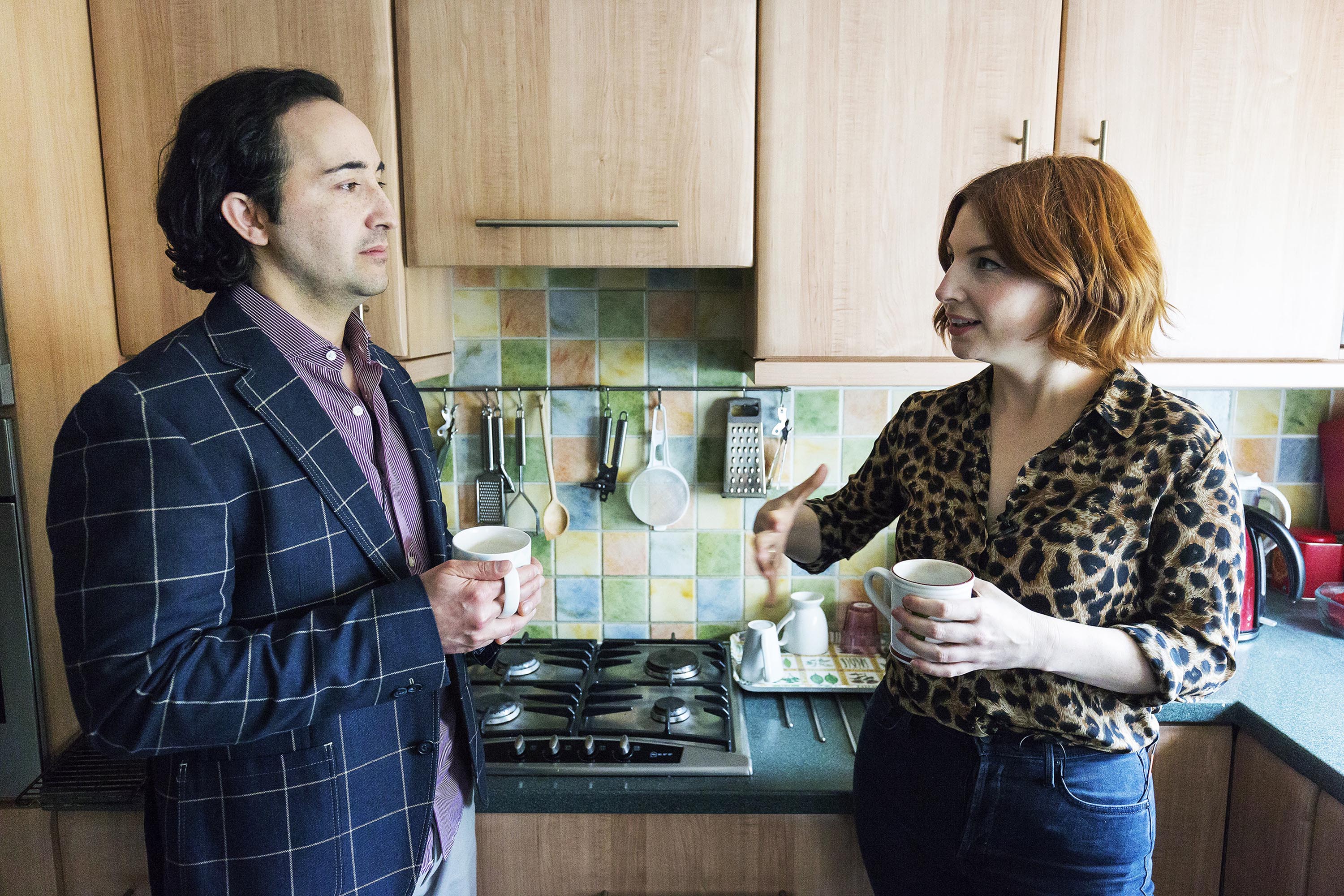 A cabin fever built across the seven days. Sen, his wife Natasha, and their daughter sat around singing Frank Sinatra songs, while his mother chatted on the phone in French with her mystery lover. Every morning began with an intense workout ritual in a Putin t-shirt. On Skype, former KKK Grand Wizard David Duke would ring for a chat. Whatever Levine thought she was signing up for, it couldn't have been this.
Faced with some pretty heavy tirades on immigration, gay rights and liberalism, Levine did well to keep her poker face. She's one of the most naturally funny presenters on television, at her best when improvising throwaway jokes, and to a point it endeared her to the Sen family. Living with them for a week meant that any debating had to be lightweight, otherwise it risked the rest of filming. This almost boiled over when it was revealed that Sen changed his birth name when running for election, and threatened to quit if Levine kept asking about it. Here the premise proved a limited format: great to capture the day-to-day, but leaving little opportunity to challenge Sen's beliefs.
It also showed how much control it gave to Sen. After a week of Levine remaining mostly silent, Sen must've smelt an ambush on the cards and struck first. In their final meeting, he skyped Nick Griffin to double team Levine on her use of the phrase "white male pack mentality". It was a surreal tirade, clearly designed to frustrate. She struggled to regain control of the situation, and before she knew it, the shoot was finished. Seven days of listening to Sen's beliefs, and she'd missed her opportunity to argue back.
It's a shame, because that confrontation was needed. The episode did offer some real insights into how far right activists grab the online narrative, spread their (mis)information and co-ordinate attacks. Levine also made real headway with Sen and the masculine, nationalist persona he's created. Inside somewhere is still that boy that's afraid to get beat up. It was just missing that satisfying finale. Perhaps Levine will learn from this for next time. The recent title change from Sleeping with the Far Right to Sleeping with Extremists implies there's more on the way. She's a natural presence on camera, she just needs to be prepared for interview hijacking - you don't get that on Radio 1.