The Two Killings of Sam Cooke, Netflix review - civil rights and singing in an unjust world |

reviews, news & interviews
The Two Killings of Sam Cooke, Netflix review - civil rights and singing in an unjust world
The Two Killings of Sam Cooke, Netflix review - civil rights and singing in an unjust world
An investigation into the life and untimely death of a civil rights hero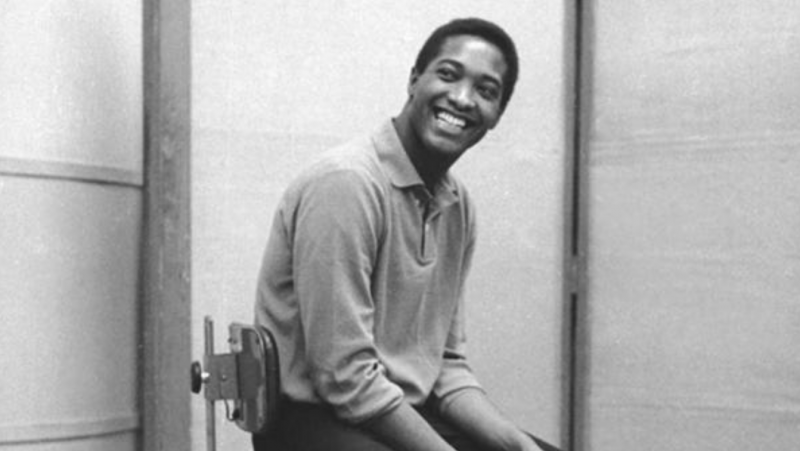 Sam Cooke
The Two Killings of Sam Cooke is a programme of multiples, a film which plays with doubles, divergences, and different narrative strands.
It begins almost as if it will become a true crime investigation into a life cut short, moves into a more traditional
music
documentary, then ends on a defiant, powerful cry that his story (and his death) should still be so relevant. The two killings, set up by the title, are of his physical being, and of his legacy.
Opening with various talking heads listening to a live recording of "Somebody Have Mercy", contrasting this raw presentation with the smooth, clean "I Love You for Sentimental Reasons", The Two Killings of Sam Cooke immediately sets up the dichotomy between the polished and the more honest versions of the singer. Sam Cooke's various selves are shown throughout the film: musician, businessman, seducer, and civil rights activist – each touched on lightly, apart from the last, which builds as the story progresses. Cooke is portrayed as a pioneering figure, fighting against a studio system that ripped off its black musicians and paid them either a pittance, or in cocaine. This mirrored his wider political activism and his collaboration with his friend, Muhammad Ali, who symbolically cast off the shackles of his former name to join the Nation of Islam.
Cooke began in the church, singing with the Soul Stirrers, his move to perform the "Devil's Music" a further splitting of his persona in two. He then moved through the studio system, trying to achieve his dream of setting up a record label and booking system that benefited black musicians. However, this was doomed to failure, in part due to the machinations of Allan Klein, the bogeyman of music in this era, who was to come up against both the Beatles and the Stones. At this point, in comes the mob, and the beginning of the end for Sam Cooke. We will never know if the story of Cooke's killing in the Hacienda Motel was linked to the mob, but this is what The Two Killings of Sam Cooke strongly intimates – either that, or as a result of his falling-out with Klein.
The suggestion, too, is that there was a total failure to investigate the case properly at the time, that Cooke was just another black man at the mercy of an uncaring world that was still trapped in the collective memory of slavery and of Jim Crow justice. The message is that black lives just didn't matter then, or if they did matter, it was because they were problematic to the white ruling classes. Cooke's death came at a pivotal time – a year later, Malcolm X was assassinated, followed by Martin Luther King a further three years after that. Things were to change, but this came at the expense of those who died for a new world. In an ending that echoes that of BlacKkKlansman, we are all too aware that black lives are still under threat, and that, to those who cannot progress morally, when black people are no longer palatable, they are a problem. As one of the talking heads, Renée Graham of the Boston Globe, powerfully reminds us of "A Change Is Gonna Come", "it is the shame of this nation that that song should still be so relevant".
Cooke is portrayed as a pioneering figure, fighting against a studio system that ripped off its black musicians
rating
Explore topics
Share this article