Undeniable, ITV |

reviews, news & interviews
Undeniable, ITV
Undeniable, ITV
The ghost of murder past returns to stalk the present in two-part psychological thriller
Murderer most foul, or mistaken identity? Peter Firth as Andrew Rawlins with Claire Goose as Jane Phillips
Television shorthand for something terrible about to happen includes the car journey where the happy mum is singing at the top of her voice with an even happier kid safely strapped in at the back. No, not that they're about to do "Wheels on the Bus", I mean something even worse, like mummy getting her head caved in with a rock while daughter plays yards away by the water's edge.
In fact episode one of Undeniable, ITV's two-part psychological thriller from screenwriter Chris Lang, felt strangely familiar from the start but maybe that was the point. Twenty-three years ago Jane was a girl who watched a man drop the rock and calmly walk past her, having just murdered her mother.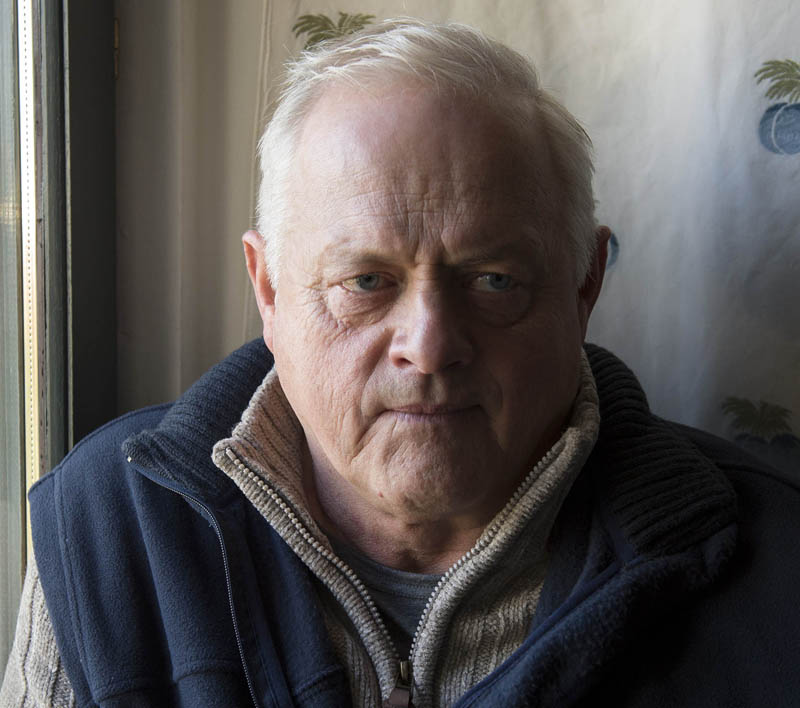 For some viewers there will inevitably be echoes of the tragic case involving Lin Russell who, in 1996, was bludgeoned to death by Michael Stone. One daughter died with her, while the other one survived. But in this story Lang brings us up to date and Jane (Claire Goose), now with a child of her own, is certain she's seen the killer in a random encounter. But can she convince anyone else?
Jane is expecting her second child, but a routine hospital check spun out of control when she passed a man on the stairs who we soon learned was consultant oncologist Andrew Rawlins (Peter Firth). Her father Pete (Robert Pugh, pictured above) was quick to point out that Jane does this from time to time – ever since she had "the breakdown" – while husband Rob stroked her a lot and said he believed her. Jane was 100 percent sure and then she was 99 percent confident before settling at a mere 50 – but even with doubt in her mind she would have to report it to the police.
Numbers aside, the favourite men in her life did not ask Jane (and incredibly neither did the police) what it was about Rawlins that she thought she had recognised. The eyes? Maybe a smile or the shape of his nose?
And the strangeness didn't stop there. Undeniable made sure we realised it was set in Derbyshire but not a single local accent could be heard (maybe because it was actually filmed in Ireland). Then the detective who had investigated Jane's mother's death was based in Birmingham, as we were shown several times, but DI Alison Hall's police station seemed to have a blanket ban on anyone with a West Midlands accent (Pippa Haywood as DI Hall, pictured below).
The star role called for industrial-sized helpings of emotion and Goose carried it off well, suggesting there was plenty of pain still buried. She was tearful and understandably anxious for much of the hour, while Felix Scott as her husband had a habit of standing three inches from her face every time he spoke.
That was fine some of the time but you can overdo atmosphere and the moodiness didn't always work. In an effort to ensure they kept everything real, it was like some of the cast forgot to do any acting, most conspicuously in a pub scene send-off for DI Hall that was strangely flat and didn't ring true. Anyone who's had a night out with a bunch of coppers will know that they're the loudest.
Despite its faults, the story was compelling and, in episode one at least, resisted the temptation to do the Big Twist. As the accused, Firth pulled us in as a respected professional and admired family man, leaving us to wonder: did he actually do it? Or was he an innocent man, shockingly caught up in an extraordinary case of mistaken identity? And Pippa Haywood brought her customary depth and quality to the role of the DI who wants this unfinished business wrapped up before she retires.
ITV has created momentum over the past couple of years with a string of very watchable thrillers. Undeniable may not be its best but, as the main character would agree, some things are worth a second look.