Wodehouse in Exile, BBC Four |

reviews, news & interviews
Wodehouse in Exile, BBC Four
Wodehouse in Exile, BBC Four
The story of PG Wodehouse's wartime record dramatised as a caper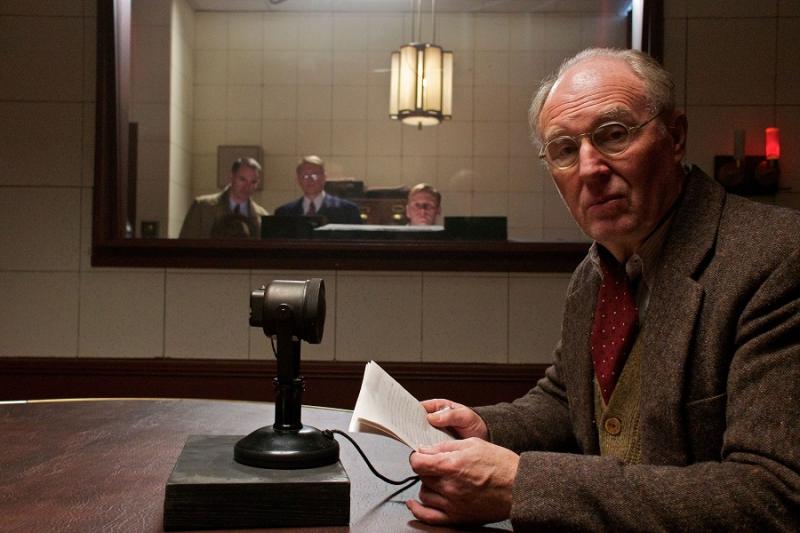 A clever man pretending to be stupid: Tim Pigott-Smith as PG Wodehouse
One of the weapons deployed by Blighty in World War Two was humour. Stoical, deflating, relentlessly making light of the darkness, British wit refused to take the Third Reich as seriously as it took itself. The biggest cannon in our arsenal of laughter was PG Wodehouse, or it would have been if the creator of Jeeves and Wooster and, most pertinently, the pompous black shirt Roderick Spode hadn't accidentally found himself on the other side, and apparently batting for them too.
In 1940 Wodehouse and his wife Ethel were living as tax exiles in Normandy, and failed to make their excuses before disaster struck at Dunkirk. Stranded, Wodehouse was taken to an internment camp for enemy aliens in Upper Silesia, where he wrote a journal with which to amuse his fellow internees. "If this is Upper Silesia," he mused, "what must Lower Silesia be like?" These entertainments came to the attention of Berlin, where he was summoned to make a series of broadcasts to America describing his experiences as a captive of the Reich. The Nazis hoped Wodehouse's essentially benign tone would help dissuade the US from entering the war. He was cleared of treachery, but never returned to England.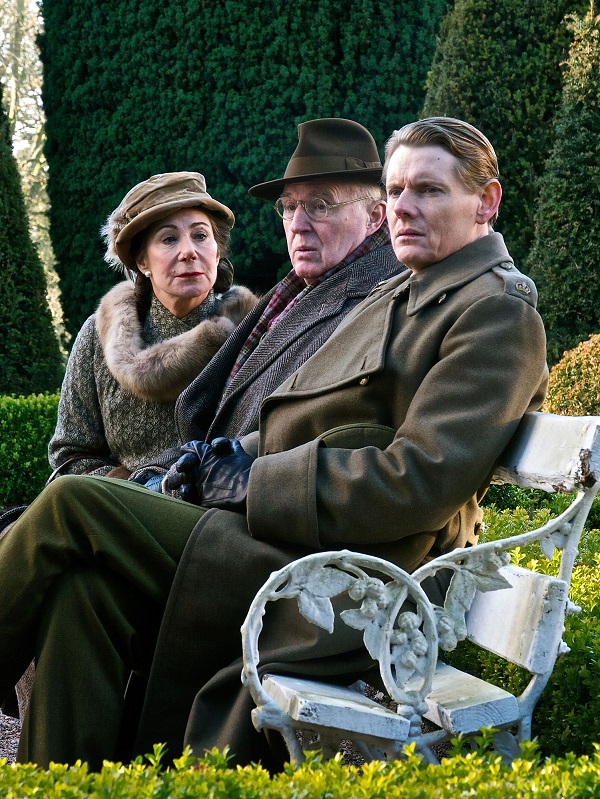 Wodehouse in Exile told the story from the Wehrmacht's first rap on the door ("Shall we let them in or shall we pretend to be out?") through to the moment five years later the Wodehouses took ship for New York. On the face of it it's a sorry tale offering up little to laugh at. And yet Nigel Williams delightfully moulded his script to the form of a nimble Wodehousian narrative. In this telling the Germans were either humourless dolts ("Vot iz zis 'Right ho'?") or frightfully cunning, the chaps in the internment camp retreated into the comforts of boarding school ritual, while Ethel remained as indomitable as any of Wodehouse's maiden aunts. "You've a very clever man who is pretending to be stupid," she roared at her husband, "for some reason I have never understood."
On the debit side, it was difficult to put your faith entirely in Williams's version of events. He even seemed to think so himself, slipping in the odd allusion to atrocity so as not to be mistaken for someone making light of treason ("Some other camp down the road I hear ghastly things about," someone murmured.) Delightful performances found the nuances of frothy but movingly freighted dialogue. Tim Pigott-Smith played Plum as an overgrown eight-year-old, his naive eagerness to please flashing from gentle, startled eyes, Zoë Wanamaker scowled and hissed as his protectress Ethel, while Paul Ritter as a shady British collaborator and Julian Rhind-Tutt (pictured above with Pigott-Smith and Wanamaker) as Malcolm Muggeridge in the uniform of British intelligence were nicely balanced as the angel and devil on Wodehouse's shoulder. "Oh England," muttered Muggeridge wistfully as the boat left for America with the Wodehouses on it, "what do you do to those who love you?"
What it has lately done is make dramas about them. Only that won't be happening any more. BBC Four recently announced a new season of programmes with no sign of any new drama. This may therefore be the last of the channel's bio-narratives telling the lives of Britain's 20th-century entertainers. If so, it was a lovely one to go out on. "You can't let them see what life does to you," concluded a chastened Wodehouse. You can. Just not on BBC Four from now on.
Williams slipped in the odd allusion to atrocity so as not to be mistaken for someone making light of treason
rating
Explore topics
Share this article