Opinion: Oligarchs and oiligarchs have made art a luxury |

reviews, news & interviews
Opinion: Oligarchs and oiligarchs have made art a luxury
Opinion: Oligarchs and oiligarchs have made art a luxury
In 2011 artworks became playthings for the rich
Wednesday, 28 December 2011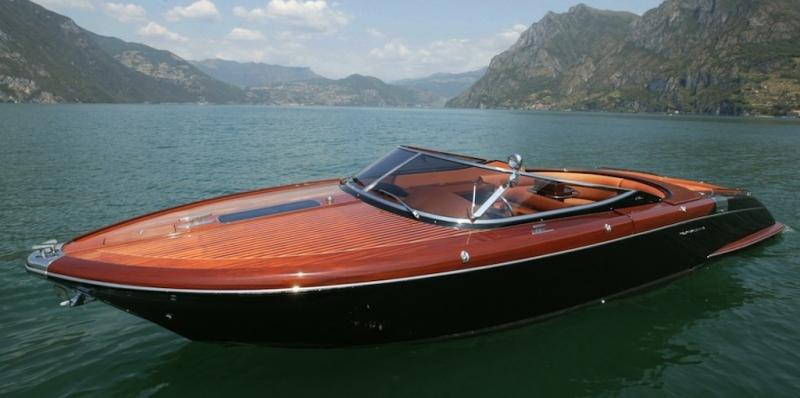 Christian Jankowski's 'The Finest Art on Water' is a Riva CRN speedboat that could become a work of art
For me, 2011 will go down as the year in which the fact that artworks have become luxury goods – playthings for the rich – could no longer be ignored. In response Damien Hirst, one of the first artists to turn himself into a brand, is sprinkling the globe with spot paintings (pictured below left).
In January, 300 of the 1,400 produced so far will be shown across the world in all 11 Gagosian galleries, from New York to California, London, Rome, Paris, Athens and Hong Kong.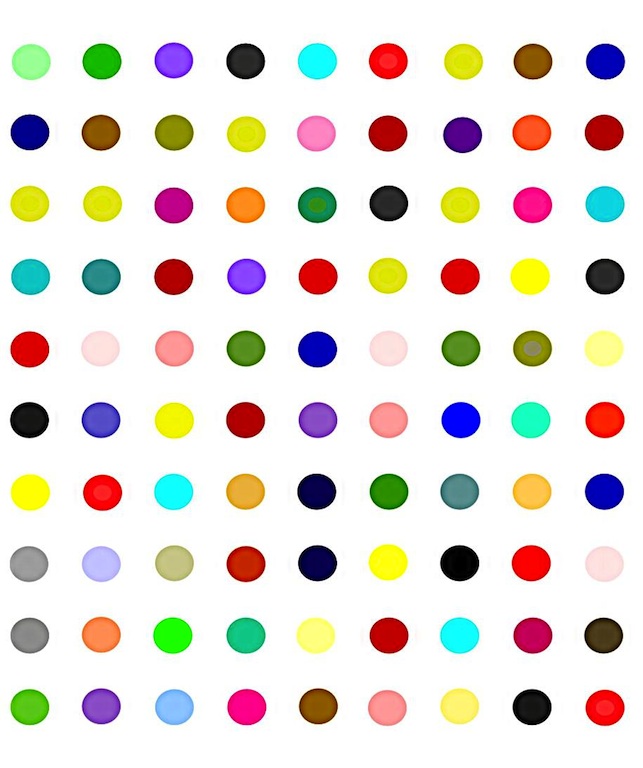 It's the art equivalent of saturation bombing, a tactic employed to stifle any lingering hint of resistance. Shock and awe, another way of attaining world domination, was tried by Hirst with For the Love of God (2007), a facsimile of a human skull studded with £14 million worth of diamonds. The title should have been For the Love of Gold, since the asking price for this glittering bauble, which embodies the power of the market to rob an artwork of all meaning apart from its monetary value, was £50 million.
I once asked Hirst what it's like to have the Midas touch; isn't it a curse knowing that anything you sign will sell for millions? His reply was memorable: "It's OK, as long as you don't begin to think you are making shit for cunts." I reckon by now he's up to his neck in ordure; as the appetite for investing in art grows apace, the art world is being taken over by oligarchs and oiligarchs (Charles Saatchi's term) – playboy collectors whose interest in art revolves around the kudos it brings and the dividends it promises. Two weeks ago at the Miami Art Fair, Deloitte released their first report on "the emerging art and finance industry": 49 percent of the collectors interviewed said their main motive for buying art was to get a good return on their investments.
SWAG – plunder – is a word you see written on the bags of cartoon burglars. Now, though, it's an acronym for a new asset class – Silver, Wine, Art and Gold. SWAG is what High Net Worth Individuals (the stinking rich) choose as an alternative to equities because, every year since 2000, art has out-performed equities in the investment stakes. And the global market in post-war and contemporary art has shot up from $254 million in 2000 to $2.1 billion in 2011. You don't even have to collect art to profit from it. You can invest in an art fund and leave it to the specialists to buy and sell on your behalf; the number of art funds has multiplied to 44 with a market value of $960 million.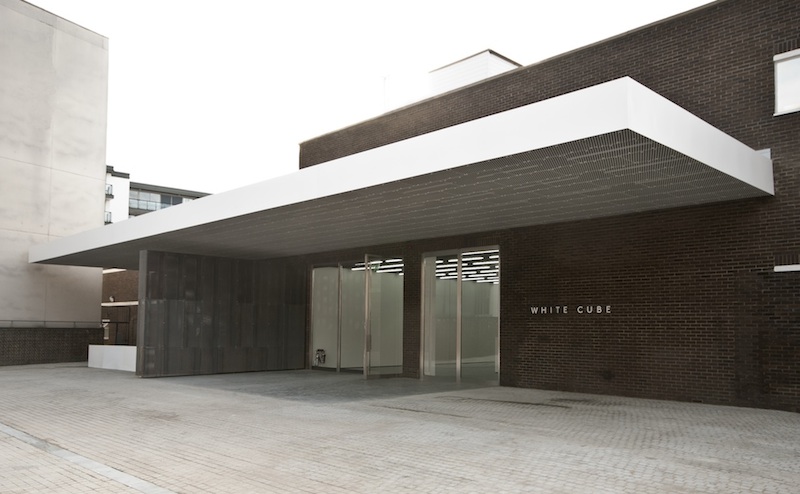 For those still visiting exhibitions, White Cube has opened a third gallery south of the river in Bermondsey Street, a location convenient for bankers and hedge fund traders, with a courtyard big enough to accomodate a fleet of limos (pictured above). With its white walls and concrete floors polished to resemble marble, the emporium is minimalist yet glitzy, its industrial edge overlaid with a veneer of corporate elegance. These surroundings (pictured below with Anselm Kiefer's, Il mistero delle cattedrali) reduce work by major artists like Agnes Martin and Robert Ryman, renowned for the subtlety and complexity of their paintings, to little more than decor. For collectors living in anodyne architectural mediocrities like One Hyde Park in Knightsbridge, this helps them visualise what the art will look on their walls.
Art fairs are mushrooming the world over; if you time it right, you can spend the whole year hopping from one to another – buying stuff and showing it off. According to Deloitte, it's common for collectors to redecorate their yachts to match their latest acquisitions. Serious money is changing hands, and if you are an artist with the right profile, the pressure is on you to keep laying the golden eggs. If, on the other hand, you don't have the right connections or credentials, you can languish in outer darkness. Creativity is dead; long live productivity.
How can an artist combat the pernicious influence of this mindless flamboyance? Last October Christian Jankowski, the Sacha Baron Cohen of the art world, found a way to harness the vanity of collectors. At the Frieze Art Fair he offered a yacht and motor boat for sale. The Aquariva Cento (main picture) is a limited-edition speedboat costing 500,000 euros and for an extra 125,000 euros, the German artist would certify it as a work of art. While the 68-metre super-yacht can be ordered from CRN for 65 million euros, an additional 10 million transforms it into a work of art; if you bought both the yacht and motorboat as works of art, the artist would name them Christian and Jankowski.
Christian Jankowski is a court jester who holds up a mirror to the assembled throng and invites us to review our value systems
In 1917, Marcel Duchamp famously signed a urinal R.Mutt, titled it Fountain, and submitted it for an exhibition, sparking a row about the criteria used for judging art. Other "readymades" soon followed; banal, mass-produced objects were elevated to the status of art by the addition of a title and his signature. Jankowski has turned the concept of the readymade on its head by choosing a luxury item that, according to the sales literature, is already a work of art (the title The Finest Art on Water is cribbed from the brochures) and inviting the collector to collaborate in its designation as an art object. On a practical level this solves the problem of depreciation; boats rapidly lose value and become dated, while artworks often gain in worth as time passes. But whereas boats take you from A to B, art has no intrinsic use or value, its worth being a matter of opinion manifested through the market. So the collector is being invited not just to take a risk, but to make a leap of faith. It's a question of judgement and belief.
Jankowski might seem like a charlatan, if faith and how it informs behaviour were not a preoccupation in his work. His film Casting Jesus (shown at the Lisson Gallery in September) follows 13 actors as they audition for the role of Christ (pictured above). Judging their efforts are three luminaries from the Vatican who ask them to break bread, give a blessing, deliver an extract from the Bible, carry the cross, endure crucifixon and, finally, die. The jury's deliberations are an important aspect of the work; this is a film about perception and belief rather than acting. And the judges decide to affirm tradition by choosing the actor who most resembles Christ as portrayed in a Renaissance painting.
Deciding how Jesus would have looked and behaved, choosing whether to transform a boat into a work of art: Jankowski explores the parameters we use to confer meaning on intangible things such as the value of an artwork or the appearance of God's son. He is not a cynic but a poet or, rather, a court jester who holds up a mirror to the assembled throng and invites us to review our value systems. Creativity is dead; long live Jankowski's unique combination of wisdom, realism and grace.
I once asked Damien Hirst what it's like to have the Midas touch. His reply was memorable
Explore topics
Share this article