Pionnières: Artistes dans le Paris des années folles, Musée du Luxembourg, Paris review - thrilling and slightly flawed
Pionnières: Artistes dans le Paris des années folles, Musée du Luxembourg, Paris review - thrilling and slightly flawed
Revealing survey of women artists in 1920s Paris
Marionnettes by Marie Vassilieff
The hidden history of women artists continues to generate some ground-breaking exhibitions that contribute to a radical re-assessment of art and cultural history. This is a welcome trend, though not entirely without risk, as a new show in Paris demonstrates, and as other exhibitions have managed less convincingly.
Pionnières – Artistes dans le Paris des Années folles is an intelligently contextualised and broad-ranging survey of women's art in the Roaring Twenties, at the Musée du Luxembourg. The show, which focuses on Paris, provides a revealing, if at times erratic, overview of the way in which women, from Marie Vassilieff to Tamara de Lempicka, and from Chana Orloff to Claude Cahun played a part in opening up a culture that had hitherto been dominated by men.
Avoiding the tendency for shows with a feminist message being overly didactic, the art is contextualised in a way that is entertaining as well as informative. There is fascinating footage of women retouching prosthetic facial masks to hide the shock of war injury, female factory operatives tram drivers and mechanics, and, among other archive treasures, a hilarious film starring Josephine Baker and a number of sporting events.
There is something thrilling in the effervescence and innovation that characterises the art on display. It is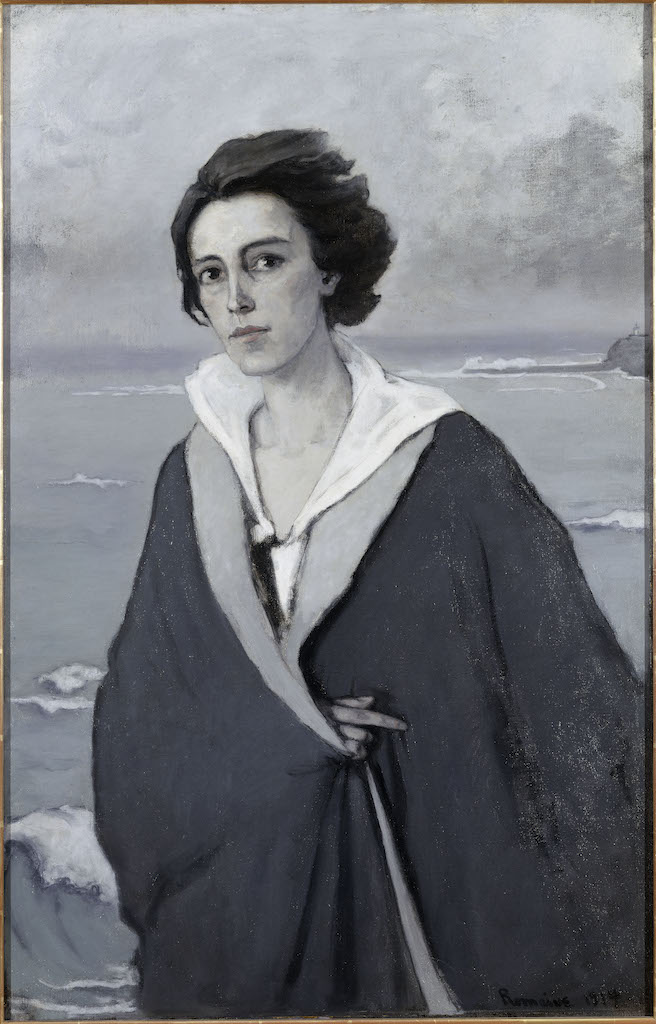 indeed this exuberance and sense of treading on new ground that holds the show together. The curators, Corinne Morineau and Lucia Pesapane, have skilfully assembled some very varied work, grouped according to themes that illuminate their argument without being academic. They describe a movement that grew out of the multiple social and political dislocations that followed the First World War, when women took over the work of men at the front. The carnage had shaken up many of the certainties of European culture, and art reached towards a new kind of hedonism, fuelled by women who were discovering a new self-confidence, reflected in clothes, dance styles, as much as sexual freedom.
Many of these "pioneering" artists broke loose from the conventions of the art world – including the male-dominated paths of the avant-garde. They were often forced by circumstance to earn a living from relying on a diversity of skills, from portraiture to work for the theatre and ballet, and from illustration to haute couture. They celebrate plenty of imaginative innovation that makes a virtue out of necessity as well as work that defies categorisation. The characterful puppets made by Sophie Taeuber-Arp (1889-1943) – the stars of her recent Tate Modern show – and Marie Vassilieff (1884-1957) stand out as lively 3D work possessed of other-worldly and humorous presence. These constructions for the stage are as much the work of fine artists as the massive sculptures of Chana Orloff (1888-1968), which combine the formal lines of art deco with the numinous quality of tribal art.
Explorations of gender and sexuality hold a central place in the exhibition, as if the blurring or erasure of well-defined identities was in some way connected to the liminal ferment that produces insight, fresh vision and experiment. Familiar from Tom Hopper's film The Danish Girl (2015) – starring Eddie Redmayne, the work of Gerde Wegener (1886-1940), featuring her husband – one of the first men to undertake gender re-assignment in the 1920s take an important place in the show. They are more interesting as documents than as outstanding works of art. The same can be said as the over-represented work of Tamara de Lempicka (1898-1980), whose passion for the French singer Suzy Polidor, inspired her to heights of sapphic near-kitsch, technically accomplished in a virtuosic way, but without much soul or personality. Lempicka deserves a place in the context of an exhibition that grants women artists their rightful place, but as with other exhibitions that set out to rescue women artists from oblivion, the is always a danger: some second-rate artists are sometimes given an excessive amount of importance and gallery space. There is for instance only one painting by Romaine Brooks Au bord de la mer (pictured above) whose work deserves at least as much space as Lempicka's.
The show is a little uneven in artistic terms: nevertheless, there is plenty of overlooked or less well-known work: the startling paintings of women by Emilie Charmy (1878-1974) (pictured left) are as rough and potent as figurative work from our own time, and reflect, as much of the other work in the show, a woman's subjective take on feminine pleasure instead of the voyeuristic detachment of a male gaze. There is an unsentimental intimacy and authenticity in the paintings of the Polish-born painter Mela Muter (1876-1967). The little-known artist Juliette Roche (1884-1980), the subject of a revealing retrospective touring France during the coming year, draws on magical realism and an outsider sensibility: her work here, American Picnic is part-riff on Matisse's The Dance, and part a multi-coloured large-scale work that is totally her own.
Exhibitions that rescue women from invisibility, or their status as muses, subjects and significant others – as the Tate Modern's massive show on Anni Albers – often make excessive reference to the men in their lives – in Albers's case, her husband, Gropius and other towering male egos of the Bauhaus. Pionnières moves beyond this, with a show that inhabits a world of women that is emerging from obscurity on its own steam. This is eye-opening as well as truly liberating, and for that alone, it is worth making the journey to Paris, to re-discover the Roaring Twenties from a radically new perspective.
Explorations of gender and sexuality hold a central place in the exhibition
rating
Explore topics
Share this article