Visual Arts Lockdown Special 2: read, search, listen, create |

reviews, news & interviews
Visual Arts Lockdown Special 2: read, search, listen, create
Visual Arts Lockdown Special 2: read, search, listen, create
Our pick of visual arts during lockdown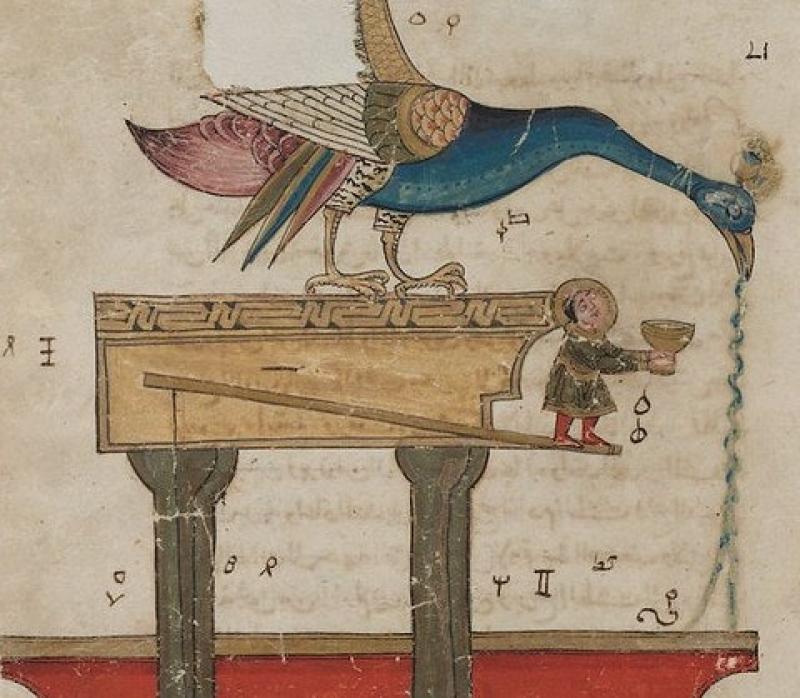 Peacock-shaped Hand Washing Device, an illustration from The Book of Knowledge of Ingenious Mechanical Devices (Automata) of Inb al-Razza al-Jazari (1315)
Arguably one of the most poignant effects of the lockdown has been to simultaneously draw attention to the connections between the arts and the distinct ways they have evolved into their own forms.
Sculpture
,
painting
, textiles,
performance art
, sonic installations – are now all in the same place, namely the internet. In a way, it's exciting to have so much accessible. In another it's deeply dreary; when viewed via a screen things are literally flat.
However, though we expect words to be 2D, they conjure in different dimensions. Visual Verse is a digital publication dedicated to ekphrasis, the art of evoking or translating a visual work through words. A picture is published each month and writers are invited to respond with 50-500 words written in the course of an hour. It's open to all and there's some splendid writing. For another meeting of words and images, this time in the opposite direction, read Yasmine Seale on her defacements of an old edition of The Thousand and One Nights, a text that she is translating. The resulting collages of Shahrazad's "wild gamble" to stem death with words are both a retort and homage to the translators who have come before her ("I stand at an odd angle to my predecessors," she writes) and in particular, her own copy's translator, Edward Lane.

It's worth remembering is that the UK possesses an enormous amount of publicly viewable art, and when travel is impossible, it's rewarding to roam beyond town, city and country boundaries to peek into less-familiar institutions. (So it is with apologies that this particular round up is – for the most part – UK and London-based.)
But with that in mind, if you can't explore spatially, explore archivally. While they cannot make up for the physical, tangible presence or artworks (nor for the pleasure of experiencing them in conversation with each other in particular spaces), digital archives have come into their own. It's a treat to spend time with a single object from the British Museum digital collection, zooming in on tiny details which would be impossible to see in the museum itself. The decoration of Mesopotamian signature seals, the intricate workmanship of Jewish wedding rings from Venice and Germany, the drama of Indian miniatures – all these become visible, open to scrutiny at each viewer's own pace. The Digital Bodleian is also a source of immense diversion. Hunt down amusing (or scurrilous) marginalia, pore over Egyptian medical manuscripts or marvel at the illustrations of Burmese royal pastimes. Art UK's digital collection of artworks held by public institutions can eat away the hours and it's possible to get lost for hours in the meticulously stitched-together digital 360º panoramas of Isfahan. For atypical browsing, the Public Domain Review collections and the Library of Congress image library provide sometimes eye-opening revelations. However you rate the digital experience compared to the physical, at the least, they offer opportunities to gather material for the now-ubiquitous quizzes.
Though the National Gallery's much-anticipated Artemisia Gentileschi exhibition is currently on hold, Anna Banti's fictionalised biography, Artemisia, is engrossing and evocative reading. Two other books worthy of present attention are Derek Jarman's Modern Nature and Chroma which, by focussing on small details, provide escapist reassurance at the persistent wonder of the natural world and the richness of human ingenuity. A successful campaign to save his Dungeness cottage rounded off at the beginning of April but the planned exhibition at the Garden Museum has been postponed. Responding to the closure of museums, galleries and exhibitions, Apollo has put together a Museums of the Mind newsletter, an eclectic and good-humoured round up of art writing from over the years. In podcasts, a stand out is Bow Down, presented by editor at large of frieze, Jennifer Higgie, in conversation with artists, writers and curators. Each 20 minute episode focuses on a female artist who deserves attention and is dense with insights. Thrillingly, a second series is on the way. Alternatively, to tune out and regain some perspective, tune into Longplayer, a thousand year-long composition that began on the last day of the last millennium and broadcasts from Trinity Buoy Wharf on the way to Woolwich.
If you're in search of the more practical side of art during lockdown, Instagram can be useful. Livestream life drawing sessions are cropping up all over and given the absence of geographical constraints, you can take your pick of approach, cost (and sometimes where the money goes), medium and model. Of course it's not the same, but neither are the challenges – embrace the novelty. You might also consider looking for guides on particular techniques. A great series of videos by @CrotchetCookey show step by step how to naturally dye wool and will get you experimenting with pigments from peels, spices and herbs – there's also marbling, ink handling, concrete pouring or Lino printing, techniques to explore. Elsewhere on the internet, the Whitechapel Gallery is posting videos from its Artists' Film International season while the South London Gallery's Bad Drawing Club and the Tate's How To guides are good starting points for kids and adults to begin getting away from screens.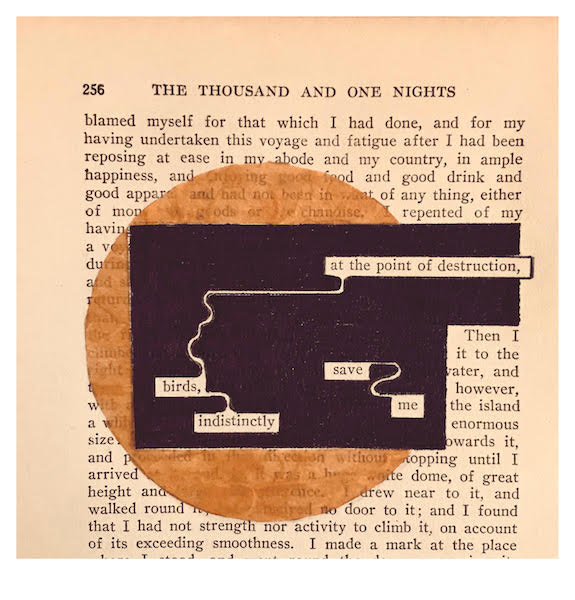 Finally, spare a thought for the artists, students, curators, tutors and institutional staff who have been hit by the crisis. At their rawest, the arts can touch us with wonder and take us out of ourselves. They transport and nourish and are necessary to a fully flourishing life. Many of those who work in the arts take on multiple jobs to make ends meet while holding fast to the importance of their work. Seeking sanctuary in art or continuing to work when security and comfort are so provisionally accessible is possible for some, not all. Attention is rightly focussed on the tremendous efforts of those on the medical and practical frontline; but once lives are saved, they must also be worth living.
If you can't explore spatially, explore archivally
Share this article