Derek Owusu: Losing the Plot review - the finest perfume
Derek Owusu: Losing the Plot review - the finest perfume
Smells and scent bind this poetic study of identity and diaspora
Thursday, 10 November 2022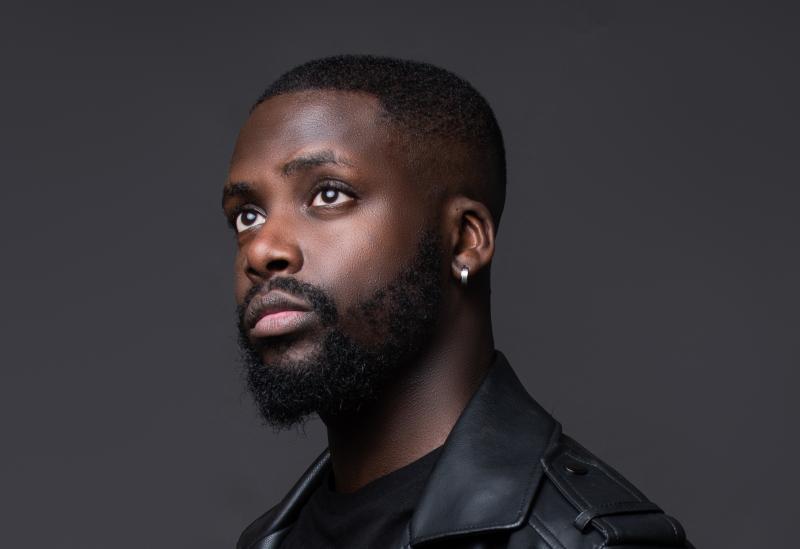 Owusu: intricately layering form and language
Derek Owusu's debut That Reminds Me won the Desmond Elliot Prize in 2020. When asked what it was that she loved most about Owusu's semi-autobiographical 117-page book, Preti Taneja, chair of the judges (and winner of the prize herself in 2018) answered, without hesitation, "the form" and Owusu's "compression of poetic language".
Owusu's latest work,
Losing the Plot
, imagines what life was like for his 18-year-old mother when she arrived in London from
Ghana
in 1989. His fictional narrator's mother swaps the "dusty trails of Jamasi" for the grey pavement of Tottenham, "a village of disguised loan shops", to escape the military regime of Jerry John Rawlings. She becomes a single mother navigating an unyielding,
racist
environment that threatens to crush her dreams of a "new life" and identity. The title is a house of mirrors for the pun aficionado: "losing the plot" refers at once to the loss of ground plan of that place called
home
, to the "jagged notes" of depression, and to the author's experimentation with storytelling.
That Reminds Me was described as a novel despite its fragmented structure and its prose slip-sliding into poetry. Losing the Plot is similarly slender and hybrid in form. It is divided into three parts: Landing, Disembarking, Customs and Immigration. The book's presentation, with its narrow margins of text – which give space to each memory (varying from just a few lines to a couple of pages in length) – and its language (which often begs to be read aloud), suggest that it might reside on poetry shelves. Yet it will confound those wishing to attach a definitive genre. The text is annotated with sidenotes, as if the narrator is leaving WhatsApp voice notes for the reader, and his tone is personal: fam. These interjections are poignant and not without humour. They breathe directness on the steamed-up windows of poetry, sometimes with understatement: "Being an immigrant is stress".
The contrast in tone between the poetry and the colloquial sidenotes demonstrates Owusu's complex exploration of linguistic identity. In many respects, Losing the Plot is the child of his essay "Mother tongue: the lost inheritance of diaspora", published in 2017, in which he echoes James Baldwin's words that "Language is the most vivid and crucial key to identity", mourning his mother's decision not to teach him Twi, her first language (and the spoken language of around 8 million people in Ghana). He believes she "probably perceived" that he was without identity as a newborn and must not recognise himself as Ghanaian; emphasising this in Losing the Plot, Owusu includes a telling sidenote: the narrator's mother "has no problem telling me I'm not Ghanaian. She became a citizen before I was even born".
The text is scattered with Twi and references to his narrator yearning to speak the language, and his mother's frustration at this. In juxtaposition, he imagines her learning English right from her arrival in the UK with obronis (foreigners) "twisting and polishing her tongue"; how "her beat-up words will have to do"; and how:
She tries to translate idioms and sayings
– words placed by how they're spoken as
Opposed to their expression
This theme of Mother Tongue is silhouetted in a vignette of attachment when the mother is out with her daughter:
She stops the buggy and faces her baby,
pushing out her tongue
playfully, acting, hoping, clicking,
She struggles to cross her eyes,
but hears a forgiving giggle as the reply.
The narrator responds with corresponding forgiveness (at not being taught Twi) to the cadence of his mother's English:
He prefers son to any other calling, loves
the drop of tone through those three letters
sounding stretched but comfortable in their
balance, a name he's proud of …
For those of us fortunate to be secure in our home, Owusu leaves us in no doubt of the 24/7 harsh reality of stress endured by immigrant communities. The mother is continually playing catch-up with her new identity. In one of the most moving images, she's pictured in the bathroom after a shower, her head wrapped in a "towel for tresses", watching the condensation on the mirror, the drops likened to her tears as:
She brushes her teeth out of time with
her reflection (…)
She lives in a perpetual struggle to pay the rent, as well as to find somewhere permanent she can call home, "constantly handing over key being the motive of her life". Yet: "My mum's never really complained … Always going somewhere, holding herself back… This woman would never rest". She works endless shifts as a cleaner:
Her bleached palm circles clockwise, swift,
trying to wipe clean who or what came
before …
It's impossible not to draw inference from her bleached hands, an image repeated several times throughout the text. Or from a similar emphasis on the word "stretch" ("she's thin from stretching herself"; "she looks up into a bulb that slowly bloats / the eye so that skin can stretch"; "she holds and stretches her skin") and other repetitions (of "settle"; "survey"; "impression"; "scalding" and "scour") that suggest the relentlessness of fitting in in an often racist society. She is unable to live freely: Owusu frames her in a "tall enclosed building" and "compressed" in a lift. She develops a fear of looking up, for "unbearable is the weight of the sky". The all-consuming pressure of just being has become "unbearable".


The toll on her mental health is vividly depicted. She has become "the prey of the world waiting to be taken"; her "smiling cheeks" round as "cherries" are replaced by a "fading body" and "frail identity". As a teenager, the narrator learnt to recognise the signs of his mother's depression :
He saw it all, could tell she failed to feel
from months before, no shock, no reaction
as he watched plantain oil pop onto her
skin (…)
Devotees of the psychologist Jean Piaget would no doubt fall upon the narrator's hyper vigilance as an example of "assimilation": witnessing his mother's behaviours from infancy will foreshadow his beliefs and perceptions as an adult. And as an adult, after a night out of heavy drinking, he falls flat onto the street and "pushes himself to his feet … and questions the distance between here / and home. Whose home?"
The narrator's mother may not have kept Ghanian culture alive with Twi but the Broadwater Farm's Ghana radio station plays often in the background. She cooks her children Ghanaian dishes and her cooking permeates the text as it clings to their walls; you want to scratch the text to smell her pepper soup, Fufu and ties. Owusu puts olfactory imagery to powerful use. Less appetising is the stench of bigotry. When the narrator is a child, he's invited to a party. They arrive at the birthday boy's flat and knock at the door. Someone checks who it is, and when his mother replies the voices behind the door are "shushed, giggles suppressed". Undaunted, our narrator peers through the letter box and calls his friend. His gaze is met by a woman's, who "figures her lips" and spits at him. He wipes his face, "still able to smell the odour / around his nose as it continued to fall to his / lips". That the boy smells the woman's glob of saliva intensifies the vileness of the image.
We are told that his mother's fingers smell of "stewed bleach" before we learn that her hands have been bleached from cleaning. And the reader is brought to the mother's bedside with the scent of "Plum, peach and orange blossom" in the air while she:
lies in bed unable to move anything but
her hanging wrist, fragrant and exposed,
though moments ago she rose ready for
work, shimmying through the Red Door
Owusu enables us to feel her depression more acutely by allowing us to smell her perfume, Elizabeth Arden's Red Door (and note his pun on its middle note: "rose"). The Arden blurb promises that their "signature scent will unlock your world … instantly get you noticed …create an impression of style": perfect, you would imagine for someone creating their new identity.
In the epilogue, the narrator is replaced by Owusu as he interviews his mother in the spring of 2019 "to ask a few questions about life" when she arrived in the UK. She is hilariously unforthcoming, and it proves a "fact-less" interview, punctuated by much laughter (and gentle frustration on Owusu's part). The only tangible fact to be gleaned is their evident love for one another. Meanwhile, in later life, and in a cruel twist of irony, the narrator's mother is left atrophied with just a "few drops" of memory while "a Union Jack / sways outside the home she'll die in". During one visit, he gives her a bottle of Red Door, presumably in the hope of unlocking a trove of memories:
She lifts the top and sprays, both move
their heads around the room to catch the
unravelling aroma.
Never has Elizabeth Arden received such sublime product placement: they owe Owusu a fortune.
Owusu's intricate layering of form and language (in all its meanings), and the blur of the author and his mother's life with that of their fictional counterparts, reflects the complexity of identity and memory in the most unique of ways. He cuts exquisite shape from the most harrowing of fabrics: diaspora, history and self are stitched seamlessly yet worn so lightly. Losing the Plot will forever linger in your mind for Owusu is also the finest perfumer. Remember: "Man can't be arrogant and self-aware at the same time; feel sorry for people like that."
The mother's cooking permeates the text as it clings to their walls
rating
Share this article