Joanna Walsh: Girl Online - A User Manual review - how 'beatifoul' it is to be online |

reviews, news & interviews
Joanna Walsh: Girl Online - A User Manual review - how 'beatifoul' it is to be online
Joanna Walsh: Girl Online - A User Manual review - how 'beatifoul' it is to be online
Into the glitchy, liminal space of the woman-cum-girl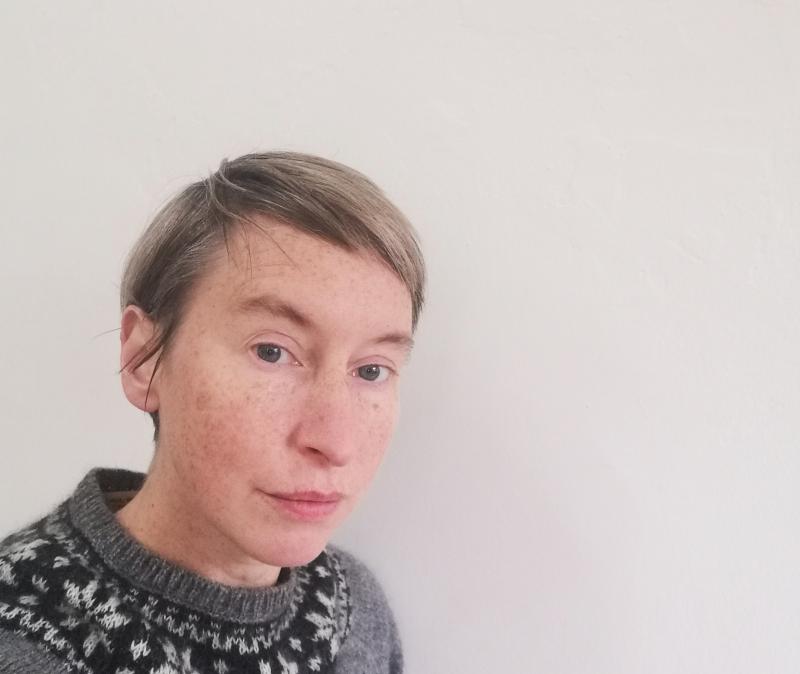 'Girl Online' sits generously, generatively, generically in the questioning, querying, 'wondering' modes of the writing it examines
Scrolling to the top of my Twitter DMs, most of which are from close friends or acquaintances, I notice the message request section flash "1". It's a signal I usually ignore, having learnt from past mistakes that what ends up in this screened-off section isn't, as Twitter's privacy settings rightly intuit, worth my attention.
This time, however, I press on the notification, see the message and laugh. "Hi you are so beatifoul" the request reads alongside a small profile pic of a pale, sour-faced-looking male. Laughter turns to cackling (the LMAO-kind) much to the annoyance of those around me, as the creepy appears as typographically absurd. But the levels of irony this DM serves, even as I go to delete it, make for a beautiful introduction to Joanna Walsh's new book.
Girl Online: A User Manual speaks exactly to this kind of split women experience when online. Switching off(line), turning on(line), logging onto apps like Twitter or Instagram, women become girls, girls become objects and objects, well, remain the abracadabra virtual-to-real-to-virtual phenomena we wish them to be. Screening our professional, domestic and emotional labour, women go from being all "context" to all "concept" as girls online. It is this split-screen mode – an ontological split, an instance of "spliterity", as Walsh coins – that Walsh's book theoretically expounds, metaphorically maximises and linguistically inhabits; a mode which, as the author demonstrably "demonstrates", once clicked on and enlarged, is both a release and a trap, a gift and a curse, a "beatifoul" Alician dream-cum-nightmare. Reading one man's desperate bid for virtual attention confirms my Alician status: my girl objectivity and object-oriented state.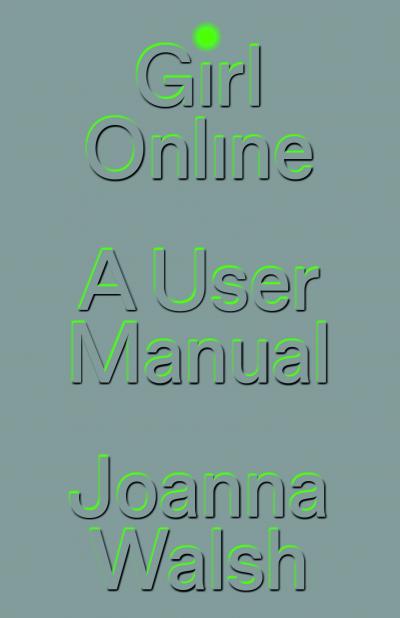 And for those unconvinced by the subject-object, woman-girl, user-used premise of the book, a quick search on Google and Twitter will persuade you otherwise. #girl (sans hot, summer, magic or any other adjectivally employed noun) brings up more pics of women, semi-clad, on the "right" side of 30 – or 20, for that matter – objectifying themselves in their pursuit of what Walsh deems objects (likes, retweets, endorsements, DMs – any cultural, crypto or literal currency). Other innumerable sites cite that Pete Davidson's latest tattoo in honour of his boo, Kim Kardashian, reads, "My Girl is a Lawyer" (never mind that Kardashian is a self-made, 41-year-old entrepreneur with a family of four and $1.8 billion net worth – don't @ me, I'm no Kim stan!). And, whilst completing this review, a US Supreme Court draft was leaked online revealing that Roe vs Wade has provisionally been voted against, potentially resulting in American women losing the rights to their own bodies: an infantilism of the most horrific kind, surely? Good morning, "beatifoul"; what's judicially fair is foul indeed.
Of course, in Walsh's analysis, girl mode goes deeper than #girl. It is the denial of work (the work that goes into being online, as well as all the often laborious unpaid labour off it); it is the expectation to package one's life like another item to be bought or sold on Etsy; it is the cute, ironic, eye-rolling speak we adopt (only 280 characters, please: heart, smiley face, hashtag winning); the genres we are expected to generate (vlogging, blogging, influencing, as Walsh observes); it is the Alician shrinking of one life and self into the Alician expansion of another through followers, mentions, and ceaseless acts of conspicuous consumption. Consumed with being online, Walsh writes, we are consumable, as the feedback loop eats into its own buffering rotation.
Despite claiming that Girl Online is a manifesto, an (anti) user manual and more, Walsh offers no answers to this reductive online existence – or does she? Girl Online sits generously, generatively, generically in the questioning, querying, "wondering" modes of the writing it examines – she passes and parses the modalities of diaries, blog posts, memoir, essay, theory (rather than praxis), tweet-like excerpts and poetical thought experiments – but in doing so the text fights back, reprogramming the programme, playing catch with the subject-object ball it throws its #girlyswot readers; reinstalling the contextual into the conceptual woman-girl.
Take for example a piece of "anonymous content" Walsh finds online and subverts in her book. Said content advises women, in erroneous type again, on how to economise – or rather exercise – while completing house work. Item 6 on the list of advice is: "Use the shopping bags filled with heavy groceries as weight. Make curls bicep with them as you bring it in the house". Offline, the girl, now labouring as a woman, retains her online girly apparition by styling domesticity into a kind of toning regime (#lifegoals). In a satirical glitch of rebellion, Walsh responds to this by listening to podcasts, watching YouTube videos, and reading theory (such as Dreyfuss lecturing on Heidegger, Ebert explain Derrida, Reé on Wittgenstein and McGee interviewing John Searle) all while painting her house, ironing, sewing a skirt and making stew.
She relays this to us in diary form under the hashtag #theoryplushouseworktheory (which she repeats via Twitter). Bringing high and low, woman and girl, mind and body, theory and practice together, Walsh has the last laugh and allows us to LOL with her. She breaches the limitations of the interface, all the while ironically feeding into it (though it's spliterity re-pieced). By parodying the social expectation and reality around women prioritising unpaid domestic labour over their own creative needs or professional commitments, Walsh highlights the slippage between the on- and offline girl, and how, inherent within that is the ability to take and remake the concept of this contextless phenomenon.
What at once charms and challenges the reader-user of Walsh's work, however, is its language. Citing philosophical and critical thinkers like Heidegger, Derrida, Austin, Kristeva, Lacan, Irigaray, Freud and Plato, and enjoining them (insert link) to Candace Bushnell's Sex and the City, Catherine Sanderson's Petitie Anglaise and various other early 00s (auto)fictional bloggers, Walsh redoubles the paradigms of what's possible for the girl online. She turns her nose up at the divide between sophisticated theory and vulgar (girlish) practice; between the conceptual and the very personal context permitted to all girls: the mode of the confessional. Existing in this glitchy, liminal space of woman-cum-girl, of off-on-line mode, Barthean jouissance (to use another #boi heavyweight) happens; Walsh's prose becomes a glorious text(ure) of its own; a self-reflexive, tautological, wandering wondering; an affective effect of an object that I, we, consume and are consumed by. Like Derrida would have been, I am here for Walsh's philosophical word games, her Platonic Cary Bradshawian musings, her brilliant playing and processing of our attempted screen(ed) existence. Like a run prompt from early programming Walsh describes and reinscribes, I, rather cheekily, though hopefully not creepily, am here to say "Hi beatifoul" to Walsh's (sui)generically brilliant new book.