John Gray: Seven Types of Atheism review - to believe, or not to believe |

reviews, news & interviews
John Gray: Seven Types of Atheism review - to believe, or not to believe
John Gray: Seven Types of Atheism review - to believe, or not to believe
The eminent philosopher opts for the latter choice, leaving no belief system unassailed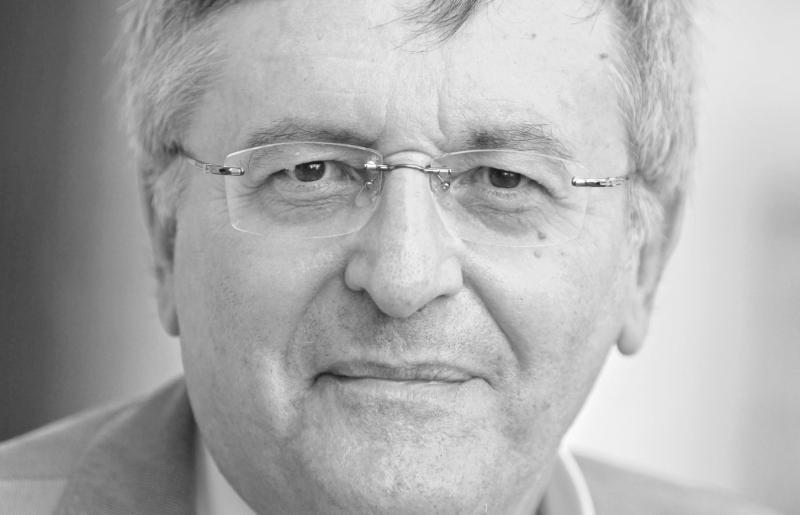 John Gray: 'Redemption is not in his vocabulary'
To suggest an absence is to imply a presence. Philosophers, novelists, dictators, politicians – as well as almost every "ism" you can think of – take the stage in this absorbing, precisely and elegantly written study of various kinds of atheism. All assumptions are up for grabs, everything brought out into the light and questioned.
It is a dizzying read, reminding us, among many other things, how the Enlightenment invented racism and provided justifications for colonial empires; that the deaths of ordinary people in the French Revolution were estimated in the hundreds of thousands; and how Lenin initiated just as cruel (if not as numerically devastating) a terror as Stalin, whose Gulag was profoundly conceptually different from the Holocaust.
(Gray points out that the number of deaths - from famine, the camps, executions - in Stalin's Russia dwarfed the Holocaust, but "however hard it was to survive in them, Soviet camps were not designed to kill inmates within days or hours of their arrival. The Nazi Holocaust remains an incomparable crime." The Nazis practised "systematic extermination" and, he writes, "believed it showed them to be more authentic revolutionaries than the Bolsheviks," rejecting Jewish and Christian values.)
These seven short essays manage in small compass, rather amazingly, to sweep through several millennia. Organised by topic and occasionally chronology, he vividly describes many a major belief system. He rather approves of classical polytheism, with its pantheon of malicious, aggressive, noisily quarrelling and charming deities on Olympus, non-judgmental in terms of human life except where in myth it interfered with divine desires. Asian beliefs and attitudes including Hinduism and Buddhism are referenced, but most significant for his thesis are the monotheistic systems which suppose a divinity in one way or another proscriptive towards human behaviour. The historical references across the centuries to various religions, particularly Judaism and Christianity, are paralleled by all the varied ways in which the existence of any divine being, any all-seeing, omniscient other, whether god or God, was questioned.
It is a dispassionate and chilling critique of all your beliefs in humankind, and in any hope in progressive and permanent improvements to society and individual happiness brought about by agreeing on, and acting with, some philosophically defensible moral sense rather than cyclical sweeps of – however defined – good and evil.
Gray takes a bow to the literary critic's William Empson's Seven Types of Ambiguity, published in 1930, that espoused the possibilities of different points of view which do not necessarily completely contradict each other. He borrows Empson's framework to embark on a vertiginous tour of different philosophical bases for atheism, seen here as varying kinds of belief – and therefore itself a kind of religion – that are as little based on scientific evidence as any other faith. He is subtly savage, even if perhaps a little personally sad, it seems, about the belief of liberal societies that humankind improves in terms of generosity, kindness, well-being.
Putting your faith in mankind does not work to expunge cruelty and horror, and he can find evidence neither for the independent existence of evil - evil is what men do - nor for any scientific justification for doing what so many would call good
"Liberal societies are not templates for a universal political order but instances of a particular form of life," he writes. "Yet liberals persist in imagining that only ignorance prevents their gospel from being accepted by all of humankind – a vision inherited from Christianity." Now, as in the past, "the world contains a variety of regimes – liberal and illiberal democracies, theocracies and secular republics, nation-states and empires, zones of anarchy and all manner of tyrannies. Nothing suggests that the future will be any different."
In the name of democracy and liberal values, Gray – he is hardly alone here, of course – persuasively points out the terrible destruction wrought by the West in its active interventions in Afghanistan, Iraq and Libya. Putting your faith in mankind does not work to expunge cruelty and horror, and he can find evidence neither for the independent existence of evil – evil is what men do – nor for any scientific justification for doing what so many would call good. Even so, perhaps in an unwitting act of faith, he does suggest that "a liberal way of life remains one of the more civilised ways in which human beings can live together." But this is also qualified by his remark that this way of life "is local, accidental and mortal, like the other ways of life human beings have fashioned for themselves and then destroyed."
Along the way we have succinct summaries, based on crystallising enormous forays into the original texts, of the philosophies and attitudes towards the divine (or not) of Plato, Aristotle, Kant, Milton, Voltaire, Hume, Jeremy Bentham, John Stuart Mill, Nietzsche, Karl Marx, Dostoevsky, the Marquis de Sade, Robespierre, Bertrand Russell, Spinoza, Santayana, to name but a few, as well as a host of far less familiar names. The only woman to occupy significant space is the terrifyingly disagreeable, but for some addictive, Ayn Rand, who perhaps fits rather uneasily in this company but finds herself there on the grounds that her influence persists.
Underlying all, and occasionally acknowledged, is the irresistible need for humanity – and the notion of humanity is itself a construct – to find some kind of pattern, even a meaning, in our lives in the here and now. These essays provide a hypnotically fascinating read, but for all the elegant ease of his prose, the tour Gray gives is irredeemably bleak. Redemption is not in his vocabulary, although his preference is obviously to live in a liberal democracy as the – so far – most comfortable and comforting environment that man may yet have invented, albeit one that may be cyclical in its survival.
He concludes, perhaps rather perversely considering both his rather dispassionate demolition of various faiths, and equally of attacks on faith: "There is no need for panic or despair. Belief and unbelief are poses the mind adopts in the face of an unimaginable reality. A godless world is as mysterious as one suffused with divinity, and the difference between the two may be less than you think." A ray of hope, a ray of light, a kind of faith, meaning in a meaningless world? This is a book that can turn a lot of assumptions topsy-turvy; it is a blistering tonic for the mind – if the very existence of a mind is itself not an article of faith.
Seven Types of Atheism by John Gray (Allen Lane, £17.99)