Laura Beatty: Looking for Theophrastus review - adventures in psychobiography |

reviews, news & interviews
Laura Beatty: Looking for Theophrastus review - adventures in psychobiography
Laura Beatty: Looking for Theophrastus review - adventures in psychobiography
A portrait of Lesbos and its 'lost' philosopher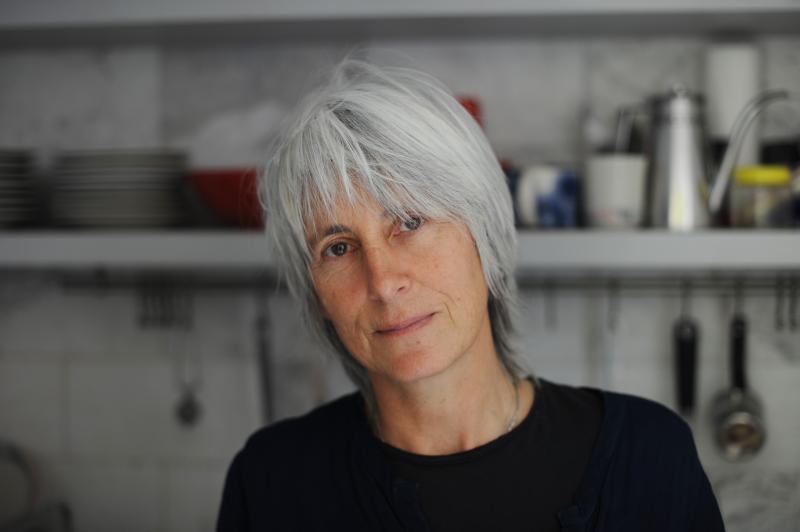 Beatty is herself unquestionably in thrall to Greece, or to an idea of Greece
Laura Beatty is a kind of Shirley Valentine figure in contemporary English literature. A decade and a half ago she published an astonishing debut novel entitled Pollard about female emancipation from the strictures of English life. In that story her escapist heroine falls in love with – and in – Salcey Forest, whose mysteries (and voices) Beatty captures with marvellous poetic skill.
She returned to this subject – Englishness and its feminine discontents – in her second novel
Darkling
(2014), which juxtaposes a fictional love affair with the real-life
history of a Puritan woman
during the English Civil War. While the juxtaposition wasn't entirely successful, it pointed to a new direction in Beatty's writing, drawn into sharper focus in her third novel: the quasi-autobiographical
Lost Property
follows a middle-aged Englishwoman falling in love with – and in –
Greece
.
Beatty's love affair continues in Looking for Theophrastus, which isn't actually classified as a novel: it is instead a kind of Sebaldian musing on the ancient Greek philosopher who was a pupil of Aristotle. Perhaps, however, it should have been. It begins pretty much where Lost Property left off, with Beatty leaning over the rail as a ferry glides into Mytilene harbour on the island of Lesbos, where Theophrastus was born around 372 BCE.
The mysteries and voices of Lesbos are harder for Beatty to capture than those of Salcey Forest. Yet she bravely has a go, juxtaposing the sights and sounds that might have greeted a 17-year-old Theophrastus coming down the gangplank, "as disoriented as I am", with the modern-day enigmas of her own arrival. She orders a latte in the harbourside café dating back to the Ottoman era and watches somewhat agog at the locals "doing whatever it is that people do in Greece, and which, whatever it is, looks better, or more mysterious, or more significant than anything I might have been doing, at this sort of time, ordinarily, in England."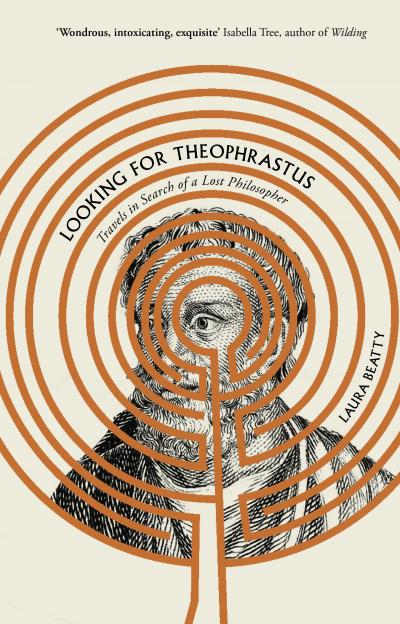 The book opens with the cult of Orpheus, which asserts that the poet's head was carried over the sea from Thrace, still spouting its verses, and buried on Lesbos. In her own free and "poetic" technique, Beatty is quite bardic in her approach to the life and times of this 'lost' philosopher, who may have been Aristotle's lover as well as his friend, and who was almost certainly the lover (as well as the guardian) of Aristotle's son Nicomachus. Love and learning go together, it seems, at least in Beatty's experience. "The Greeks had a pragmatic approach to the power of love," she writes. "You learnt faster and better if you were enthralled, whether mentally or physically – it didn't matter."
Beatty is herself unquestionably in thrall to Greece, or to an idea of Greece, but it's not always obvious that such an attitude is enlightening about the history and culture of Lesbos. There is, for example, a lot in her book about Orpheus but almost nothing about the island's "Orphic" inheritance: Arion and the dolphin, Pittacus, Alcaeus and, most importantly of all, Sappho, who only gets two mentions, each time in a list of names. No mention either of Longus's Daphnis and Chloe, arguably the first novel ever written, and set on Lesbos, which was always seething with political and social dramas. The Victorian critic John Addington Symonds saw its unstable aristocratic milieu as inseparable from the erotic charge of Sappho's poems. Lesbos, he wrote in 1872, was "the island of overmastering passions."
Beatty writes passionately about Theophrastus, whose most important surviving work is Enquiry into Plants: an attempt to classify all the different varieties of tree, shrub, herbaceous plant and cereals, which made it the most significant contribution to botany until Linnaeus in the 18th century. She even chats intermittently with Theophrastus throughout the text: "I'm aware you may be puzzled by the detail of this," she tells him at one point, "by why it matters so much to me." And he probably won't be the only one, because Looking for Theophrastus is an example of a curious genre that Beatty may have invented: psychobiography.
There is much to enjoy here, and plenty of evidence of research. Sometimes, however, Beatty's obsessive repetitions threaten to undermine her subject matter. The book is full of lyrical beauty but often the beauty is double-edged: a pattern of conversational syntax and purplish prose. Nothing wrong with purple prose, of course. Patrick Leigh Fermor made a career (and literature) out of it, and Beatty is a more interesting writer than that Sage of Kardamyli, and a more unusual one, too. Only very rarely do her pronouncements seem absurd: "History is necessarily backward-looking and this is another truth that the Orphus myth has at its heart: as soon as you look back, the past disappears." Nevertheless, Leigh Fermor was at home in Greece. It was his natural subject, in a way that Beatty's is Englishness – which is why some admirers of Pollard may wish that she would soon return to these shores.
Love and learning go together, at least in Beatty's experience
rating
Share this article