Michael Peppiatt: The Existential Englishman review - we'll always have Paris |

reviews, news & interviews
Michael Peppiatt: The Existential Englishman review - we'll always have Paris
Michael Peppiatt: The Existential Englishman review - we'll always have Paris
Life, love and art in the City of Lights
Michael Peppiatt: 'His greatest and most eloquent love affair is with the city itself'
In this memoir, subtitled "Paris Among the Artists", Michael Peppiatt presents his 1960s self as an absorbed, irritatingly immature and energetically heterosexual young man let loose in Paris to find himself (or not).
The young
art historian
, already a bemused platonic acolyte of Francis Bacon, whom he had met when interviewing the artist for a
student publication
, had been pushed by his Francophile father to cross the Channel. Paris was to define his life, loves and profession for at least a quarter of a century. He seemed relatively clear-sighted early on about the city's allure and its deficiencies: he could agree with the remark that the French are Italians in a bad mood, or that a god invented the wonders of France but ruined it by creating the French.
Over several decades, Peppiatt serially collected a clutch of women, for varying periods and, as far as one can gather, of varying shapes, temperaments, nationalities, ages and proclivities. In his early years these included Anne, from work, with whom he lived for several years; Danielle, whom he met during the events of 1968 and who, he learnt some years after they had parted, had killed herself; and charming young Setsuko, who shared no interests with him but was happy to leave her self-proclaimed boring job in Tokyo to spend an absorbing couple of weeks once or twice a year in his company.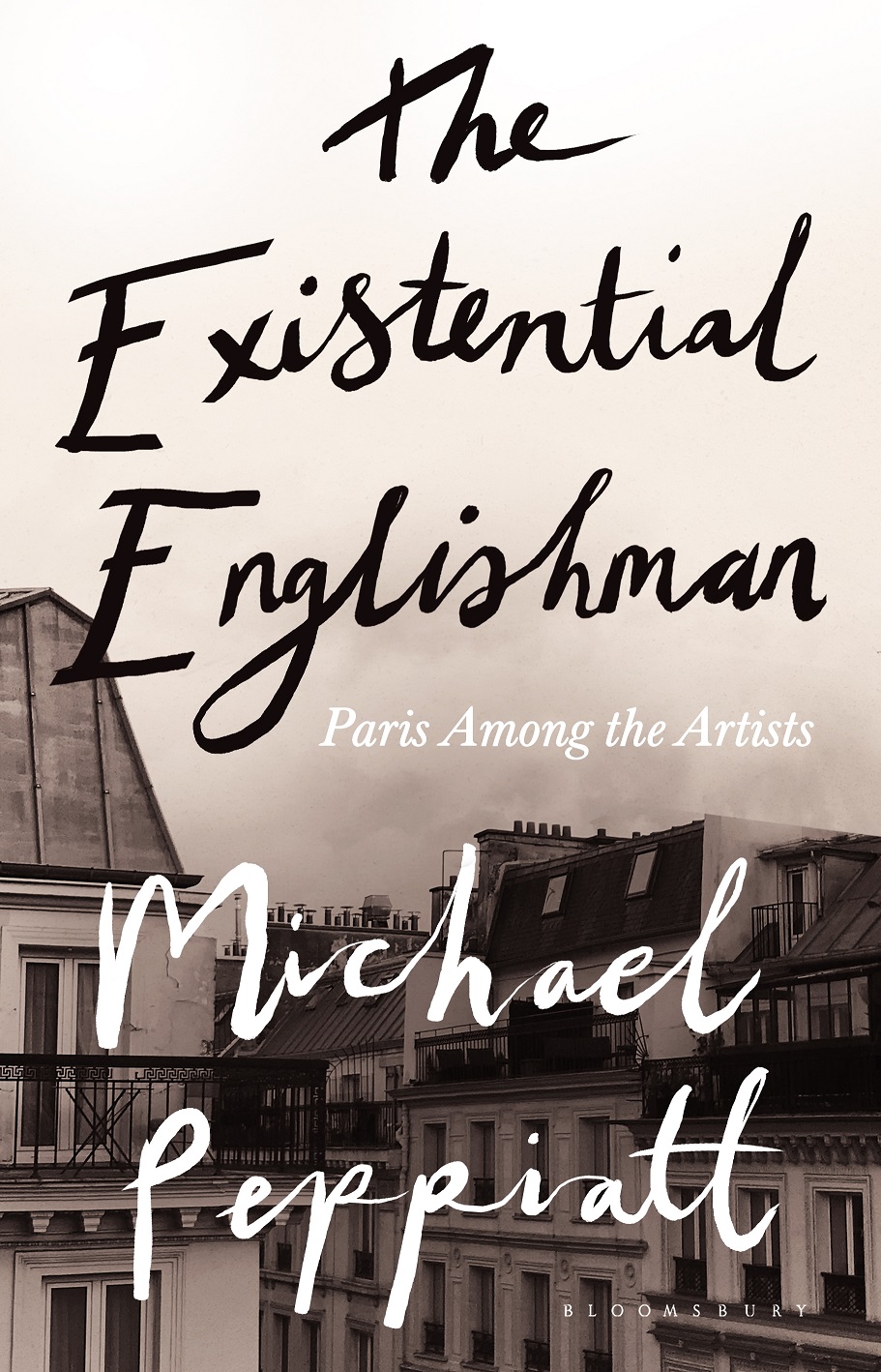 There was a long-standing alliance with an older woman, Alice, with whom he wrote a book on artists' studios called Imagination's Chambers, and about whom he writes sympathetically and empathetically. He had a short-lived fling earlier with Sonia Orwell, but he flinched when Mrs Orwell told him that everyone in Paris appreciated anal sex; he tells us several times how Sonia, with all her connections and Francophilia, lost no chance to publicly disparage him about his professional abilities as a writer and critic whenever they encountered one another. The list is detailed, even exhausting just to read, with brief encounters mentioned, attachments detailed, multiple jugglings of heterosexual connections which, except for brief and fleeting satisfactions, seem almost meaningless. Peppiatt was also taken up by the gay art world, but his relationships there are platonic but usually satisfactory friendships.
This is a Paris where our narrator sat next to Beckett in mutual silence, and could be found in many of the cafés with the greatest writers and artists, almost exclusively male: one gender, it seems, for artistic achievement, the other for physical coupling and occasional collaboration between equals. Peppiatt has his portrait done as a gift by Avigdor Arikha, has wonderful conversations with Zoran Music, although many of the artists he discusses are no longer quite so well known. He had an introduction to Giacometti and went often to the studio door but could never bring himself to knock, later learning that the artist had not even been there, but dying in Switzerland.
His emotional life is detailed with intensity, including the after-effects which lasted for several years of what seems an accidentally horrific one-off drug-taking evening with a group called Living Theatre, about whom he was writing. He witnessed the events of 1968 and was often a reluctant participant. When he was in his forties he had a terribly lethargy and depression; he notes the various treatments.
What lifts the memoir beyond the evident pitfalls of this endless and wearying self-examination of a curiously adolescent emotional life are his journeys around Paris. Buildings and their histories catch our wanderer's eye
Peppiatt vividly describes the wine and food he loves, takes us to cheap restaurants, and when he is a guest, to the grandest of brasseries and art-world openings. One of his greatest gifts, in fact, seems to be that, while perennially impecunious for much of this story, he is gifted at social life. Francis Bacon remained a great patron, with many an act of kindness but nearly destroys Peppiatt when he refused permission for Peppiatt's first book on his art. Another blow came when Ms Beston, the guardian of Bacon's career, refused to let Peppiatt curate a major exhibition, although he has since made up for that, with several major books on the painter, including what remains the major biography, commissioned after the artist's death. In Paris, Peppiatt aided Bacon's fascinating determination to be taken very seriously as a major artist by the French, and their frequent meetings, often in the grandest of venues, punctuate the tale.
Throughout he charts the minutiae of his writing life as a cultural journalist and critic, first for Réalités and Le Monde, sometimes office-based and often freelance, then later expanding to write for the Observer and Financial Times, international art magazines, the New York Times and others, with major reviews and interviews. Finally aged 50, he finds a wife, herself a distinguished art historian, and becomes a father. Moreover, he buys Art International for one franc and manages to run it successfully for a handful of issues backed by the charming Mariella, before shutting it down when the potential for loss becomes alarming. And so back to London, until for reasons that are unexplained the family returns to Paris in 2014.
But what lifts the memoir beyond the evident pitfalls of this endless and wearying self-examination of a curiously adolescent emotional life are his journeys around Paris. Buildings and their histories catch our wanderer's eye, as he walks for hours. Through his elegant observations he tells us of centuries of social and economic history and changing strata of society; we visit clubs, restaurants, cafés, squares, gardens, markets, libraries, embassies and grand houses, not to mention real tennis courts. And we accompany Peppiatt on his moves from flat to flat through various arrondissements. At one point he lived over a café run by Yugoslav gangsters, at another in a light-filled apartment in the Marais. His favourite topic, lovingly and painstakingly brought to life, is the regentrifying of the Marais, beautifully detailed as the decaying mansions are transformed, for good and ill. Somehow the buildings of Paris are more captivating, lively and beguiling than the hundreds of people we meet along the way. His greatest and most eloquent love affair is with the city itself.
The Existential Englishman: Paris Among the Artists by Michael Peppiatt (Bloomsbury, £25)
Somehow the buildings of Paris are more captivating, lively and beguiling than the hundreds of people we meet along the way
rating
Share this article