Ottessa Moshfegh: Death in Her Hands review - a case of murder mind |

reviews, news & interviews
Ottessa Moshfegh: Death in Her Hands review - a case of murder mind
Ottessa Moshfegh: Death in Her Hands review - a case of murder mind
The US author's latest novel is a murder mystery, but without the death
Tuesday, 29 September 2020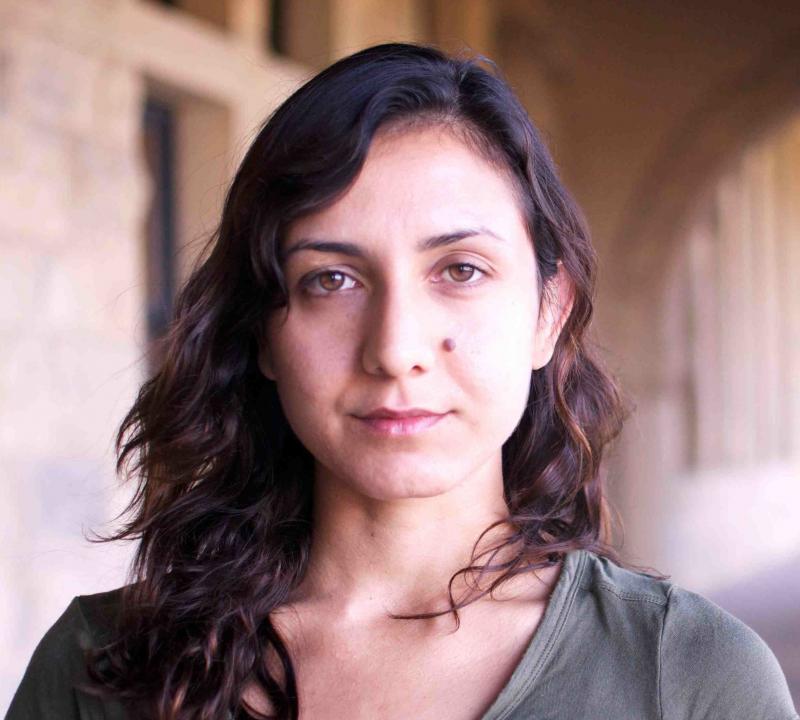 'Death in Her Hands': Moshfegh hemmed in
Death in Her Hands was a forgotten manuscript, the product of a series of daily automatic writing exercises performed by Ottessa Moshfegh in 2015 and then set aside to marinade in a desk drawer while the world fell apart. Moshfegh's characters "zoom" and gallop, they feel "glued down" and lost: a neat array of overactive but introverted low-lives, possessed by a miscellany of sordid desires.
Moshfegh's attraction to creating obsessive personalities breeds a type of paranoia in her readers, who may very well remain unsure about whether her narrators speak in earnest or in jest.
Death in Her Hands
is an example of Moshfegh hemmed in. Her work has been described as "otherworldly" and "unearthly". Moshfegh's third
work of fiction
is a murder mystery, but without the death. Instead, the narrator creates a series of imagined scenes or depictions of death, a kind of "death porn" if you like, which help her come to accept the terms of her own inevitable decline.
Death in Her Hands follows Vesta Gul, a self-proclaimed "little old lady" who happens to unearth a note recounting the death of a woman called Magda. We may be forgiven for believing that this story is about Magda, alive or dead, when it is in fact a novel-length portrait of the passive and seemingly unremarkable Vesta. The daughter of two immigrants, Vesta is the widow of a German epistemologist named Walter. Her name sounds like "Vestibule", as one policeman jokes in the novel, or receptacle, a holder of (other people's) things. Indeed, Vesta is a kind of a narrative nest for Moshfegh; a corridor without end. The name Vesta is a compound of Hestia, a Greek Goddess who was swallowed whole by Kronos then rescued by Zeus; the Ottoman-derived surname Gul translates into English as "rose". The people in the town of Levant where Vesta lives have difficulty pronouncing her name. Vesta reveals more about the details of her life as the novel progresses. She imagines Magda as a young woman from Bulgaria, living illegally in a friend's basement. Magda's death is a kind of container for Vesta's life: her failures, outfits and many uncomfortable conversations with Walter. Moshfegh plays around with the conventions of elegy and life-writing by operating at the borders where they meet.

Vesta enjoys living in Levant, where people rarely change out of sweatpants. She moved into an abandoned cabin that was once a Girls Scouts camp soon after Walter's death. These credentials typify Vesta as a classic Moshfegh nobody, who revels in her displacement in a town where she remains a relative unknown. As one of Moshfegh's protagonists, her predecessors include a drunken sailor chained to his boat in McGlue (2015), and Eileen (2016), who tries to gain control of her body by routinely emptying her bowels using laxative drugs and denying the existence of her genitalia, hiding them beneath "thick cotton underpants and [her] mother's old strangulating girdle". While the narrator of My Year of Rest and Relaxation (2018) is different – nameless, conventionally beautiful, "an insider who wants out", as Moshfegh told the New Yorker – her protagonists are all alike in their tendency to shun companionship, displaying complete apathy towards being liked.
Read as a murder mystery, Death in Her Hands is tedious: no body, or body of evidence, is ever found for Magda's death. As a book about writing, loneliness, and the power and strain of an obsessive imagination, however, Moshfegh's novel is more relevant and exciting than ever. It calls to mind the condition that Maggie Nelson described as "murder mind" in The Red Parts, her book about the murder of her aunt Jane: the feeling of disassociating from violent acts when consumed by writing a work of poetry or non-fiction. This condition, Nelson writes, results in a kind of backlog of suppressed dreams and images, placing the writer at the centre of a new, imagined violence, which brings its own distinct kind of excitement.
Vesta sleeps with a knife under her pillow and buys a "camouflage bodysuit" to blend into the night, imagining encountering Magda's killer. She takes an online questionnaire in search of answers about Magda's death, but is ultimately absorbed by the content of a webpage offering tips on how to write a murder mystery like Agatha Christie. While no real action takes place in the novel, Vesta envisions "a figment of rage representing the dark subconscious of all mankind" and tries to access the minds of other characters – imagined associates of Magda, for instance: Blake and Shirley. She tends to think for them, anticipating their thoughts and feelings. It seems Vesta has a case of murder mind that both drives and paralyses her, simultaneously.
Vesta's marriage to Walter forms its own sub-plot; we learn of the secrets she discovered in the fusty old academic's yellow legal pads after his death. This is how a significant portion of Death's narrative is relayed: through notes, notepads and books. Recalling Moshfegh's own methods for developing McGlue's plot line, Vesta tears out a page with a stanza from William Blake's The Voice of The Ancient Bard, deeming it a hidden message regarding Magda's death. Blake's lines of poetry become a repeated refrain, just like the initial note found in the woods at the book's beginning. When a book about grieving is gifted to her by a stranger, Vesta deposits it under a pile of groceries on a shelf in a nearby convenience store, an act mirroring the initial discovery of Blake's note from beneath a rock in the woods. Death in Her Hands is a kind of commonplace book – a "mindspace", as Vesta would call it – imperceptibly shifting.