Simon Sebag Montefiore: Written in History review - epistolary high points |

reviews, news & interviews
Simon Sebag Montefiore: Written in History review - epistolary high points
Simon Sebag Montefiore: Written in History review - epistolary high points
Magpie anthology draws on momentous correspondence from across the ages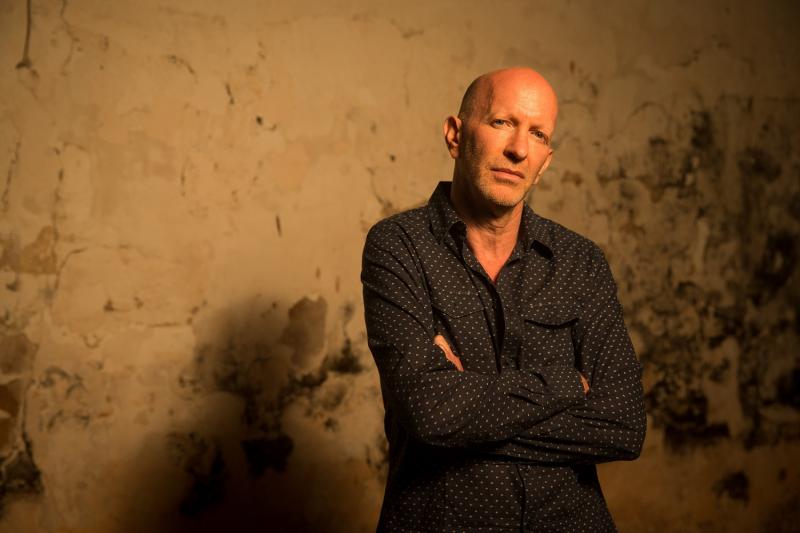 At the hard face of history: Simon Sebag Montefiore
Humdinger! This is a totally brilliant idea for an amazing anthology, although the subtitle "Letters that Changed the World" is slightly misleading.
All or any of these letters might substantially or subtly change
your view
of grandees of all sorts – emperors, tsars and tsarinas, kings, queens, presidents, generals, admirals, dictators, politicians, authors, artists – as well as the ordinary folk who have written them, but not all are letters that fall into that elevated category (there are certainly letters that initiated wars, though).
In the age of the internet, who will be writing letters that cast such light on character, context, history, relationships? Written in History is a search through the millennia, the result an astonishing array: all human life is here encapsulated, in just a few paragraphs or even just a sentence; all are surprising, and mostly unfamiliar. The categories range from "Love", with which the book begins, to "Goodbye", taking in "Family", "Discovery", "Courage", "Folly", "Disaster", "War", "Destruction" and "Friendship" inter alia. Each letter is introduced by a succinct, witty, illuminating and sometimes affecting biography.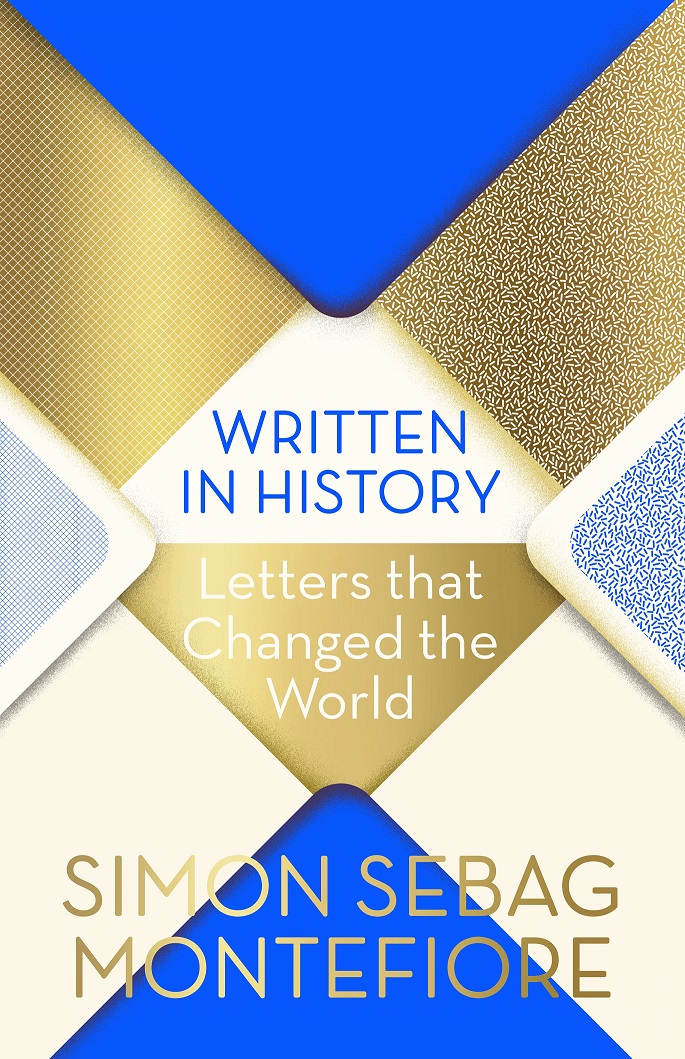 Oddly, the almost overwhelming impression is one of melancholy, perhaps because the shadow of history looms, as in the exchanges between Churchill and Roosevelt, the former so eloquently pleading for wartime support. Against this is the calm measured logic of a letter from Truman to a journalist affirming no regret over his decision to unleash the atom bomb on Japan.
Under "Courage", there is a painfully detailed description from Fanny Burney of the amputation of her cancerous breast in 1812 (without anaesthetic, of course). Next, from August 1940, a heartrending yet high-spirited letter to his parents by an "ace" one of those precious few: Lieutenant David Hughes, a pilot in the Battle of Britain, who in unselfconscious lapidary prose reported, "I have shot and been shot at. I have killed, but not been killed. I have had my life saved by a comrade, and saved another in return." He has time to worry about his beloved wife, flying to Cardiff to see her – "I do love her so!" Three weeks later he was shot down, his body never found.
Who knew that Thomas Jefferson, then ambassador to Paris and in the throes of a passionate attachment to a young married woman, Maria Cosway, some 20 years his junior, could write thus describing the conflict and contradictions of Heart and Head, the delirium of love, its pleasures and it perils: "We are not immortal ourselves, my friend: how can we expect our enjoyments to be so? We have no rose without its thorn; no pleasure without alloy. It is the law of our existence; and we must acquiesce."
Catherine the Great and her general, lover and, in effect, co-ruler Potemkin write to each other passionately, while also teasing each other mercilessly. Marshal Tito tells Stalin where to get off, and to stop sending his minions to assassinate him, pointing out that he, Tito, would not fail in a reverse mission; the letter was effective, and Stalin desisted. Missives of true horror are included, as Lenin orders his Bolsheviks to carry out arbitrary mass executions of civilians to show his unbridled power, or Mao unleashes the Red Guard.
The letter from Balfour to Lord Rothschild in 1917 – the Balfour Declaration, that was eventually to lead to the foundation of the State of Israel in 1948 – is included; as are Mahatma Gandhi's pleas for non-violence in 1940 to Hitler; Abraham Lincoln's dispassionate and heartfelt praise for the capture of Vicksburg in 1863 to his General Ulysses S Grant, whom Lincoln had not actually met; and the whistle-blower, Anonymous, to Lord Monteagle in 1605 that revealed the details of the Gunpower Plot in time to foil it. The correspondence between Alexander Hamilton and Aaron Burr and their confederates that led to the fatal duel of June 1804 finds its place, as does that of 1837 between Pushkin and his opponent, Georges d'Anthès.
In this continually surprising concatenation there are some more light-hearted moments: Michelangelo complaining rather bitterly, perhaps of the physical toil of painting the Sistine Chapel
There is a quite extraordinarily elegant letter from Jackie Kennedy to Nikita Khrushchev, written a few days after her husband's funeral, saying that they were two big men who had managed to keep the peace. A short poignant letter from Alan Turing to a friend at the time of his prosecution for homosexuality ends with a painful syllogism: "Turing believes machines think. Turing lies with men. Therefore machines do not think. Yours in distress, Alan."
Perhaps the most painful letter of all – an astonishing document from July 1944 – is included under "Family": a young Czech mother, Vima Grünwald, consciously accompanies her doomed son John in Auschwitz towards the gas chamber and writes to her husband Kurt, a doctor (he was also in the camp, but survived with their other son, Frank): "In isolation we are waiting for darkness…. we did what we could… remember my words that time will heal – if not completely – then – at least partially… I will be thinking of you… Have a fabulous life, we must board the trucks. Into eternity…"
In this continually surprising concatenation there are some more light-hearted moments: Michelangelo complaining rather bitterly, perhaps of the physical toil of painting the Sistine Chapel, his limbs all twisted, his back aching, his head crushed, the paint dripping onto his face; and Mozart's naughty physical obsessions (think of those of five-year-old boys) happily described in some detail to his beloved cousin, Marianne.
Everything here is a revelatory marvel, whether a hideous rant from the Marquis de Sade (1783), or the impassioned logic of religious tolerance from Babur to his son Hamayun (1529). Truly the spectrum of human belief and behaviour is revealed in this selection. More, please: can we have an annual instalment?
Written in History: Letters that Changed the World by Simon Sebag Montefiore (Weidenfeld & Nicolson, £14.99, eBook £7.99)