Alice Coote, Christian Blackshaw, Wigmore Hall review – deep feeling and high drama |

reviews, news & interviews
Alice Coote, Christian Blackshaw, Wigmore Hall review – deep feeling and high drama
Alice Coote, Christian Blackshaw, Wigmore Hall review – deep feeling and high drama
The magnificent mezzo takes a journey though love and death
Saturday, 22 December 2018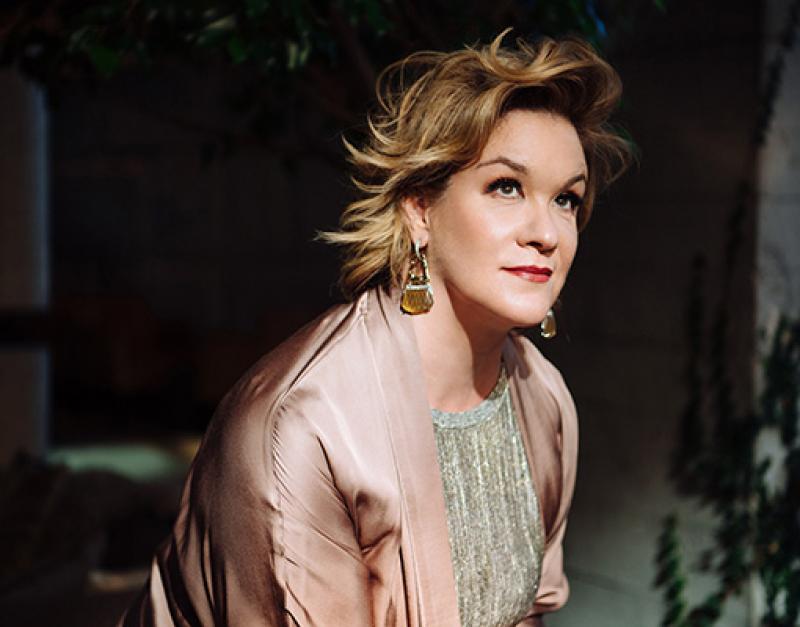 Power and passion: Alice Coote
In the recital world, so it sometimes seems, no good deed ever goes unpunished. Like Ian Bostridge (another singer who tries to reinvigorate an often rigid format), Alice Coote often has to fend off brickbats whenever she inject the drama of new ideas into the hallowed rituals of the concert hall.
In comparison with her bolder experiments, the "songs of life, loss and love" she performed with pianist Christian Blackshaw at the
Wigmore Hall
looked at first glance like a fairly conventional – if not especially cheerful – package of pre-Christmas treats.
Starting with Brahms's late Four Serious Songs, the mezzo-soprano moved through a quartet of Tchaikovsky songs and Haydn's Arianna a Naxos cantata to a selection of much-loved Schubert numbers and, to end, five of Mahler's Rückert Lieder. Nothing too unexpected there, perhaps – even if this festive menu came garnished with consistently dark notes of grief and sorrow. It was the emotional journey of her performance – as that big, lustrous and thrilling voice prowled across a vast sonic terrain – that turned the evening into a unified and compelling narrative. It swept us through hope, pity and terror into the final weary catharsis of Mahler's tender leave-taking, "I bin der Welt abhanden gekommen".
Coote's full-spectrum dynamic contrasts, her blazing crescendos and almost-melodramatic leaps of tone inevitably brought an operatic flavour to this sequence of songs. Here, the grace and sensitivity of Christian Blackshaw's piano played a vital part: not so much tamping down the singer's raw emotion but engaging it in an ever-shifting conversation – a to-and-fro beautifully encapsulated by the lovely recitatives of Haydn's Arianna a Naxos. At once sinister and skittish, Blackshaw's accompaniment offset the vocal hammer-blows in Brahms's doomy Biblical songs of mourning and yearning, inspired by Clara Schumann's death. Once or twice, Coote seemed to scoop up towards the top notes rather than nail them from above, but there was no faulting the sombre sweetness of her restrained low vibrato in "Ich wandte mich" or the utterly apocalyptic blast of rage and grief that closed "O Tod". Then, in "Wenn ich den Menschen", her final invocation of faith, hope and love built up towards a truly earth-moving fortissimo.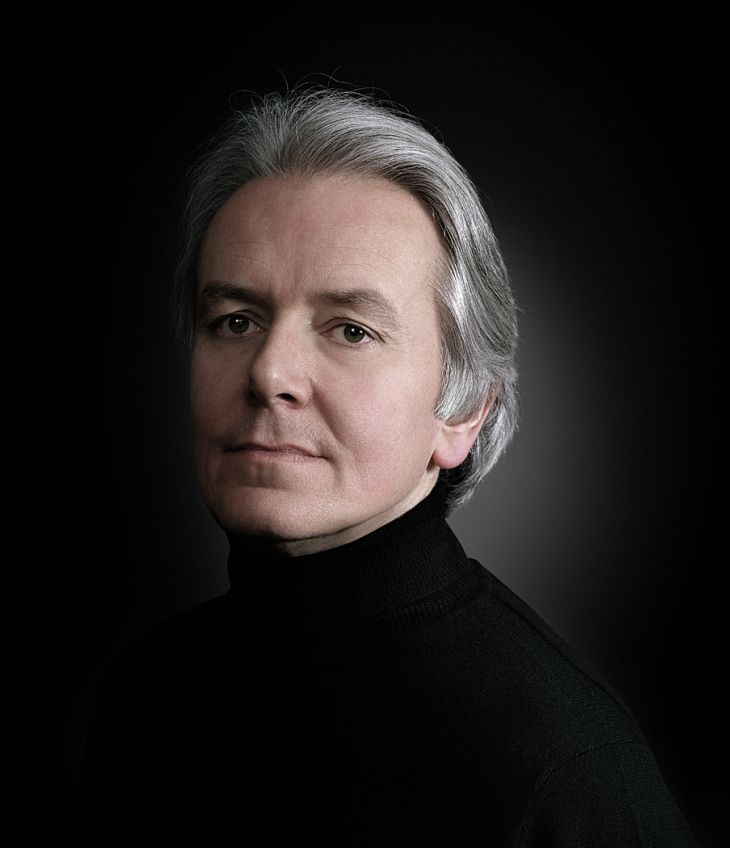 The Tchaikovsky pieces – not, you might have thought, home turf for this great Handelian – made for a delightful change of mood. Both soulful and luscious, Coote's voice made a calorific meal out of their High Romantic gestures, above all in the sumptuous wallowing misery of the famous Goethe setting, "None but the lonely heart". After these high-fat delicacies, Haydn's cantata allowed Coote to show off the slightly more austere but no less expressive colours of her 18th-century repertoire. Especially in the demanding recitatives, exquisitely phrased and shaped, she brought the abandoned Ariadne to thoroughly convincing life.
The second half began with the creepy erotic obsession of Schubert's "Der Zwerg". Coote captured both voices in the song – the jealous dwarf and the doomed princess – with all the morbid relish that this flesh-creeping slice of Gothic Stürm-und-Drang requires. In "Du bist die Ruh", Coote's finely-controlloed vibrato led up to a properly shattering climax with the hall-filling, heart-filling ecstasy of the closing line, "O füll es ganz". Coote comes across as a much more theatrical, even flamboyant, performer than the great Yorkshirewoman, but for more than a moment here I thought of the incomparable emotional intelligence of Janet Baker in these songs. Praise can come no higher.
With Mahler's Rückert settings, the partnership with Blackshaw (pictured above by Herbie Knott) again came to the fore, as the pianist subtly spanned all the colours and textures contained in the composer's original, orchestral score. In "Um Mitternacht", his emphatic anguish and Coote's soaring melancholy combined with devastating force. Coote's show-stealing crescendo once again pulled off a striking coup. When the singer's thoughts went "Hinaus in dunkle Schranken" – out into the dark reaches of space – they did so with a controlled blast that might have stopped the West End traffic outside. After that, the refined pianissimo of "I bin der Welt abhanden gekommen" came as a welcome farewell reminder that Coote can command the "quiet realm" of such a song as effectively as spectacular showpieces. She wasn't quite ready to fade into silence, however. An encore of Brahms's "Wiegenlied" lent a touch of glitz and glamour to the familiar lullaby. Any baby soothed by such a diva mama would be in for an interesting life.
That big, lustrous and thrilling voice prowled across a vast sonic terrain
rating
Explore topics
Share this article