Andsnes, Oslo Philharmonic, Petrenko, Barbican review – polish and passion |

reviews, news & interviews
Andsnes, Oslo Philharmonic, Petrenko, Barbican review – polish and passion
Andsnes, Oslo Philharmonic, Petrenko, Barbican review – polish and passion
A centenary showcase for one of Europe's greatest orchestras
Wednesday, 23 October 2019
Confident and debonair: Vasily Petrenko and Oslo Philharmonic
The Oslo Philharmonic finished its centenary tour of Europe at the Barbican last night with ample proof that it consistently delivers one of the continent's most well-rounded, and richly satisfying, orchestral sounds. The Norwegians' modern history may date to 1919, but their stellar reputation only emerged in the 1980s. Then Mariss Jansons, just like Simon Rattle over in Birmingham, shaped a supposedly "provincial" outfit into a regiment of world-beaters. Today, as Vasily Petrenko's tenure as chief conductor nears its end, his players cultivate sophisticated soundscapes which join sumptuousness and sensuality to a crystal clarity of definition across every section. In Petrenko's confident, unfussy but debonair hands, bold and vibrant colours over the whole of the instrumental range combine to create a blazing brightness. Allied to the luxurious depth of the string sound, it illuminates even a work as clouded and shadowed as yesterday's finale: Shostakovich's Tenth Symphony..
Even though it has become one of the band's signature pieces under Petrenko, the Shostakovich still felt like an ambitious choice after a first half of birthday favourites. Strauss's Don Juan, the opener, had both passion and polish, the strings sexy or languid, the brass punchy and the oboe solo (David F Strunck) gloriously lovelorn. Inger Besserudhagen's horns, quite superb all night, rose with muscular assurance to their big theme, while Petrenko engineered the culminating shock of the seducer's death (in a duel, since Strauss follows Lenau's narrative not Mozart's) with thrilling ferocity.
Grieg's Piano Concerto followed: one of works played at the Philharmonic's first concert, and still such a Norwegian icon that it can be hard to hear the sheer, ebullient originality that drives its torrent of melodic invention. Another, younger mainstay of Norwegian music, Leif Ove Andsnes (pictured above), performed it with a magisterial aplomb. He switched our attention from the grand romantic gestures to the shape and movement of the whole. Majestic more than impassioned, with measured tempi and a sense of infallible command, Petrenko and Andsnes seemed to downplay the exuberant decoration of the piece in favour of its architectural weight. Around the solo part many orchestral voices sang, from the cellos (led by Louisa Tuck) to the trumpets (Jonas Haltia). Andsnes made the cadenza a monumental journey, but his mountainous authority softened gorgeously in a rippling, otherworldly adagio. This was not so much folksy, homespun and spontaneous Grieg as the work of a young master with fine classical bones: an assertion of European dignity and seriousness in keeping with this orchestra's century of achievement. Andsnes's encore, the Peasant March from Grieg's Lyric Pieces, felt similarly refined and restrained – a long way from a simple country stomp.
Shostakovich completed his Tenth Symphony in the wake of Stalin's death, and debate has swirled ever since around its mysteries. How does the work balance the personal and the political, the memory of the monster who plagued the composer's life with the private yearnings, and strictly musical dramas, of its drawn-out development? Here the firmness and transparency of every department in the Oslo band allowed the complex narrative of the symphony to unfold with admirable fluency and cogency. Petrenko always makes us hear and understand Shostakovich's direction of travel, even in the long, brooding Moderato of the first movement, which can meander and digress in other hands. As we edged towards its slow-burning climax, the woodwind solos delighted in their sombre and plaintive loneliness, ending with the unearthly farewell from flutes and piccolos. The eloquent clarinets (led by Leif Arne Pedersen) and bassoons (Per Hannisdal) often anchored our troubled journey through the work. Their halting dances resumed in the third movement after the extraordinary, almost hysterical scherzo that (supposedly) depicts the departed ogre, Stalin himself. Petrenko made this gallop through the Gulag – if it is that – snatch the very breath from our lungs.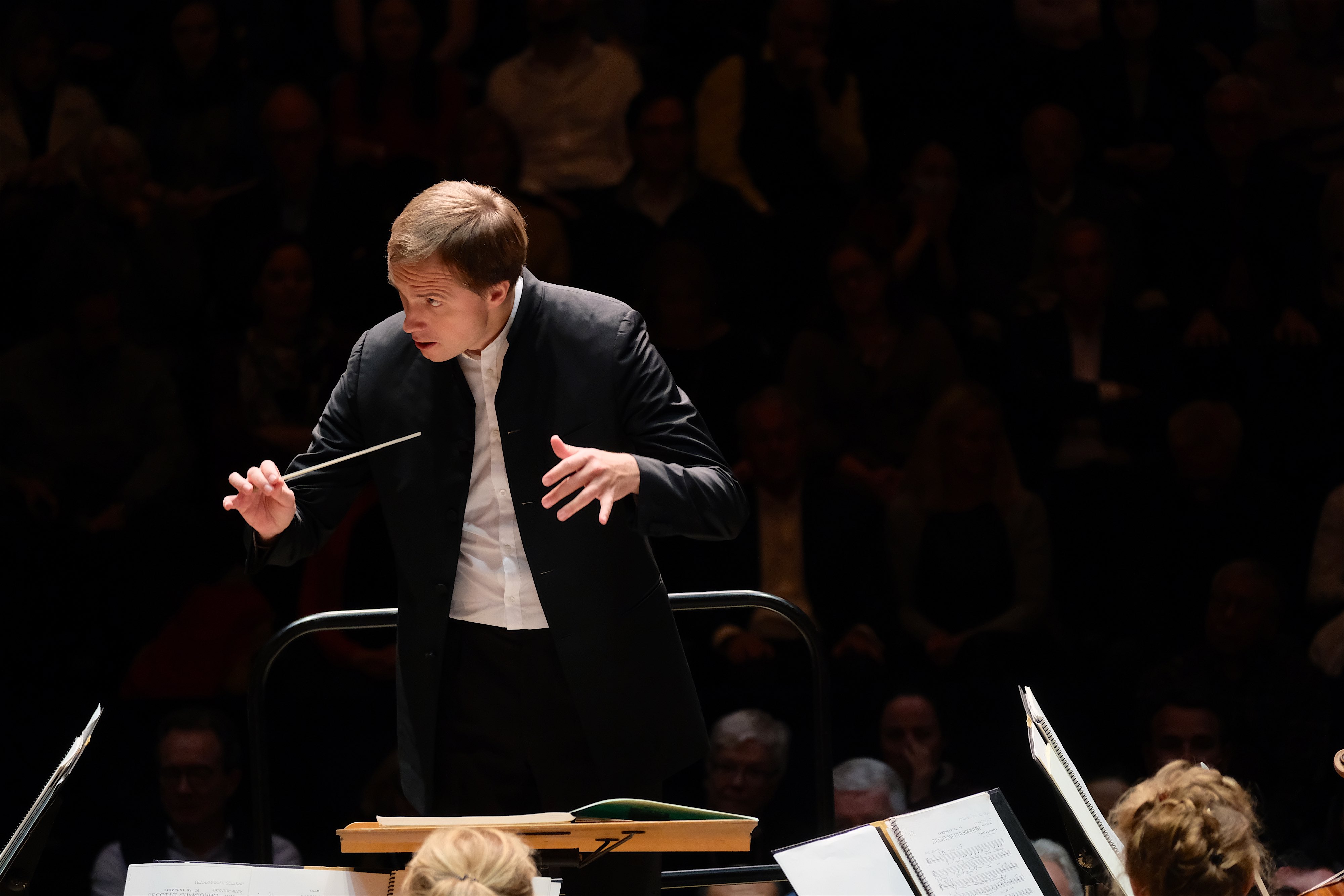 The third movement braids motifs that are meant to represent the composer himself and his (unrequited) love, Elmira Nazirova. This sort of extra-musical storytelling need not matter in the slightest to an audience when, as with this orchestra, the dialogue between instruments fashions a self-sufficient drama that calls for no footnotes. As the eerie lone horn answered the questing woodwinds, Petrenko's pacing underlined the forlorn isolation of each voice with a finesse that made romantic glosses pretty irrelevant. And leader Elise Båtnes made yet another of her wistfully memorable contributions to the mood. With its unsettling blend of exuberance and panic, the finale sounds as ambiguous – even unresolved – as the rest of this mighty, troubled work. The strength-in-depth of their Shostakovich – sometimes raucous, sometimes subtle but always fiercely disciplined – confirms that this world-ranking orchestra never succumbs to complacency, even at their own birthday bash.
Subscribe to theartsdesk.com
Thank you for continuing to read our work on theartsdesk.com. For unlimited access to every article in its entirety, including our archive of more than 10,000 pieces, we're asking for £3.95 per month or £30 per year. We feel it's a very good deal, and hope you do too.
To take an annual subscription now simply click here.
And if you're looking for that extra gift for a friend or family member, why not treat them to a theartsdesk.com gift subscription?