Beethoven Cello Sonatas 1, Elschenbroich, Grynyuk, Fidelio Café review - towards epic song |

reviews, news & interviews
Beethoven Cello Sonatas 1, Elschenbroich, Grynyuk, Fidelio Café review - towards epic song
Beethoven Cello Sonatas 1, Elschenbroich, Grynyuk, Fidelio Café review - towards epic song
The privilege of close-quarters thrills from a live-wire duo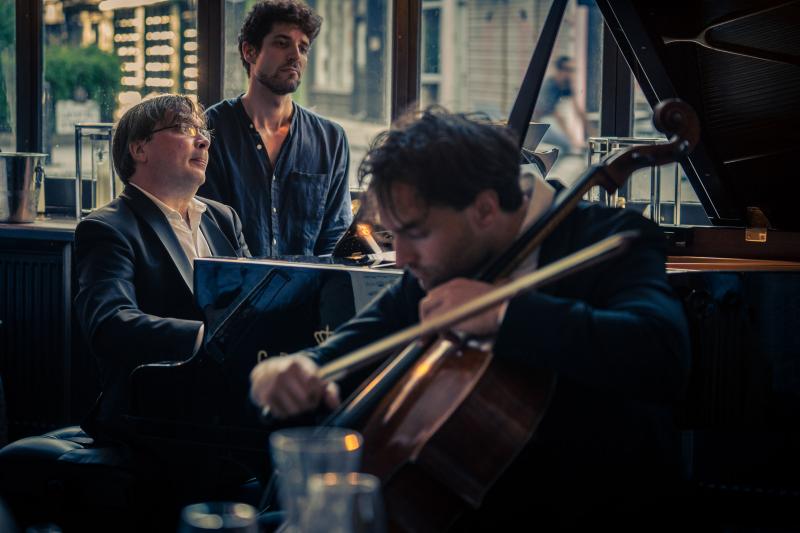 A previous performance from Elschenbroich and Grynyuk at the Fidelio Cafe, with its mover and shaker Raffaello Morales as the pageturner
London's musical life began its halting road to recovery when in July 2020 a great cellist, Steven Isserlis, stepped out with obvious delight to play Bach to a live audience at the Fidelio Café. Another, Leonard Elschenbroich, joined by the full-on spirit of delight that is Alexei Grynyuk, hit more than one high note last night, proving that this special space will never lose its magic.
Part of the charm and the privilege, of course, is to hear the resonance of strings and piano at such electrifyingly close quarters; a nod here, though it was more of a private event, to the stunning sound made the other week, the minute she put bow to instrument, by viola-player Kathy Kang, in sparkling partnership with husband Andrew Litton in a less familiar role as pianist.
The first flourishes here in a two-evening survey of the complete Beethoven cello sonatas – including the one he originally wrote for horn, Op. 17, then adapted in an alternative version – decidedly belonged to British-Ukrainian pianist Grynyuk; as Fidelio Café MC Raffaello Morales pointed out in a typically friendly and informative introduction, Op. 5 No. 1 is decidedly a Sonata for Piano and Cello.
Grynyuk's touch doesn't favour the light Mozartian aspect of this early work, but rattles off the runs with full-focus vivacity (that's absolutely not a criticism). He also has fun with the sudden unorthodoxies of experimental young Beethoven, and in the more conventional Horn/Cello Sonata – more of an entr'acte between two true originals in the middle of the programme – showed us his sleight of hand in switching from luminous full-throttle cascades to sudden quiet chords.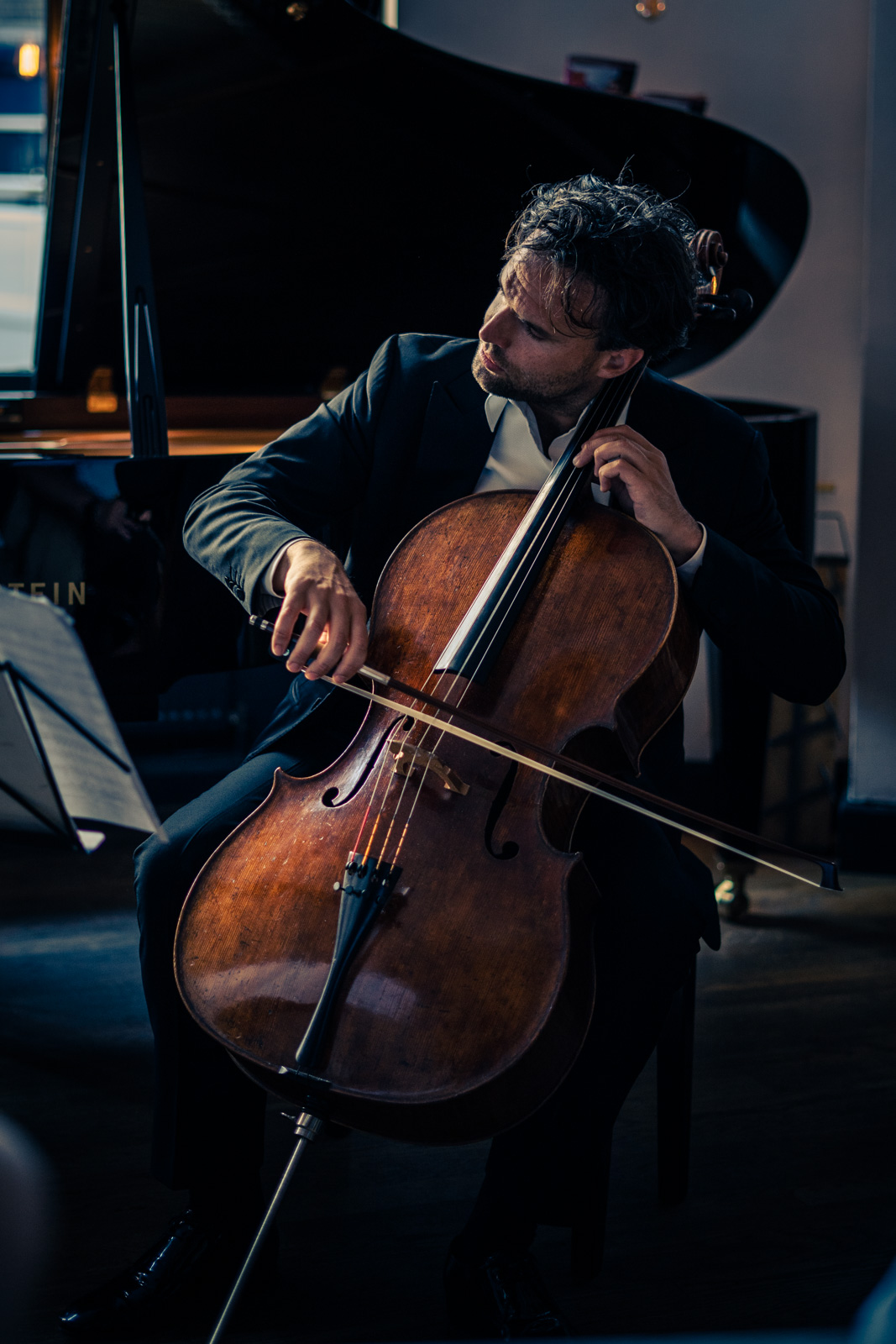 Elschenbroich may be the more instinctively introspective of the two, but he can also make the room shake with lower-register thunder. The special beauty of his playing, though, comes in the upper-register singing. The chosen trio of works took a fascinating path towards pure cello song; even if there wasn't a sustained slow(er) movement all evening to give us acres of pure lyricism, the noble solo declamation of Op. 69 in (glorious) A major showed us how Beethoven had arrived at giving his cellist ineffable centre stage. And nothing could have been lovelier, however tantalizingly brief, than the second-subject questioning figures in the finale; you wanted them to stay, and an andantesque encore into the bargain, but Elschenbroich and Grynyuk had another evening of tough musicianship ahead, moving to the strange adventures of the late works, tonight. I wish I could be there, but BBC Music Magazine Awards call. And it would seem excessive to be spoilt by another stunning three-course meal from new chef in the café Matt Parkinson – a master of combining piquant ingredients in parallel with the musical feast.
Elschenbroich may be the more instinctively introspective of the two, but he can also make the room shake with lower-register thunder
rating
Explore topics
Share this article