Classical CDs: Bassoons, brass and symphonic compression |

reviews, news & interviews
Classical CDs: Bassoons, brass and symphonic compression
Classical CDs: Bassoons, brass and symphonic compression
20th century symphonies, romantic chamber music and some ingenious brass transcriptions
The Notos Quartett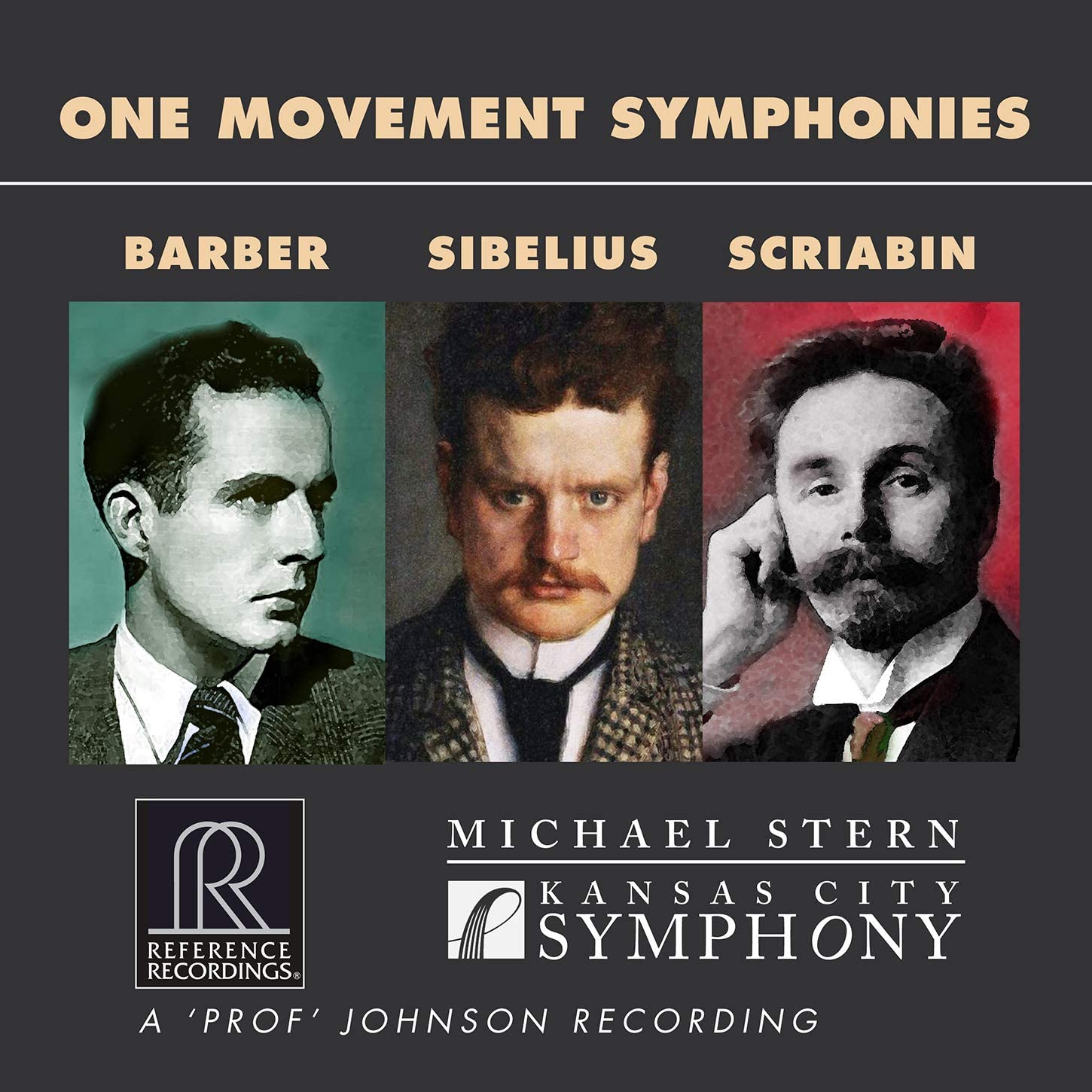 One Movement Symphonies: Music by Barber, Scriabin and Sibelius Kansas City Symphony/Michael Stern (Reference Recordings)
Placing these three single movements together serves to highlight just how great Sibelius's Symphony No. 7 is, and just how hard it is to create a genuinely cohesive single movement symphony. Schoenberg's early Chamber Symphony is another convincing example, sounding far less cohesive in the composer's orchestral transcription. Samuel Barber wrote his Symphony No. 1 in the mid-1930s. If you've only heard Barber's Adagio or the Violin Concerto you'll be surprised by the more adventurous harmonic language and the spikiness of much of the writing, though it sounds unmistakeably American. There are wonderful things in it, my favourites being a bold brass motif ten minutes in, passed between the voices across from the top to the bottom of the orchestra, and the gnarly close. It's played brilliantly here, Michael Stern's Kansas City Symphony having exactly the right tonal blend for this music. Brass have ample weight, and the strings sing. Scriabin's Poem of Ecstasy receives a similarly ripe performance. Best not to worry too much about symphonic coherence and enjoy the spectacle, principal trumpet Julian Kaplan acquitting himself brilliantly. Stern's players relish the quieter moments too, and you hear just how much parts of this score anticipate Stravinsky's Firebird.
This Sibelius 7 is excellent. Stern's transitions are seamless, and the trombone theme's third appearance really striking, the music teetering on the edge of collapse before he disquieting close. I'm not sure whether it's meant to be gloomy or victorious; here, it's a huge, grinding sigh of exhausted relief. Listen to this at full volume and be amazed. Then track down Stern's Kansas recording of the two suites from The Tempest, and marvel at just how well attuned he is to Sibelius's soundworld. Production values are high, the engineering spectacular.
Brahms: The Schoenberg Effect Notos Quartett (Sony)
The Schoenberg Effect could be the title of a Robert Ludlum thriller, though it refers here to Schoenberg's beefy orchestration of Brahms's G Minor Piano Quartet, which we get here in its original version. Schoenberg's intention was to highlight the original's symphonic bigness, complaining that you could never hear the string parts as the pianist was always too loud ("I wanted to hear everything at once…"), prompting the Berlin-based Notos Quartett to record Brahms's Symphony No. 3 in a striking transcription by Andreas N. Tarkmann which highlights the original's introspection ("this is essentially a chamber work..."). Tarkmann's innate understanding of Brahms's style make for extremely idiomatic results; if you heard this without knowing the symphony, you'd assume it was a bone fide piano quartet. And with only four musicians, this performance has a winning flexibility and flow; shifts of tempo are perfectly achieved, and I like the players' unerring ability to drop in and out of focus. Pianist Antonia Köster's opening flourish is suitably imposing, before she slips discretely into the background for the 9/4 second subject, violinist Sindri Lederer making the clarinet theme her own. Everything's deliciously autumnal; the third movement melody on solo viola works beautifully, and the symphony's soft coda is extraordinary, a soft piano chorale decorated with quiet rustling strings.
Good recorded performances of the G Minor Piano Quartet aren't difficult to find, and here's another one to add to the pile. The Notos Quartett's playing is here more assertive and punchy, as befits this more extrovert work. There's so much to savour; the third movement's military march swaggers, and the work's closing minutes are both thrilling and funny. Whoever said that Brahms didn't have a sense of humour? Buy this for the symphony, with the Piano Quartet thrown in as an enticing bonus. Sony's engineering is impressive.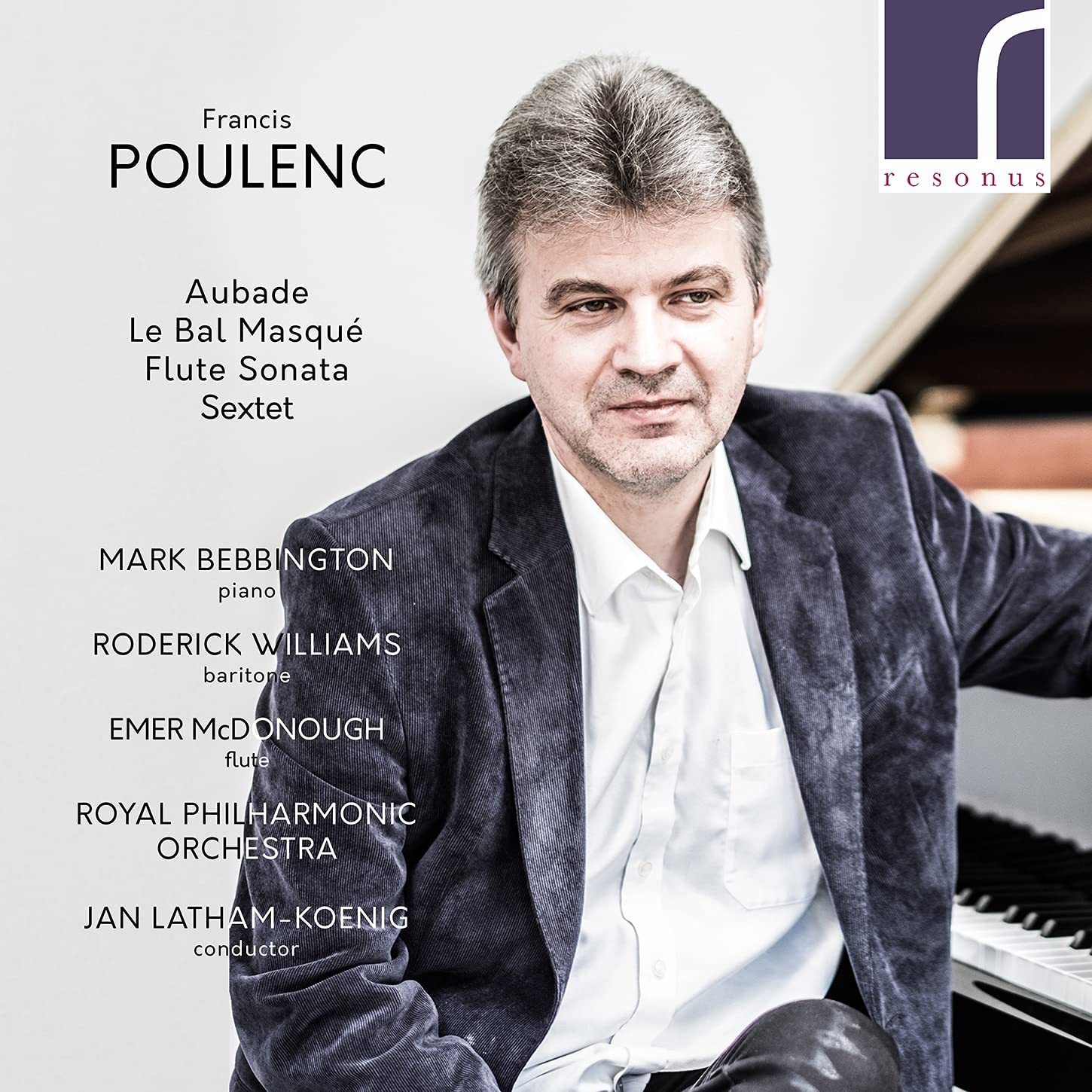 Poulenc: Aubade, Le Bal Masqué, Flute Sonata, Sextet Mark Bebbington (piano), with Roderick Williams (baritone), Emer McDonough (flute), Royal Philharmonic Orchestra/Jan Latham-Koenig (Resonus)
Mark Bebbington's 2020 Poulenc release was one of my favourite discs last year, and this second volume is as good. Poulenc's 1929 Aubade, a 'concerto choréographique', never gets played enough, a combination of ballet score and piano concerto which would tick all the boxes in a game of Poulenc Bingo. There's the dizzying switches between severity and frivolity and an abundance of brilliant tunes. Poulenc wisely advised listeners to concentrate on the music rather than the ballet scenario; you'd never guess that this frothy score accompanied a narrative centred on the goddess Diana. Bebbington really digs into the big rhetorical flourishes, making his relaxing, affectionate take on the lighter moments all the more effective. Jan Latham-Koenig's Royal Philharmonic solo winds also deserve credit; there's so much character on display. A shame that the winds aren't named in Poulenc's Sextet, also receiving a superbly witty performance. Sample the oboe solo which opens the central "Divertissement", brilliantly done.
Le Bal Masqué was described by Poulenc as a 'secular cantata', setting texts by surrealist poet Max Jacob to irrepressibly jaunty music. Roderick Williams is on superb form, wonderfully poetic even when firing out words like bullets. Listen to him in "Malvina" for a masterclass in how to sing Poulenc. Great fun, with more pin-sharp instrumental playing. The late Flute Sonata is a mellower affair, composed for Jean-Pierre Rampal in 1956. Deservedly popular, it's sweetly played here by the RPO's principal, Emer McDonough, with affectionate support from Bebbington. A lovely disc.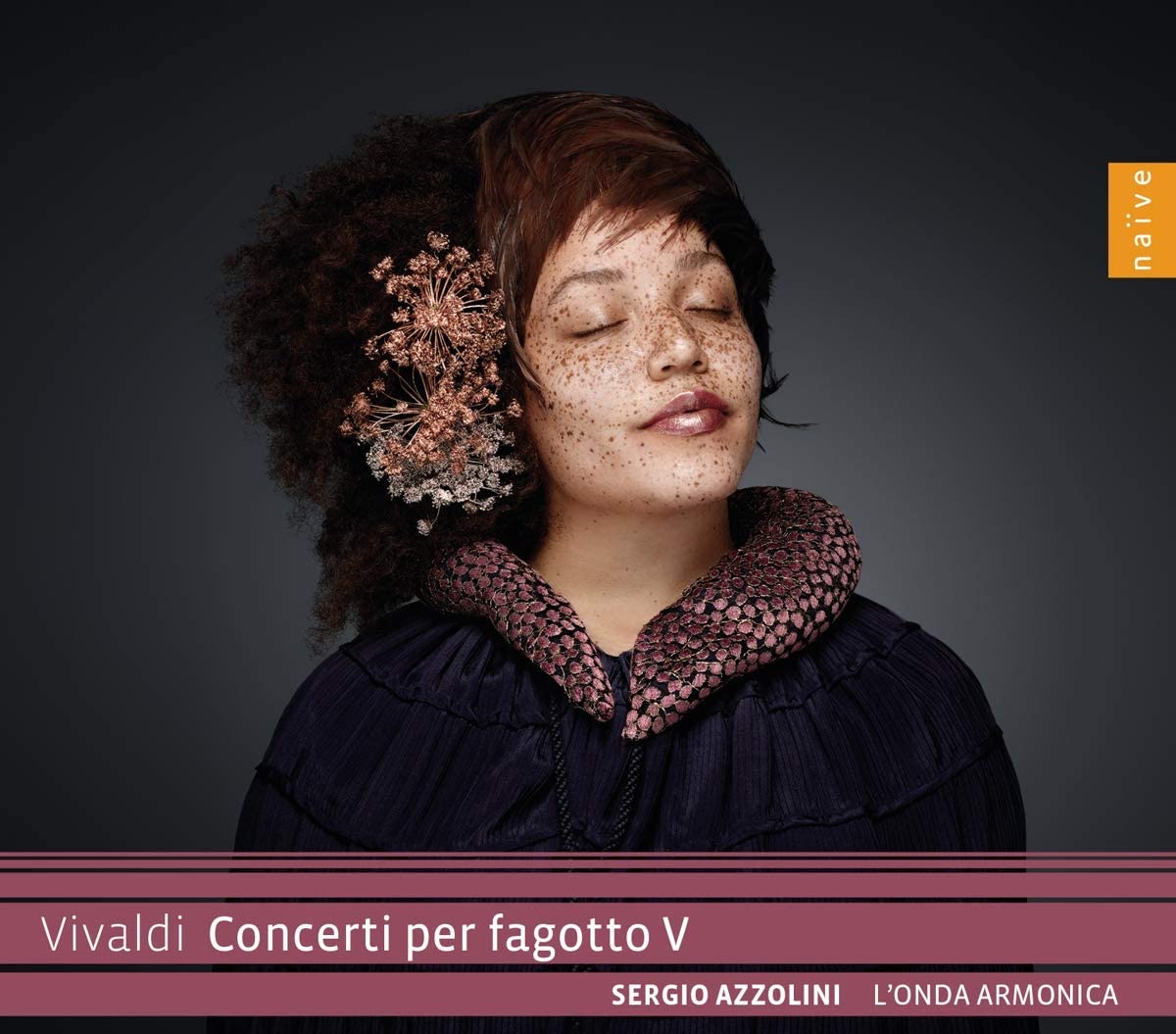 Vivaldi: Concerto per fagotto V Sergio Azzolini (bassoon), L'Onda Armonica (Naïve)
Vivaldi wrote at least 39 bassoon concertos, so Sergio Azzolini's ongoing series will hopefully be assembled in a hefty box set. This latest volume is another zinger. The opening tutti of the RV497 A minor concerto is stunning here – how can such an imposing, terrifying sound be produced by a 30-piece period instrument outfit? Azzolini highlights how modern Vivaldi's writing can sound, the outlandish orchestral effects underlining the abrupt shifts in mood. Benign, pastoral slow movements are typically surrounded by sturm und drang. The RV 481 D minor concerto does this. Azzolini captures the first movement's restlessness then spins out an affecting aria in the central "Larghetto".
The fireworks are impressive too, Azzolini's quickfire arpeggios and trills needing to be heard to be believed. Cadenzas are added at appropriate moments in two of the concertos, each one taken from a violin concerto. This is a gloriously entertaining disc. Incredibly, hearing seven bassoon concertos in rapid succession is a treat which never palls, Azzolini and L'Onda Armonica immediately bringing out each work's distinct character. Vivaldi's imagination never lets up. Fabulous production too, the engineers placing us in the thick of things.
Virtuoso Dances Linus Roth & José Gallardo (Evil Penguin)
I'm used to hearing violinist Linus Roth in cerebral, weighty fare, with excellent discs of concertos by Weinberg, Britten and Hartmann. This anthology was prompted by Roth, like most of us, spending sustained spells at home in 2020. His response was deciding to record a selection of favourite short pieces. "What better way to lift the spirits than with dance music?" he writes, and who'd disagree? In Bartók's Romanian Folk Dances he plays with just the right degree of gutsiness, the music dispatched with a winning edge. Search on YouTube and you'll find Bartók's wax cylinder field recordings of these melodies, the harsh, scratchy sonics still letting us hear how faithful his transcriptions are. Stravinsky's Divertimento, based on ballet The Fairy's Kiss, also needs careful handling. You're amazed at how vivid the work can be, this performance as colourful as any orchestral version. Pianist José Gallardo is a sympathetic accompanist, supernaturally delicate in the central scherzo.
Gallardo ensures that Le Grand Tango composed by his compatriot Astor Piazzolla sounds so idiomatic here, and we get smouldering, smoochy readings of Brahms's Hungarian Dances in arrangements by Kreisler and Joachim. Miniatures by Szymanowski and Wienawski are fun, though the real showstopper is the penultimate number, Bazzini's loopy Dance of the Goblins. Roth and Gallardo defy us not to grin. A violin and piano recital for those usually allergic to violin and piano recitals, and it's well-recorded too.
Septura: Music for Brass Septet Vol. 7 (Naxos)

Good transcriptions can work like complete reinventions. I've recently been enjoying piano arrangements of Bach Cello Suites, so effective that you can't believe that they weren't originally keyboard music. This disc, brass septet Septura's seventh Naxos collection, looks on paper to be more outlandish than it actually sounds, these accounts of orchestral music by Gershwin and Copland incredibly convincing. Both composers wrote brilliantly for orchestral brass, so passages like An American in Paris's central blues section don't sound radically different. This group play with such finesse. That iconic trumpet solo is as good as I've ever heard it, the expressiveness never overdone. Septura don't do greatest hits medleys; they give us every note. So we also get the quirky little dance tune which bursts in before the big finish, wonderfully agile and with the LSO's Philip Cobb playing a descant on piccolo trumpet. Gershwin's Three Preludes are similarly effective.
Septura members Simon Cox and Matthew Knight, between them responsible for the arrangements, give us a remarkably authentic-sounding take on Copland's Quiet City, RPO cor anglais player Patrick Flanaghan guesting. Better still is their version of the suite from Appalachian Spring. The range of colours is astounding. Anyone encountering this performance as their introduction to the work could easily assume that it was composed for brass. The introspective moments really impress, especially the pure-toned chorale in the coda where Copland's radiant, diatonic harmonies are stripped bare. Exceptional, and a steal at budget price.
Williams fires out words like bullets
Explore topics
Share this article