Clara Mouriz, Roderick Williams, Joseph Middleton, Wigmore Hall review - the song recital as mixtape |

reviews, news & interviews
Clara Mouriz, Roderick Williams, Joseph Middleton, Wigmore Hall review - the song recital as mixtape
Clara Mouriz, Roderick Williams, Joseph Middleton, Wigmore Hall review - the song recital as mixtape
A bold programme of Ravel with off-piste adventures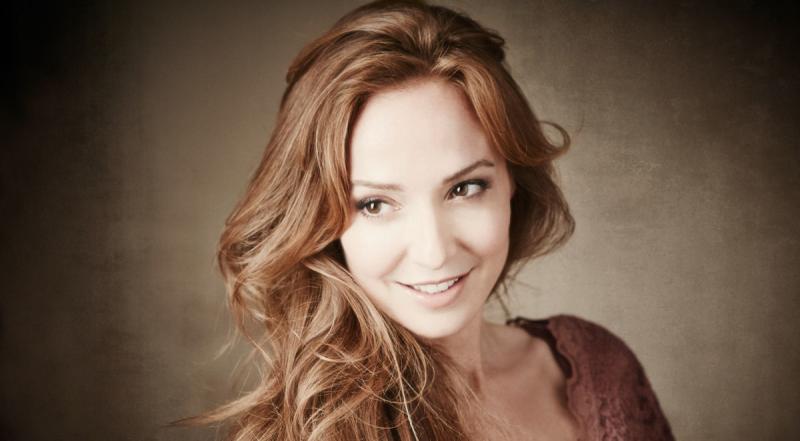 Great demands on the singers: Clara Mouriz
It's the age of the mixtape. And of the Only Connect sequences round.
Last night's
Wigmore Hall
song recital, under the curious strap-line "Basque Blood and the Folksong" was centred around
Ravel
songs – the Wigmore Hall has a focus on them this season – but was also in the habit of departing from Ravel and taking in a fair few whistle-stops en route: Britten, de Falla, Fauré, Jesús Guridi, Alessandro Scarlatti, Schumann and Trad. (Scots).
The Ravel songs were focused on those with more exotic and folk-ish inspiration. They included some rarities, such as his setting of "Ye Banks and Braes", the "Chanson Écossaise" of 1910, which starts off on a watery note with an introduction reminiscent of Debussy's "Reflets dans l'eau" from 1905, but then sets the folksong in a fairly straightforward manner. And that song gave the pretext for an off-piste adventure: it was paired with "Ca'The Yowes", a Scottish folksong collected by Robert Burns and forever associated with Kathleen Ferrier. In similar vein, another of Ravel's "Chants Populaires", the "Chanson hébraïque" ushered in Robert Schumann's "Aus den hebräischen Gesängen", a German translation of Byron.
This way of building programmes seems to suit Joseph Middleton (pictured below by Gerard Collett) very well. He has that skill and knack of the great song pianists, which is to establish the mood and feel of a song more or less instantly. And he can do it again and again. The decision to start the programme, for example, by launching us straight into the dark, mysterious E flat minor world of the song "Asie" from the Shéhérazade, which keeps us in rapt wonder in a strange exotic world for most of 10 minutes was a bold one, but, in its own way, it worked.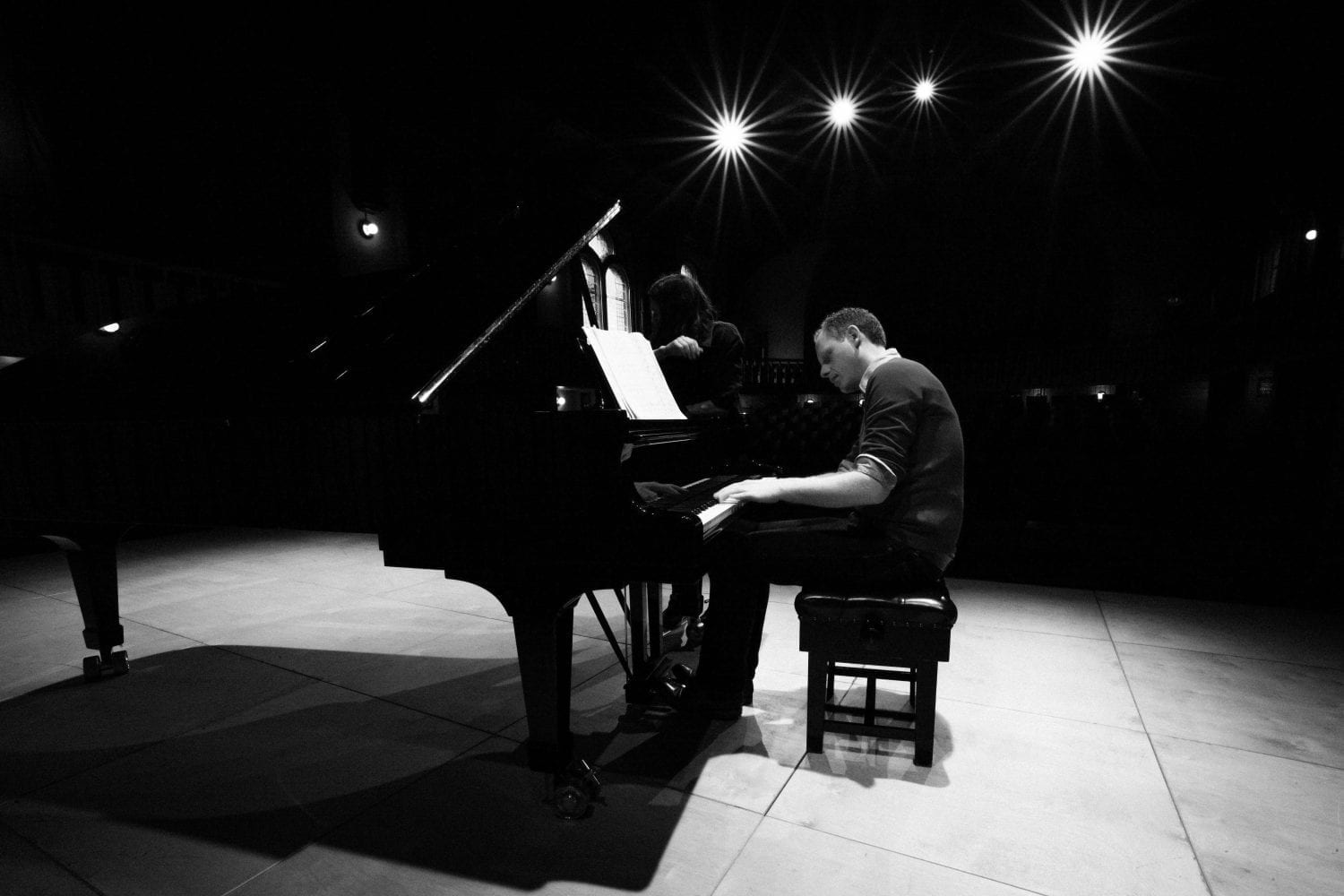 This approach to building a programme does, however, place very great demands on the singers. Spanish mezzo-soprano Clara Mouriz survived the challenge very well musically. She was at her absolute best in the "Chansons madécasses", that extraordinary mid-1920s concoction, where her shaping of phrases, her melodic interaction with flautist Adam Walker and cellist Guy Johnston were both exquisite and jaw-dropping. But as regards the range of emotions, there was perhaps more to question, more to have hoped for. She seemed determined to make Ravel's "Vocalise-étude en forme de Habanera" an opportunity to be vampish and almost camp-ish; it didn't really work. And Guridi's "No quiero tus avellanas" needed much more authority and emotional heft. And whereas Mouriz' French was normally understandable and idiomatic, her ability to differentiate the "e acute" from the "e caduc" was particularly unreliable. It just needs work to put that right.
Roderick Williams, by contrast, was suave and urbane in the first half in Ravel's hastily written "Cinq mélodies populaires grecques", then witty and detached in "Don Quichotte à Dulcinée". In the second half, there was more emotion from him, notably in Schumann's "Aus den hebräischen Gesängen". And the encore, Duparc's "La Fuite", mostly remarkable for its Herculean piano part, underlined the idea that this had indeed been the pianist's night.
Middleton has that skill and knack of the great song pianists, to establish the mood and feel of a song more or less instantly
rating
Explore topics
Share this article