Classical CDs: Drawing rooms, timpani strokes and domestic fiddling |

reviews, news & interviews
Classical CDs: Drawing rooms, timpani strokes and domestic fiddling
Classical CDs: Drawing rooms, timpani strokes and domestic fiddling
Vintage recording techniques, partsongs and Soviet orchestral music
Saturday, 18 November 2023
Jakub Hrůša and the Bamberger Symphoniker
Dvořák: Symphony No. 9 Bamberger Symphoniker/Jakub Hrůša (Accentus)
The technical aspects of this release run the risk of overwhelming its musical qualities: this version of Dvořák's "New World" symphony is spread over six 45rpm LP sides and is, remarkably, a wholly analogue affair. As with this label's direct-to-disc box set of Smetana's Ma Vlast, Jakub Hrůša's Bamberg players recorded the symphony in single takes, the performance captured over two days in April 2023 via three well-placed microphones sending the signal straight to the cutting stylus. There's no download available – we're hearing a live performance (with no audience) from the Konzerthalle Bamberg. Just 1893 copies have been pressed from the master disc, a reference to the the symphony's New York premiere in that year. It's Hrůša who's responsible for the balances, not the engineers; this is about as close to a live performance as you'll experience, short of actually being in the hall. It's easy to romanticise the experience of listening to vinyl, forgetting how scratches, dust and poor quality control can sabotage a good performance. CDs and downloads are, hands down, more convenient and can yield spectacular results. But, if you're curious about how impressive non-digital production can be, you need to hear this set.
The recorded sound has incredible presence and a vivid stereo spread: close your eyes and you can pick out exactly where the Bamberg players are sitting. Hrůša's comments on the sessions are included in an interesting booklet essay on the direct-to-disc process: "the recordings were incredible… there are no corrections of any kind, you play through the piece and that's it." Hrůša's tempi aren't significantly different from those in his excellent 2017 version on the Tudor label, but this performance has an tangible electricity, the first movement's "Allegro molto" feeling more urgent. The string playing is marvellous, portamento applied to the just the right degree, and I like how Hrůša eases us into the second subject. The slow movement never drags and the brass chords have plenty of weight. I'd give a shout-out to Bamberg cor anglais soloist but, inexplicably, they're not named in the booklet. Dvořák's scherzo is as idiomatic as any reading I've heard, and we get two versions: the timpani stroke at the end proved louder than the engineers expected and caused a slight break-off in the sound (an enlarged photo of the affected groove is included!), so a retake was necessary. The first take is included as a bonus. Horns are impressive at the start of the finale and the symphony's bittersweet final minutes glow. There's even an encore in the shape of the first of Dvořák's Op. 54 waltzes, delectably played.
Samuel Coleridge-Taylor: Partsongs Choir of Kings College, London/Joseph Fort (Delphian)
Samuel Coleridge-Taylor: Choral Works London Choral Sinfonia/Michael Waldron (Orchid)
Not one but two recordings of the choral music of Samuel Coleridge-Taylor, by two of my favourite choirs, on two of my favourite labels: what's not to like? They both boast of being premiere recordings of a number of his secular partsongs, although the London Choral Sinfonia disc on Orchid beat the Choir of King's College London on Delphian by a short head, being released a few weeks earlier. But I don't want to play up the competitive aspect: these are two fine recordings which can be enjoyed as complementary to each other, and representative of the variety of Coleridge-Taylor's choral output.
He was a prodigious composer, and his contributions to the partsong genre are of a piece with the fashion of the time for two to five-minute settings of English Romantic poetry, intended to be accessible to large choral societies and chamber choruses alike. This was an important aspect of late-Victorian British music-making, and Stanford, Parry and Elgar are the names most associated with it. Coleridge-Taylor was a student of Stanford at the Royal College of Music in the 1890s, and a lot of the elder composer's style rubbed off on the younger, but there is also a refreshing litheness and energy in the Coleridge-Taylor (which I don't always find the case in his orchestral music).
It is music of its time, conjuring up wood-panelled drawing rooms and draughty public halls. Undeniably sentimental and nostalgic, it also has a harmonic warmth and singability that saves the day, and that both choirs tap into. The Kings College Choir, who I recently reviewed singing Rachmaninov's Vespers, find a completely different sound here. Their singing is committed and driven by forward momentum, in the faster items like "The Lee Shore", effectively sandwiched between two more ethereal numbers. The choir, led well by Joseph Fort, is good in both modes, unafraid to show a bit of gusto, but also happy to wallow where wallowing is right. "Death in the Sierras" sets one of the more unusual texts (Coleridge-Taylor mainly sticks to well-worn poetic paths) and is all the better for it. Most striking of all the songs is probably "Sea Drift", a dramatic and varied narrative of shipwreck and ghosts, which, not surprisingly, both choirs programme first in their selection.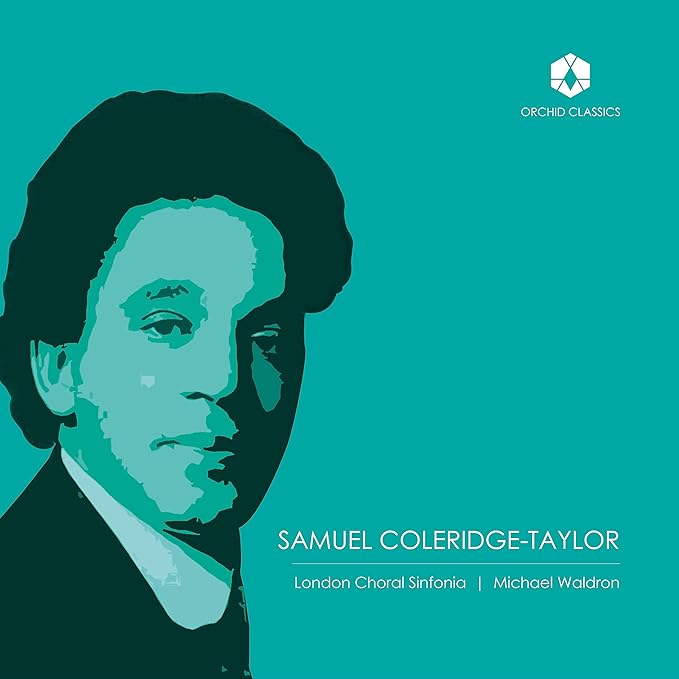 The KCL version switches from mood to mood on a sixpence – it becomes a mini-opera, and a gripping one. The London Choral Sinfonia, a professional group, have a bit more heft and more refinement in their sound (they boast a very starry line-up, so this is not surprising), and whip up a real storm of their own. The LCS's "Whispers of Summer" is a truly winning, the kind of music I don't really care for in theory, but is irresistible when done with such a limpid sound and humble self-effacement. Another stellar performance is "Summer is gone", which has a more daring harmonic world, realised with an effortless simplicity.
The LCS album boasts a disc of sacred music to go with the secular one, reflecting Coleridge-Taylor output of liturgical Anglican music, most with organ (James Orford). The Te Deum is fittingly festal, the psalm settings should be much better known, homophonic and straightforward, but with the reassuring solidity of the English hymnal, and "By the waters of Babylon" combines the religious tone with some of the drama of the partsongs. The LCS enjoy opening the throttle on the big moments, but the performance is never bombastic. And in the anthem "In thee, O Lord", written when the composer was just 16, the singers give a relaxed and charming reading what should be a staple of cathedral evensongs.
It must be said that both albums are exemplary productions. Aside from the performances and the top-notch production (Paul Baxter for Delphian, Adrian Peacock for Orchid), the CD designs are beautiful, both also include full texts, and the liner notes are extensive and illuminating (Jonathan Clinch and George Hall respectively). - Bernard Hughes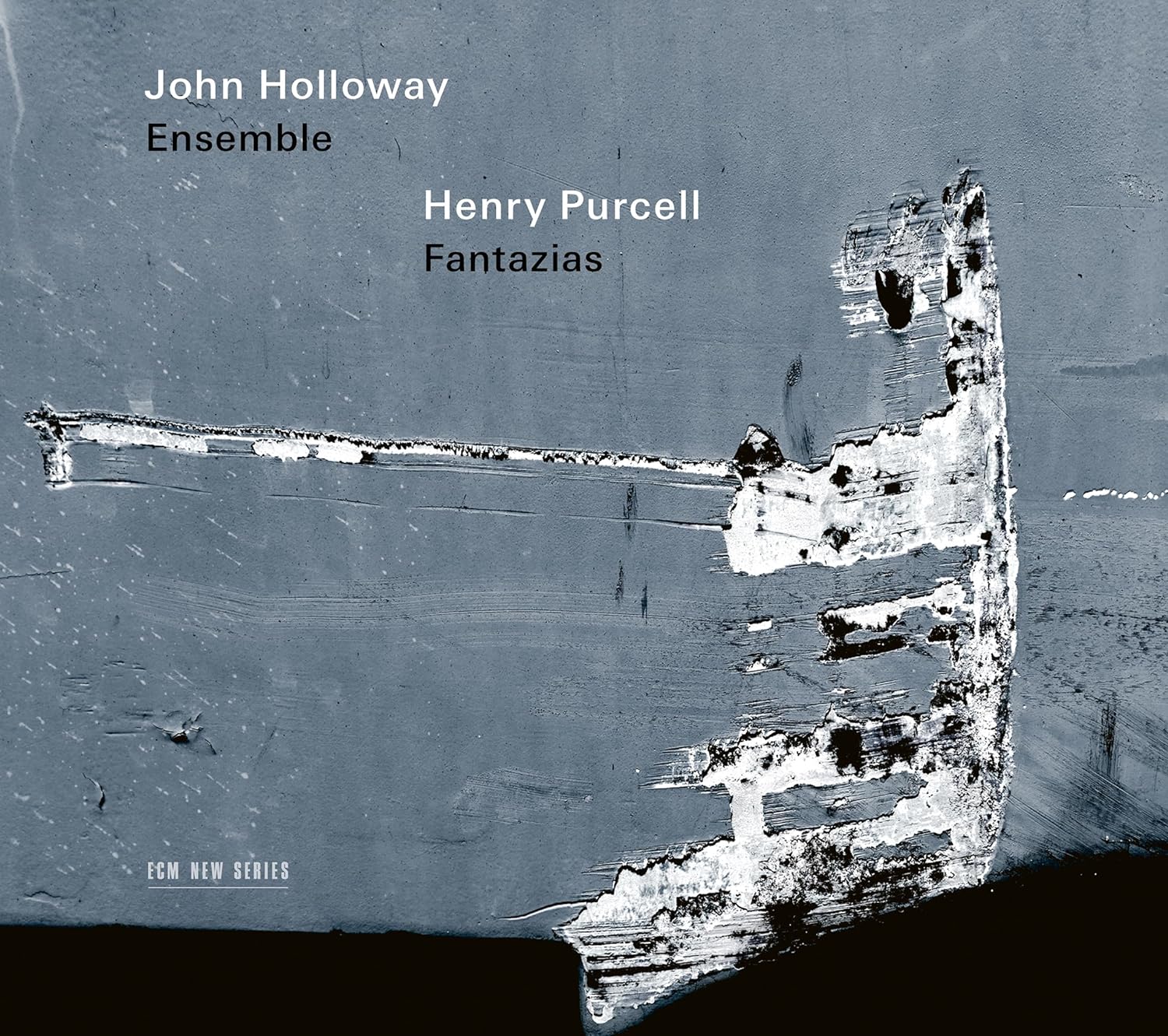 Purcell: Fantazias John Holloway Ensemble (ECM)
Veljo Tormis: Reminiscentiae Estonian Philharmonic Chamber Choir,Tallinn Chamber Orchestra/Tõnu Kaljuste (ECM)
There is something deliciously enticing about ECM CDs, with their beautiful, even austere, cover images and cool typeface, which so often contain music that is similarly intriguing and elusive. This pair of recent releases is a case in point, Purcell's almost crazily inventive Fantazias, arranged for modern strings, and the unique, eccentric voice of Estonian choral composer Veljo Tormis (1930-2017). Seventeenth-century fantasias combined the high-style of learned counterpoint with an improvisatory style – for sure the harmonic complexities of Purcell's pieces rule out actual improvisation, but they retain the fluidity and serendipity of older keyboard fantasias. This was a domestic art form, practised by groups of friends playing together who rather "chose to fidle at home, than to goe out, and be knockt on the head abroad", as Roger North had it. The fun is in the intricate interplay of parts, each voice individual but subsumed into the whole, but by the time Purcell wrote his Fantazias in 1680 it was a hopelessly old-fashioned form.
Indeed, his are the last ensemble fantasias published in England and are something of a tribute to the tradition of Lawes, Jenkins and Locke, taken to new heights of harmonic and contrapuntal wizardry. Some are sombre and infinitely sad (such as IX or V), some dance with a Bachian lightness (VI), and some hark plainly back to a starkly antique style (the haunting XII that ends the disc). The expressiveness of the music is extraordinary for a composer barely into his 20s, and it is played with wrenching emotion by the John Holloway Ensemble, comprising violin, two violas and cello. I try to avoid the overused word "plangent" in reviews, but it is really the only word here. The ensemble's very restrained vibrato, paired with plaintive swells through long notes, and a leaning into the dissonances make for a listening experience that is never comfortable but always compelling.
Tormis's music is a relatively recent enthusiasm of mine, having first heard it earlier this year, and here performed by the Estonian Philharmonic Chamber Choir and Tallinn Chamber Orchestra, under veteran conductor Tõnu Kaljuste. The music has in common with the Purcell a singlemindedness – and a strangeness that carries it out of its time. Although Tormis's language is that of contemporary music in some ways, it also deals in ancient ritual, folk music and medieval theatre in its mix. It is hard to place. The music on the album deals with Tormis's memories of his Estonian childhood, both chorally and orchestrally. The Tower Bell in my Village (1978) is for choir, with two sopranos, reciter and tolling bell, and opens with the magical line "I can see as much of the universe from my village as can be seen from anywhere on earth". In the piece Tormis weaves together Estonian folksongs and threnodies with the poetry of Fernando Pessoa, in a kind-of-opera, kind-of-concerto for choir whose 14 minutes race by.
The central panel is an arrangement for strings of Reminiscentiae, originally for male choir and flute. This works through the four seasons, starting with autumn, and makes an interesting contrast to Vivaldi, Tormis as understated as Vivaldi is colourful and extrovert. The arrangement, made by the composer himself in 2009, works well instrumentally, the string timbre tinged with Indrek Vau's trumpet and Madis Metsamart's percussion, the memories of childhood never saccharine. The last two pieces – Hamleti laul ("Hamlet's Song") and Helletused ("Herding Calls") – bring together choir and orchestra, in arrangements by Tõnu Kaljuste. These amplify the choral originals with spacious orchestrations, which are almost Sibelian in places. Herding Calls, with a haunting solo by soprano Maria Valdmaa, is a touching evocation of a past Estonia using folk materials – although as Tormis himself said: "I do not use folk song. It is folk song that uses me." And here it uses him to stunning effect. - Bernard Hughes
Weinberg: Dawn, Symphony No. 12 BBC Philharmonic/John Storgårds (Chandos)
If you're curious about Mieczysław Weinberg's music, his lyrical and attractive Symphony No. 3 might be the best starting point. Try a superb recent recording on DG with Mirga Gražinytė-Tyla and the CBSO. Then, if you're feeling brave, investigate this new Chandos disc. Weinberg's 12 Symphony carries the subtitle "In memoriam Dmitri Shostakovich" and was completed less than a year after the older composer's death. Kirill Kondrashin expressed interest in conducting the first performance, then demanded drastic cuts and a replacement first movement. Maxim Shostakovich eventually conducted the (uncut) premiere in 1979. It's a big piece, its four sections lasting just less than an hour. And while you can't fault Weinberg's compositional fluency (the long first movement and finale are superbly constructed), the prevailing dourness makes for tough listening. Even Shostakovich's darkest late works contain chinks of light. Weinberg's glass was perennially half-empty at this stage in his career, the occasional perky melodies rarely given space to breathe. The opening movement's anguished coda packs a real punch in John Storgårds' performance, followed by a downbeat, subdued scherzo.
The ten-minute "Adagio" offers some respite, the BBC Philharmonic's upper strings unfazed by Weinberg's spare, angular writing, and the finale's whimsical marimba theme is ear-catching. The positivity can't last, and the violent climax and collapse nine or so minutes in recalls similar passages in Shostakovich symphonies. Weinberg's extended coda is genuinely affecting, the music seemingly finding peace before an unexpected sting in the tail. The coupling is Weinberg's 1957 patriotic symphonic poem Dawn, written for the 40th anniversary of the 1917 Revolution. Again, several passages recall Shostakovich, and the final minutes are brilliantly gaudy. Chandos's sound has plenty of depth and the sleeve notes by David Fanning and Storgårds are insightful. Recommended.
Violin Conversations Madeleine Mitchell (Naxos)
There's a tantalising selection of British composers listed on the back of violinist Madeleine Mitchell's recital CD, some familiar and other completely new to me. You wouldn't normally expect Howard Blake and Thea Musgrave to share disc space, Mitchell offering an intriguing mixture of the new and the almost-new. The pieces were taped in 2022 with the exception of the opener, a 1996 BBC recording of Alan Rawsthorne's Violin Sonata. Rawsthorne doesn't get played enough (do try his terse orchestral Symphonic Studies) and this compact four-movement work is deeply serious but absorbing, Mitchell and pianist Andrew Ball alive to the blend of gravitas and soul. It's followed by a brief solo "Dybbuk Melody" by Joseph Horovitz, an Austrian émigré who pitched up in England in 1938, his prolific compositional career including the brilliant children's cantata Captain Noah and his Floating Zoo. I sang this at primary school, and I'm hoping that someone reading this review did too?
Errolyn Wallen's "Sojourner Truth" is one of several works written for Mitchell, inspired by the life of an 18th century American abolitionist and using a spiritual which she would have known. We get pieces from Australian composers Wendy Hiscocks and Douglas Knehans, the former's solo "Caprice" an ecstatic portrait of a bird in flight. Mitchell and pianist Ian Pace Musgrave's find the lyricism in Musgrave's thorny, serial "Colloquy"; easier to assimilate is "Barcarolles" by Martin Butler, accompanied by the composer. There are pieces by Richard Blackford and Kevin Malone, whose "Your Call is Important to Us" should raise a wry smile, Mitchell's discursive solo line suggesting a frustrated consumer stuck on hold. Blake's "The Ice Prince and the Snowman" makes for an unexpectedly consonant closer, a brief pas de deux taken from the ballet based on his score for Raymond Briggs' The Snowman. Mitchell's poised, confident playing is a constant, and the disc is superbly annotated.
It is music of its time, conjuring up wood-panelled drawing rooms and draughty public halls
Explore topics
Share this article