Classical CDs: Elephants, pestilence and lockdown fiddling |

reviews, news & interviews
Classical CDs: Elephants, pestilence and lockdown fiddling
Classical CDs: Elephants, pestilence and lockdown fiddling
Six more zingers, including strong British contemporary music and the complete Ravel
Saturday, 13 February 2021
Always moving: composer Anna Clyne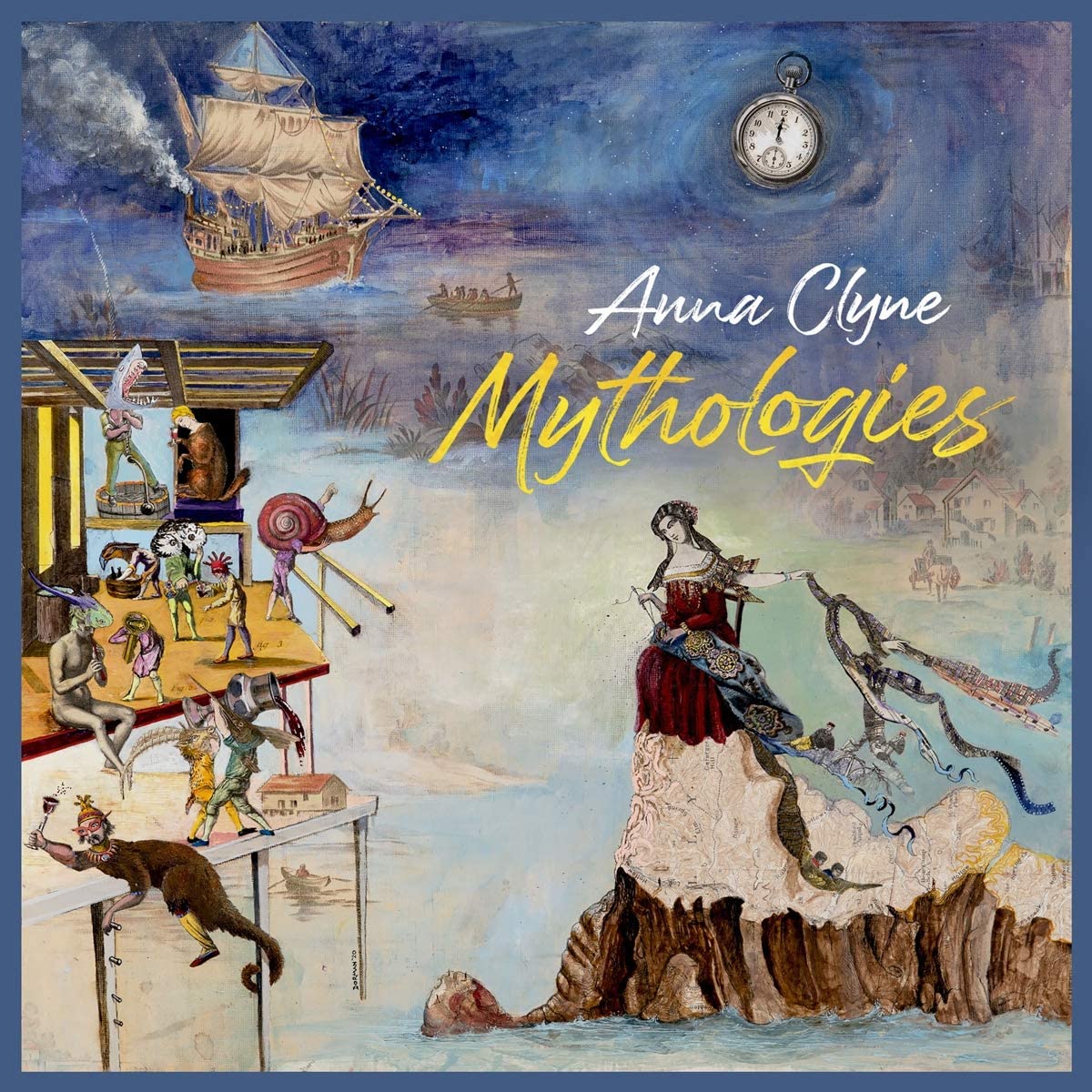 Anna Clyne: Mythologies BBC Symphony Orchestra/Marin Alsop, Sakari Oramo, Andrew Litton, André de Ridder (Avie Records)
The musical content is impressive enough, but this disc is almost an unofficial tribute to the BBC as a supporter of new music. These are pin-sharp performances of works which require a virtuoso response, the BBC Symphony under four different conductors playing as if their lives were at stake. The five Anna Clyne works collected here were written between 2012 and 2014, neatly sequenced in an order that makes musical sense. 2013's Masquerade, written as an opener for the Last Night of the Proms, is a stunner, an engrossing five-minute explosion. Unabashedly tonal but thrillingly contemporary, Clyne instinctively knows what to do with her material, the melodies careering around the orchestra as if someone's fiddling with the balance settings, hinting at her background in electro-acoustic music. I love the lack of padding: the feeling of movement, of development is always present. 2015's The Midnight Hour is a noirish nocturne, its 13 poetry-inspired minutes as packed with ideas as a Strauss or Sibelius tone poem.
Violinist Jennifer Koh is the soloist in The Seamstress, an arresting extended single movement concerto. Listen carefully halfway through and you'll just make out Clyne's fellow composer Irene Buckley softly reciting a snatch of Yeats. Night Ferry's stormy seascape is brilliantly sustained, the disc ending with eight minutes of frenzied activity in the shape of <<rewind<<, the occasional bangs and screeches inspired by a video cassette being wound backwards. All enthralling. The performances, conducted variously by Marin Alsop, Sakari Oramo, Andrew Litton and André de Ridder are exemplary, the BBC recordings full of punch. I love this disc. You will too. Treat yourself and buy it on vinyl: spread over a pair of LPs, the sound has incredible bloom and punch.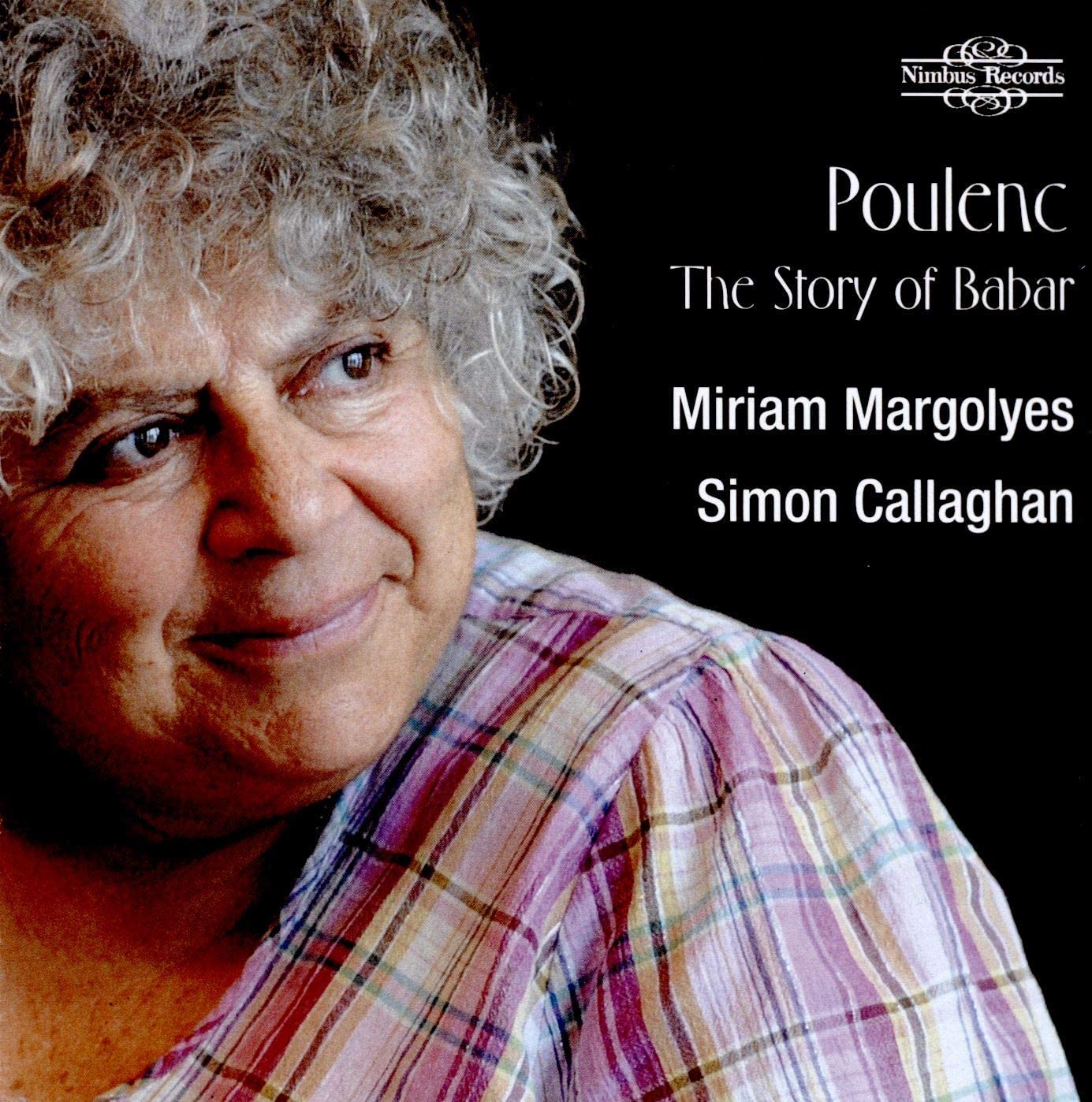 Poulenc: The Story of Babar Simon Callaghan (piano), Miriam Margolyes (speaker) (Nimbus)
Good recordings of Poulenc's Babar in English are surprisingly thin on the ground, presumably down to Jean de Brunhoff's 1930 story no longer being a fixture on children's bookshelves. I like Jean Françaix's idiomatic orchestral transcription but the purist in me prefers the piano original. The work began life as an improvisation in 1940, the grandchildren of some of Poulenc's cousins complaining about the music he was practising and demanding that he "play" Babar instead. The work was finally notated five years later; hearing it again makes one marvel at the composer's refusal to water down his style. This is vintage Poulenc, the piquant harmonies and abrupt mood changes utterly characteristic. The moment where Babar's mother is killed, the soft chords abruptly disturbed by a sharp poke, is devastating. Simon Callaghan excels in the quiet, tender corners of the score, even managing to make the mushroom-induced death of the Elephant King affecting.
Marrying speech and music is difficult, and though Miriam Margolyes and Callaghan were recorded separately and in different locations, Nimbus's engineers have done a superb job at stitching the two parts together. Margolyes delivers the text with sensitivity and restraint, never over-egging things. You can sense that she's listening to every note and responding appropriately. This is highly enjoyable: if you're struggling with home schooling, turn off the laptop, switch off the wi-fi and slap this on instead. The disc is just 28 minutes long, but it's at budget price.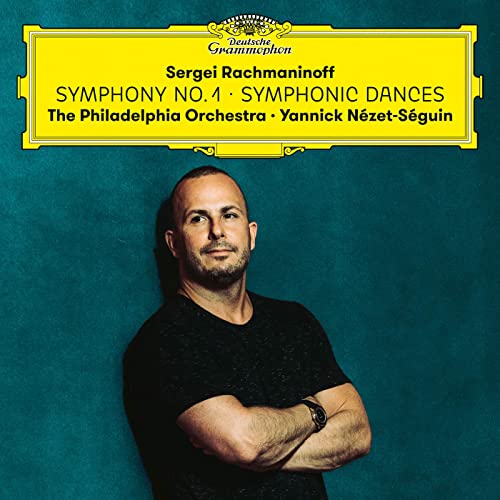 Rachmaninov: Symphony No. 1, Symphonic Dances The Philadelphia Orchestra/Yannick Nézet-Séguin (DG)
Rachmaninov's entire compositional career is bookended on this release, his wild and woolly Symphony No. 1 paired with the late Symphonic Dances. Which strengthens the connections between the two works, and you're left wondering how Rachmaninov might have developed had the symphony's 1897 premiere not been a shambles. Recalling afterwards that he "felt like a man who suffered a stroke", the score was suppressed and lost, the symphony only reconstructed in 1945 when a set of parts was discovered in a Leningrad library. It's an extraordinary, impassioned piece, the harmonic pungency and rhythmic energy offsetting any gloom. The composer's fingerprints are all here, with a pithy motto theme, brilliant fugal writing and melodies which recall liturgical chants. Yannick Nézet-Séguin's Philadelphia Orchestra is on superb form in this live recording, moments like the first movement's angry fugato full of power, the symphony's doomy coda preceded by one of the best tam-tam thwacks you'll hear on disc.
Rachmaninov's Symphonic Dances feels like a symphony in all but name, its three-movement layout echoing his Symphony No. 3, completed just a few years before. Written in Long Island in 1940, this is one of the great late works by any composer. If you don't know it, start here; Yannick Nézet-Séguin nails Rachmaninov's pithy late style without underselling the music's soul. The first dance's chromatic piano scales are reinstated and there's a melting saxophone solo. The strings' portamento feels just right, and I like the urgency Nézet-Séguin brings to the main theme's reprise. And that quotation from Symphony No. 1 at the close – it's a heartbreaker. Terrific stuff, with plenty of wit in the sardonic central waltz and a final movement which never lets up. What a fantastic ending this piece has. Nézet-Séguin lets the tam-tam ring out at the end, but I'll forgive him for that. Stunning, in other words; I've had this disc for barely a week and haven't stopped playing it.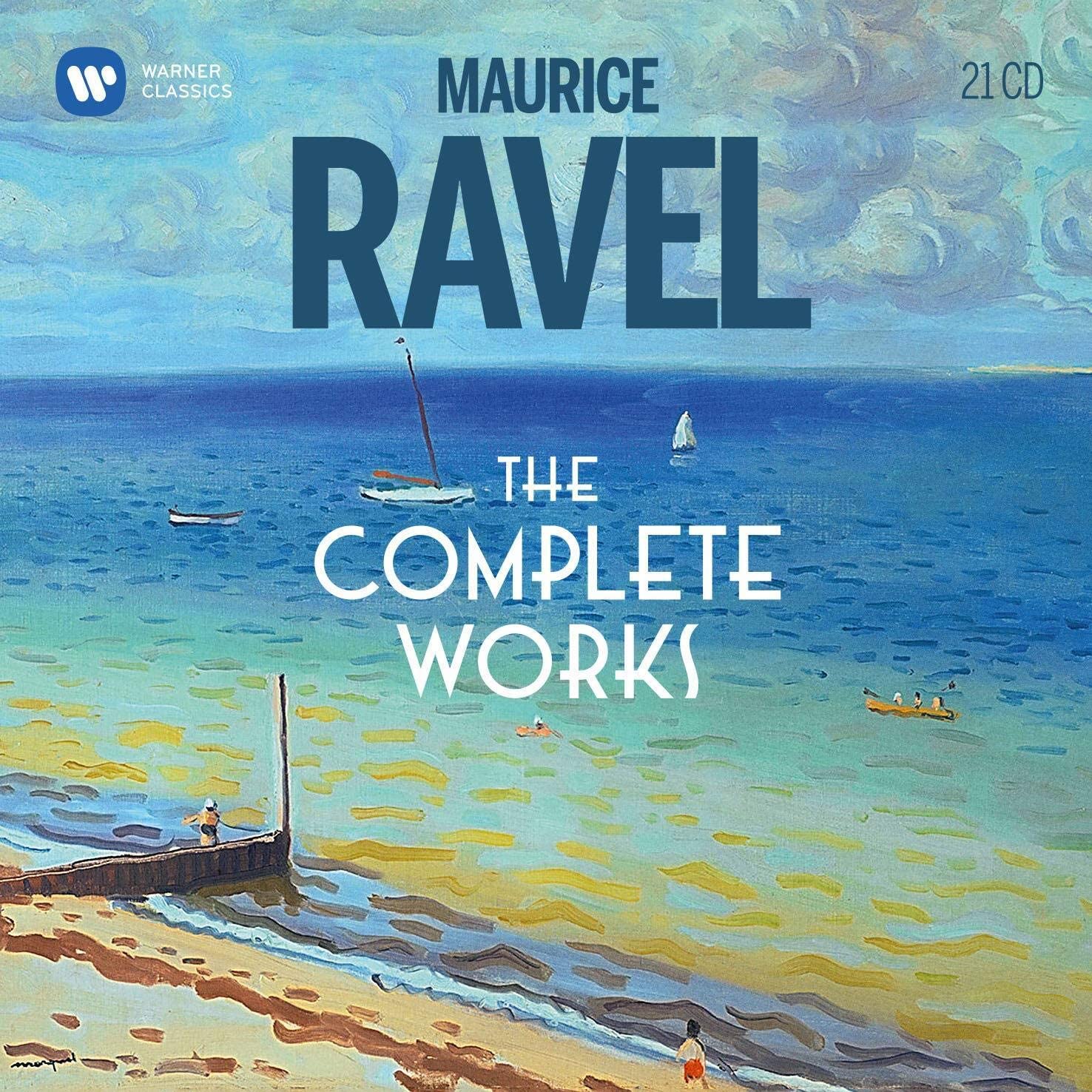 Ravel: The Complete Works (Warner Classics)
You expect this box set to be good before removing the shrinkwrap, Warner Classics' ownership of the EMI and Erato archives giving the company access to choice Ravelian morsels. That a major composer's entire output can be squeezed onto 21 CDs in a compact cardboard box is both alarming and miraculous, and you suspect that Ravel would have approved. I'd suggest starting at the end, the last four discs crammed with historical recordings from noted interpreters and friends of the composer. Plus the man himself, giving us crystalline, unsentimental accounts of the Valses nobles et sentimentales, Pavane and other short pieces captured on piano rolls made in 1913 and 1922, along with 78s of him conducting Bolero and the Introduction et allegro. Marguerite Long's 1932 version of the Piano Concerto in G sounds incredibly vivid in this transfer, the unhomogenised orchestral textures (especially cor anglais and trumpet) as enchanting as Long's hair-raising performance. Pierre Monteux and Charles Munch direct pioneering recordings of some of the orchestral pieces, and even Poulenc turns up as accompanist in a pair of songs. All fascinating, and worth the purchase price alone. But Ravel of all composers needs decent crackle-free stereo to work his magic, and the modern recording choices across the rest of the set are mostly excellent.
Five discs of piano music feature the likes of Martha Argerich, Alexandre Tharaud and Bertrand Chamayou, plus a few gems from Samson François, whose terrifying Gaspard de la nuit still sounds definitive. We also get his sharp-witted take on the D major Piano Concerto. And though Martha Argerich's live 2016 account of the G major is perfectly fine, it would have made more sense to hear the one taped by François in 1968. André Cluytens and Jean Martinon recorded matchless Ravel sets in the 1960s and 70s and it's a little frustrating that more of their performances aren't included here. Cluytens' Daphnis et Chloé is glorious, and Martinon's Le Tombeau de Couperin and La Valse are exceptional. Munch's Bolero is steady and relentless, as the composer preferred, and there's an entertaining selection of other composers' works orchestrated by Ravel. Lorin Maazel's early 1960s Philharmonia version of Pictures at an Exhibition has plenty of bite, and I'd not previously come across Ravel's transcription of Schumann's Carnaval. It's fun. Three early cantatas, attempts to win the Prix de Rome, are entertaining rarities, and the solo vocal music is well served. Maazel's DG versions of the two operas remain reference recordings, but there's much to enjoy in well-cast modern accounts of L'Heure espagnole and L'Enfant et les sortilèges from Armin Jordan and Mikko Franck respectively. You could lose yourself in this set for months, and it's very reasonably priced. Buy forthwith, along with the two box sets of Ravel orchestral music conducted by Cluytens and Martinon, both on Erato.
Vivaldi: The Four Seasons Alexandra Conunova (violin) (Aparté)
Recorded in August with a group of friends accompanying, Alexandra Conunova's Vivaldi disc grew from her experiences of lockdown in her Lausanne apartment and playing to neighbours from her balcony. Photos of the recording sessions show, poignantly, a smallish group of undistanced, unmasked players. Is The Four Seasons the most frequently recorded work ever? One UK online retailer lists almost 300 versions. Conunova's doesn't attempt to do anything radical apart from rejigging the order in which the four concertos are usually programmed, so that Autumn starts and we finish in Summer. But it's lively, well characterised and beautifully played. Having a backing band of just 12 players is an asset, and the unanimity of movement is immediately apparent, the ensemble responding to Conunova's every move. There's some lovely continuo work too from harpsichordist Paolo Corsi, outstanding at the start of Autumn's middle movement.
Winter's opening duly chills, helped by a swift basic tempo, the weight and attack of the tutti strings startling. There's a welcome attention paid to dynamics, the music rising and falling like blasts of cold wind. And how cosy, how consoling is the concerto's middle movement, Vivaldi warming us by the fireside while the rain pours outside. Spring and Summer are similarly breezy and affectionate, the stops really pulled out for the latter's thunderstorm. There's no coupling, but no one should feel short-changed.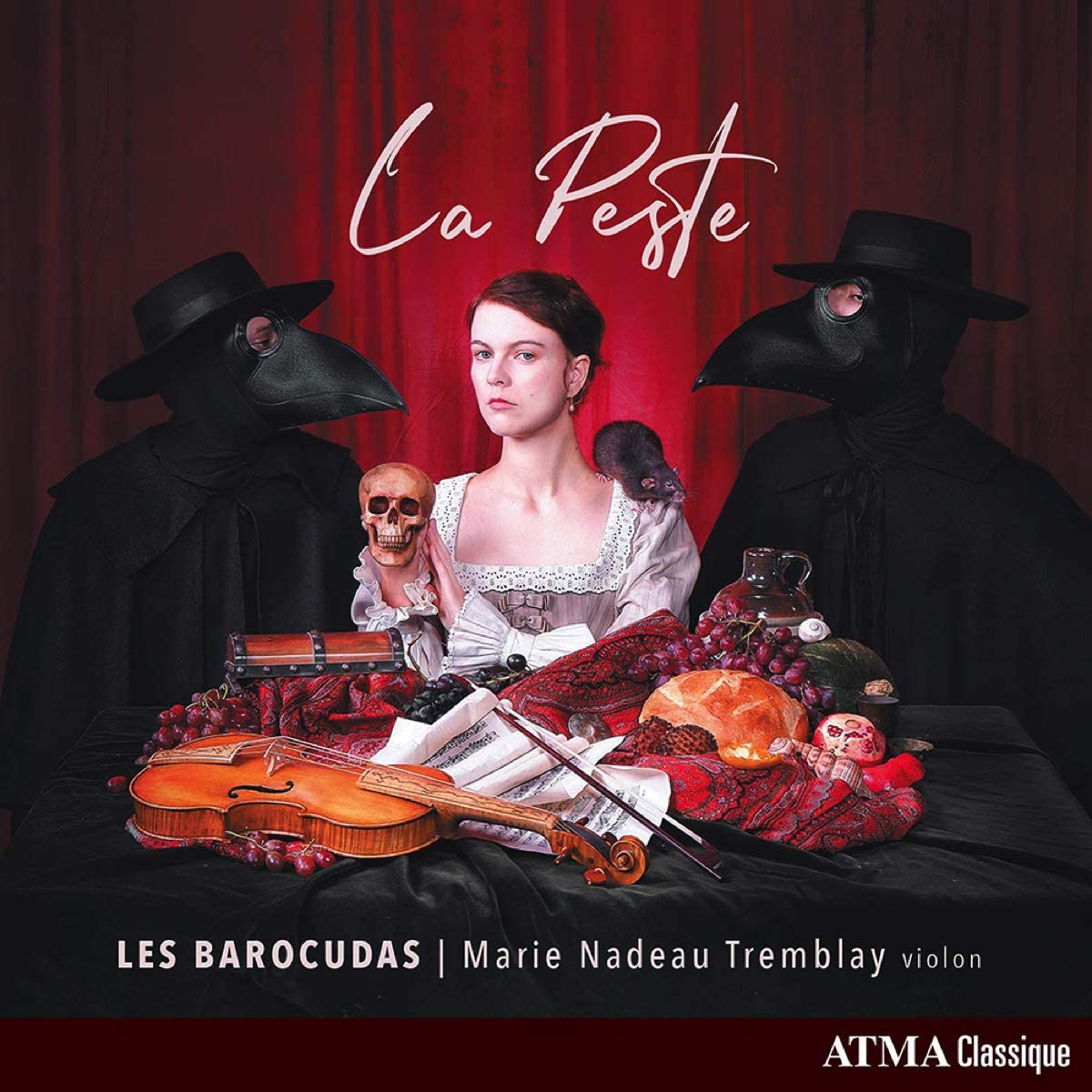 La Peste Les Barocudas, with Marie Nadeau-Tremblay (violin) (ATMA Classique)
A few lines by French fabulist Jean de la Fontaine are quoted at the head of this disc's booklet, describing "A sickness that sows such frightful seeds/Sickness that heaven's anger framed/To be fit punishment for earth's immense misdeeds." What better time could there be to release an album of plague-themed Baroque music? This anthology was actually planned in autumn 2019 but recorded last March, each of the nine works composed by 17th century violinists who were directly affected by the pandemic. Pieces like Johann Schmelzer's "Sonata tertia", seven minutes of halting, introspective melancholy, seem to directly reflect the era's terrors, whilst Giovanni Fontana's little "Sonata quarta" is disarmingly upbeat, a musical response compared here to a Samuel Pepys diary entry from 1666: "I have never lived so merrily as I have done this plague-time."
Knowing the various composers' back stories isn't a prerequisite for enjoying their music, though it's shocking to read how many were killed by the plague. Like Salomone Rossi, whose "Sonata in dialogo detta La Viena" sounds like a poignant love duet between violin and viola da gamba. The disc ends peacefully with Schmelzer's "Sonata quatra", 10 minutes of consolatory warmth. This is a fascinating collection, neatly played by the Montreal-based baroque trio Les Barocudas. Violinist Marie Nadeau-Tremblay's sweet tone offsets the prevailing gloom, and she's well-supported by Ryan Gallagher and Nathan Mondry. Interesting notes and warm sound make this an attractive anthology.
This is one of the great late works by any composer. If you don't know it, start here
Explore topics
Share this article