Classical CDs: Nuts, bolts and blu-tac |

reviews, news & interviews
Classical CDs: Nuts, bolts and blu-tac
Classical CDs: Nuts, bolts and blu-tac
Contemporary piano music, post-war British songs and baroque cantatas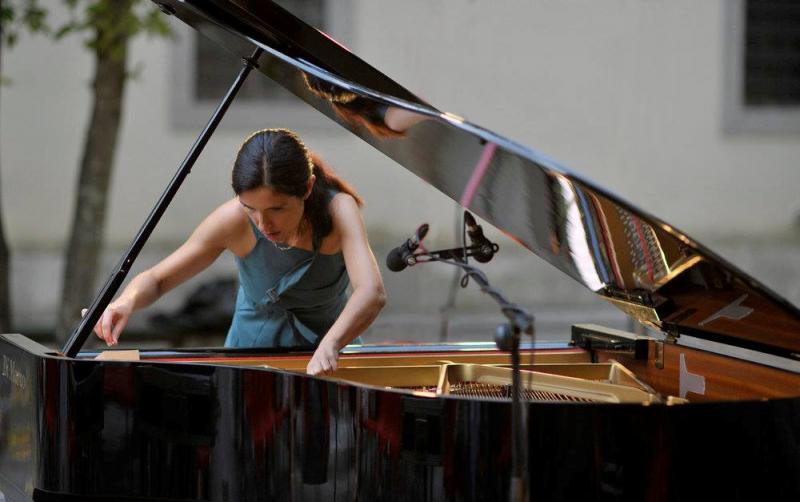 Agnese Toniutti, preparing for some John Cage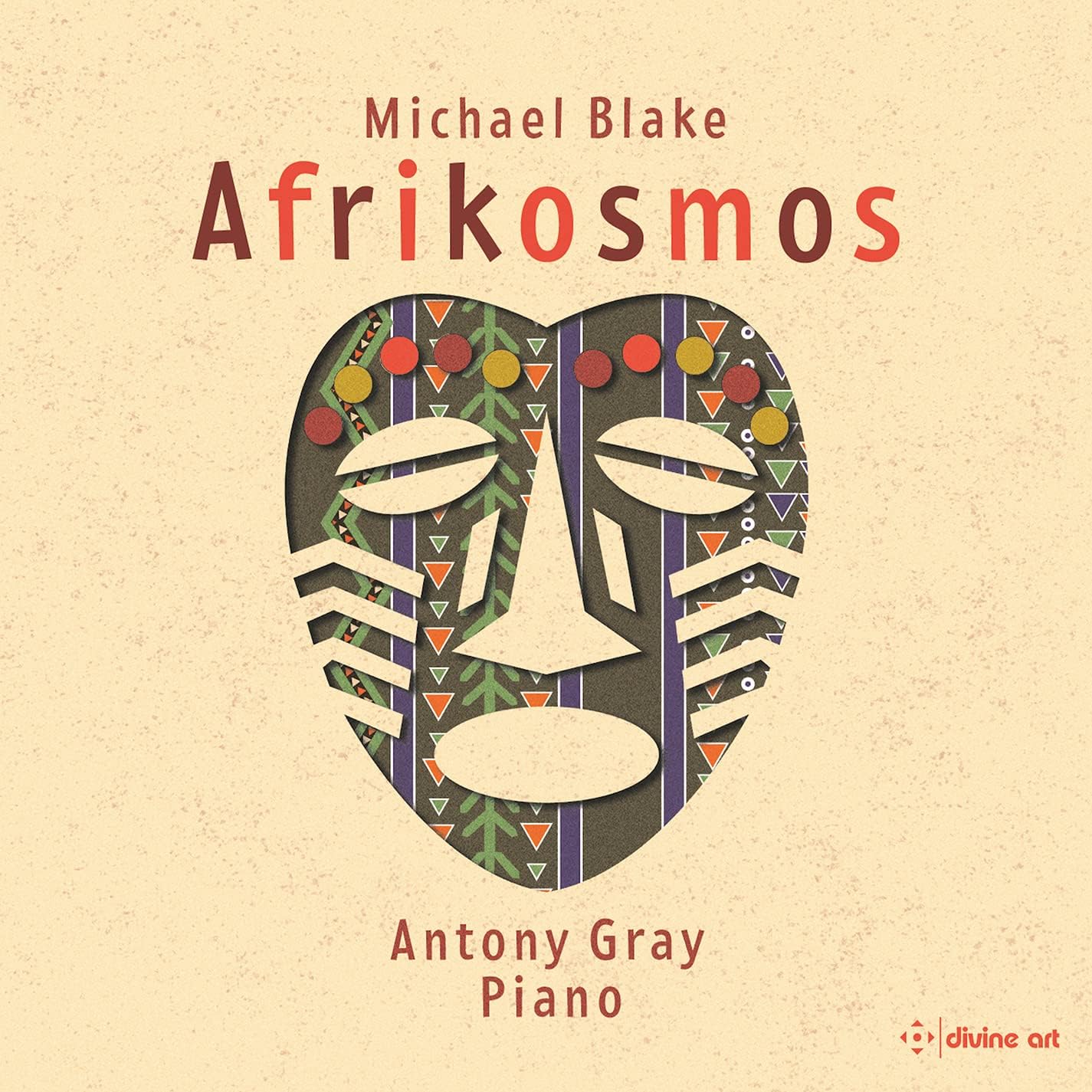 Michael Blake: Afrikosmos Antony Gray (piano) (Divine Art)
It's all in the name; the six volumes of Bartók's Mikrokosmos were indeed the model for Afrikosmos, a sequence of 75 short pieces by South African composer Michael Blake (b.1951). As with the Bartók, Blake's epic work is a six-volume compendium of studies, dances and character pieces in ascending order of technical difficulty, Blake seeking to explore "the range of traditional music in sub-Saharan Africa". Each of the three discs in this set can be listened to as a discrete hour-long programme, Blake further categorising the pieces into groups which include birdsong, work and domestic songs, "Experiments, Signposts and Places" and what he describes as "musical nuts and bolts." Blake's lucid, detailed sleeve notes are fascinating, but I'd suggest just diving in and listening. Begin listing your favourite numbers and you'll need several sheets of paper. Homages to Grieg and Percy Grainger on the first disc are delightful, Blake later paying tribute to figures as diverse as Bach, Puccini and Kurtag. "The Diary of a Dung Beetle" is a propulsive nod to Bartók's own "From the Diary of a Fly", pianist Antony Gray whistling along halfway through.
The four pieces based on popular music which appear early on the second disc are fun, their business and energy in stark contrast to the spareness of numbers like "Distant Cowbells". Blake is fascinated by rhythmic and harmonic patterns, "Weave" sounding exactly like someone absent-mindedly fiddling with a thumb piano. The third disc includes tributes to Satie and Henry Cowell and several fascinating studies based on modes and differing intervals, the set closing with variations on a South African protest song. It's all marvellous, and if any pieces really catch your ear, you can inspect, buy and download the sheet music from Blake's website. Gray is a persuasive advocate, and Divine Art's engineering has atmosphere and impact.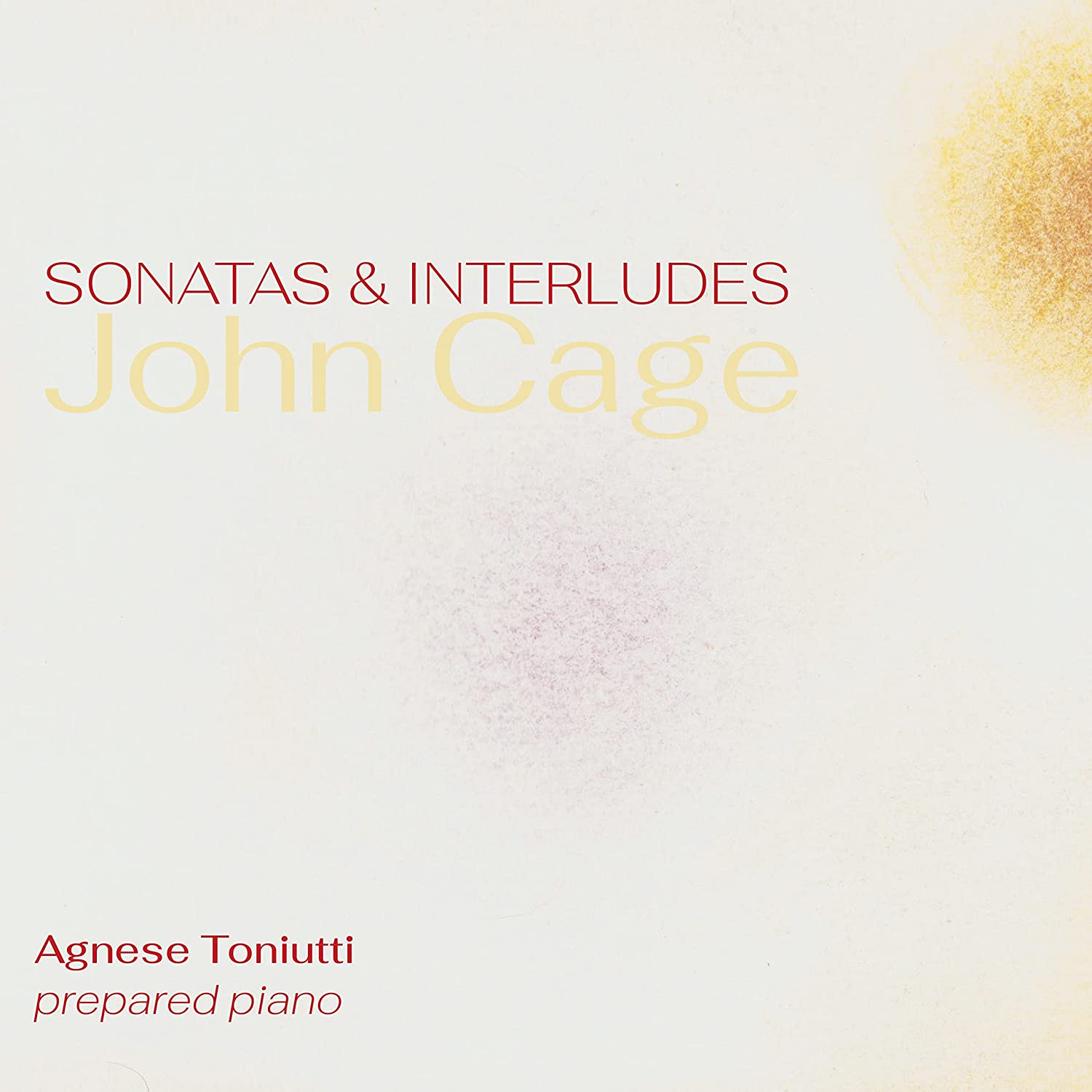 John Cage: Sonatas and Interludes for Prepared Piano Agnese Toniutti (Neuma)
Arnold Schoenberg famously said of his sometime student John Cage, "Of course he's not a composer, but he's an inventor – of genius." Perhaps his greatest invention was the so-called "prepared piano", in which household items such as screws and bolts, erasers and blu-tack are placed directly onto the strings inside a grand piano, so that the notes are transformed into pings and plops, and a single pianist has at her hands a complete percussion instrument. The description of what has to be placed where inside the piano is incredibly precise, but what is fascinating is how different from each other all prepared pianos sound. It is generally a very dry timbre, often compared to the sound of Indonesian gamelan, with pitches so distorted that conventional melody is rarely able to emerge.
Cage's most extended – and most successful – piece for prepared piano is the set of Sonatas and Interludes from 1946-8. Sixteen short, mostly binary-form sonatas are separated by four free-form interludes. The rhythmic structure of the music is constructed with great numerical care: there is a kind of fractal process by which the small-scale durations are projected onto the whole. But this description is deceptive: the music sounds improvisatory and very free, even where it isn't. There are umpteen previous recordings of the Sonatas and Interludes. Experimental music legend John Tilbury is a bit too urgent for my tastes, and James Tenney, a student of Cage, perhaps a bit too laid back. Agnese Toniutti is pretty much in the sweet spot. The quirky jazziness of Sonata II is just right, as is the processional elegance of III. Towards the end, XIV is minimalism avant la letter, and the decision to run straight into XV makes for a hypnotic run at the end of the sequence. Italian pianist Agnese Toniutti specialises in 20th and 21st century music, and is clearly deeply embedded in the tradition that Cage started. This is a very worthwhile contribution to the discography of a composer more talked about than listened to. Bernard Hughes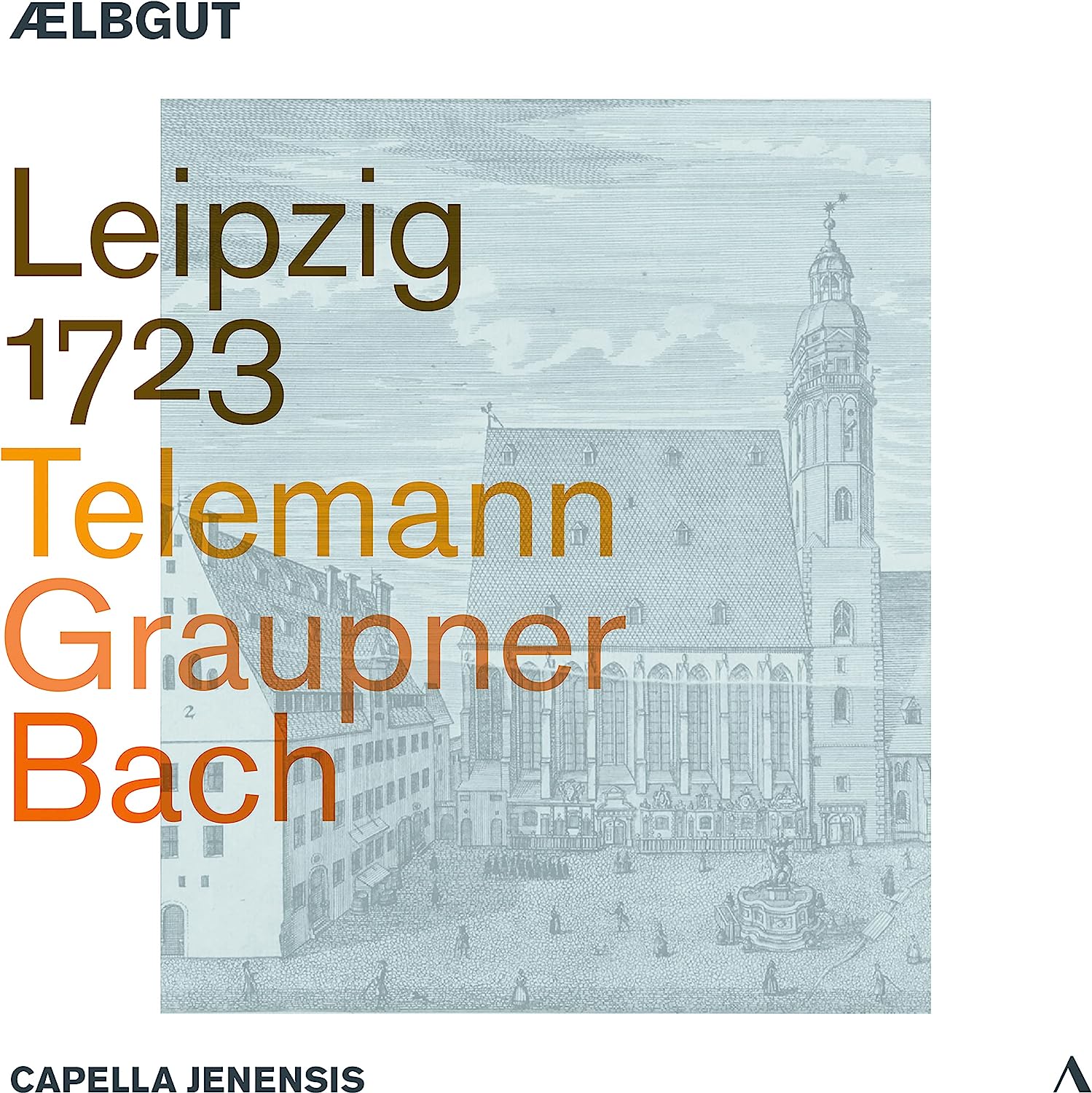 Leipzig 1723: Music by Telemann, Graupner and Bach Capella Jenensis, Ælbgut (Accentus)
In June 1722 Johann Kuhnau, Thomas Kantor in Leipzig, died after 21 years in post, and the city council was left with the task of finding a replacement of equal standing. The council's appointment was of one of the most respected composers of the time: Georg Philipp Telemann. He was delighted to accept, but his employers in Hamburg immediately doubled his salary and he decided to stay there. Disappointed, the Leipzigers turned instead to Christoph Graupner, Kapellmeister in Darmstadt, and once a student of Kuhnau's at the Thomaskirche. In January 1723 he had an audition, in the form of two specially composed cantatas, which went down well and he looked a shoo-in for the job. But Graupner kept the council waiting and, fearing a repeat of the Telemann experience, it looked instead to the Kapellmeister at Köthen, who they invited to Leipzig. But it wasn't till Graupner definitely turned them down that Bach got the nod – "since it is not possible to get the best, we should choose someone average" – in one of the most fateful and successful, appointments in music history.
This lavishly-produced and winningly-performed CD puts alongside the audition cantatas of all three composers (with some speculative work over which Telemann pieces were actually heard). Of course Bach's cantatas are the best, but it is fascinating to hear them alongside his contemporaries. Graupner's "Lobet den Herrn alle Heiden" has trumpets and timpani in complacent grandeur, and the delightful alto aria "Ein Christ, der Christum liebet" is delivered by Stefan Kunath with gusto.Telemann's "Ich muß auf den Bergen weinen und heulen" is elegant and has the effortless facility that characterises his prodigious output. "Gott ist ein rechter Richter" is the perfect vehicle for bass Martin Schicketanz, and the whole of Capella Jenensis is terrific throughout, especially organist Cornelia Osterwald. But check out Bach's chorus "Aller Augen warten, Herr" or the brilliant chorale setting "Ertöt uns durch dein Güte" to marvel at how they ever considered appointing anyone else. Bernard Hughes
Linos Piano Trio: Stolen Music – works by Debussy, Ravel, Dukas and Schoenberg (SWR2)
In Search of Lost Dance (SWR2)
Two recent discs by the multinational Linos Piano Trio deserve to be reviewed together. Both contain inventive arrangements made mostly by the group, the first disc containing an intriguing selection of fin-de- siècle works. The album's title refers to Stravinsky's comment about great composers stealing rather than borrowing, pianist Prach Boondiskulchock's notes reminding us that transcriptions and arrangements were the only way for many music lovers to hear new works until the advent of recording. If an arrangement can make me temporarily forget what the source material sounds like, it gets my vote, and hearing how violinist Konrad Elias-Trostmann phrases the opening of Debussy's Prélude à l'après-midi d'un faune won me over within seconds. The introduction to Dukas's L'apprenti sorcier is incredibly atmospheric here, the piano's loud clipped chords at 2'03" like being poked with a sharp stick. Vladimir Waltham makes a persuasive case for Dukas's bassoon theme played on cello, and the pacing is just right. Things get genuinely scary, and the sorcerer's last words have plenty of impact. Schoenberg's Verklärte Nacht comes in pianist Eduard Steuermann's idiomatic arrangement, lighter and brighter-sounding than the crepuscular original. The disc concludes with a heady take on Ravel's La Valse, its bite undiminished.
That Ravel arrangement presumably inspired the follow-up, In Search of Lost Dance. Here, the Linos Trio play period instruments, Boondiskulchock's velvet-toned 1882 Érard (similar to the one owned by Ravel) heard alongside the softer sound of gut strings. Ravel's Piano Trio was completed in a rush, the outbreak of war in August 1914 prompting him "to get through five months' work in five weeks" so that he could enlist. It's a moody, unsettling piece, Ravel always ensuring that the three voices are properly balanced. I like the second movement's spikiness, and the sombre passacaglia is beautifully played. And the finale's ambivalence is brilliantly-conveyed – is the coda's triumph a hollow victory? The couplings offer some emotional relief. A piano trio version of the Pavane is exquisite, as is an ingenious recasting of Le Tombeau de Couperin, the fugue's separate lines wonderfully clear. The closing "Toccata" also works brilliantly, the final bars unabashedly upbeat. Both discs are well-engineered and nicely-annotated, so buy the pair.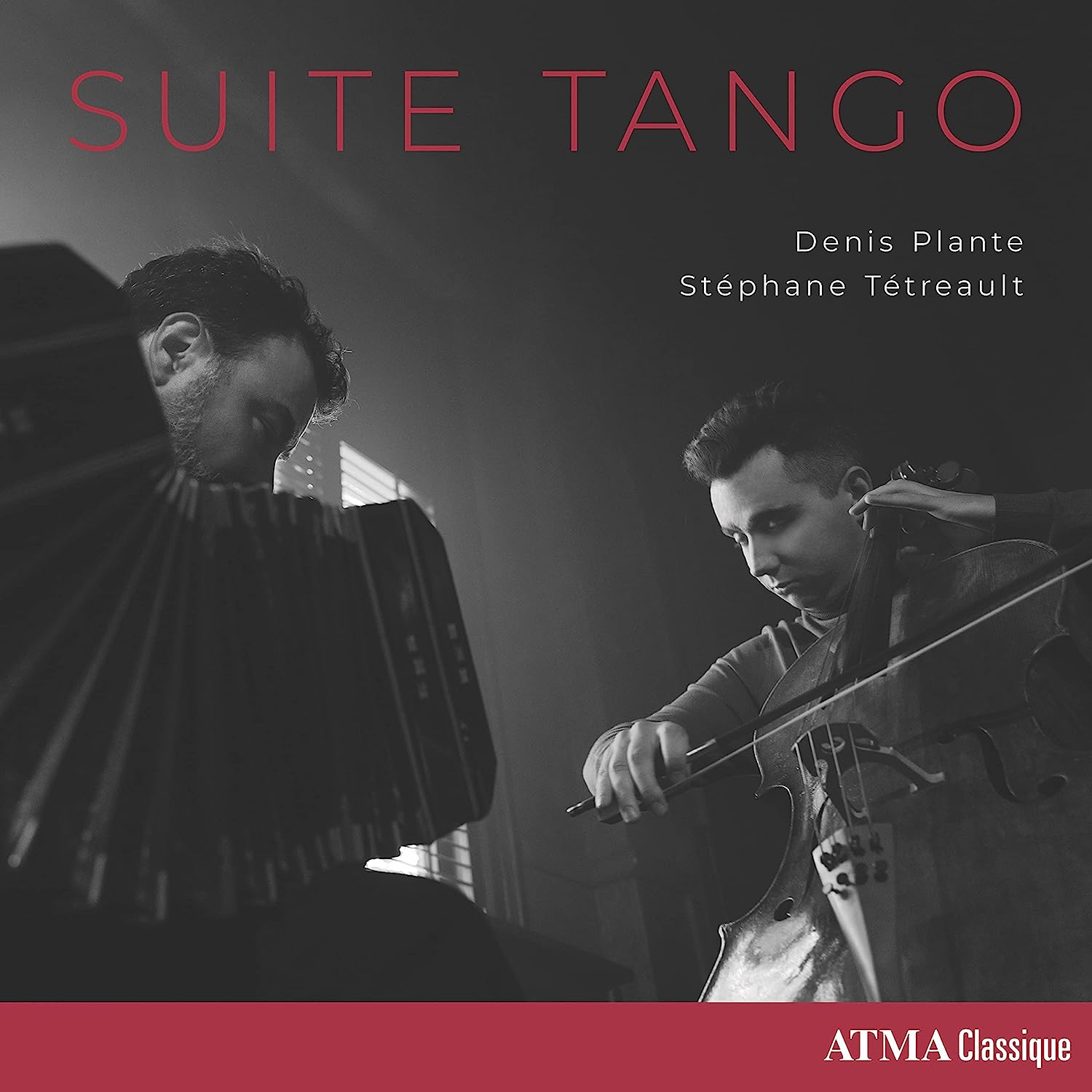 Suite Tango Denis Plante (bandoneon/composer), Stéphane Tétrault (cello) (ATMA Classique)
The best of this duo album by "Canada's essential bandoneonist" Denis Plante (b. 1972) and risen star cellist Stéphane Tétrault (b.1993) is very fine indeed. More than a project, it sounds like a genuine collaboration between musicians from the same city who have really got to know and understand each other, and found a multitude of ways to indulge in effective dialogue.Making a cello album of six "Suites" is clearly a nudge-and-wink homage to Bach, and the second of the suites makes that link explicit. "Canto", the closing movement of that suite, is just gorgeous.
The album has a very broad expressive range and shows off Tétrault's powerful lyrical voice on the cello; Plante has given him a wonderful context to convey it, notably in the meditative "Noche de tango" from Suite No.3 is for cello solo. There is a real sense of the dance in "El Baile" from the 6th suite, which sounds like a cousin of Piazzola's "Libertango", but with subtle tempo variations and a real sense of flow. "Argentina: Tango" is on similar lines, and I also enjoyed the much more mystical and atmospheric "Mistica: Scordatura" from Suite No.5. The bandoneon can be also used percussively to great effect as in "Suite No.3: Noche te Tango: Soledad". Others may differ, but I really could have done without the perfunctory whistling on "Silbando" from Suite No.2, and I also found there were points when Tétrault's assumption of the role of jazz bass player and outlining the harmonic rhythm could be a bit leaden-footed, such as in "Flores Marchitas" from Suite No.4. But these are small quibbles about an original and enjoyable album. Sebastian Scotney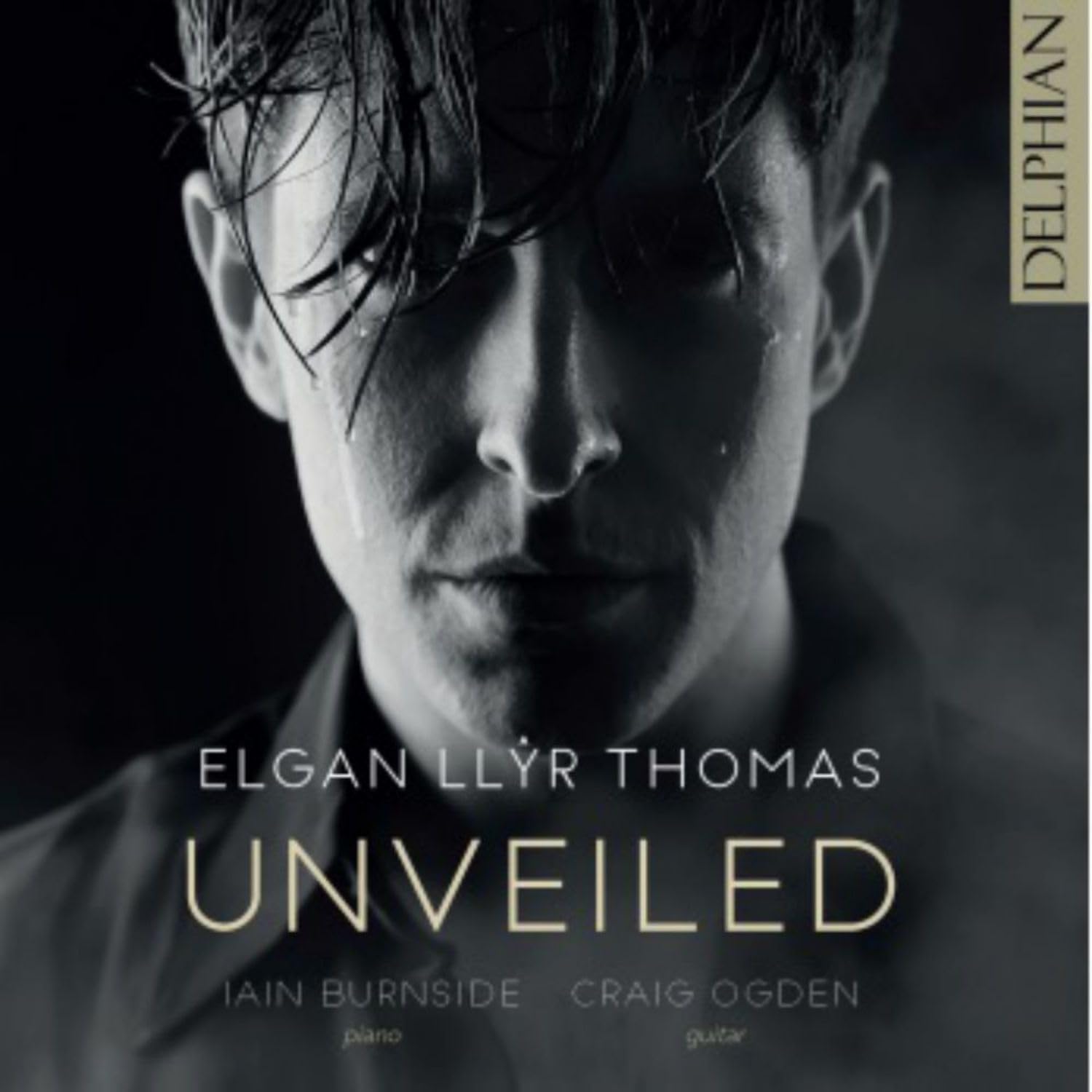 Unveiled Elgan Llŷr Thomas (tenor), with Iain Burnside (piano) and Craig Ogden (guitar) (Delphian)
Welsh tenor Elgan Llŷr Thomas's recital disc serves as both interesting compendium of post-war British art song and as "a history of male homosexuality from necessary discretion to the (relatively) liberated present." Britten's Seven Sonnets of Michelangelo is heard here in an excellent new English version by Jeremy Sams, the cycle's subtext as a declaration of love (this was Britten's first work written for Peter Pears) overt rather than veiled. Thomas and pianist Iain Burnside are especially compelling in the radiant third song, Thomas taking flight when he reaches the line "borne on your spirit I rise up to heaven". Burnside's hushed final notes in the seventh sonnet match are a fitting response to Thomas's restraint. It's a superb reading, and Sams' translation doesn't put a foot wrong.
Thomas follows the Britten with Four Songs of Youth by Ruth Gipps, whose snarky comments about Britten's sexuality are included in Lucy Walker's booklet essay. Settings of verse by Rupert Brooke, they're noticeably bolder than the handful of Gipps' orchestral works which have been revived in recent years; Thomas and Burnside deserve credit for recording them. The final song, "Peace 1914", is the most effective, Gipps's setting of "the worst friend and enemy is Death" left hanging while the piano line fades into silence. W. Denis Browne, a composer usually remembered as a friend of Brooke and who was killed six weeks after him, is represented by "To Gratiana dancing and singing", a fulsome take on a verse by 17th century poet Richard Loveless. Tippett's Songs for Achilles are angular offshoots from his opera King Priam, composed for Pears and Julian Bream. It's alarming to discover that the Lord Chamberlain insisted on Tippett tweaking a line to make the homoerotic subtext less explicit. Craig Ogden is a superb accompanist and Thomas rightly lets rip in the second song's battle cries. Finally, Thomas's Swan sets eight poems by Andrew McMillan, bold, pithy statements which allude to Britten and Tchaikovsky. Texts for Swan aren't supplied (for copyright reasons), but Thomas's excellent diction means that every syllable tells.
He's not a composer, but an inventor - of genius
Explore topics
Share this article