Classical CDs: Weak heartbeats, bell foundries and French froth |

reviews, news & interviews
Classical CDs: Weak heartbeats, bell foundries and French froth
Classical CDs: Weak heartbeats, bell foundries and French froth
An epic German symphony, American song and Gallic wind music
Saturday, 27 November 2021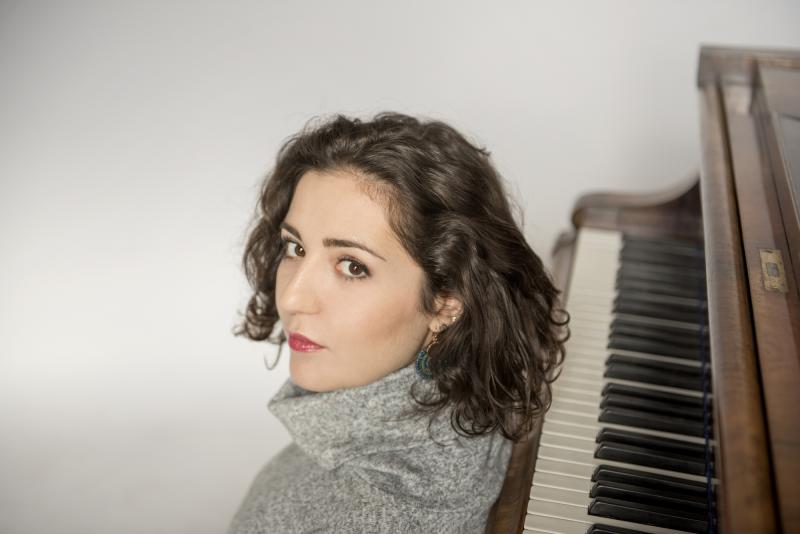 Velvety warmth from Lilit Grigoryan
Brahms: Symphony No. 4, MacMillan: Larghetto for Orchestra Pittsburgh Symphony, Manfred Honeck (Reference Recordings)
Brahms 4 originally opened with four bars of soft wind chords. Thomas Hengelbrock reinstated them in his 2017 Sony recording; though interesting to hear, Brahms's decision to delete them was wise, even if it made the symphony's opening harder to conduct. This new Pittsburgh Symphony recording starts beautifully, Manfred Honeck lingering imperceptibly on the upbeat, an unmannered and affecting touch. 'Unmannered' sums this performance up; Honeck's Brahms 4 is consistently idiomatic and fabulously played, the Pittsburgh orchestra's dark, distinctive timbre perfect for this brooding work. Horns and lower strings are magnificent throughout: sample the last movement's snarling second variation. Not that Honeck doesn't find the light as well as the shade; his "Allegro giocoso" has an irresistibly cheeky glint, and the slow movement's more ardent passages glow. Listen to how clearly the different lines are voiced in the first movement's busy development. Wind solos are superb: sample the principal flute, clarinet and oboe in the finale's slow centre. And that trombone chorale? You'll rarely hear it sounding so sonorous, so consolatory. This is a genuinely great performance, and a last-minute addition to my discs of the year shortlist. Honeck's notes are a typically lucid, and the engineering is sumptuous.
The offbeat coupling is James MacMillan's 15-minute Larghetto, an orchestral transcription of his 2009 Misere which never quite shakes off its choral origins. It's attractive but undistinctive; the big climax four minutes in is exciting, and the brass and wind solos in the closing minutes are nicely played, but the whole is unmemorable, an anti-climax after such a scorching performance of the Brahms. Buy this for the symphony, and can we have more from this particular conductor/orchestra combo soon, please?
Mompou: Música callada Lilit Grigoryan (piano) (Orchid Classics)
Música callada translates from the Spanish as "silent music", Mompou's name for these four sets of piano miniatures taken from a snatch of century verse by a 16th century Spanish mystic. In Mompou's words, "this music has neither air or light… it is a weak heartbeat." He's a difficult figure to pin down, his long life taking in spells of poverty and a stretch running the family bell foundry. Bell sounds are a constant in the cycle, composed between 1951 and 1967; the final two pieces in Book 1 good examples. Listen carefully and the level of dissonance is occasionally surprising, though Mompou's penchant for pregnant pauses and long silences has a softening effect. It's like listening to stripped-back Debussy, and Música callada, savoured slowly, can convince as one of the last century's most haunting and evocative piano works.
This new set is excellent; Lillit Grigoryan's unhurried pace is just right, and she's wonderful in the cycle's quieter moments; the low bell sounds in Book 2's "Lento" have a soft, velvety warmth that's just right. Book 3, composed in 1965, is the most intriguing. Grigoryan captures the music's otherworldliness and she's equally persuasive in the final set, written in 1967 for his friend Alicia de Larrocha. The final piece ends with a quirky modulation onto a soft, radiant C major chord, so alluring that you'll be compelled to listen to it repeatedly. If you're intrigued (and you should be), Grigoryan's disc offers a perfect introduction, handsomely recorded, to Mompou's music. Then investigate the Brilliant Classics box set of the composer playing his complete works – less well engineered, but a fascinating document.
Mozart Concertante - Aleksandra Kurzak (soprano) Morphing Chamber Orchestra (Aparte)
The orchestral playing in this Mozart anthology from Vienna's conductorless Morphing Chamber Orchestra, grab's one's attention before soprano Aleksandra Kurzak has sung a note. The horn obbligato in "Lungui da te, mio bene" is impeccable, and the brief, fiery intro to the Queen of the Night's showstopper sizzles. Kurzak is impressive too, stentorian and seductive by turn, her voice thrillingly clear at the top of her range. The recitative at the start of "Ecco il punto" from La clemenza di Tito is nicely done. It's edgy and dramatic, before Kurzak relaxes into the aria's main section, partnered by a mellifluous basset horn.
"Ruhe sanft" from the unfinished singspiel Zaide is sweetly done, as is Cosi fan tutti's "Ei parte… Per pieta", the horn and wind solos a perfect foil to the voice. As a short collection of Mozart arias, this is excellent. As a substantial makeweight, we get the K364 Sinfonia concertante, the solo roles taken by leader Yuuki Wong and principal viola Tomasz Wabnic. The recording balance is ideal, solo strings nicely integrated into the orchestra, and the performance is one to savour. Wong and Wabnic are superb in the first movement cadenza and refreshingly direct in the "Andante". The finale is a good-natured romp. A lovely disc, played and sung with refreshing sensitivity.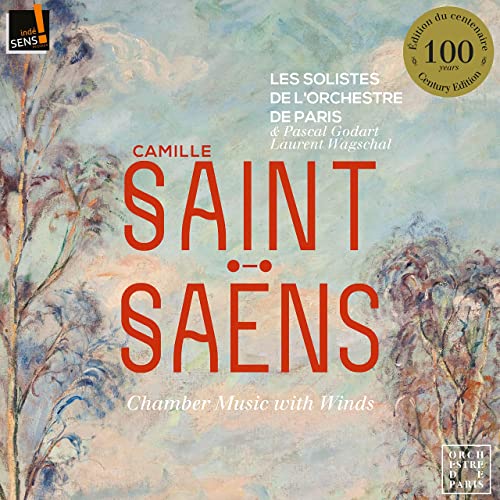 Saint-Saëns: Chamber Music with Winds Les Solistes de l'Orchestre de Paris (Indesens)
Music for solo winds was a constant in Saint-Saëns' long career, and the pieces collected in this two-disc set composed between 1857 and 1921. Woodwind and horn players owe him a huge debt. As do trombonists and trumpeters. Surprises here include an arrangement for cornet and piano of the early Fantasy in E flat (originally an organ piece), and "The Swan" on flugelhorn, both played sweetly by Eric Aubier. Everything here is worth hearing, especially the Op. 65 Septet, scored for trumpet, string quintet (including bass) and piano, a gorgeous work with an insouciant finale looking forward to Poulenc at his frothiest. You're struck again and again by Saint-Saëns's understanding of each solo instrument's character and potential, these works testament to the excellence of wind playing in 19th century Paris. There's an enjoyable Cavatine for trombone and piano, nicely played by Guillaume Cottet-Dumoulin and Pascal Godart, the accompanist on most of the pieces. I'd never encountered the Caprice sur des airs danois et russes for flute, oboe, clarinet and piano before, composed in 1887 to honour a Russian Empress of Danish stock. It's frivolous, but brilliant. Other novelties on Disc 1 include two movements from The Carnival of the Animals played by Yves d'Hau. On contrabassoon. Both are fun.
The second CD includes the three wind sonatas composed by Saint-Saëns in 1921, aged 85. Philippe Berrod's agility impresses in the Clarinet Sonata, particularly in the extrovert finale, oboist Alexandre Gattet similarly commanding in the Oboe Sonata's last movement. And how can anyone not love the Bassoon Sonata's "Adagio", the bassoon singing out over a gentle walking bass? A joyous collection. Saint-Saëns might, at last, be receiving the attention he deserves. Warner Classics' big box containing his complete works has been keeping me entertained in recent weeks, and will be reviewed here just before Christmas. Until then, buy this set, a mid-price reissue from 2010 and worth every centime. Good notes and excellent sound too.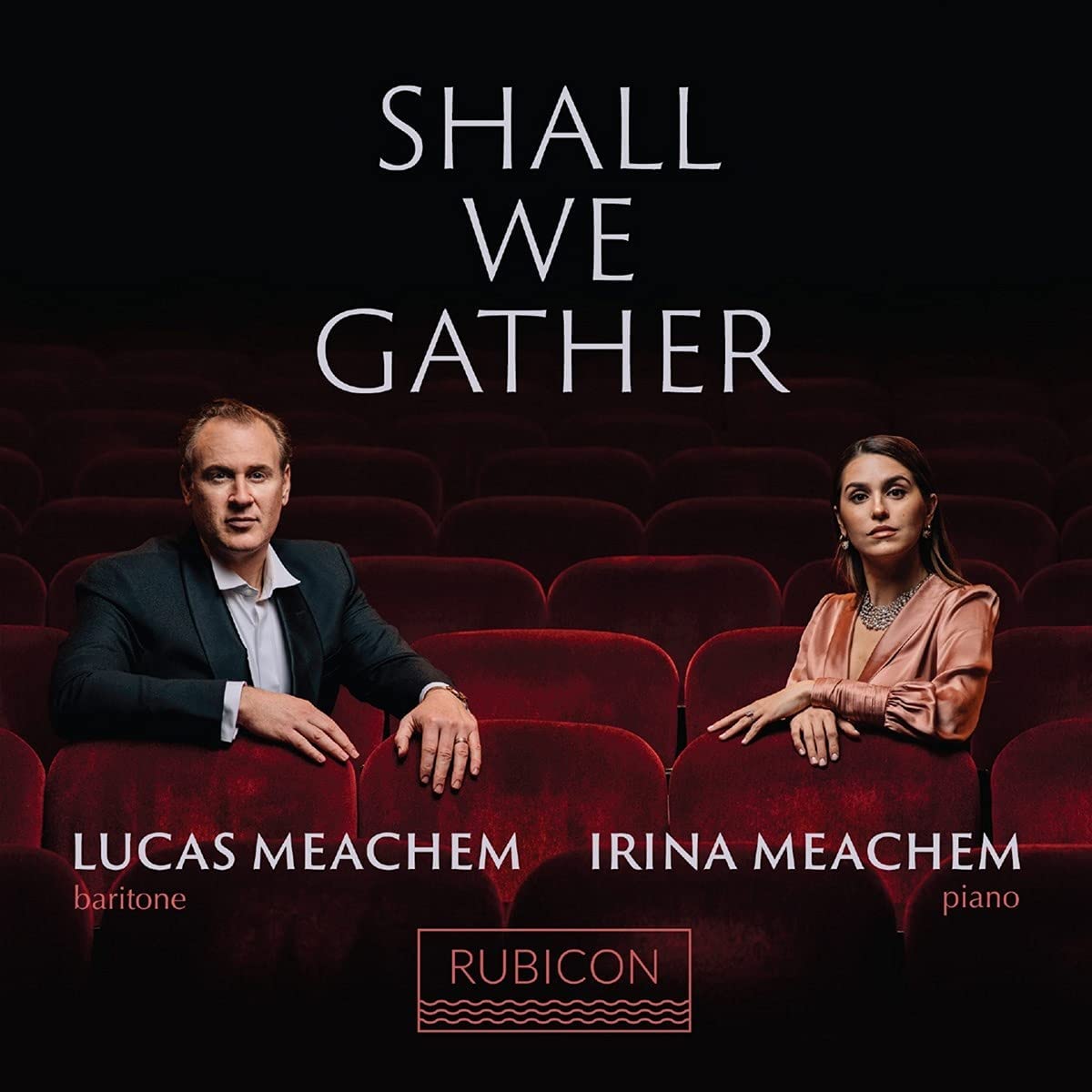 Lucas Meachem and Irina Meachem: Shall We Gather (Rubicon)

Shall We Gather, while not being chronologically organised, clearly follows the thread of American Art song running from "Trad" (Shenandoah) and Stephen Foster, through Copland, Florence Price and William Grant Still and up to Jake Heggie. The Jake Heggie song, "That Moment On" to words by Gene Scheer, is both the emotional heart of the album and its highpoint, and is placed at the centre of its fifteen tracks. It is the longest song, and comes from the cycle "Pieces of 9/11: Memories of Houston" which was first performed to mark the 10th anniversary of the attacks. A real discovery, and this may well be the first recording of it.
Meachem is a strong and successful operatic baritone, raised in Boone in rural North Carolina and now based in Minnesota, with over fifty different roles to his name. To hear the scale and heft of that voice properly unleashed and ringing out , try the opening to " The Boatman's Dance" by Dan Emmett arranged by Copland, or indeed the triumphant apex of Kurt Weill's " Beat the Drums ." And yet Meachem can also be touchingly intimate and thoughtful , for example in the opening, monotone-laden verse of William Grant Still's "Grief". The pianist here, Meachem's wife Irina, has a very strong sense of both pacing and balance, and her portrayal of the twinkling half-lights of sunset in Carrie Jacobs-Bonds "A Perfect Day" is magical. Perhaps the surprise here is how much of the more recent repertoire of American Art Song still seems to sit harmonically in the shadow of the Victorian drawing-room ballad. And the opener, "American Anthem", (which has also been recorded by Nathan Gunn), is a distinct oddity. It is one of those very strange anthems which overtly makes a declaration neither of supremacy nor of exceptionalism, but meekly apologises for such excesses, and slightly feebly claims virtues like niceness and decency, very much in the mode of the Eisler/Brecht "Kinderhymne", a rank outsider in 1950 for the official anthem of the DDR. There is no doubting the idealism here: the Meachems have set up a foundation "The Perfect Day Music Foundation" to further the cause of diversity in classical music.
Sebastian Scotney
an insouciant finale looks forward to Poulenc at his frothiest
Explore topics
Share this article