Classical CDs Weekly: Brahms, Haydn, Sibelius |

reviews, news & interviews
Classical CDs Weekly: Brahms, Haydn, Sibelius
Classical CDs Weekly: Brahms, Haydn, Sibelius
Brahms cello richesse, Rabinovich sketches Haydn, Sibelius from Paris
Roman Rabinovich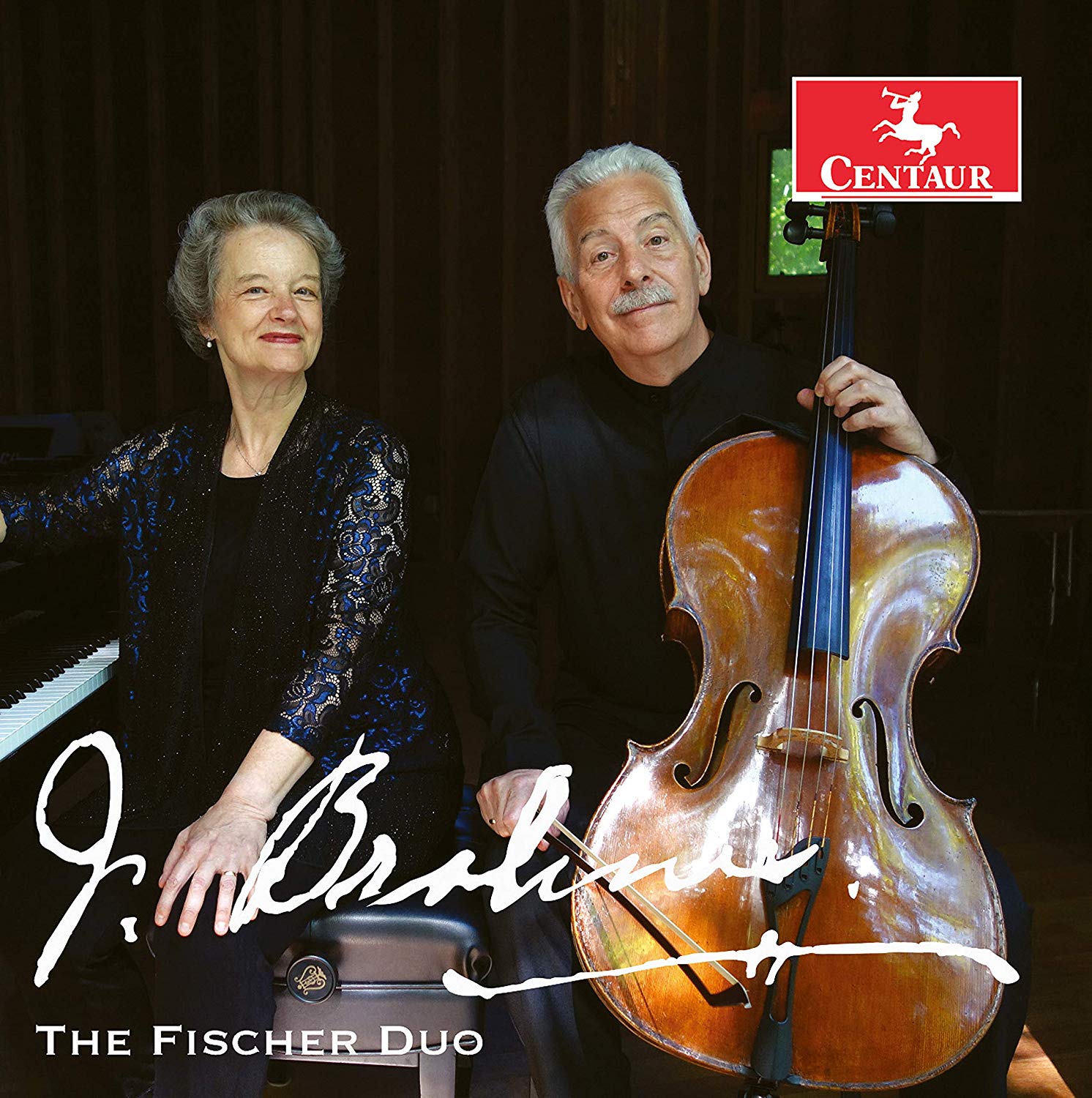 Brahms: The Cello Sonatas The Fischer Duo: Norman Fischer (cello), Jeanne Kierman (piano), with Abigail Fischer (mezzo-soprano) (Centaur Records)
Comparing Brahms's pair of cello sonatas is like looking at the two piano concertos. There's the youthful, three-movement grumpy one. Then a long gap before a major key work in four parts, with a last movement frothy and exuberant. Veteran cellist Norman Fischer describes listening to both works as giving "a full Brahmsian yin-yang experience". As with the piano concertos, I'm more yin than yang, and the earlier work's craggy magnificence is flawlessly projected by Fischer, ably accompanied by long-term musical partner (and wife) Jeanne Kierman. Brahms's E minor sonata was composed with talented amateurs in mind and its challenges are as much interpretative as they are technical. Fischer is an outstanding, rich-toned cellist but takes a commendably sober, level-headed approach, resisting any urge to show off. I liked his unhurried, thoughtful opening movement, and the fugal finale is magnificently done, a prime example of this composer's ability to write upbeat music in minor keys.
With the F Major sonata we're again in safe hands, Fischer and Kierman nailing the first movement's tempo. Brahms never sounds happier than when he's operating in expansive triple time, the music's compositional sophistication concealed under swinging dance rhythms. There's so much to get one's head around, and I couldn't resist following the score on the IMSLP website. Fischer's soft plucked notes at the start of the "Adagio affettuoso" set the tone for what follows, intonation flawless when playing high. This is intensely vocal, humane playing, every phrase spoken with such eloquence. After a feisty scherzo, the little last movement doesn't seem a let-down, more a genial unwinding. Super, in other words, and a reminder of how refreshing it is to come across outstanding performers you've never heard before. As a bonus, the couple's mezzo-soprano daughter Abigail Fischer joins them for the two Op. 91 songs, the usual viola obbligato played on cello.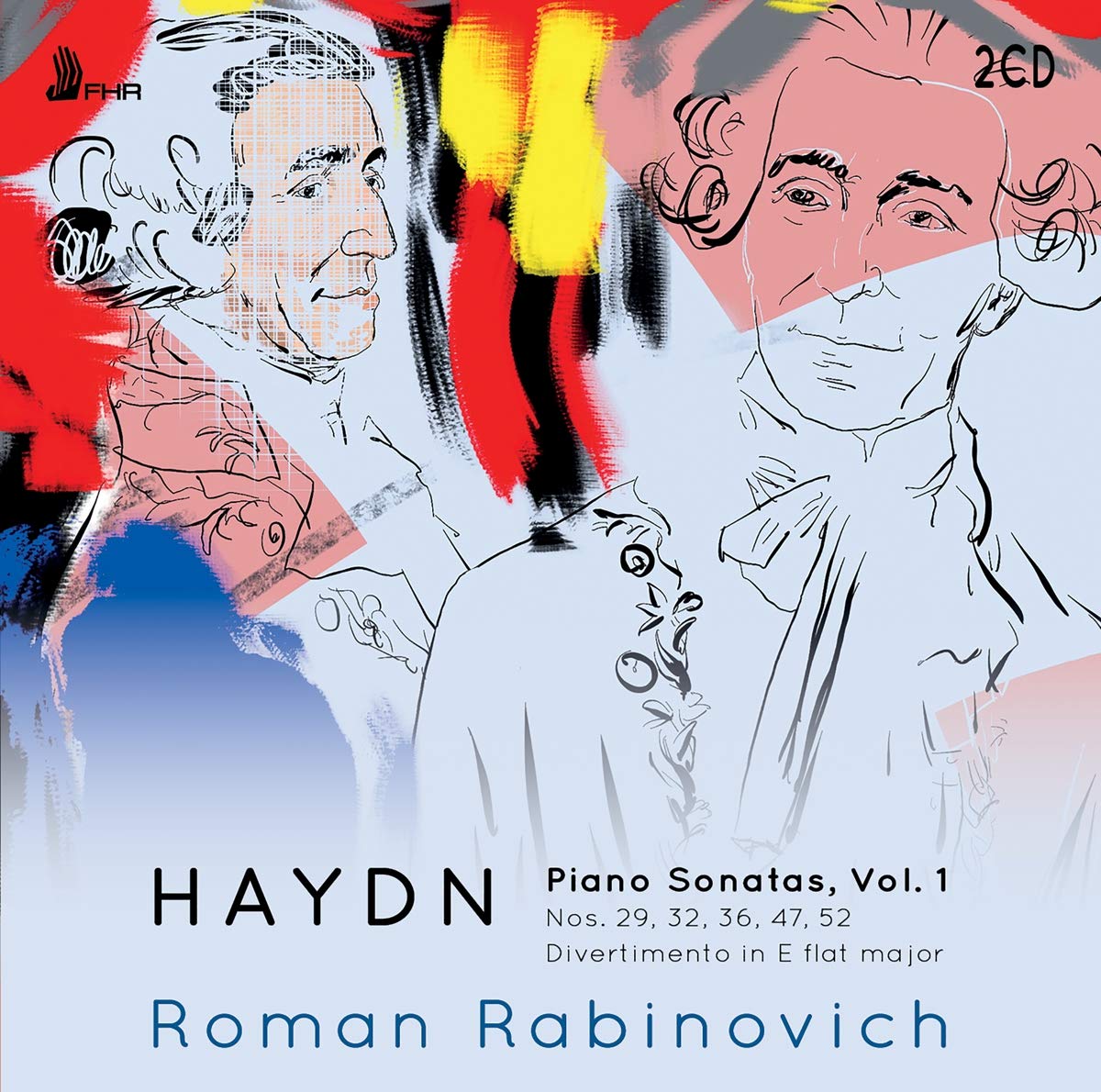 Haydn: Piano Sonatas, Vol 1 Roman Rabinovich (First Hand Records)
Josef Haydn probably composed around 80 keyboard sonatas, though just 12 survive in his handwriting. Pianist and composer John McCabe recorded the lot for Decca back in the days of LP, and this double album marks the first in a projected cycle from the young Uzbek pianist Roman Rabinovich. His artwork adorns the CD sleeve and booklet, and there's plenty more to inspect on his website. Not that Rabinovich is a precocious show off, merely a polymath. This is superb playing. Haydn's "pleasing mood and entertaining wit" were highlighted by a German critic in 1780, but concentrating purely on the humour underplays the composer's darker, soulful side.
If you're in need of cheering up, the finale of Sonata No 29 should do the trick: here, Rabinovich's quicksilver articulation sends sparks flying. But listen to what he does with the sublime slow movement to No 36, the rubato never sounding mannered. Rabinovich repeats the trick in the Adagio of No 52, the silences carrying as much weight as the notes, the bass lines just loud enough. Sonata no 47's stern B minor tonality makes it stand apart from the other four in this collection, closing with a terse, driving molto perpetuo. You can sense that Rabinovich is grinning as he powers this demonic movement to a dazzling close. Exceptionally good then, the weight and colour of Rabinovich's Steinway captured in rich, warm sound. More, please.
Sibelius: Symphonies 1-7 Orchestre de Paris/Paavo Järvi (RCA Red Seal)
There's a section in the first movement of Sibelius 2 that sounds here uncannily like Debussy's La Mer, more so than in any other recording I can remember. Attributing this purely to the playing style of Paavo Järvi's Orchestre de Paris is probably fanciful: Sibelius was well-versed in fin-de-siècle musical movements and pieces like The Oceanides sound very impressionistic. Still, this new set, taped live between 2012 and 2016, marks the first recorded Sibelius cycle from a French orchestra, and to hammer home the point there's even a picture of the Eiffel Tower on the cover instead of the customary pine forests. Järvi's Symphony No 1 isn't as idiomatic as Santti-Matias Rouvali's recent Gothenberg version but the remaining six are well worth hearing, Järvi securing vivid, colourful results from his musicians. There's more to Sibelius than Nordic gloom, and No 2's finale is swift, bright and exhilarating. Similarly, No 5's epic "swan theme" is genuinely ecstatic here, the Parisian horns raising the roof. And listen out for the thwack of the lower strings when the motif shifts into C major, an effect I've not heard before.
No 4 is stoic rather than tragic, with magnificent brass in the opening movement. Järvi's approach won't be to everyone's taste, but it convinced me. 3, 6 and 7 are the set's highlights. No 3's first-movement recapitulation is brilliantly realised, as if we're moving out of dense fog into bright light. Rhythms are beautifully articulated and the music sounds deliciously fresh and buoyant. Excellent upper strings make the opening of No 6 shimmer, and the symphony's hushed close doesn't disappoint. I enjoyed 7 too, Järvi's big-hearted approach making his 21-minute running time feel much longer, in a good way. The trombone theme's incandescent final appearance brings with it a glorious sense of returning home, the mood exhausted but upbeat.
This is intensely vocal, humane playing, every phrase spoken with such eloquence
Share this article