Classical CDs Weekly: Debussy, Respighi, The Red Book of Ossory |

reviews, news & interviews
Classical CDs Weekly: Debussy, Respighi, The Red Book of Ossory
Classical CDs Weekly: Debussy, Respighi, The Red Book of Ossory
Orchestral music from France and Italy, plus a modern take on 14th century Latin verse
John Wilson, reviving Respighi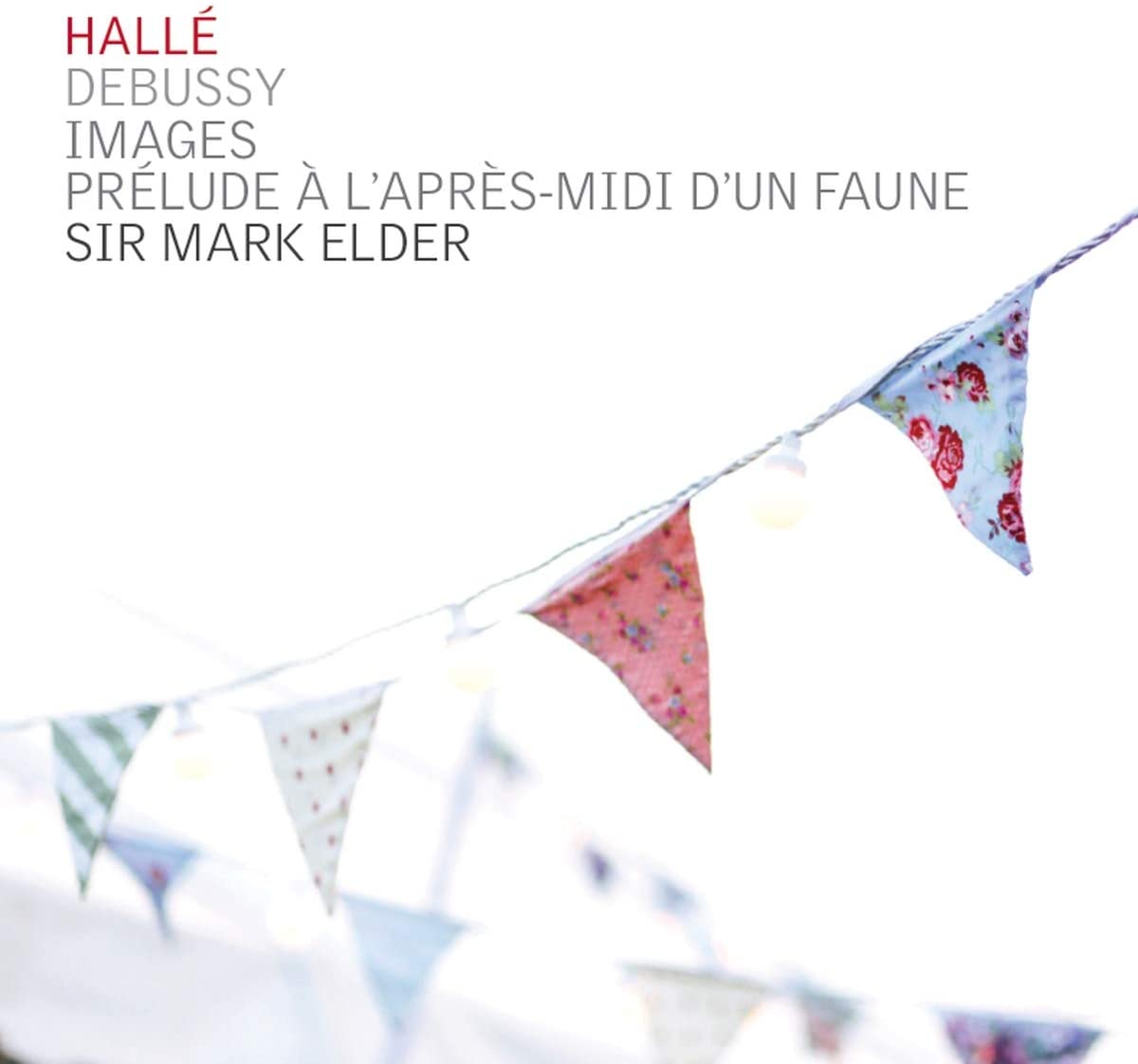 Debussy: Images, Prélude à l'après-midi d'un faune Hallé/Sir Mark Elder (Hallé)
That Debussy used the Geordie folksong The Keel Row in the first of his three Images for Orchestra is well known, and careful listening makes one realise that he never quotes it in full. The tune is mostly just hinted at, dotted rhythms and modal harmonies implying a grey Tyneside setting. Debussy's original title was Gigues Tristes, though the melancholy is softened with wry humour. Mark Elder's Hallé performance is immaculate, the orchestra's augmented percussion section shining. You notice them again in the central triptych Ibéria, every castanet flourish pristine. Roger Nichols' notes emphasise that "Par les rues et par les chemins" has a sharpness and immediacy that doesn't sound impressionistic. "Les parfums de la nuit" is woozier, as it should be, Elder's players pulling off a wonderful fade-out before the final section, dawn breaking before our ears. Diaphanous strings at the start of Rondes de printemps give way to music of greater physical substance, the transition nicely handled.
Prélude à l'après-midi d'un faune, taped live in the Bridgewater Hall, showcases the limpid playing of Hallé principal flautist Katherine Baker, and the disc is completed with a couple of novelties. La plus que lent is wonderful, salon music filtered through Debussy's uniquely quirky ear for sonority. And we get Et la lune descend sur le temple qui fut in an idiomatic new orchestration by Colin Matthews. Excellent sound throughout, and, as said, the playing is incredibly refined.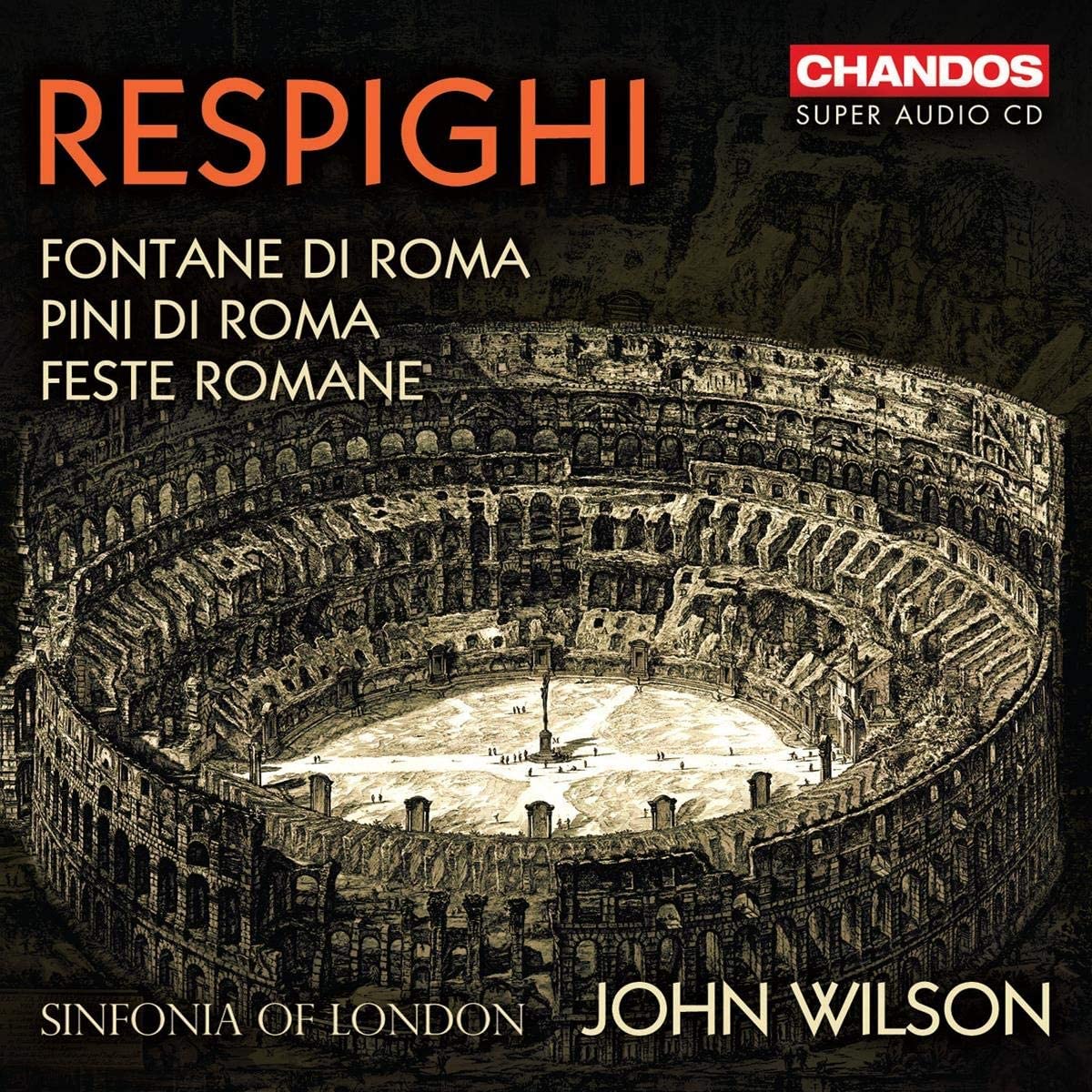 Respighi: Roman Trilogy Sinfonia of London/John Wilson (Chandos)
Ottorino Respighi was actually a native of Bologna, leaving his home city in 1913 to take up the post of professor of composition at the Liceo Musicale di Santa Cecilia in Rome. He took time to settle, the capital's noise and bustle unnerving him. The artist Edita Broglio was one of those who helped acclimatise Respighi to his new surroundings, sending him photographs of the four fountains which feature in the first instalment of his Roman Trilogy. The 1916 first performance of Fountains of Rome was a huge success, though Respighi wasn't convinced of the work's worth. He was mistaken. As was a Times critic, reporting after the 1918 London premiere, that the tone poem "has no harmonic or melodic interest, but the orchestration is well done." Fritz Reiner's improbably lush Chicago Symphony version on RCA should be on all shelves, along with this John Wilson disc, the third with his recently revived Sinfonia of London. You hear stuff that you'll struggle to notice in other performances, though Wilson never highlights details for their own sake. I'm thinking of the muted horns a minute or so in, and how clearly we hear the two harps! And those marvellous celeste chords, presumably cadged from Der Rosenkavalier. This isn't a pick-up band in the usual sense; these players have worked with Wilson for years and there's no sense of routine. The Triton Fountain erupts, and I like Wilson's swiftish speed for the Trevi sequence. Good to hear the organ so nicely assimilated into the sound picture, too. The best comes last, the Villa Medici at sunset painted with tender affection. You'd buy this disc for those five minutes alone.
Pines of Rome follows a similar template. There's a nicely judged offstage trumpet in the second section, and some effective orchestral pianism at the start of "The Pine Trees of the Janiculum", Wilson's strings really digging in at the big tutti. The nightingale duly sings, very sweetly, and the procession along the Appian Way is a belter, helped by shrewd dynamic control. Roman Festivals is a baggier, more unruly beast. Again, The Times' critic wasn't impressed after hearing it in 1929 ("verbose, formless… lavish to the point of vulgarity…"). What nonsense. Try the third section, "The October Festival", if you need persuading, a bewitching melange of sleigh bells, horn calls and smoochy mandolin solo. The chaotic, uproarious coda is staggering here, Respighi channelling Ravel's La Valse. Sumptuous sonics and good notes, too. Go on - treat yourself.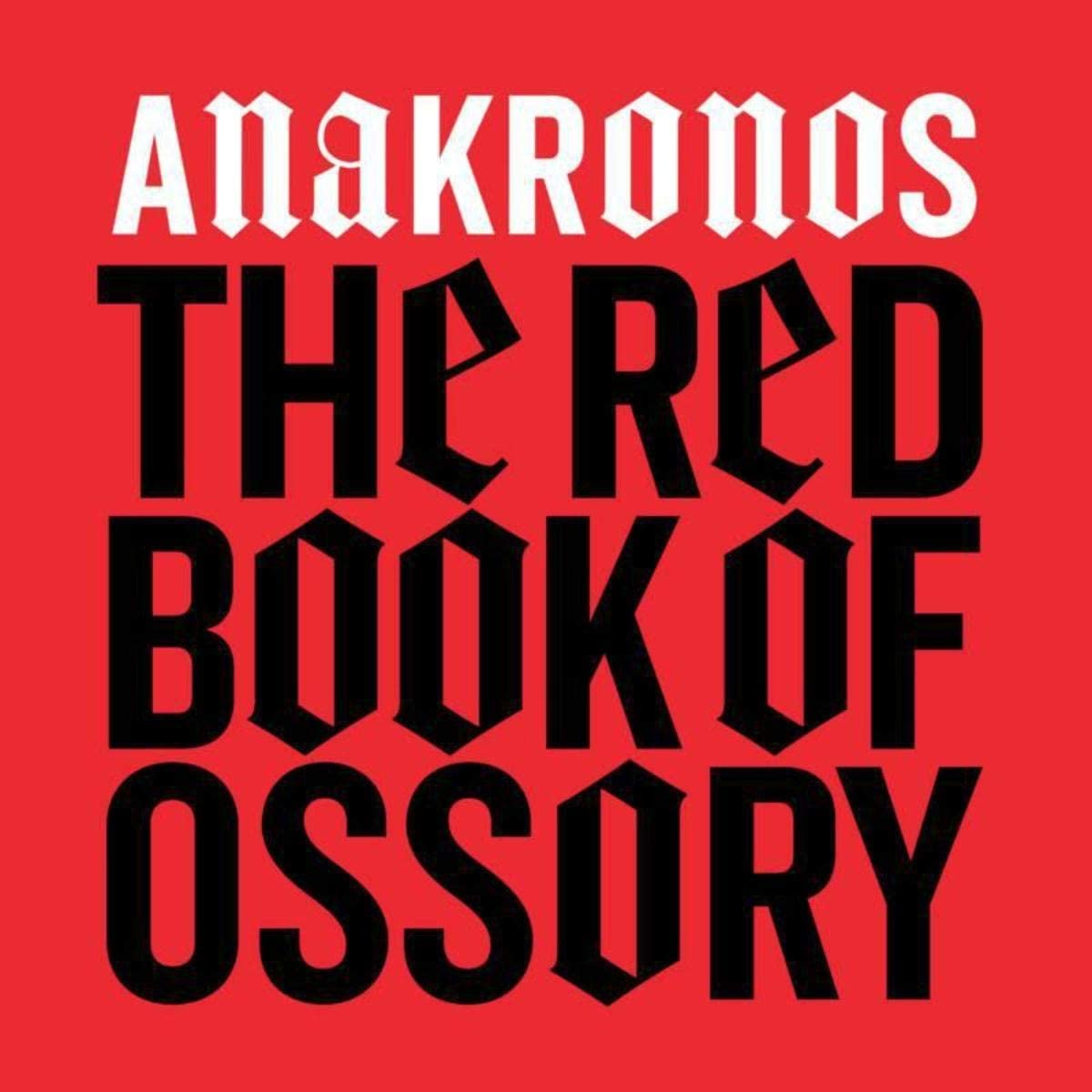 The Red Book of Ossory Anakronos (Heresy Records)
The Red Book of Ossory is a 14th century manuscript now housed in St Canice's Cathedral, Kilkenny. Sixty of its verses were written by Bishop Richard de Ledrede, an English cleric who arrived in the town in 1317 determined to repair the town's shady reputation. Ledrede famously accused one Dame Alice Kyteler of witchcraft, alleging that she had bewitched local citizens and was a serial murderer. She managed to escape to England, though her servant Petronilla de Meath was burnt alive after a confession had been forced out of her. It's a grisly tale, singer Catriona O'Leary's point being that "the same fertile imagination that composed the phantasmagoric sorcery charges also composed this beautiful, esoteric and richly imagistic poetry." Thirteen of Ledrede's verses are set here, the author's instructions being that they should be sung on important holidays instead of songs "lewd, secular and associated with revelry". The tunes weren't notated, O'Leary and her trio of backing musicians freely adapting existing medieval numbers. The spirit and the intent are authentic, but the arrangements brazenly anachronistic, with chains, nutmeg grater and bin lid amongst the instruments used.
O'Leary's voice fits perfectly, alluring with just a hint of menace. "Jhesu Lux Vera Mencium" sounds terrific accompanied by soprano saxophone and bass clarinet, followed by the jaunty "Maria Decoquit Panem Salvificum", Ledrede "baking the bread of salvation/in the oven of her womb by mystic fire". "Christe Redemptor Omnium" is reinvented as an irresistibly catchy carol. Four pithy instrumentals complete the album. A treat, performed with conviction and nicely packaged, the blood-red sleeve design suitably eye catching.
It's a bewitching melange of sleigh bells, horn calls and smoochy mandolin
Explore topics
Share this article