Classical CDs Weekly: Diethelm, Grieg, Tippett |

reviews, news & interviews
Classical CDs Weekly: Diethelm, Grieg, Tippett
Classical CDs Weekly: Diethelm, Grieg, Tippett
Orchestral delights from Switzerland and pianistic fireworks from Norway. Plus the greatest British symphony you've never heard
Saturday, 17 February 2018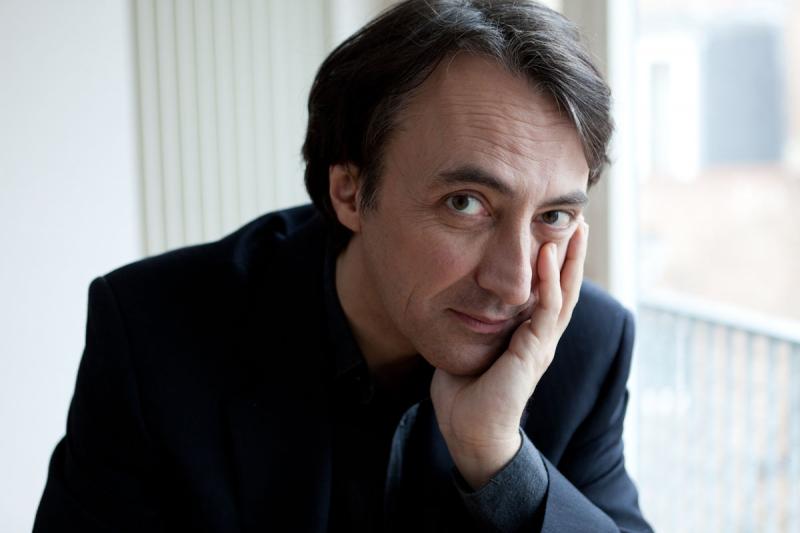 Mischief and magic: Jean-Efflam Bavouzet plays Grieg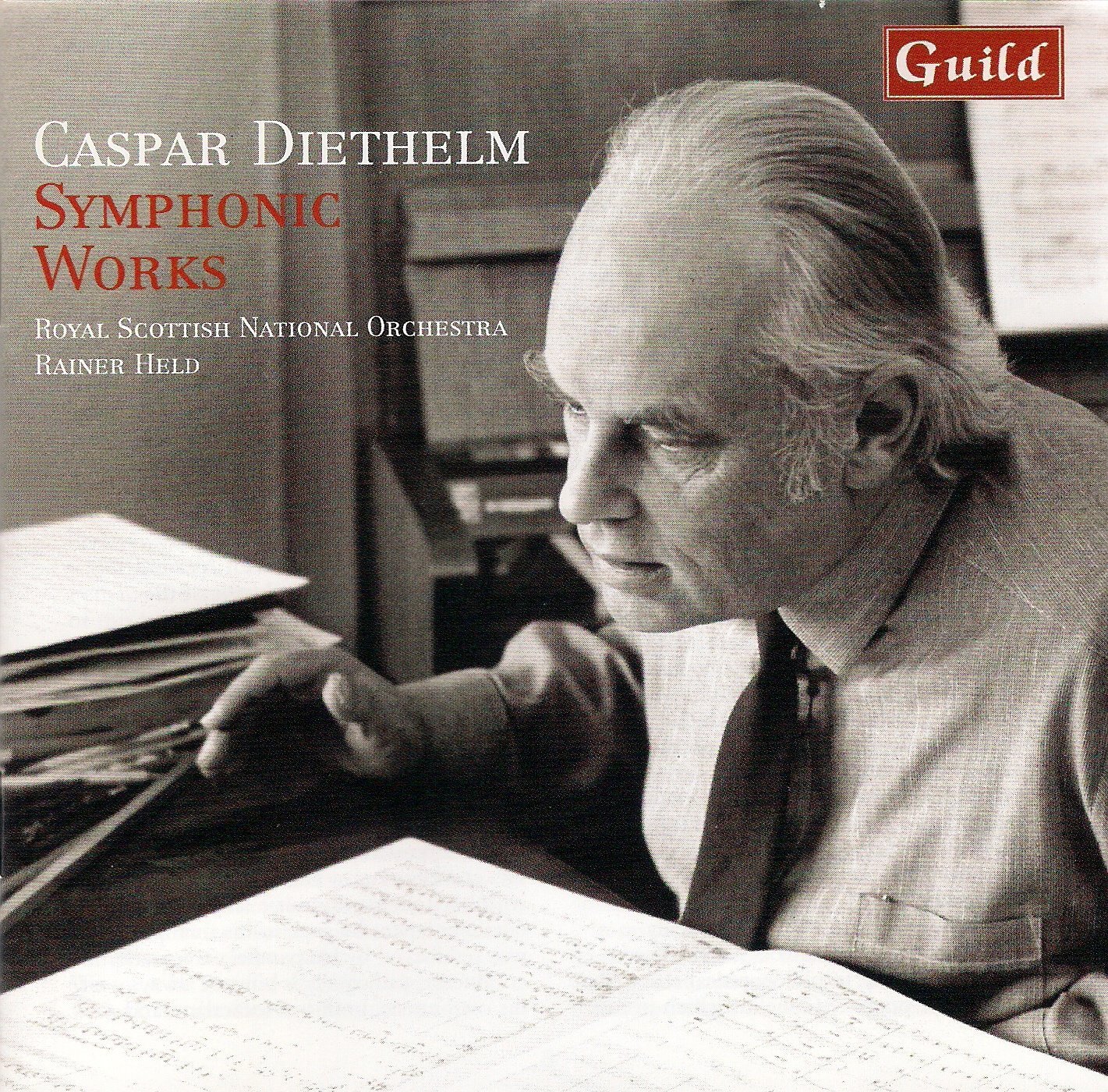 Diethelm: Symphonic Works Royal Scottish National Orchestra/Rainer Held (Guild)
Swiss composers? There's Honegger, and Frank Martin… add to that list one Caspar Diethelm (1926-1997), a prolific musical polymath and teacher who also dabbled in politics, botany and mineralogy. Somehow he found the time to compose, and this three-disc set collects four of his eight symphonies alongside other orchestral works. Encountering unfamiliar composers can be a fraught business: there's the worry that their neglect might be deserved. The Lucerne-born Diethelm doesn't fall into this category; the opening minutes of his extended suite Saturnalia are winning, and should engage anyone listening with open ears. This 1982 work is a sequence of seven dance movements, composed as a breather after Diethelm's weightier Symphony No. 5. Think of Saturnalia as a suite extracted from an imaginary ballet score. Me, I was beguiled by the characterful wind writing (especially in the third section's funeral march), and the sheer oddness of the thing, with a sombre description of a death mask followed by a relentlessly upbeat finale. Occasionally you're reminded of Nielsen or Sibelius, but Diethelm does have a distinct style. The earliest of the symphonies was completed in 1964, the clean lines showing the influence of his teacher Hindemith. Symphony No. 3 followed six years later, its harmonic and textural clarity an attempt to channel the spirit of late Haydn. The first movement's lolloping ländler recalls Mahler, the finale's ticking quavers surely a nod to Prokofiev.
Diethelm gave his next symphony the subtitle "Homage to Joseph Haydn". This irascible and unpredictable work is enormously enjoyable: I'd happily pay to hear it live. Its successor, described as a "Mandala for Large Orchestra", is very different, a large-scale work which was intended "to serve as an aid to meditation, to experience a flowing archetypal quaternity that takes shape from a call from inside oneself." Hmm. Not sure what that means, and the sheer amount of musical incident would surely distract anyone using the symphony as a mindfulness aid. This is an entertaining if weighty piece, with a magical coda. As an extra, there's Diethelm's Symphonic Prologue, its clean lines an attempt to mimic the "precise and austere contours" of a woodcut. Performances are consistently good, Rainer Held securing excellent playing from an on-form Royal Scottish National Orchestra. You've met Martinů and got to know Kabeláč. Now's the time to discover Diethelm.
Grieg: Piano Concerto, Incidental music to 'Peer Gynt' Jean-Efflam Bavouzet (piano), Soloists, Bergen Philharmonic Orchestra and Choirs/Edward Gardner (Chandos)
Grieg's Piano Concerto shouldn't be underestimated; it's popular because it's a near-perfect work. And recordings like this new one from Jean-Efflam Bavouzet remind you just how special the piece is, his bracing, unindulgent breeziness a delight. And what nifty orchestral playing too from Edward Gardner's Bergen orchestra: winds and principal horn are on outstanding form. Bavouzet's middle movement will melt the hardest of hearts, but the real treat comes in a stunning account of the finale, a compelling blend of mischief and magic. Have the Kleenex on hand for the final bars. Superb.
Instead of the usual Schumann Concerto coupling, Chandos give us 54 minutes of Grieg's incidental music to Ibsen's Peer Gynt, making this one of the longest CDs I've come across. The familiar orchestral suites offer the merest hint into how rich this score really is, a beguiling mixture featuring vocal soloists, chorus and a Hardanger fiddle. In the Hall of the Mountain King is infinitely scarier with vocal interjections, here segueing into a sublime folk dance with an unexpectedly prominent xylophone part. Other highlights include the sonorous hymn just before the ending, and Solveig's Cradle Song, wonderfully sung by soprano Ann-Helen Moen. Totally intoxicating; Grieg sounding deliciously modern and quirksome. Marvellously recorded, with full texts and translations provided.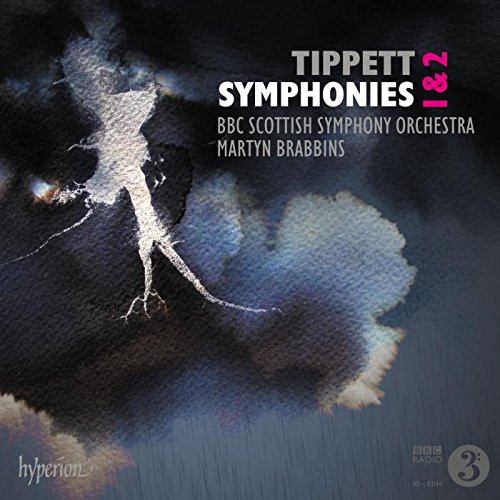 Tippett: Symphonies 1&2 BBC Scottish Symphony Orchestra/Martyn Brabbins (Hyperion)
Tippett's Symphony No. 2 is one of the great post-war symphonies: miss this disc at your peril. Martyn Brabbins's feisty BBC Scottish Symphony Orchestra aren't quite as tight as the LSO in their vintage Colin Davis recording, but they're pretty convincing. This is the work which famously broke down within minutes of its first performance in 1958, though giving it to Adrian Boult to conduct was probably a miscalculation. The first movement's generous energy is like nothing else you'll have heard, an exuberant explosion of positivity underpinned by pounding Cs borrowed from Vivaldi. The work also serves as a fascinating bridge between Tippett's early lyricism and his craggier later style, and it deserves to be listened to at high volume. Your neighbours will applaud. Tippett's reputation has nosedived since his death, but this piece alone marks him out as a genius of sorts. Brabbins conjures up plenty of magic in the trumpet-led slow movement and keeps the scherzo from derailing. And, crucially, he prevents the diffuse finale from falling apart, the eventual return of those bass notes a satisfying homecoming.
The wartime Symphony No. 1 isn't as enjoyable, the relentless counterpoint a little wearing. Still, the fabulous Beethovenian scherzo is a grower, and the work's close is extraordinary, the busy textures thinning to leave a series of low grunts, stuttering into silence. Good notes, and Hyperion's recording is outstanding.
It deserves to be listened to at high volume. Your neighbours will applaud
Share this article