Classical CDs Weekly: Elgar, Scarlatti, Vienna Philharmonic Orchestra |

reviews, news & interviews
Classical CDs Weekly: Elgar, Scarlatti, Vienna Philharmonic Orchestra
Classical CDs Weekly: Elgar, Scarlatti, Vienna Philharmonic Orchestra
Enough sonatas for a year, a young cellist faces the inevitable, and festive fun from Vienna
Saturday, 18 January 2020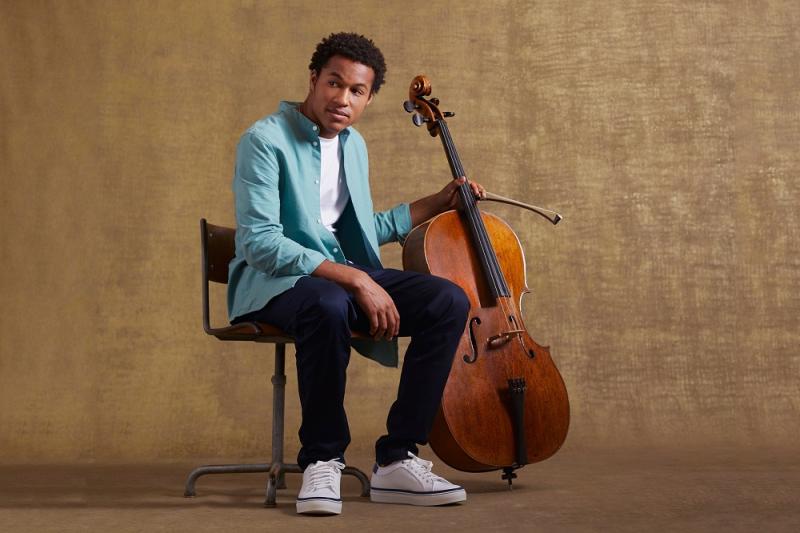 Sheku Kanneh-Mason: nailing Elgar's introspection
Sheku Kanneh-Mason: Elgar London Symphony Orchestra/Simon Rattle (Decca)
Sheku Kanneh-Mason's debut album included a brilliantly punchy account of Shostakovich's Cello Concerto No 1 alongside various odds and sods. This second CD repeats the formula, the Elgar concerto coupled with shorter numbers by Bridge, Bloch and Fauré. I wish he'd opted instead for Walton's underrated Cello Concerto – to my mind as good a work as Elgar's, and inexplicably neglected. Still, this account of the Elgar is impressive. Kanneh-Mason's technique is staggering – his lightness of touch in the Scherzo is winning – though the strength of this performance is his ability to nail this subdued concerto's introspection. The mood is less bleak and more consolatory, the Adagio's bittersweet theme phrased in a single breath, the concerto's opening flourish an appeal for attention rather than a cry of pain. Simon Rattle's London Symphony Orchestra are sympathetic accompanists, the fact that the sessions took place in Abbey Road inviting obvious comparison with Jacqueline du Pré's version. I'd opt for Kanneh-Mason, if only because his recording has a more natural balance.
The fillers are a mixed bag; Elgar's Nimrod arranged for cello sextet, though sweetly played, sounds a little too funereal for my tastes. Fauré's gorgeous Élégie, Kanneh-Mason accompanied by nine cellos, works better. Rarities include superb chamber versions of two Bloch miniatures and a beguilingly lovely Spring Song by Frank Bridge. I'd never encountered Julius Klengel's Hymnus for 12 cellos before now. Undeniably attractive, but the preponderance of slow, melancholy music on the disc won't be to all tastes; I found myself craving something high speed and major key.
Scarlatti: 52 Sonatas Lucas Debargue (piano) (Sony)
Five hundred and fifty five of Domenico Scarlatti's piano sonatas survive, and Lucas Debargue gives us just under 10% of them. Fifty two is a good number, allowing one sonata for each week of the year. I challenge anyone to stick to such an austere diet, though. I binged, getting through most of this box set in a single day. This is music to lose yourself in, marvelling at the quirky brilliance. It's a shock to learn that the K431 Sonata in G, the work which Debargue first heard at the age of 10, fits onto a single page and lasts less than a minute. These are concise pieces, and not sonatas in the classical sense. But the idea of writing a fully realised work, with beginning, middle and end, lasting 56 seconds? What's not to like about a composer who packs so much into such tiny spaces? Pick a track at random and you'll find something ear-tickling. Like the trumpety fanfares which open K242 Sonata in C major, or the way in which the K247 C-sharp minor work's angularity quickly dissolves into hazy warmth.
Making this repertoire sound so convincing on a modern Bösendorfer takes some skill. Debargue acknowledges the influence of harpsichordist Scott Ross's seminal complete cycle of the sonatas, eschewing the instrument's pedals, the effects realised with fingers alone. There's just enough resonance to the sound, allowing us to revel in Debargue's crystalline fingerwork and astute intelligence. He nails the essence of each sonata within a few bars, and we sense him grinning whenever Scarlatti takes an unexpected left turn or screeches to a sudden halt. A joyous, life-enhancing set, complete with excellent notes.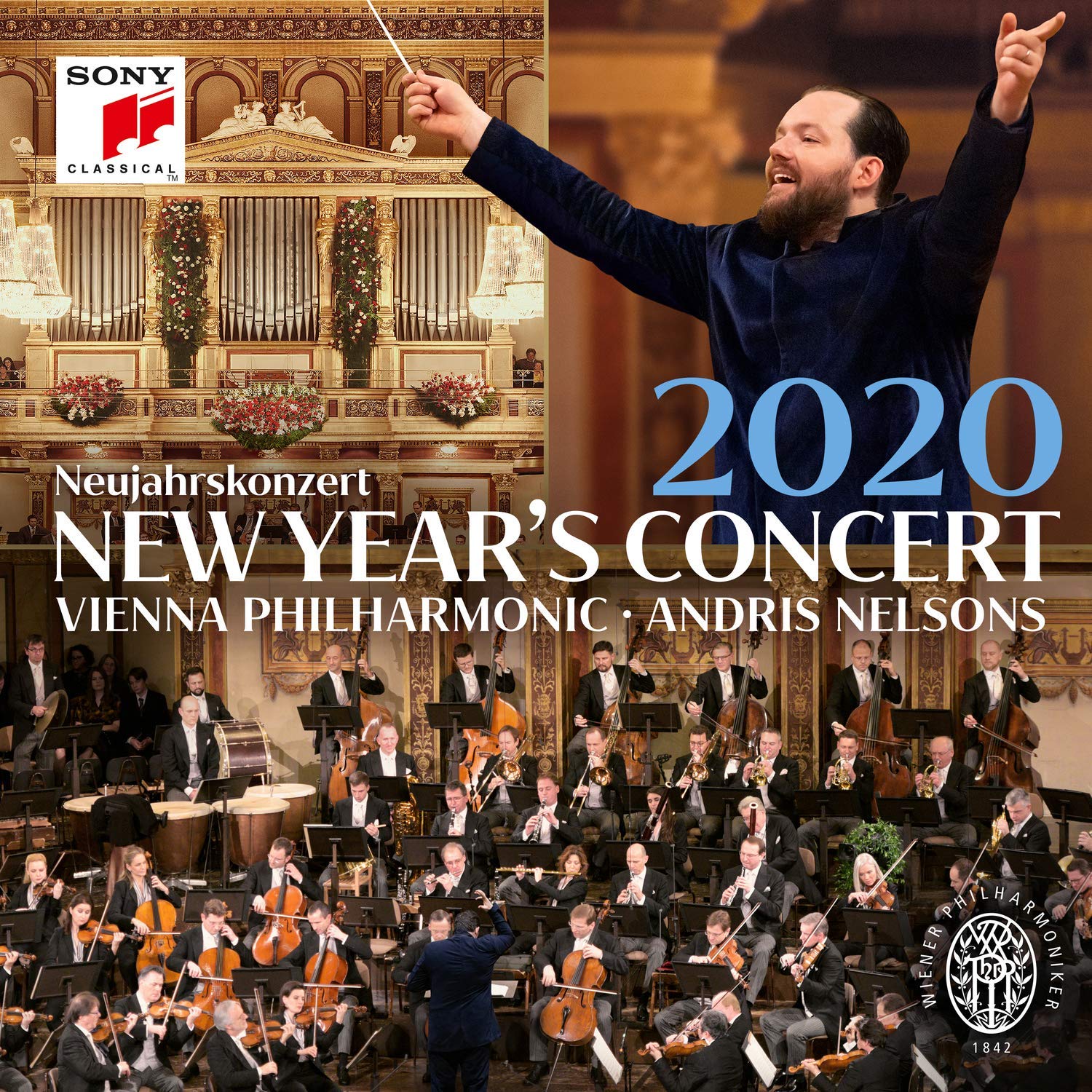 2020 New Year's Concert Vienna Philharmonic/Andris Nelsons (Sony)
Jools Holland's Hootenanny is actually taped months before December 31. Sorry for the spoiler. Whereas the annual Viennese New Year's Day concerts, once a fixture of post-hangover BBC scheduling, are broadcast live, making the annual sprint to release the performance on disc all the more impressive. To paraphrase a colleague, this is the Beaujolais Nouveau of the classical CD world. The Blue Danube and Radetsky March are a given; it's the rarities which make these discs worth dipping into. Andris Nelsons is a genial MC, even taking the solo trumpet role in Lumbye's little Postillon Galop. Six of Beethoven's little Contretänze pop up, one of them containing the theme which was fully developed in the Eroica's finale. They're delightful, and it's entertaining to witness Beethoven just about managing to contain himself when writing on a small scale, like watching a big man struggling with a too-small pair of trousers.
Your ears might prick up during Johann Strauss II's Enjoy Life, the waltz quoted by Mahler in the first movement of his 9th Symphony, and the main theme of Strauss I's Mysterious Powers of Magnetism must have been filched by Richard Strauss for Der Rosenkavalier. The Vienna Philharmonic could presumably play this repertoire in their sleep, but there's little sense of routine here; the string portamenti in Magnetism are deliciously done. When was the last time you heard Suppé's Light Calvalry Overture? As performed here, it's indecently enjoyable. Horns are superb in the intro to The Blue Danube. Lots of fun then, played and conducted in some style.
It's like watching a big man struggling with a too-small pair of trousers
Explore topics
Share this article