Classical CDs Weekly: Frank Bridge, Benjamin Grosvenor, Tchaikovsky |

reviews, news & interviews
Classical CDs Weekly: Frank Bridge, Benjamin Grosvenor, Tchaikovsky
Classical CDs Weekly: Frank Bridge, Benjamin Grosvenor, Tchaikovsky
British music from a much-missed conductor, effervescent concertos from a young pianist and some underrated Tchaikovsky
Saturday, 29 September 2012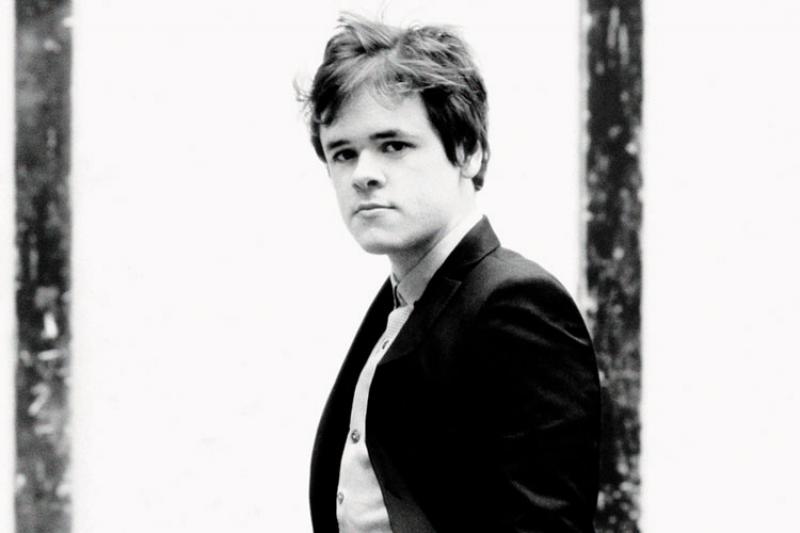 Benjamin Grosvenor. He's very, very good
Frank Bridge: Orchestral Works BBC National Orchestra of Wales/Richard Hickox (Chandos)
Frank Bridge's reputation has endured through the advocacy of his most famous pupil, Benjamin Britten. Britten revived several of Bridge's large scale works in the 1960s and even credited his teacher with inspiring his own pacifist sentiments. So you're curious as to whether Bridge's music would have endured at all without the Britten connection. Listening to this comprehensive Chandos set, Bridge's position as a shadowy transitional figure comes into sharper focus, the early Edwardiana yielding to a much more sharply defined style. His music tends to be fluid, fluent and smartly orchestrated. Bridge was also aware of musical trends in mainstream Europe – the Phantasm for piano and orchestra a 1931 response to one of Hindemith's Konzertmusik works. Bridge remained a respected yet marginal figure, his uneasy, restless music hard for conservative audiences to assimilate.
Enter Spring sounds fantastic in the late Richard Hickox's hands; an expansive Straussian wallow tinged with pastoral overtones; swooping horn descants and chirruping winds enlivening the best moments. The four-part suite The Sea, one of Bridge's first mature works, holds up well, its lonelier, introspective moments an obvious influence on Peter Grimes. Bridge's final works, the Oration, the Rebus Overture and a movement from a projected symphony for strings, pack a real punch and deserve a revival. Despite this being a six-disc compilation, there's little filler. The lighter pieces charm. The performances are consistently inspired, and the recorded sound is refulgent.
Gershwin, Ravel Saint-Saëns Benjamin Grosvenor (piano), Royal Liverpool Philharmonic Orchestra/James Judd (Decca)
Benjamin Grosvenor looks about 12 years old in Decca's cover photo. His playing belies his youth; this is deliciously individual, mature pianism. The sound is warm, the style impulsive, affectionate. He's not striving for technical perfection (though you won't find any fluffs here), more content to draw the listener in and spin a good yarn. You half-expect him to perform whilst smoking a cheroot, sipping a scotch and soda. The choice of concertante pieces assembled here nicely reflects Grosvenor's talents; none coming from the Austro-German tradition, each one colourful and idiosyncratic. Those who don't yet know Saint-Saëns's Concerto no 2 should be ashamed of themselves. From the po-faced neo-baroque opening to the manic close, it's a peach of a piece, and proof that minor keys don't necessarily mean melancholy. Grosvenor is fearless in the two fast movements, after a suitably stern opening.
Ravel's Concerto in G presents greater technical challenges, which are tossed off without incident; Ravel's stop-start opening movement never feels as if it's going to collapse. There's a lovely moment seconds before Ravel recaps his main material, Grosvenor's twisting, wriggling ascending scale so impetuous that you wonder whether he'll make it. The Mozartian Adagio assai has the right cocktail lounge coolness and the finale sets off sparks. The superior jazz band version of Gershwin's Rhapsody in Blue is effervescent – Grosvenor unembarrassed by the work's ubiquity, and sounding far happier than Freddy Kempf did in his recent BIS recording. Immaculate, characterful orchestral playing from James Judd and the RLPO too, together with three delicious solo encores.
Watch Benjamin Grosvenor discuss Gershwin, Ravel and Saint-Saens:
Tchaikovsky: Symphonies 1-3 London Symphony Orchestra, Valery Gergiev (LSO Live)
Tchaikovsky's early symphonies are marvels. But you rarely hear them in concert, mainly because symphonies 4-6 are so, so good, fearlessly holding onto their core repertoire status despite symphonies by Mahler and Shostakovich encroaching on their position. This budget-price, immaculately recorded double album is a revelation; Valery Gergiev's pin-sharp attention to detail and rhythmic zest making each work seem much bigger and bolder than usual, far more than sequences of balletic interludes. Sample the expectant opening of Symphony no 1 and your ears prick up – the opening tune, played in Tchaikovskian fashion by flute doubling bassoon, floating over tremolando strings. It's delicious, as is the movement's main theme, its quirky chromatic side step cheekily stressed by Gergiev. Not even his wizardry can save the Finale from sounding a little episodic, but the more tightly constructed Symphony no 2 bursts into life, the brash last movement jubilant but never bombastic.
Tchaikovsky's Symphony no 3 is the real undiscovered treasure. An expansive, five-movement work, it's the only one in a major key. There's very little angst, just an abundance of sublimely affable, beautifully orchestrated pure music. Maybe the three inner movements do feel as if they've theatrical origins, but when they're this well played it's churlish to complain. Gergiev's breathtaking speed in the mercurial, nocturnal Scherzo dazzles, and he makes the rumbustious closing Polonaise feel affectionate and life-affirming. The first two symphonies have enough air around the sound to make you forget that they were taped live in the dryness of London's Barbican. But no 3 was recorded in the warmer acoustics of the Tonhalle Zürich, and sounds stunning. Essential listening.
You half-expect him to perform whilst smoking a cheroot, sipping a scotch and soda
Explore topics
Share this article