Classical CDs Weekly: Strauss, John Bullard, Tania Stavreva |

reviews, news & interviews
Classical CDs Weekly: Strauss, John Bullard, Tania Stavreva
Classical CDs Weekly: Strauss, John Bullard, Tania Stavreva
Fruity opera suites, classical banjo and fiery pianism
Saturday, 21 January 2017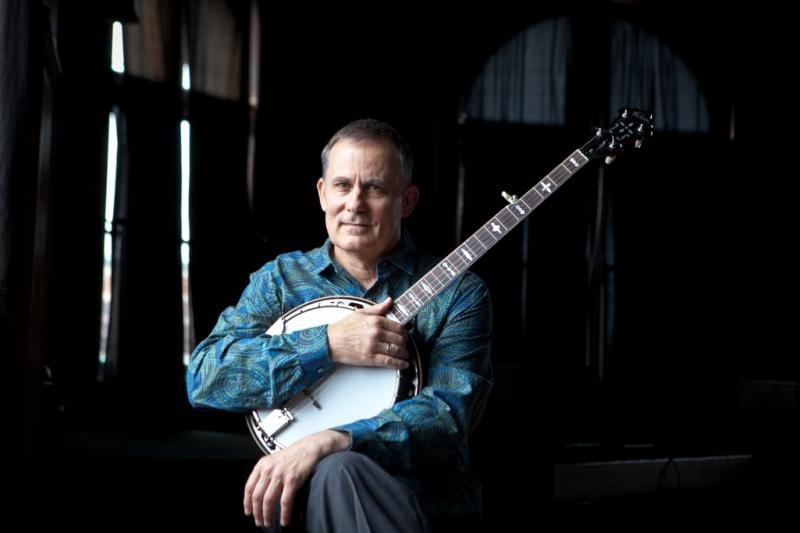 John Bullard: 'Who wouldn't want to hear him tackle Schumann, Handel, Bach or Grieg?'
Strauss: Suites from Elektra and Der Rosenkavalier Pittsburgh Symphony Orchestra/Manfred Honeck (Reference Recordings)
Manfred Honeck's extended slice of Richard Strauss's Elektra was made in collaboration with the Czech composer Tomáš Ille, Honeck's inspiration being performances he'd played in with Claudio Abbado with Vienna State Opera in the 1980s. The results are thoroughly absorbing, the joins seamless. We're used to thinking of Elektra as one of Strauss's most extreme works, but here it resembles an extravagantly lush symphonic poem. We get a very convincing taste of the full opera, distilled down to a mere 33 minutes – rather like a recent instrumental traversal of Wagner's Ring in less than an hour. Honeck and Ille's adaptation takes in decadent schmaltz and extreme violence. All irrestible, and the final bars are devastating. And the playing, taken from live performances, is flawless, Strauss's wilder flights of fancy given the space to breath instead of being squeezed into an opera house pit.
After which the Rosenkavalier suite can't help sounding a little anticlimatic. Stitched together in workmanlike fashion by the conductor Artur Rodinski in 1944, it's fun, but curiously unsatisfying: the transitions clumsier, the sections in need of more room to breathe. But this performance won't disappoint anyone. Blimey – those priapic horns in the prelude really are something, and there's a radiant trumpet solo 15 minutes in. Honeck's Viennese roots shine through: he knows how to give waltz rhythms the requisite lift and the orchestral textures are translucent. Enormous fun – I've oft raved about the PSO/Honeck partnership, and this latest installment is up to scratch. Glorious sound too – a must hear.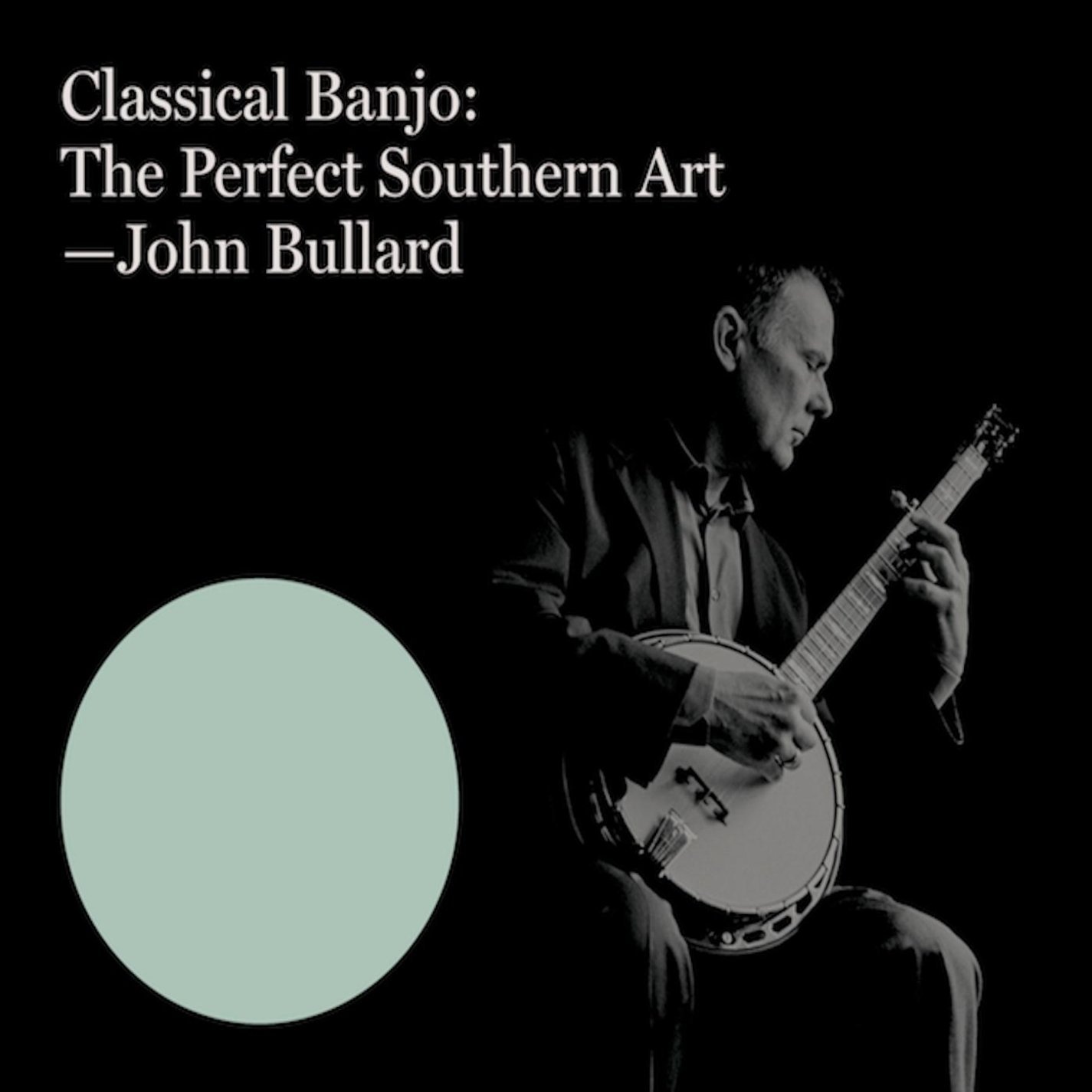 Classical Banjo: The Perfect Southern Art John Bullard (banjo) (JB)
In which Earl Scruggs meets Schumann. John Bullard's banjo-playing career began as a teenager in deepest Virginia during the 1970s. And was nearly derailed by an encounter with a staff member at Bullard's first college, who, on hearing that his first instrument was the five-string banjo, declared "Oh no, that just won't do." Subsequent mentors were more encouraging, encouraging him to transcribe classical pieces for his instrument, though Bullard's university music department initially refused to allow him to achieve a masters degree as a banjo player – a decision which was happily reversed some years later. What was all the fuss about? Bullard's playing is exceptional. Who wouldn't want to hear him tackle Schumann, Handel, Bach or Grieg?
Predictably it's the Baroque works which come off especially well. The fugue from Bach's G minor Violin Sonata becomes a dextrous tour-de-force, and there's an irresistible transcription of a Marcello oboe concerto. Bach's Jesu, Joy of Man's Desiring has Bullard accompanying tutti strings and a chamber choir, though the textures sound a little clogged. Three Schumann romances for oboe and piano are gorgeous, and six of Grieg's Lyric Pieces are sublime when played on banjo and solo strings. Absolutely enchanting – one for banjophobes everywhere. Buy this, be dazzled, then check out Jake Schepps's bluegrass banjo transcriptions of Bartók. Both discs should be in every home.
Rhythmic Movement Tania Stavreva (TS)
Wow. This is exceptionally good, despite cover art which suggests we're going to get a disc of anodyne crossover fluff. Who's familiar with the likes of Pancho Vladigerov or Nikolai Kapustin? Not me. The closest we get to mainstream piano repertoire is a sequence of four pungent dances by Ginastera, as rhythmically and harmonically interesting as anything by Bartók or Stravinsky, performed here with infectious grace and wit. Bulgarian-born pianist Tania Stavreva has this music in her bones, understanding that there's far more to it than foot-stomping aggression. Her playing has an exhilarating lightness and sense of joy; I defy anyone not to press the repeat button after sampling Vladigerov's tiny Ratchenitza, a magical Bartók-like folk dance transcription. There's more Vladigerov later on in the form of his brilliant variations on the folk song Dilmano, Dilbero. How good to have the track preceded by Stavreva's singing the theme acapella, and how frustrating that this music isn't better known.
Two of Kapustin's fiendish Jazz Concert Etudes are terrific fun – think a grittier, Soviet-era Gershwin. Other delights include Mason Bates' White Lies for Lomax, a lopsided, bluesy homage to a well-known ethnomusicologist. Stavreva's own Rhythmic Movement is a propulsive, pounding dance, adapted from a score to a production of The Tempest, and The Dark Side of the Sun is a spooky improvisation on an open piano's strings. The disc closes with a retread of Ginastera's Ruvido ed Ostinato, Stavreva's piano sound now distorted and teamed with drummer Will Cahoun. It works. Production values are consistently good, and anyone feeling a little flat this week should invest in a copy forthwith.
Those priapic horns in Strauss's prelude really are something
Explore topics
Share this article