The Courtesan's Gaze, Fieri Consort, Handel House review – historical female composers in context
The Courtesan's Gaze, Fieri Consort, Handel House review – historical female composers in context
A fascinating insight into the work of Barbara Strozzi and Francesca Caccini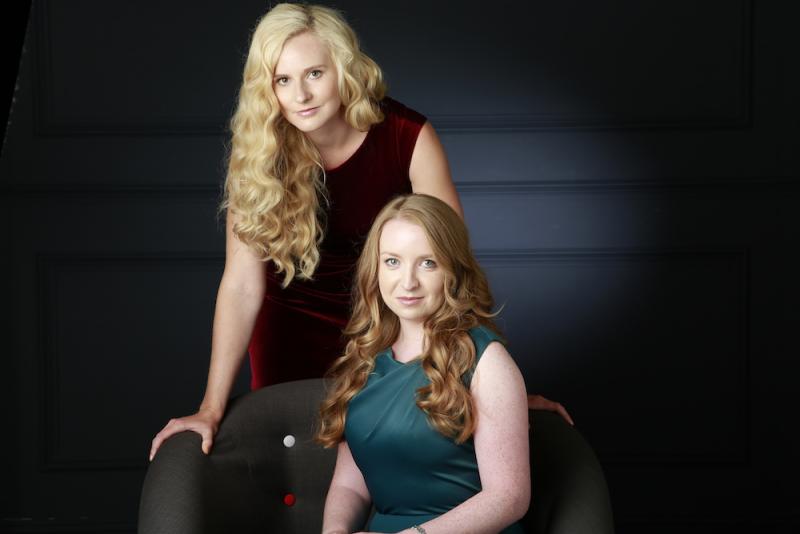 Lucy Cox and Hannah Ely of Fieri Consort
From an early age, Barbara Strozzi would have entertained the guests of her father's Venetian academy with songs, including her own works. A similarly intimate room at London's Handel House museum provided a suitable setting for Strozzi's work to be heard alongside the greatest of late Renaissance vocal composers, Claudio Monteverdi. Monteverdi came out ahead, but only by a nose.
The life of Barbara Strozzi (pictured below in a famous portrait) is an extraordinary one: illegitimate daughter of a famous opera librettist in the earliest years of opera, mother of four illegitimate children of her own, singer, enterprising businesswoman – and composer of one of the largest bodies of published secular vocal music of the era, man or woman. Although denied the opportunity to write operas herself, Strozzi's work is undeniably operatic in conception, and the two singers of Fieri Consort, Lucy Cox and Hannah Ely, gave vivid accounts of four pieces from her opus 2 collection.
Where Strozzi was a frustrated opera composer, her older Florentine sister-composer Francesca Caccini, also daughter of a famous father, did write the first opera by a woman, La Liberazione di Ruggiero. We heard one number from it, a dialogue between Cox and Ely, who were alert and reactive. Caccini was also represented by the bleak "Lasciatemi qui solo", with its refrain of "Leave me to die" and final line: "I am already bloodless and dead". Lucy Cox's slightly darker-toned voice worked well here, supported by a continuo of baroque harp (Aileen Henry) and the almost comically extended theorbo of Toby Carr, looming over the front row.
The texts Strozzi set in her op. 2 are blatantly sexualised – leading to the scurrilous contemporary libels suggesting she was a courtesan that gave the concert its name – but ambiguous as to the gender of the "I" of the poems. The duet "Kisses" that opened the programme, its sensual words scored for female singers, at least hints at same-sex attraction. The delivery here was relatively chaste, and perhaps needed to be a bit naughtier. Duets like this can either work as two differentiated voices, or aim at a blend: here Cox and Ely offered the latter, matching each other's tonal and dynamic nuances, and finding very striking dissonances.
The two singers offered interesting spoken links between the pieces (and they did well to edit themselves when there was so much more they could have said), and Toby Carr gave an interesting explanation of the theorbo. The instrumental interludes, recreating the type of pieces that would have been heard in 17th century Venice, included a dreamy prelude by the Roman composer Giovanni Kapsberger, beautifully delineated by Toby Carr.
The constant question that has dogged women composers through history is: can they be as good as the men? The argument that they couldn't was used as justification for excluding them from the means of becoming composers at all, but Strozzi and Caccini show that, even in times of fleeting opportunity such an argument was nonsense. But it was in a sense tough on them that the composer they were put alongside in this concert is one of the greatest of all time: Claudio Monteverdi.
It is no criticism of Strozzi or Caccini to say that the Monteverdi pieces, two madrigals and two strophic songs, had a personality and strength of identity that was immediately apparent. His duet "O come sei gentile" from the seventh book of madrigals, was fizzing with energy and detail, and sung with exuberant joy. By contrast, "Sì dolce, è'l tormento", was a straightforward, folk-like melody, sung brightly by Hannah Ely, and brought to life by Toby Carr's strummed baroque guitar. The concert ended with the virtuoso passaggi of Monteverdi's "Zefiro Torna" making for a brilliant climax – but it is Strozzi's passionate "L'eraclito amoroso" that stayed with me as I headed out.
Lucy Cox's slightly darker-toned voice worked well, supported by a continuo of baroque harp and the almost comically extended theorbo
rating
Explore topics
Share this article