Kim, BBC National Orchestra of Wales, Bancroft, St David's Hall, Cardiff review - finding a style in the Eighties |

reviews, news & interviews
Kim, BBC National Orchestra of Wales, Bancroft, St.David's Hall, Cardiff review - finding a style in the Eighties
Kim, BBC National Orchestra of Wales, Bancroft, St.David's Hall, Cardiff review - finding a style in the Eighties
An intellectual and aesthetic journey superbly realised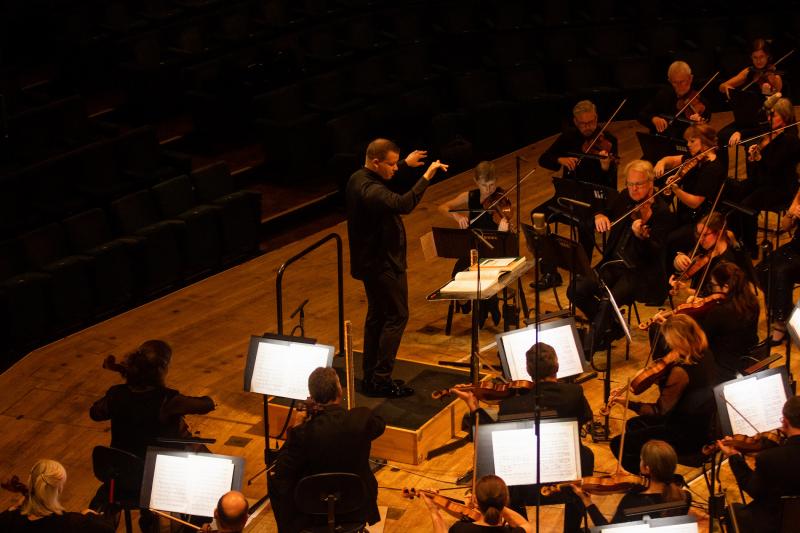 Ryan Bancroft conducts BBC National Orchestra of Wales
We hear a lot about political and economic crises in the 1970s and 1980s, winters of discontent and all the rest of it, the predictable if not predicted remote outcome of what Jacques Maritain called the "immense intellectual disarray inherited from the 19th century."
Music suffered its own version of this protracted trauma, as composers began to fall out of love with the disagreeable but seemingly inevitable impenetrability of modern music, including their own, since the turn of the century and Arnold Schoenberg. A sort of half-baked neo-romanticism was born in the Seventies, but it threw up hardly anything of serious value, being nothing much more than a self-annihilating mea culpa.
The American composer John Adams has written movingly about his own rejection of what he calls the Schoenbergian model, and his music of the Eighties certainly reflects a degree of confusion about how to proceed outside the mainstream. Minimalism had been around for 20 years as a somewhat babyish denial of grown-up neuroses. But Adams clearly needed to work through the problem rather than simply deny it existed, and his Harmonielehre, which provided the backbone of last night's BBC NOW concert (pictured below), is among many other things a map of this intellectual and aesthetic journey.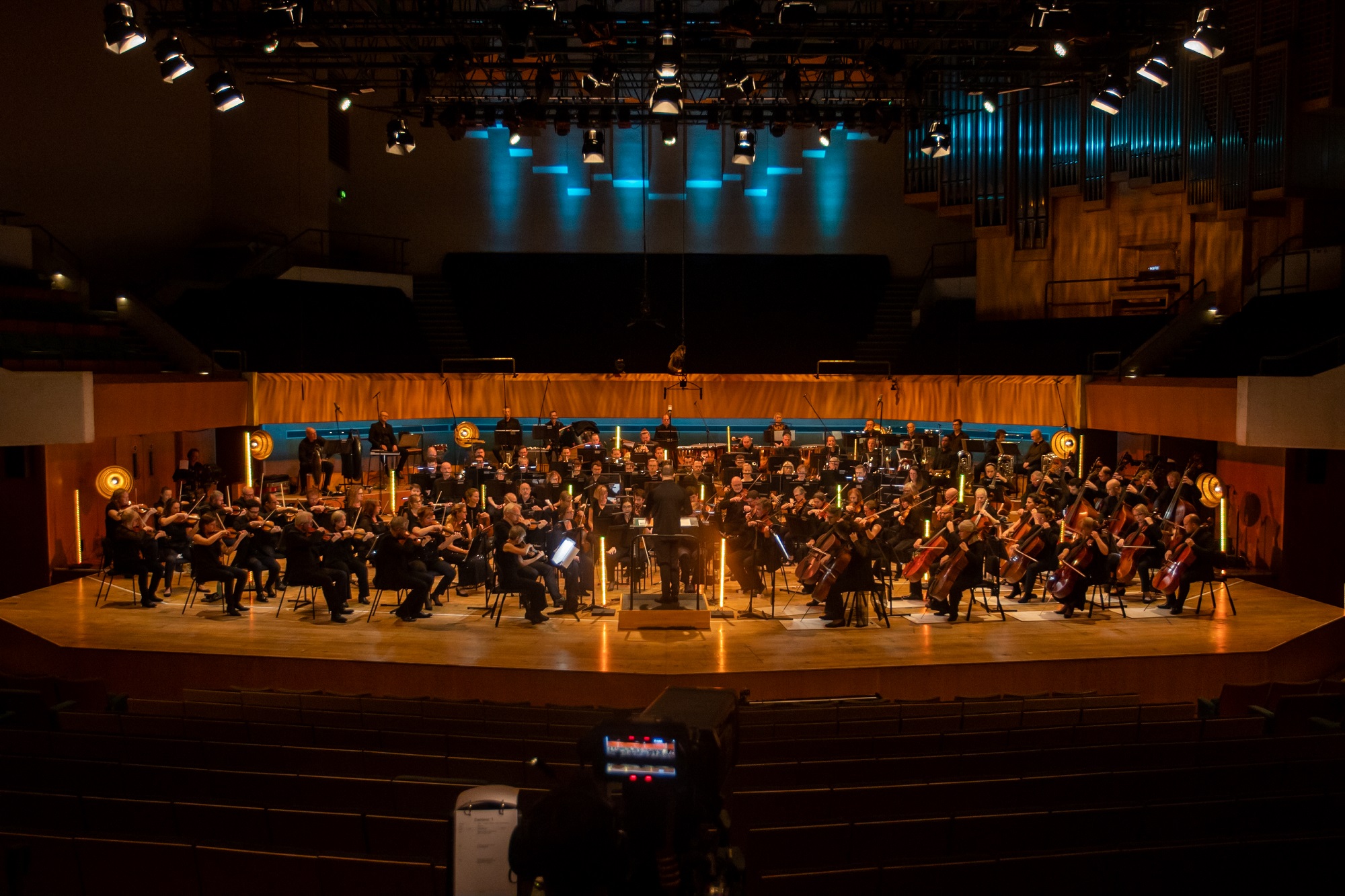 I've never thought that sincerity was an issue in art, but there is undoubtedly a kind of brutal honesty about Harmonielehre. The title is that of Schoenberg's own harmony text-book of 1911; but the choice is ironic (even though Adams says not) because the text-book is entirely about traditional harmony, so appears to evade the atonality in Schoenberg's own music of the time (serialism came later). Adams's score works its way candidly from an over-insistent tonalism (thumping E minor chords, like the ending of some unwritten Beethoven symphony), through assorted fin de siècle composers, notably Mahler, Debussy, Sibelius and early Schoenberg himself, and emerges at the far end - after 40 minutes of expertly varied and sustained orchestral writing - in what I can only call an enriched minimalism, the minimalism of Nixon in China and The Death of Klinghofer.
The result is occasionally crude but never less than interesting, brilliantly, sometimes stridently, often very delicately scored, and above all composed, in the literal sense, with growing mastery. It's music on various levels. If you watch the conductor and listen only to the harmony you might conclude this is simple-minded music with lyrical accessories (such as the beautiful cello melody that opens the second movement) and occasional chromatic outbursts and brassy blasts. But the soul of the work is in its internal rhythms, which interact and set up resultant rhythms that bring about smooth formal transitions, a technique that Adams may have learnt from, say, Brahms, but was available more recently in Steve Reich and Terry Riley.
The difference lies in the way Adams uses it to create a dramatic form, far removed from the static or floating quality of even Reich's best work. And this sense of drama was superbly realised in this performance under the orchestra's Principal Conductor, Ryan Bancroft (main picture). No doubt remembering Adams's initial inspiration (a dream of an oil tanker that suddenly took off like a rocket going into orbit), he got both the horizontal scale of the music and its vertical thrust; and the playing was marvellous: vivid, energetic, richly expressive.
Earlier Bancroft conducted two of Charles Ives's most exquisite miniatures, Central Park in the Dark and The Unanswered Question, with its mysterious offstage trumpet, posing the question that the strings studiously ignore with their slow meandering chords, while the woodwind scurry around like naughty boys or futile humanity. These were, to put it mildly, daring performances, quiet almost to the vanishing point, yet apparently under complete control.
Szymanowski's First Violin Concerto, itself an early (1916) study in the very stylistic and technical problems of late romanticism that Schoenberg thought he was solving, was to my ears less successful. The Korean soloist, Bomsori Kim, struggled to make herself heard above the composer's too enthusiastic orchestration, though her cadenza suggested that the work held no technical terrors for her, any more than it did for Bancroft or the orchestra.
The soul of the work is in its internal rhythms
rating
Explore topics
Share this article