LSO, Roth, Barbican - not enough pathos, but a remarkable step-in |

reviews, news & interviews
LSO, Roth, Barbican - not enough pathos, but a remarkable step-in
LSO, Roth, Barbican - not enough pathos, but a remarkable step-in
Bass William Thomas, still a student, stepped in and shone in Bartók's Cantata Profana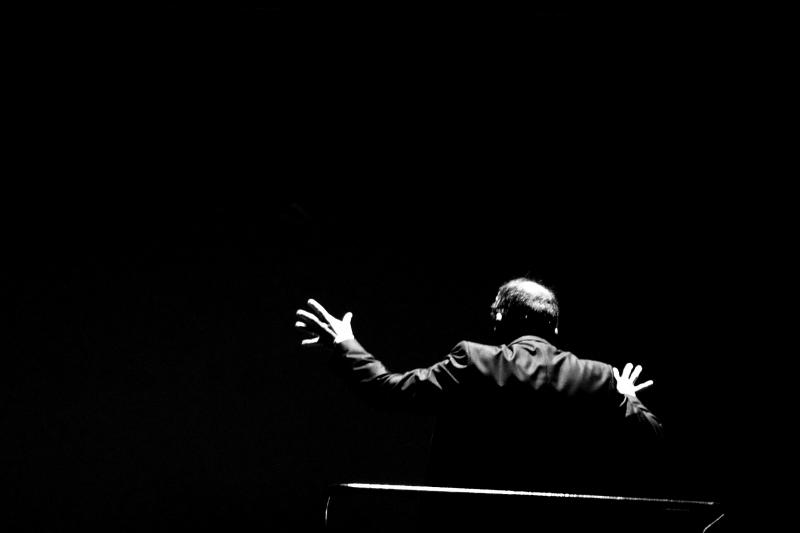 In a hurry – Francois-Xavier Roth
Missa in Angustiis. Mass in troubled times. There was a logic in programming Haydn's D minor Mass on the Armistice Centenary day. The final words of the mass, dona nobis pacem, would be the right ones to end this day of reflection.
And to juxtapose the Haydn with another, rarely-performed choral work from a later time of instability,
Bartók's
Cantata Profana
from 1930, which also happens to have its tonal centre in the key of D, was a fascinating idea, on paper at least. There were all kinds of compensations and revelations in this concert, but it was not without its problems or disappointments.
Cantata Profana tells an unsettling folk tale about a father and nine sons. The sons are transformed magically – and irreversibly, it transpires – into stags. In its more heated moments, there are evocations of the cruelty of nature with savage exchanges between chorus and the brass section. Even though the story stays bleak, Bartók uses different folk scales to mark a clear transformation in the music from darkness to light, from cruel fate and an implacable vision of nature to final acceptance. It is a complex score, with all kinds of orchestral detail, and yet there is pathos and empathy in those sinuous and fiendish lines of choral counterpoint. Conductor François-Xavier Roth's tempi were on the hurried side, and this was a performance that just needed more pathos and more space to breathe.
The two male vocal soloists face very different demands in this score. The tenor part has a problematic, shouty, angry, high-lying section, forte or fortissimo throughout, in which the character of the largest stag/eldest son warns the father that he will be at risk of being overpowered and gored by the nine stags/his sons. Tenor Julien Behr gave a valiant account of it, but it sounded strained, as this part often does.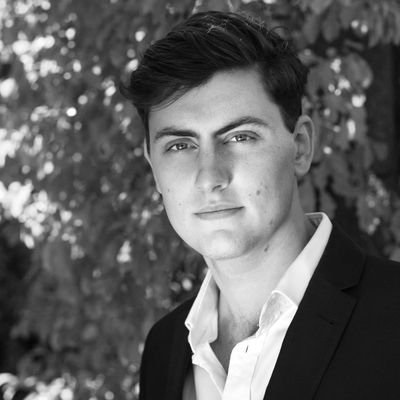 The 23-year old English bass William Thomas (pictured right by Tom Gimson), on the other hand, who is still a student on the opera programme at Guildhall, made an absolutely remarkable contribution. He had stepped in at just three days' notice and learnt the part. With his stage presence, vocal colour and emotional honesty, he brought the sympathetic character of the father to life, particularly in the closing section. Thomas has already won the Kathleen Ferrier competition and is clearly a singer who is well on his way to some very great things.
It was the singing of another soloist, Camilla Tilling which, for me at least, provided the highlight of Haydn's 'Nelson' Mass from 1798. Her ability to bring grace and shape to the vocal line was a constant delight. Elsewhere the use of a large chorus pitted against an orchestra playing in period style was an unequal battle, and I found myself wondering what a smaller body of singers would have sounded like. Right from the outset, the way these massed singers landed on the plosive "K" of Kyrie was simply too violent and overheavy. The "Credo" section was too leaden-footed, and the choral phrases at the end of the "Et Incarnatus" had an overpoweringly heavy swell in them. Roth's tempi were again somewhat hurried, and some of the detail and the humanity were skated past.
The studied stillness of the concert's opener, Ligeti's Lontano from 1967 was marred by some ferocious all-too-near coughing from the audience. Ligeti now has his historical place as a source of fascination for Stanley Kubrick in the film 2001. He can also be situated as a precursor to the ambient sound movement, and in this performance, Lontano was in danger of sounding like a get-our-heads-down-and-concentrate study of orchestral timbre, a historical curiosity rather than a work of real intrinsic value.
This was a demanding programme, The London Symphony Orchestra's achievement of going from micro-managed Ligeti to deeply complex Bartók, and then straight into lean, vibrato-less Haydn cannot be underestimated. And furthermore, there are individual musicians in this orchestra who will invariably produce their moments of jaw-dropping magic, such as bone-shakingly violent harp glissandi from Bryn Lewis in the Bartók. The LSO is as adept as any orchestra in the world when faced with an adventure in era-hopping like this, But, even for them, this was mission not-quite-possible.